Shawn Mendes And Camila Cabello's Relationship Timeline Amid Rumours They're Back On
5 May 2023, 11:54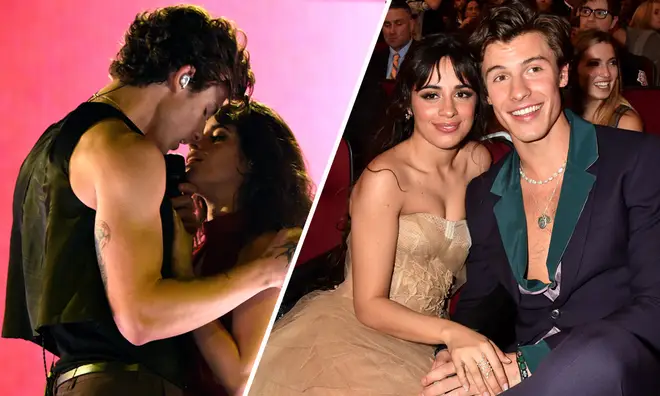 Shawn Mendes and Camila Cabello split in 2021 after two and a half years together – here's a look back at their dating timeline amid rumours they're back together and why they broke up.
Shawn Mendes and Camila Cabello officially took their friendship to another level in summer 2019 when they confirmed they were dating, but in 2021 they announced their split.
Following their hit single, 'Senorita', Shawn and girlfriend Camila were followed by controversy from the beginning as some accused them of a 'fake' romance for publicity, but they continued to shut down the rumours and put on a united front.
Shawn Mendes And Camila Cabello Spotted Holding Hands During Date Night Days After Coachella Reunion
Shawn Mendes & Niall Horan Friendship Timeline From Duetting To Being Supportive AF
Now, nearly a-year-and-a-half later however, the former couple have ignited rumours they're back together after they were seen kissing at Coachella on 14th April 2023.
Here's a look at Shawn and Camila's dating timeline, from when they met to why they broke up and whether they're back on...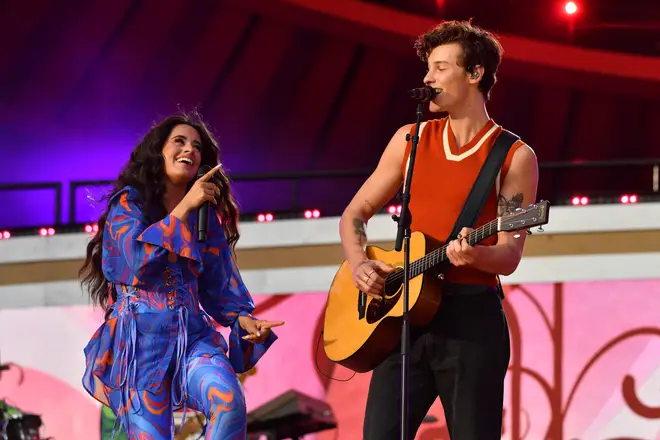 Shawn Mendes and Camila Cabello pack on the PDA during date night
In photos obtained by MailOnline, Camila and Shawn could be seen enjoying a date night in Los Angeles as they both dressed up to attend a comedy club together.
They weren't afraid to get cosy as they packed on the PDA outside of the club, embracing each other while gazing into each other's eyes, fuelling those reconciliation rumours.
Shawn Mendes is spotted buying flowers before Camila Cabello visits his home
In pictures obtained by Page Six, Shawn was seen putting a pretty bunch of flowers into his car following a shopping trip, around 30 minutes before Camila was pictured arriving at his home.
The photos came a week after they were seen kissing at Coachella, igniting rumours they're back together.
Camila Cabello and Shawn Mendes have another reunion after Coachella
Camila and Shawn appeared to enjoy another reunion following their PDA at Coachella after they were spotted on a stroll hand-in-hand during a date night in Venice, California.
The exes could be seen together in a video obtained by TMZ, whilst an insider told this tabloid that they have been 'seeing each other for weeks' and are 'seeing where things go'.
This comes days after Camila teased a new song titled 'June Gloom' in which she referenced their Coachella reunion, reigniting rumours that they're back on.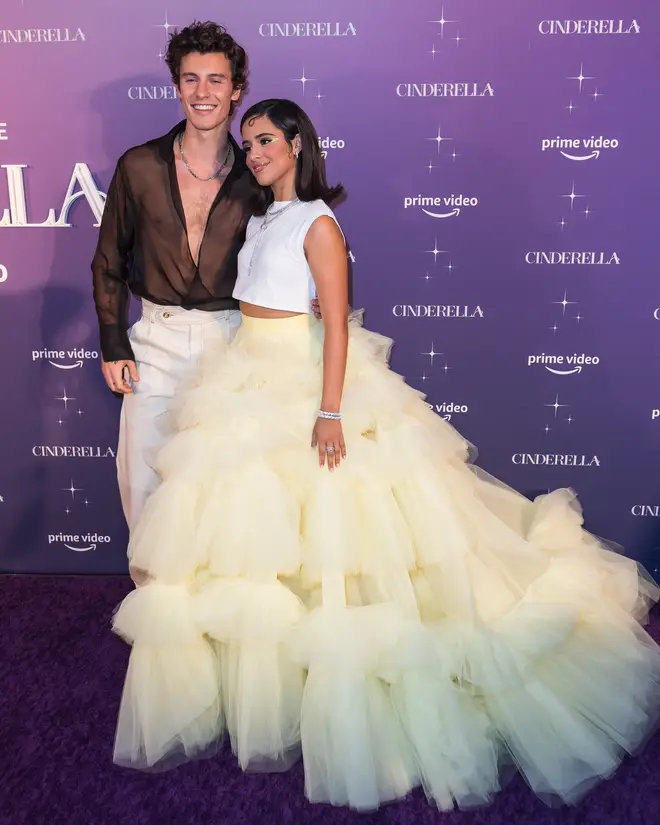 Shawn and Camila spark rumours they're back together at Coachella
Former couple Shawn and Camila ignited speculation they're back together 17 months after they split when they were seen kissing while dancing and enjoying the music at Coachella.
Days later however, sources close to the pair claimed their kiss doesn't mean they're back on, calling it a 'one-off'.
A source told Page Six: "Shawn and Camila remain friends with a lot of love and history between them, but they aren't dating again. They've stayed in touch since their breakup and decided to meet up at Coachella since they were both going. One thing led to another as the night progressed."
Camila Cabello alludes to why she and Shawn Mendes first split
Speaking to Zane Lowe about her upcoming album 'Familia', Camila opened up on why she and Shawn decided to breakup, explaining their priorities changed as they learnt to be 'healthy adults'.
She said: "How can I talk about the icky things that I haven't talked about with anybody and then get it to a place where these people, because they're like, 'Oh yeah, I totally relate,' can validate my own experience?"
"And same thing with those years that we were together. My focus was just, how can I live a happy life and be in a healthy, happy relationship? I was doing therapy a lot. My focus really has shifted a lot.
"Even now, while I'm in promo mode — honestly, if I'm not having fun, what's the f****** point? I think as I get older, the priorities shift. And I feel like that was that way for both of us."
"Because we both started so young too, we're really learning how to be healthy adults. And that sometimes means not having your number one focus be your career. And that's okay."
Shawn and Camila release songs about their break-up
In January Shawn released a song seemingly about his heartache over splitting from Camila, called 'It'll Be Okay', which he released just two months after their split.
The lyrics include: 'I start to imagine a world where we don't collide / It's making me sick, but we'll heal and the sun will rise'
Meanwhile, Camila has been working on new music of her own and her latest single, 'Bam Bam' with Ed Sheeran', seems to be inspired by her break-up from Shawn and moving on.
Despite an upbeat tempo, the lyrics are very emotional, referencing how young they were when they started dating: 'We were kids at the start / I guess we're grown-ups now, mmm / Couldn't ever imagine even havin' doubts / But not everything works out, no.'
Why Shawn Mendes and Camila Cabello split
A day after Shawn and Camila announced their split, rumoured reasons for their split began to surface.
They apparently called it quits after realising they were at different stages of their lives.
A source told Entertainment Tonight: "Shawn and Camila's breakup was mutual. They realised they are in totally different places in their lives at this point, and it was time to end things. They're both sad about the split, but doing their best to take care of themselves, stay busy and surround themselves by loved ones."
Shawn Mendes and Camila Cabello announce their split – November 2021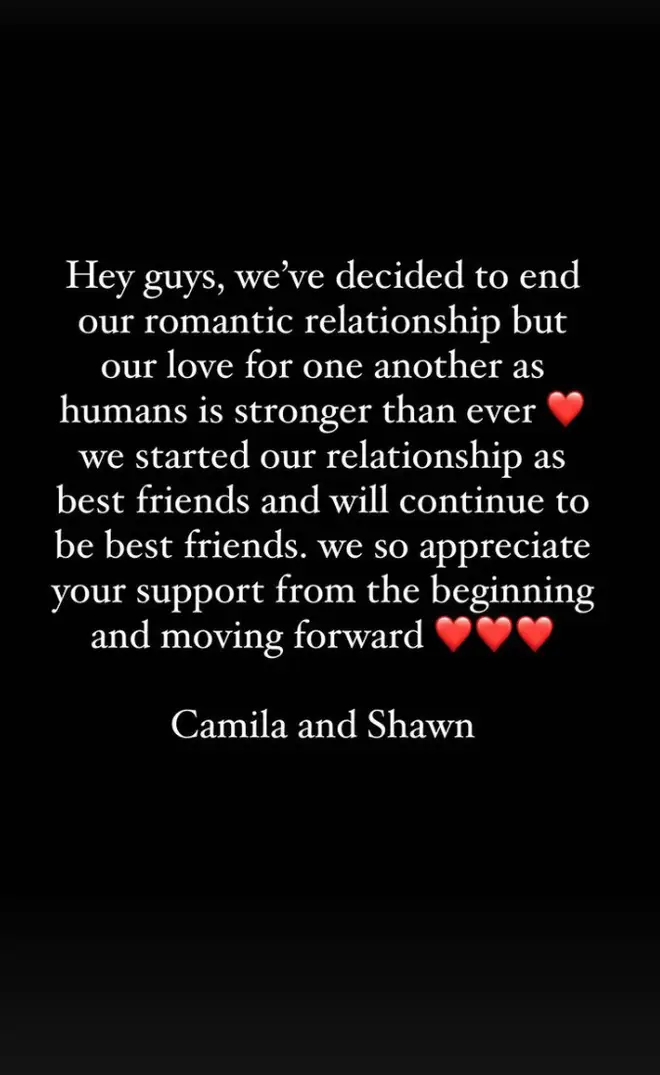 Shawn and Camila announced their split on 17 November 2021, saying they've decided to stay as best friends.
They wrote: "Hey guys, we've decided to end our romantic relationship but our love for one another as humans is stronger than ever. We started our relationship as best friends, we all so appreciate your support from the beginning and moving forward."
Camila Cabello says Shawn Mendes helps her with anxiety
In October, Camila revealed in an interview with Glamour that her beau helps her with anxiety struggles in a number of ways.
She told the publication: "I have this pattern of eating a lot when I'm anxious or uncomfortable. It's a comfort thing for me. I'll just kind of become unconscious and zombie-eat a lot, and then I'll feel sick."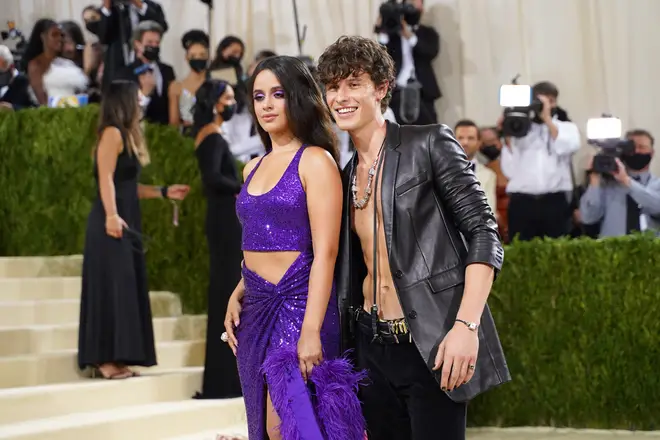 She went on to divulge that he helps her form healthier habits, at a VMAs afterparty she began to "zombie-eat" and Shawn was on hand to help her.
Shawn told his girlfriend: "It's okay. You're doing it. That's okay. Let's just take a breath and not do that."
The 'Don't Go Yet' songstress confessed: "It's really good for me to be able to talk about my patterns with someone."
Shawn Mendes joins Camila Cabello at her 'Cinderella' film premiere
Camila made her feature film debut in September, with the Amazon Prime adaptation of the classic fairytale 'Cinderella'.
Of course, she attended the Miami premiere hand-in-hand with boyfriend Shawn as the two put on the cutest display on the red carpet!
The singer-turned-actress looked adorably loved-up with her long-term beau as they posed for photos for the paparazzi.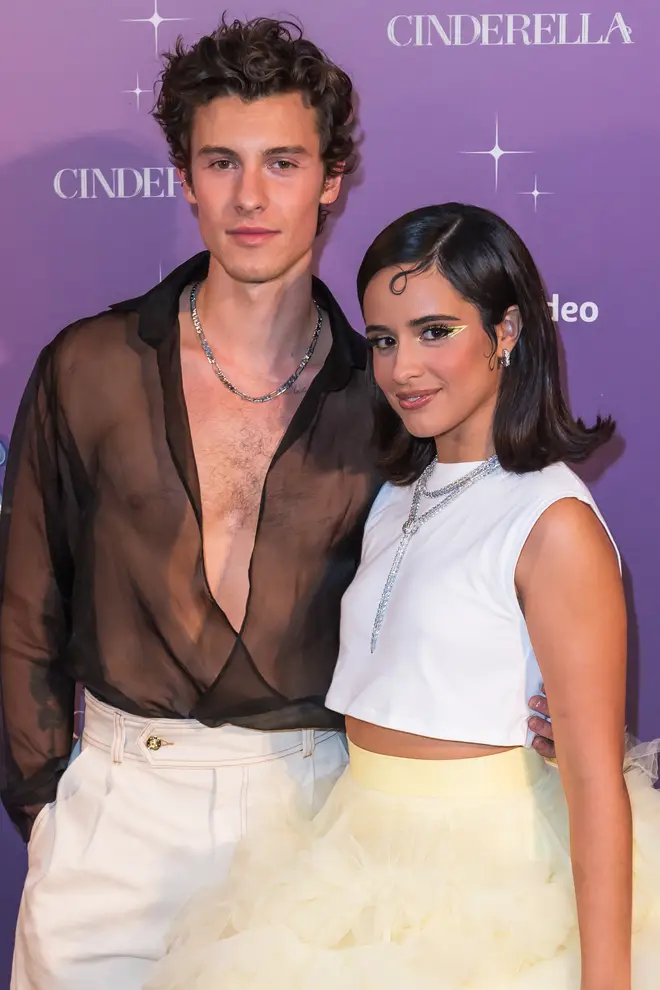 Shawn even gushed about his girlfriend's latest accomplishment on Instagram! He posted a sweet snap of them pre-premiere and dedicated the caption to Camila.
He wrote: "Congratulations my love, I'm so proud of you. I've never seen anybody work as hard as you did to show up everyday and be truly professional, kind and authentic. I admire you so much. Such a beautiful movie with a beautiful message."
The 'Summer Of Love' singer capped off the emotional post with "te amo mi vida" which translates to "I love you, honey" – these two are adorable!
Camila Cabello and Shawn Mendes celebrate two-year anniversary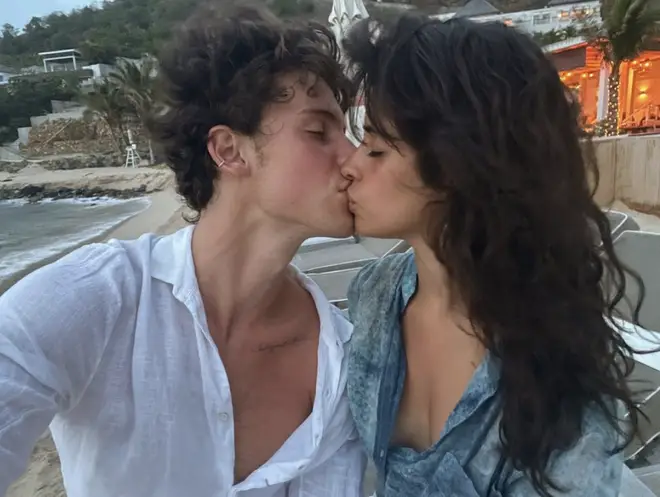 If there's any couple that knows how to put you in your feels with an adorable post, it's Shawn and Camila.
Celebrating two years of their strong relationship, they both shared separate posts, wishing the other a 'happy anniversary', and we were treated to a number of unseen photos of the lovebirds!
To commemorate their love, of course, the Canadian singer shared a snap of them locking lips, simply penning: "Happy 2 years my baby."
Meanwhile, Camila gave fans an insight into their romance with a series of cosy snaps, writing: "Happy anniversary Kuko [heart emoji] here's to more joy, more friendship, and more love."
Camila Cabello packs on the PDA with Shawn Mendes on Instagram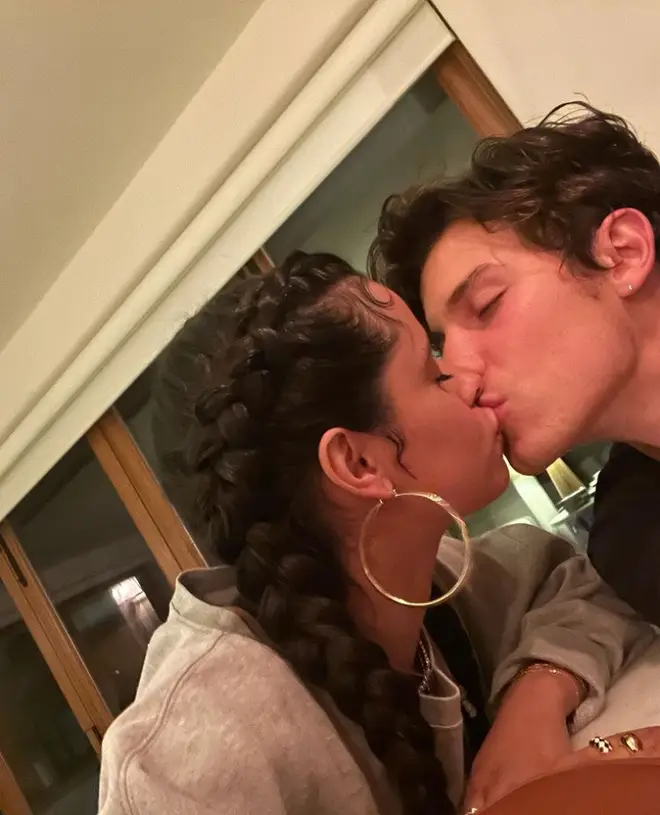 Camila took to her socials once again and shared a sweet snap of the loved-up couple sharing a kiss.
The star posted the cosy photo among others in a carousel post – but it's fair to say that the affectionate moment stole the show!
Camila Cabello calls Shawn Mendes 'my baby'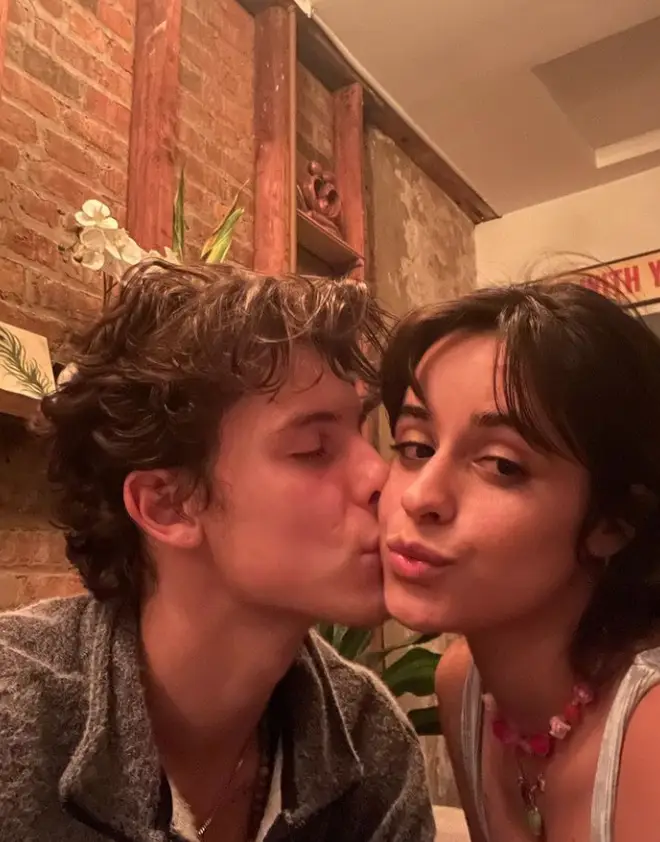 After a few months of keeping their romance off the 'gram, Camila posted the sweetest photo of Shawn kissing her on the cheek, with the caption: "I love my baby!"
They really are the cutest!
Shawn wishes Camila a happy 24th birthday
It's safe to say Shawn and Camila aren't afraid to show their love to the world on social media and the 'Wonder' singer has posted a seriously adorable message for his other half's birthday.
He wrote: "Happy birthday to the kindest, bravest and most beautiful person I've ever known."
"I love you more every day mi vida."
Shawn Mendes admits 'all his songs' are about Camila Cabello in Netflix documentary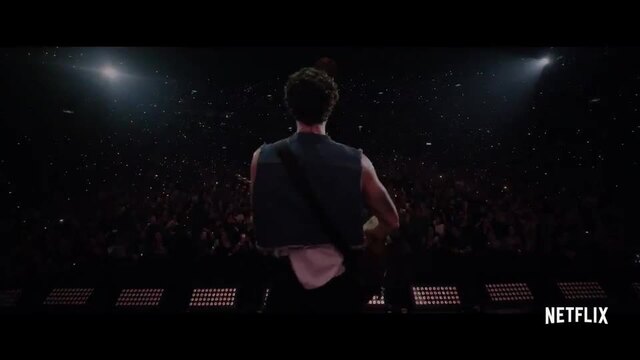 Shawn Mendes has released the official trailer for his Netflix documentary - In Wonder
Shawn's Netflix documentary In Wonder had fans all up in their feelings at the the pop star's private life, but the proper tear-jerker scene was Shawn saying 'all my songs are about you' when talking about girlfriend Camila.
That's right, 'every song' Shawn's ever written is about Camila. Our hearts can't cope.
Shawn Mendes and Camila Cabello are pictured together for the first time in months
Shawn Mendes talks about missing Camila Cabello
Shawn and Camila were pictured together for the first time in five months on 13 October, after spending most of quarantine with Camila's family before Camila jetted off to London to shoot Cinderella when it was safe to do so.
While they weren't walking side by side, the pair looked like they were running errands as Camila had bare feet and Shawn strolled along in shorts, a tee and sandals.
Shawn spoke about being apart from his girlfriend for 'a month and a half' while she filmed Cinderella in September and he stayed at her LA home in time for return.
Shawn Mendes gets a tattoo for girlfriend Camila Cabello
Shawn got 'little sunflower' tattooed on his ribs and fans immediately rushed to comment how sunflowers are Camila's favourite flower.
Is this a tatt dedicated to his girlfriend? We think so.
Shawn Mendes and Camila Cabello perform 'What a Wonderful World' for One World: Together at Home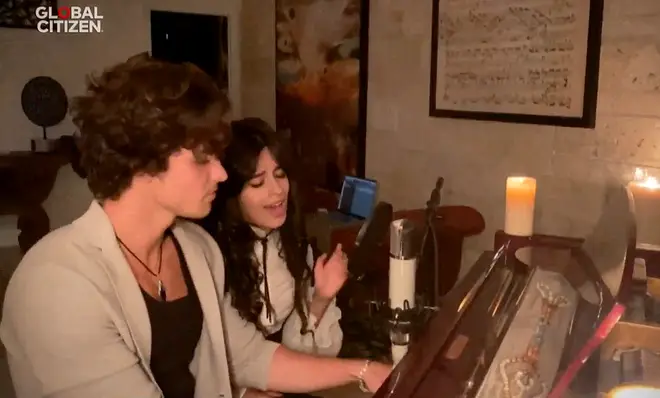 Shawn and Camila have been isolating together throughout the global lockdown, so joined forces for One World: Together at Home to sing 'What a Wonderful World'.
With Shawn on piano and Camila by his side, it was a stunning duet with harmonies that left fans speechless.
Shawn Mendes and Camila Cabello team up for karaoke at a Grammys after party
Proving they're the best of friends as well as boyfriend and girlfriend, Shawn and Camila had so much fun at a Grammys after party, belting out One Direction's hit 'Steal My Girl' with Niall Horan and Lewis Capaldi as well as Lewis' hit 'Someone You Loved'.
With their arms around each other as they stood on top of the bar, the couple looked as close as ever.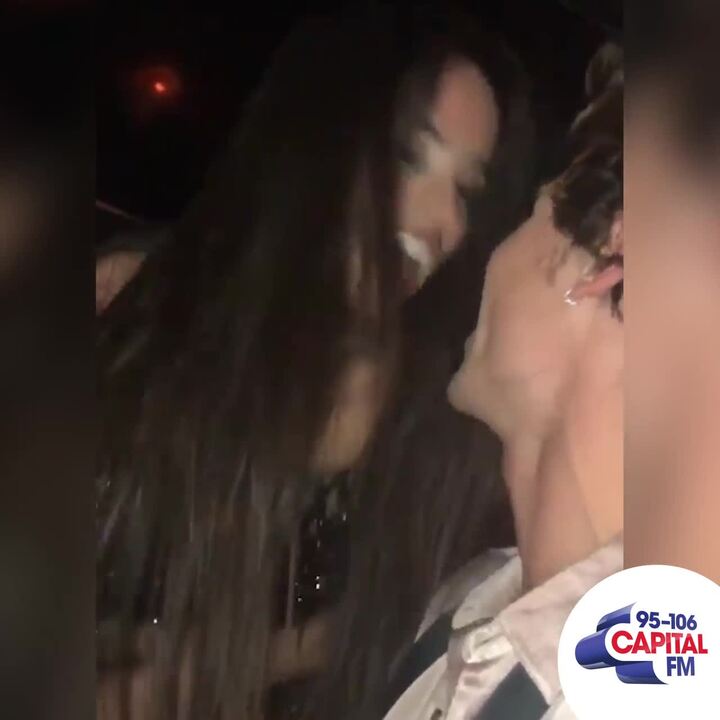 Shawn Mendes, Camila Cabello & Lewis Capaldi sing One Direction
Camila Cabello reveals Shawn Mendes's favourite song from her new album is 'Should've Said It'
Camila's song 'Should've Said It' contains some very telling lyrics about her boyfriend's feelings for her long before they got together, but it's Shawn Mendes' favourite track from the songstress' new album, 'Romance', which dropped in December.
The tune contains lyrics such as: "So you want me now? That's funny/ 'Cause you didn't give a .... back then/ Comin back around, so sorry."
Shawn Mendes and Camila Cabello perform steamy rendition of 'Senorita' at American Music Awards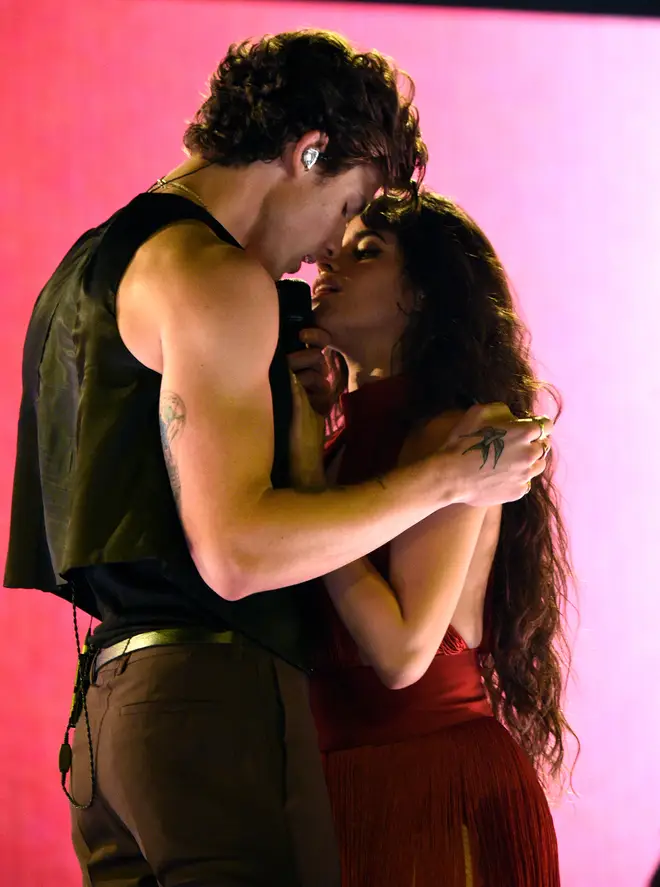 Proving just why they won the Collaboration of the Year award at the American Music Awards in November, Shawn and Camila left audience members and fellow artists open-mouthed after their raunchy performance of 'Senorita'.
The couple couldn't keep their hands off each other throughout their performance, with Shawn twirling his beautiful girlfriend around the stage before they ended the song inches away from each other's lips – which left Taylor Swift speechless.
Shawn Mendes and Camila Cabello get tattoos together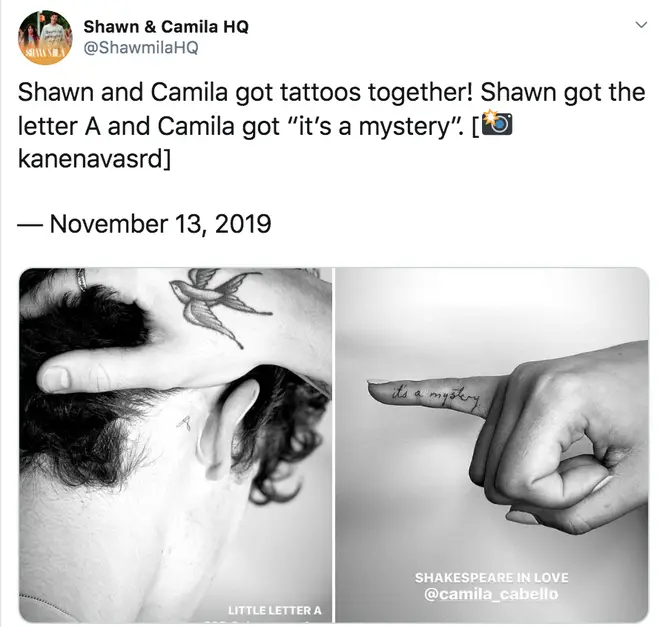 The pair wasted no time spending quality time together since being back in LA, and Shawn, a seasoned tatted man, took Camila for her first ever inking, a quote from Shakespeare In Love which reads 'it's a mystery.'
The 'In My Blood' star got an 'A' tattooed behind his ear in honour of his sister, Aaliyah, something he's told fans he's wanted to do for a while.
Camila Cabello and Shawn Mendes prove their relationship is the real deal with bond-touch bracelets
Fans couldn't cope with the cuteness when they noticed Camila and Shawn had bond-touch bracelets in October, handy little gadgets which let the other partner know their loved is thinking of them whenever they touch the bracelet.
Their fans, eagle-eyed as ever, noticed the 'In My Blood' singer rocking the black bracelet in Australia, and Camila sporting the band even whilst all dressed up, and it confirmed what they had suspected for some time now, with one writing on Twitter, "now we know for sure shawn and camila have the touch bracelets."
Another said "SHAWN AND CAMILA USING THOSE BOND BRACELETS- OH MY GOD."
Did Camello Cabello and Shawn Mendes split?
After the internet was sent into a craze over Shawn deleting the couple's infamous kissing video, Camila was quick to set the record straight that they were still here and still couple goals.
Camila took to her Instagram story to address a headline that said: "Proof Shawn and Camila are Broken Up."
She posted a screenshot of the headline and jokingly wrote: "Well when THE F*** were you gonna tell me @shawnmendes."
Soon after, he posted a loved up pic of the pair, simply captioning it with a heart emoji - firmly putting those rumours to bed.
Shamila are very much still an item and we are so here for it!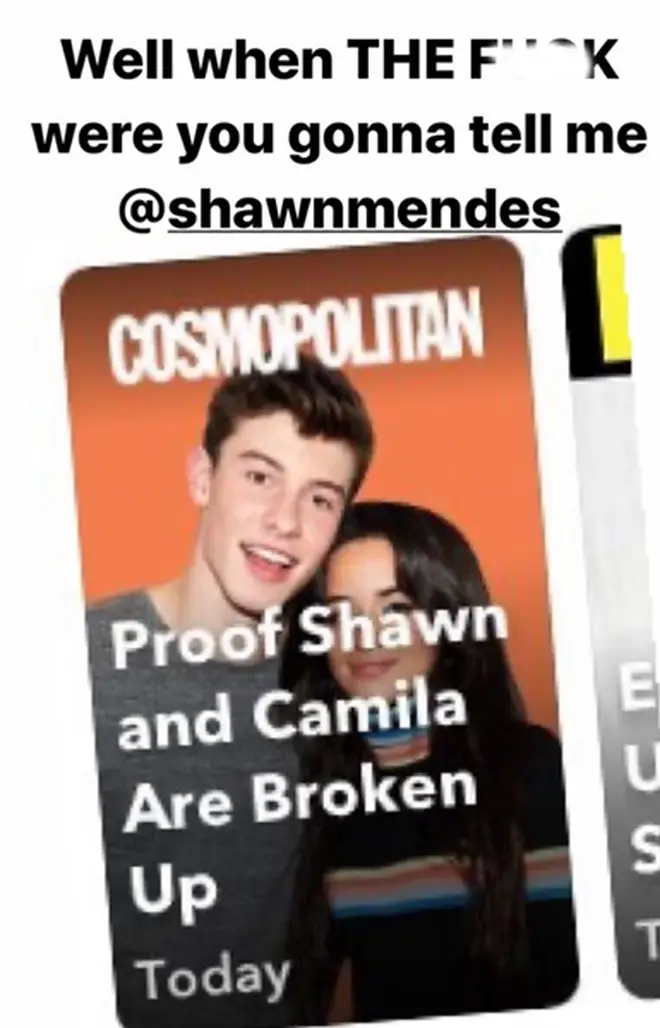 Shawn Mendes hints he loved Camila Cabello for years
In September 2019, when a fan asked for advice on loving someone who doesn't love them back, Shawn implied he's loved Camila for years before they officially began dating.
He told them: "If I told you the whole story with Camila it would take a long time, I would say just fight for what you love".
Shawn Mendes shut down paparazzi who asked if his Camila Cabello romance was a 'publicity stunt'
Whilst walking through an airport in LA, Shawn was quizzed by a pap who called his kiss with Camila 'adorable'. When asked if he'd met Camila's parents, Shawn admitted he's known them 'for a long time' and they get along.
The pap then said 'some people' accused their relationship of being a 'publicity stunt' and Shawn responded: "Definitely not a publicity stunt."
Shawn Mendes arriving in LA today and talking about his recent Instagram post with Camila and their relationship

"Definitely not a publicity stunt " pic.twitter.com/Mb46bGGd7J

— Shawn Mendes Media (@ShawnM_HQ) September 19, 2019
Shawn Mendes and Camila Cabello shut down haters with a video of them kissing
After going public with their relationship and having no fear in exchanging steamy PDAs, the couple were criticised for the way they kiss with some fans telling them they kiss "like fish". So to shut down the comments they shared a video on Shawn's Instagram of them literally kissing like fish, and it's one of the best clap backs we've seen.
While they received a mixed reaction for the video, in which they're clearly messing around, many fans branded their response as "iconic".
Camila Cabello joined Shawn Mendes on stage during his sold out tour show..
Now they've popped the 'Señorita' cherry- there's no reason Cam can't join her BF on stage during his tour, as she just did in Toronto, and their super steamy performance even saw the 'Havana' get a little shy on stage, take a look!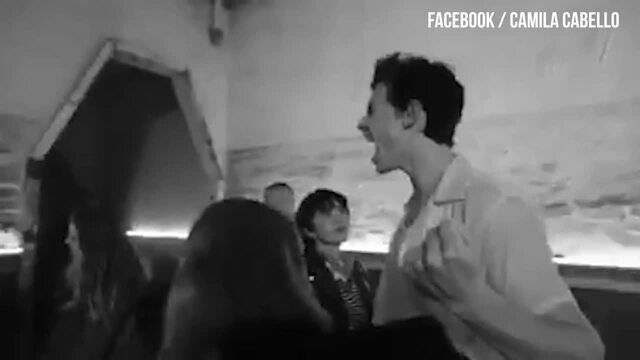 Camila Cabello shares video of her and Shawn Mendes screaming on Senorita set
Shawn Mendes and Camila Cabello perform 'Señorita' together at the VMAs
It was when they released their certified summer banger and number one hit, 'Señorita', along with the steamiest of music videos, that whispers first started Shawn and Camila could be more than friends.
After they have finally performed together, and it was everything it promised to be – with everyone, A-listers including (we're talking about you, Joe Jonas) were craning their necks to see if they were going to kiss (spoiler, they did not, the teases!)
Shawn Mendes shares the steamy rehearsal video of 'Senorita'
Two months after dropping the raunchy song that is 'Senorita', Shawn posted the full rehearsal film for the equally racy music video.
The couple can be seen learning the choreography for the video and larking about on the set, but one thing's for sure – they look closer than ever.
We've no doubt this was the moment they realised there was more to their friendship than they'd first thought.
Shawn Mendes & Camila Cabello - "Señorita" Rehearsal Video
Camila Cabello reacts after fans brand her relationship with Shawn Mendes a 'PR stunt'
Yup, proving she is not willing to sit back and let people trash her and Shawn's relationship – she's been unfollowing and blocking negative tweets accusing her of faking her new romance.
Fans revealed the star had been cleansing the toxicity out of her social media and blocking fans who posted about a 'faked' romance.

Camila Cabello publicly professes her love for Shawn Mendes on Instagram
Despite remaining silent on whether or not they're officially together for weeks, fans took Camila's birthday post to Shawn as confirmation they're boyfriend and girlfriend.
Alongside an old snap of herself and her beau adorably playing with her hair she wrote: "Happy birthday to this magic human! I love you."
Shawn Mendes confirms relationship with Camila Cabello on his 21st birthday
Shawn and Camila couldn't keep their hands off each other during his 21st birthday celebrations, with the couple pictured walking hand-in-hand as they strolled through New York City.
And later that evening they were seen sharing a passionate snog as Shawn prepared to blow out his birthday candles.
As everyone cheered him on, Shawn reached out for Camila's hand before grabbing her face and planting a kiss on her lips.
Camila Cabello talks about being in love
In her interview with Variety in August 2019 Camila spoke about falling in love, saying she "opened up" when she fell in love – and everyone assumed she was talking about Shawn.
She said: "Falling in love is like an infinite amount of levels and layers and angles. I fell in love and just opened up. Everything was written in present moment." She stops short of offering a name.
And when she was quizzed on how her collaboration with Shawn 'Señorita' came about, the 22 year old explained: "I've known Shawn for such a long time, and it's so much fun getting to work and do things with somebody who means a lot to you."
Shawn Mendes and Camila Cabello are papped kissing in Miami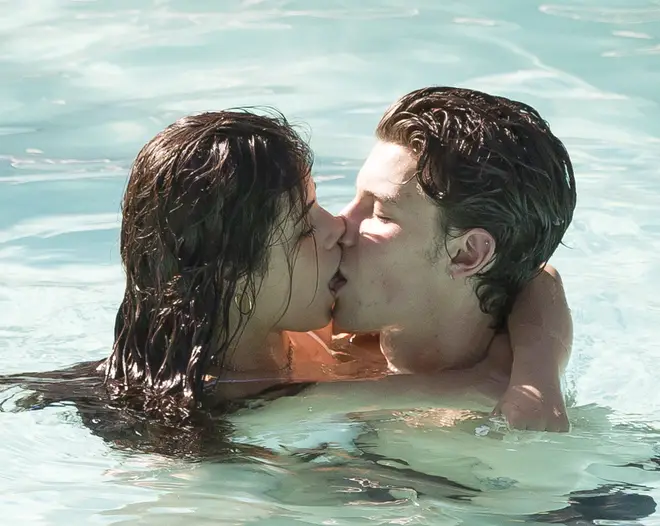 The claims of a 'faked' relationship became harder and harder to believe as the pair spent a day literally living out their Señorita music video IRL, spending the day at Miami beach with friends, sipping on coconuts and generally looking the most loved up ever.
Shawn was on his world tour for most of the year, and Camila was spotted supporting him in the crowd in Miami, which is also her hometown, but also joined the singer in San Francisco.
Shawn Mendes repeatedly refuses to answer fan Q&A questions about his dating life and Camila Cabello...
Throughout the duration of his world tour, Shawn hosted intimate fan Q&A sessions backstage at his concert venues, where they get to chat about all kinds of things from his favourite Harry Potter movie, food, whatever they fancy.... apart from Camila.
Fans tried to bring it up to him a couple of times and each time he politely declined to answer, and on one occassion walked off from the Q&A – although it was the last question and things were wrapping up.
The 'In My Blood' singer must have felt bad about it, as he tweeted (but then deleted) an apology if he came across rude for dodging the question.
Camila Cabello's tweets about Shawn Mendes and hints they're in a relationship
Whilst Shawn refrained from posting anything indicative of him and Camila's budding romance, Camila posted some not so indirect messages about love, tweeting: "For me, it was always going to be about love" and a few weeks before that, "I think you're gonna change my plans".
"for me, it was always going to be about love"

— camila (@Camila_Cabello) July 25, 2019
I think you're gonna change my plans

— camila (@Camila_Cabello) July 15, 2019
Shawn Mendes and Camila Cabello are pictured kissing for the first time
And just like that... everyone's suspicions, hopes and dreams were confirmed when the two stars were seen kissing whilst out for a bite of food in July 2019.
The internet immediately jumped on the footage, and whilst many were already stanning Shamila, others questioned the relationship, saying it looks 'awkward' and 'forced', but as more and more fan vids emerged, it looks like it's the real deal and they're most definitely a couple.
Shawn Mendes and Camila Cabello appear to confirm they're dating
These pics in July 2019 are where it really all began, with the two strolling back to Shawn's LA pad, and yes, they were holding hands and playing around – but did that mean they were together?
Shawn Mendes and Camila Cabello's 'Señorita' music video drops and everyone wonders the same thing
Shawn Mendes, Camila Cabello - Señorita
'Señorita' dropped in June 2019 and we all knew that it going to be one of the songs of summer 2019 – but when the music video arrived, everyone collectively gasped because it showed an intense love story between Shawn and Camila's characters, and a whole lot of chemistry.
Now, there's acting, and then there's whatever is going on in that video, and it lead people to question if the good pals had finally decided to take their relationship to the next level... and they didn't have to wait long to find out.
Shawn Mendes and Camila Cabello send dating rumours into overdrive at the Grammys in 2018
They have both come so far from the teens on tour together in 2014- and were both doing solo performances at the Grammys, which is absolutely huge, but still found time to see each other backstage, with Camila posting a photo of the pair saying how proud she is of the Vine star turned superstar.
She wrote: "so proud of this amazing human !!!!!! seems like yesterday we were just kids singing ed sheeran songs in the dressing room, now we're kids trying not to throw up cause we're at the Grammys!!!! i love you forever."
Shawn Mendes and Camila Cabello cover Ed Sheeran's 'Kiss Me'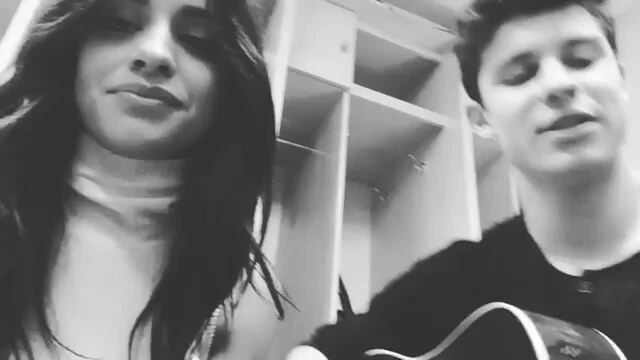 Shawn Mendes & Camila Cabello Cover Ed Sheeran's 'Kiss Me'
Shawn & Camila's cover of Ed Sheeran's 'Kiss Me' posted on Instagram in March 2017 notched up an incredible 3.5 million views within one year alone – which for a 30 second, black and white clip, isn't too shabby!
Their infamous 'To Bae or Not To Bae' FaceTime here at Capital FM – 2015
Whilst Shawn popped in for a little visit with Roman, he couldn't help but FaceTime the one and only Camila and of course the call became an instant classic.
The game only proved how close the two were as besties as Shawn revealed .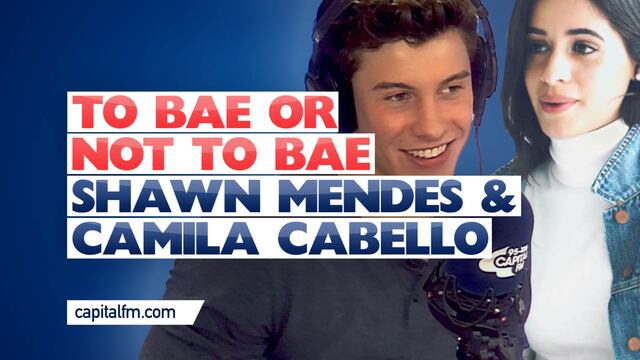 Would Camila BAE Justin Bieber?
Camila Cabello shares adorable photos of Shawn Mendes on her Instagram account...
She even captioned the polaroid photos as 'real friends' along with a Canadian flag! Seriously, why are these two so damn gorgeous together?
Shawn Mendes and Camila Cabello are quizzed on if they're dating
James Corden asks Shawn Mendes & Camila Cabello if they are dating
Whilst promoting their first ever collaboration, 'I Know What You Did Last Summer', Shawn and Camila took to the sofa with James Corden, who grilled them about their relationship, asking them to at least admit they'd 'made out', which they both denied.
Shawn's exact words were 'not going to happen' as they both shuffled around awkwardly, but back in 2015, they were just mates.
Shawn Mendes and Camila Cabello's first song collaboration 'I Know What You Did Last Summer'
In 2015, the duo released their single 'I Know What You Did Last Summer'. They went on to perform the single on countless U.S TV Shows, including Live With Kelly And Michael, The Late Late Show with James Corden and The Tonight Show Starring Jimmy Fallon.
In the most adorable of ways Shawn joked, "Every time I try to make a move she just swears me off," adding: "It's never gonna happen." To which Camila countered by saying, "He friend-zones me! He calls me 'kid!'" ... we all definitely believed they'd get together some day, right!?
Shawn Mendes, Camila Cabello - I Know What You Did Last Summer (Official Video)
How did Shawn Mendes and Camila Cabello meet?
Shawn and Camila first met at Austin Mahone's 2014 'Live On Tour' concerts where the pair were both support acts for the American singer.
Camila obviously performed with Fifth Harmony whilst Shawn (who was known more for his Vines back then) performed alone, and Shawn said in a June 2019 V magazine interview that he and Camila did together that she was one of the only people who spoke to him, heartbreakingly saying: "You were the only person that talked to me.
"Like, you were the only one of everybody on that tour who would say words to me. Actually, I think if we go into our DM's or something, there's a photo from the day we met, I think."
Meanwhile, Camila told her now-beau she really wanted to "hang out" with him at the time but he was always "on the tour bus learning guitar."
> Download Our App For All The Latest Shawn Mendes And Camila Cabello News