Ed Sheeran With Pete Allison
27 October 2017, 10:10 | Updated: 27 October 2017, 10:30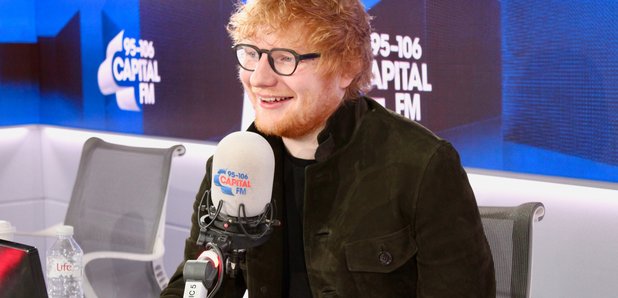 What a week Pete Allison has had covering Capital Breakfast for Adam & JoJo.
On Monday he was joined by Zara Larsson, Wednesday by Liam Payne, and he finished it off with one of the world's biggest artists.
Ed Sheeran
Ed Sheeran talked about living with his injured arms and that he needed help from someone to cut his food up
He also agreed that we could claim him as a 'Yorkshire lad' as he was born in Halifax. He then had a go at doing a Yorkshire accent and it was the worst attempt EVER.
Finally, Pete played a game of #RealNews #FakeNews with Ed, and asked him if all these headlines about him were real or not.
Listen back to the full interview below to find out why Ed Sheeran had an Iguana Beanie Baby.