Micheal Ward Responds To James Bond Rumours
9 January 2023, 14:48
The Top Boy actor had previously been named a frontrunner for the iconic role...
Micheal Ward & Olivia Colman sat down with Capital Breakfast following the release of their new film, Empire of Light.
The new drama is directed by Academy Award winning Sam Mendes who previously directed the James Bond films Skyfall & Spectre.
Will Aaron Taylor-Johnson Be The Next James Bond?
After previously being named as a frontrunner to replace Daniel Craig in the iconic role, Roman had to ask Micheal about the rumours.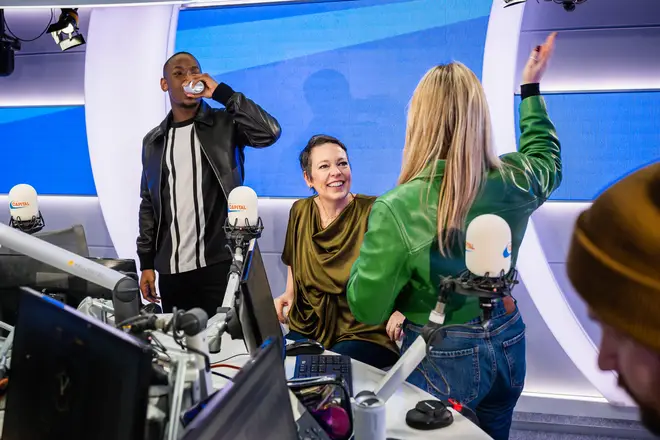 "Micheal, when you get the call up from Sam Mendes, someone who is part of the James Bond world, is there a part of you going, at the end of this, 'Sam, drop me the number for Barbara Broccoli'. Did he speak to you about that at all?"
While Micheal didn't give much away, he confirmed he had the blessing of the Bond director: "Not really, other than he said I could do it, one day. He believes in me."
Despite the support of Sam, Micheal went on to say it was not a role currently on his radar: "Im not really focused on that right now, I just want to keep working with people like Olivia."
While Micheal clearly has the potential to play the iconic role, he revealed he isn't quite as brave as the Secret Service agent after he admitted he was "S*** scared of animals."
The actor then went on to share a hilarious story involving a pigeon during the filming of Empire of Light.
Laughing, Roman responded: "This is why you get my vote to be James Bond, take down all the villains, but a pigeon… no."
Watch Micheal & Olivia's full interview here