Honey! Honey! Mamma Mia 3 Is 'Confirmed' And Alan Carr Will Be Starring In It
20 October 2023, 14:30 | Updated: 23 October 2023, 13:04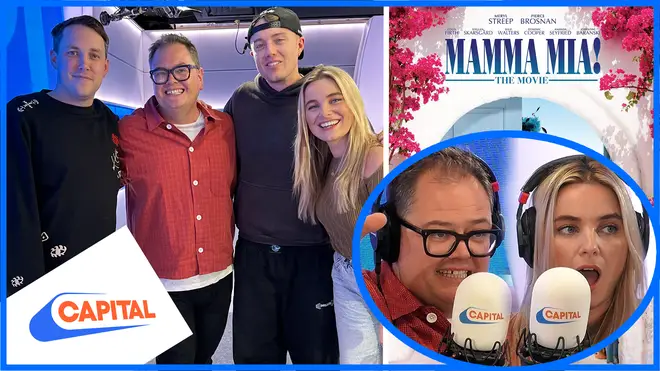 "I'm going to Hollywood baby!": Comedian Alan Carr has revealed that Mamma Mia 3 will be going ahead - but how can he be so sure? Here's what he told us.
Speaking on Capital Breakfast with Roman Kemp, 'Chatty Man' Alan Carr spilled the tea on the Mamma Mia franchise.
Confirming that big question, Alan started: "I've got an exclusive for you, Judy Craymer the producer has said that I'm going to be in Mamma Mia 3."
Currently, Alan is working on a new reality competition show with Judy where they are searching for the next Sophie in 'Mamma Mia!' on the West End.
Judy Craymer is the creator and producer of Mamma Mia! The Musical which was the ABBA stage show that then became the iconic Mamma Mia! film we have grown to know and love.
10 Years after she created the musical, Judy went on to produce the sequel Mamma Mia! Here We Go Again, which starred icons such as Cher and original cast members like Meryl Streep and Amanda Seyfried.
Capital's breakfast team were in awe, with Sian's awe-struck response simply: "What?! Wow."
Listen back to Alan Carr on Capital Breakfast with Roman Kemp on Global Player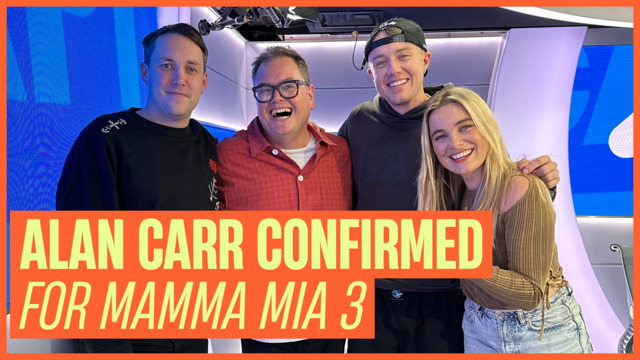 Alan Carr CONFIRMS Mamma Mia 3 is in the works! 📽️
"Yes," Alan insisted, "and we did a press conference and I said, 'Say it, say it!'. Because she'd had a few wines when she said it so I wanted her to say it in front of all the press...so there you go."
"So, as in the film?" Sian pressed.
Alan beamed: "The film, yeah - I'm going to Hollywood baby!"
Judy Craymer told Vogue in September: "I think we have to bring a certain closure to these characters," confirming the threequel is in the works but suggesting this will be the last of the series.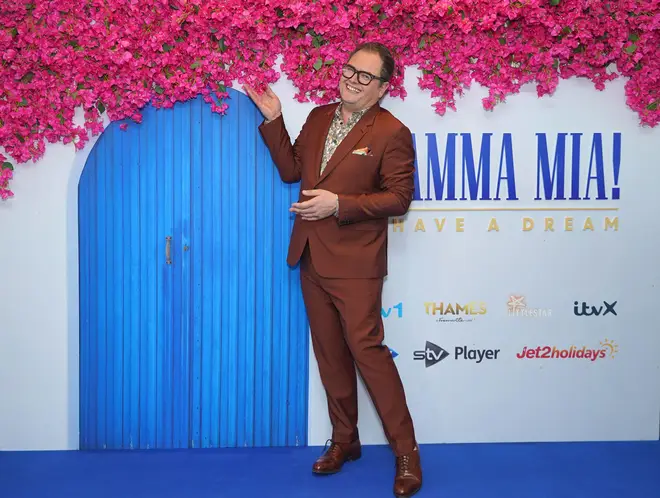 Who is going to be in Mamma Mia! 3?
Now we know comedian Alan Carr will have a role in the threequel, here's who else could be joining the star-studded cast.
The lead character of Mamma Mia! Donna, who was depicted by acting legend Meryl Streep, was in the second film in ghost form at her granddaughter's christening, so we can't rule her out of this film. There's a chance Meryl will make an appearance in the new film, as Donna continues to watch over her daughter's life.
Cinderella actress Lily James, who starred in Mamma Mia! Here We Go Again!, has said she is "desperate" for another Mamma Mia! so there's a hope that she'll be back in the form of young Donna. But since we've already been shown Donna's younger antics there's a chance Lily won't make the cut this time around.
Sophie's three fathers Sam, Harry and Bill (Pierce Brosnan, Colin Firth and Stellan Skarsgård) are expected to be in the movie with Pierce already speaking out about how much he'd love to do a third film.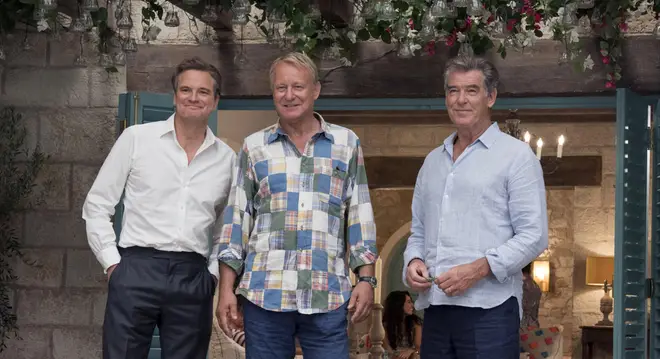 "I'm in, too. Sure. It's criminal how much fun you have on that movie. I think everybody would be in." he said.
When he says "everybody" we hope he really means everybody!
Stellan also told Digital Spy he's "all in" for the next Mamma Mia!: "I wouldn't have to read the script. If they call, I'll come."
Listen live to Capital, and catch up on any shows you missed, on Global Player.