Watch Roman Kemp's Important Mental Health Message
7 September 2023, 16:48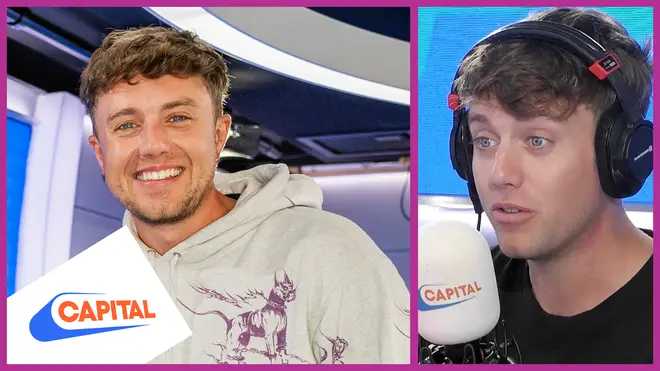 Roman Kemp has issued an open letter to the government, urging MPs to increase their target for providing mental health support in schools.
Roman Kemp is asking the government to change their approach to the way children are supported at school in regards to their mental health. The Capital Breakfast presenter shared an open letter on Instagram, highlighting the fact the government's target for Mental Health Support Teams is for just 36% of schools.
"This current target leaves children across the UK in a lottery as to whether or not someone is there to help them," Roman wrote in his letter.
And on Capital Breakfast on Thursday morning he expanded on his reasons behind the letter.
"There comes a point where actually someone is in crisis they need to know where they can go," Roman explained. "And over the past couple of years, those brave people who have realised 'ok I actually have a problem, I need somewhere to get help.' That help isn't readily available and unfortunately that help isn't available at the youngest age possible, which is in schools."
He went on: "When I delved into it, there's a thing called Mental Health Support Teams who are incredible. That does cost money from the government and what they're currently doing is saying 'we will have a target to put Mental Health Support Teams in schools.' And their target is 36%.
"The people in power should change their target, which is a mere 36%. That means the rest of the kids in the country, the rest of that percentage, are in a lottery as to whether they'll have support for their mental health."
Roman is asking the government to increase their target, in the hope of MHSTs benefiting more children across the country who are in need.
"I don't want a date, I don't want a guarantee of money," he added. "I'm just saying change your target from 36% to 100%."
Roman explained he didn't want to post the letter publicly at first, but said he's been 'rejected' when asking for chats with MPs.
Listen live to Capital, and catch up on any shows you missed, on Global Player.