Niall Horan Revives Hannah Montana Bop For Bedroom Covers Debut
17 March 2023, 10:03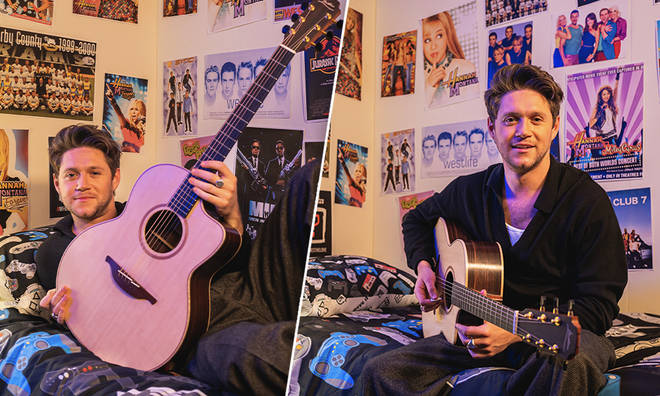 Niall Horan is giving us the 'Best Of Both Worlds' at Capital HQ!
Niall Horan blessed us with a striking performance of an absolute throwback and Hannah Montana classic as he made his 'Bedroom Covers' debut.
Setting the bar for the brand-new series, the former One Direction star lent his melodic vocals and guitar playing to the intro song of the Disney classic TV series, 'Best of Both Worlds'.
Watch the full video of Niall Horan's Bedroom Covers as he covers Hannah Montana - 'Best of Both Worlds' on Global Player
Niall Horan On Why He's Nervous For Fans To Hear 'The Show'
If you're like us, you were singing along with every single word!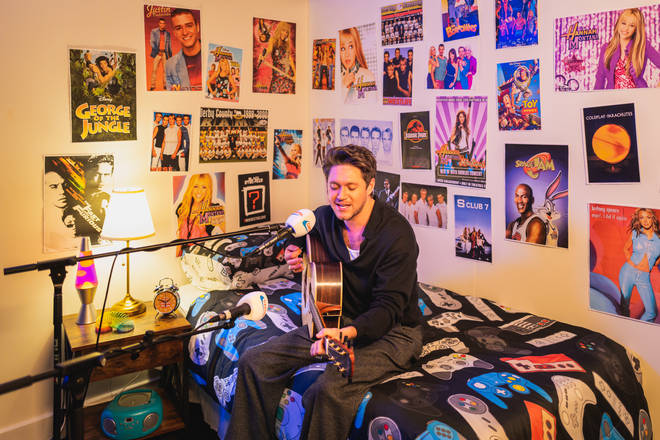 Watch the full video of Niall Horan's Bedroom Covers on Global Player
The bedroom first set the scene for the wave of nostalgia as it was decorated with an array of posters including Miley Cyrus' character Hannah Montana, as well as some other huge throwback TV shows, films and bands.
The Fresh Prince of Bel-Air featured on the wall as well as British group Steps, Irish boyband Westlife and American boyband NSYNC.
It goes without saying that the bedroom wouldn't be complete without Niall's fave football club, Derby County FC, who he has supported his whole life.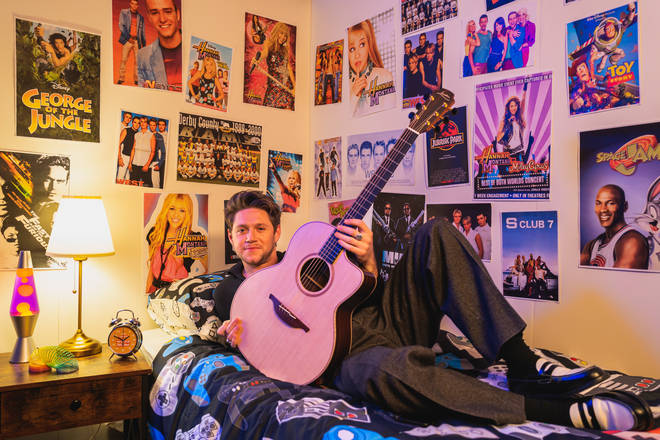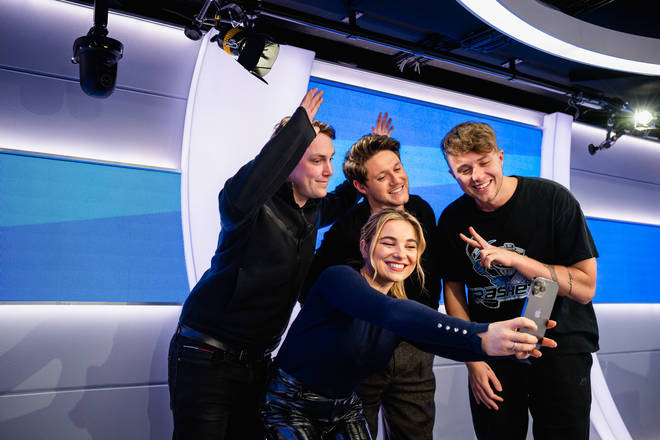 Fans had been gearing up to watch Niall's performance after we teased a clip on Twitter earlier on in the week without dropping too many hints about what the video would be about.
It didn't take long for fans to connect the dots from the posters and guess that a Hannah Montana cover could be on the cards.
It's safe to say they're more than ecstatic about the Niall X Hannah crossover, with many rushing to the comments to share how much they love his spin on the Disney classic.
Watch the full video of Niall Horan's Bedroom Covers on Global Player
Listen to Capital Breakfast with Roman Kemp 6am - 10am weekdays on Capital