Adam & JoJo Chat To Matt Terry
21 July 2017, 12:54 | Updated: 21 July 2017, 13:06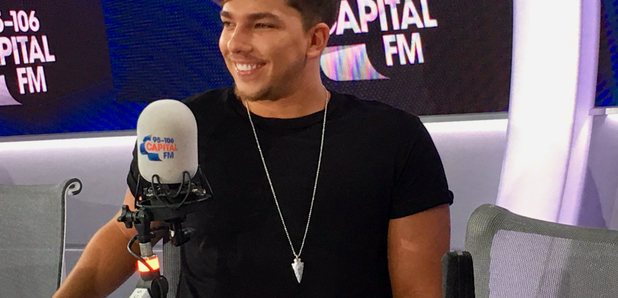 Matt Terry has released his first single, and it's a banger! He came on the show to tell us all about it.
It's been almost 6 months since we saw Matt Terry, (apart from the time JoJo saw him backstage at the Capital Summertime Ball) but he's back now with his first single since 'When Christmas Comes Around'.
He's not messing around with his new single, Súbeme La Radio. He's teamed up with Enrique Iglesias and Sean Paul, talk about having some heavy hitters on your debut single.
We found out that Matt spent about 10 years of his life growing up in Spain. So we got him to give us a quick Spanish lesson and turns out he's a bossy teacher!
Listen back here: