How Much Money Does Mariah Carey Earn From 'All I Want For Christmas Is You'?
23 October 2019, 17:01 | Updated: 23 October 2019, 17:06
Mariah Carey rakes in a whopping amount of royalty money every year thanks to her iconic festive hit 'All I Want For Christmas Is You'.
Mariah Carey's 'All I Want For Christmas Is You' makes the singer a lot of money every year. That's a fact.
But just how much is Mariah adding to her bank account each year thanks to the yuletide classic?
Forget 'Always Be My Baby' and 'Fantasy' - 'All I Want For Christmas Is You' is the ONLY Mariah festive song you need in December.
Are you ready to find out how much Mariah is making? It's £376,000 per year... just from that one track.
> There Are Two Christmas Songs That Earn MORE Every Year Than Mariah Carey!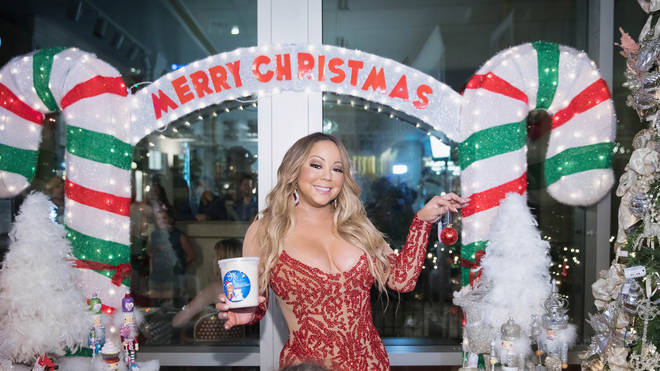 The Independent revealed the figure in November 2016 as well as reporting it as one of the most streamed Christmas songs of the year... well... duh!
In fact, Mariah's song is so iconic with Christmas she's been scooped up by Walkers for a festive ad to coincide with the 25th anniversary of her legendary Christmas album.
"Everyone knows how festive I am, and it's been fun getting into the holiday spirit this year with Walkers crisps - they're irresistible!" Mariah said of her unusual collaboration with the crisp brand.
The LP has sold more than five million copies in the US and 'All I Want For Christmas' is set to be re-released on 1 November.
Mariah also teased some surprises as part of the campaign, saying she can't reveal too much just yet but there'll be some "exciting twists".
In 2011, Mariah and Justin revamped 'All I Want For Christmas' for a modern update with a then 18-year-old Biebs featuring on the record.
It's also become renowned for being part of everyone's favourite Christmas movie Love Actually, when Olivia Olson's character Joanna belts out the tune at the school's Christmas concert and young Sam – played by Thomas Brodie Sangster – thinks she's singing to him as he plays the drums while watching his crush.
From then on it was clear this tune is never getting old.
> Download Our App For All The Latest Music News