Geordie Shore Stars Spill The Goss On Love Island's Adam
11 June 2018, 13:41 | Updated: 11 June 2018, 17:03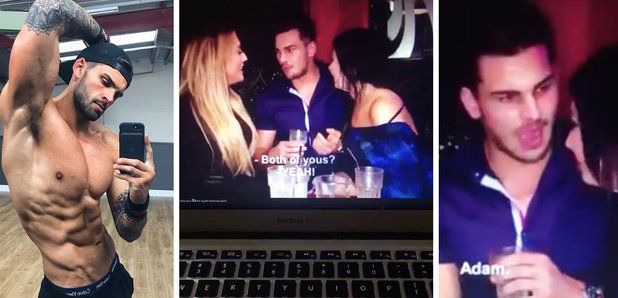 Adam Collard has been making headlines ever since his god like body entered the Love Island Villa, however it turns out that we might have seen him somewhere before!
Adam had previously come out and claimed he'd turned down producers requests to star in Geordie Shore, claiming, "I'm not that type of person. Don't get us wrong, I like going out. But I'm not daft, I've got something between my ears at the same time.
But now it turns out that he has already been on the show AND had a three way kiss with Charlotte and Chloe!
Charlotte Crosby is on Capital Breakfast all this week and she revealed that her and the other cast member's of the show have a very different version of events…
Charlotte said "From the other Geordie Shore cast members, they told me that every single year he applied for Geordie Shore" "They turned him down"
Lets talk about @Charlottegshore and THAT kiss! #LoveIsland pic.twitter.com/gvjxDpA7iR

— Capital North East (@CapNorthEast) June 11, 2018
It's not only Charlotte who has been spilling the goss on Adam.
Well thats a lie.

You auditioned for it every series and got rejected. pic.twitter.com/YZJB2KOp21

— Marnie (@marnie) June 3, 2018
The guy who "turned down" Gshore being an extra on Gshore LOL https://t.co/GNzubA7q9y

— H O L L Y H A G A N (@HollyGShore) June 6, 2018
You can catch Charlotte Crosby on Capital Breakfast all this week