Chester Half Marathon 2017!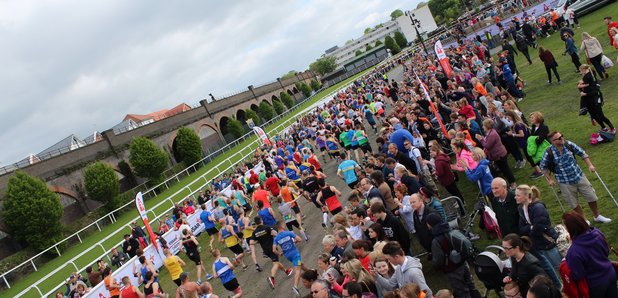 On Your Marks, Get Set... Race!
The Chester Half Marathon returns for it's 36th time on Sunday 21st May and we've got all the essential preparation you need, wether you're trying for a personal best, or just wanting to challenge yourself!
Capital Breakfast's Ben Sheppard kicking everything off at Chester Racecourse before the race starts at 9am, he'll be pepping everyone up and there'll be plenty of opportunities for pre-run selfies (nobody want's a sweaty selfie at the end do they!) There'll be loads of great places across the city to cheer on your friends and family, click here to find the best spectator spots!
There's loads of great training plans online for the Chester Half Marathon too, if this is your first race, or your 100th, you'll find these guides handy!
And you never know, you may even beat the course records...