Ben's 24 Charity Challenges in 24 Hours!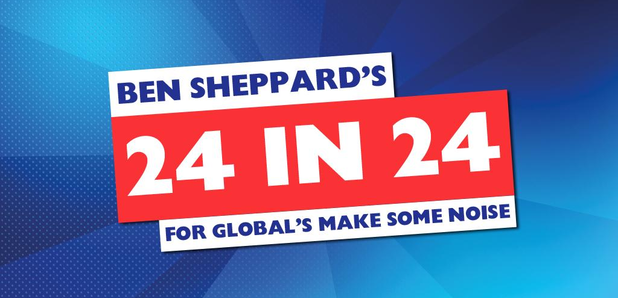 Ben's taking on 24 fundraising activities in 24 Hours for our charity, Global's Make Some Noise!
Some people sit in a bath of beans to raise money for charity, some skydive, some even have their legs waxed. But Capital Breakfast's Ben Sheppard isn't just content with one of those things, he wants something a little more challenging.
That's why we're making him do 24 different charity fundraisers in 24 hours! Some are going to be small, but we're not going to let him off easy, anyone fancy a half marathon?
Stick around over the next few weeks as we announce all of Ben's challenges, which start on Thursday October 6th and will finish on the following day, which is Make Some Noise day!
Ben's doing this in aid of Capital's charity, Global's Make Some Noise, which is committed to changing Young People's lives across the UK.