The Best British Single. Person.
You voted for The Best British Single... Person.
The search was extensive.
We were looking for the person who claims they are Gillies and Emily's Best British Single. Person.
You chose Laura!
To win her prize of a romantic meal and tickets to see the World's best magic man, Dynamo, she had one weekend to get herself in a couple.
We set her up with a booth in Buddha Lounge and ever so kindly pointed her out to eligible men.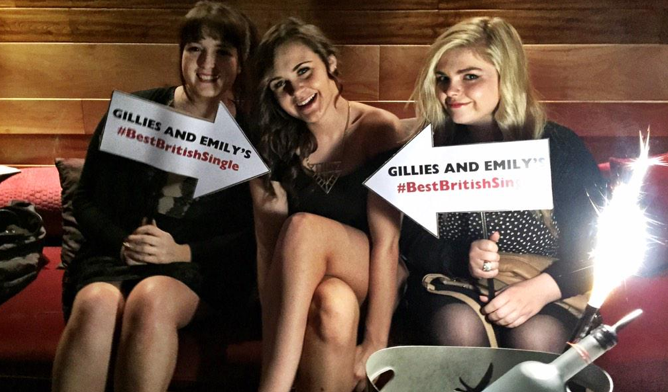 She was VERY popular and was successful in finding a date. Laura and Jordan - Sitting In A Tree etc etc.
Thanks to Aruba and Buddha Lounge.
Here are the Best British Single runners up.
We have no idea why they're single, they all seem hot to us.