WATCH: #ParkgatePuddle causes havoc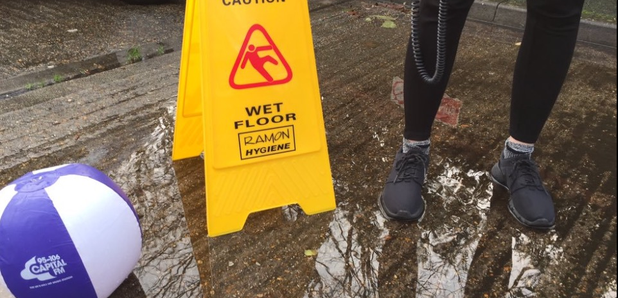 #ParkgatePuddle has caused havoc on the South Coast. #DrummondPuddle has nothing on it.
Emma went to investigate the #ParkgatePuddle that had been causing so much fuss around the South Coast. Jon, Jack and Ellie, all came on the show to tell us how it had affected them. Some couldn't get to work....
Parkgate Puddle

The #ParkgatePuddle has been causing havoc across the South Coast this morning. The #DrummondPuddleWatch has nothing on it! Our Puddle correspondant Emma Real-Davies reports.

Posted by Capital Breakfast South Coast on Thursday, 7 January 2016