Pedal For Scotland 2015 - Jennie's Blog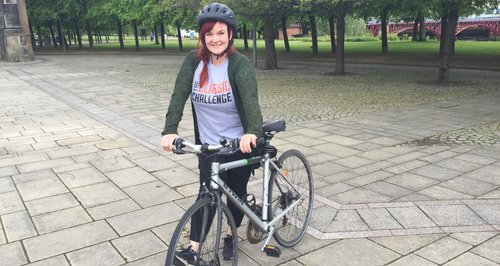 Jennie's training blog for Pedal For Scotland 2015!
Thursday 3rd September 2015
So we're nearly there! In just a couple of days I'll be riding my bike from Glasgow to Edinburgh with a team of folk from Capital Scotland (and thousands of others) in the Pedal For Scotland Classic Challenge. Bike - check (serviced, oiled and ready to go), helmet - check, bumbag full of stuff - check, massively padded leggings - definitely check. The training is done, the miles are in my legs and I'm super excited.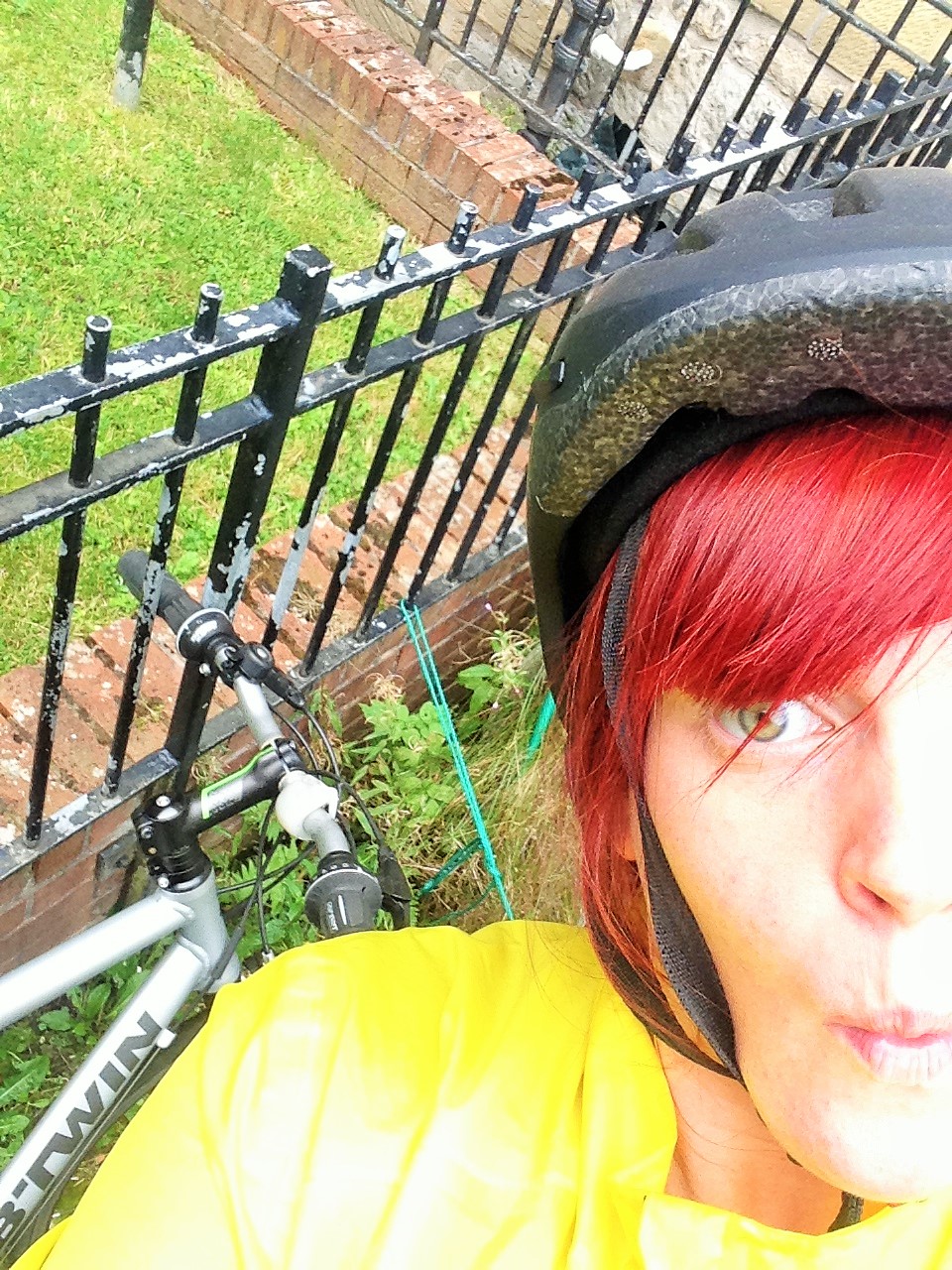 For those worried about the weather - don't be! We had weatherman extraordinaire and keen cyclist Sean Batty on to chat about the event and he's telling us it's going to be OK, not too hot, not too cold and, crucially, not too rainy. And if he's wrong then he's doing the cycle too so we can accost him at the cake stop.
So if you've been um-ing and aw-ing then don't any more, there's still time to sign up and get involved, trust me, it's going to be great craic!
Jx
Wednesday 26th August 2015
Not long now until the Pedal For Scotland Glasgow to Edinburgh ride and I'm stepping up my training.
This weekend I was back in the Motherland (I'm from Kingussie, up North) for a festival and Sunday was so sunny that, even though there were slightly sore heads all round, we decided to get out and about. There are loads of amazing mountain bike trails all around Aviemore and plenty of places to hire bikes so we rode to Loch An Eilean where we were planning on swimming out to the wee island with the castle. Unfortunately the wind was also out in force so we got back on our bikes and headed to Feshiebridge, one of the best wild swimming spots I know. I'm mad keen on outdoor swimming and haven't done nearly enough this year so it was great to have a proper splash around. Top tip for outdoor swimming - bring a dressing gown to put on afterwards so you can dry off and be cosy. Also makes you look like an Ewok.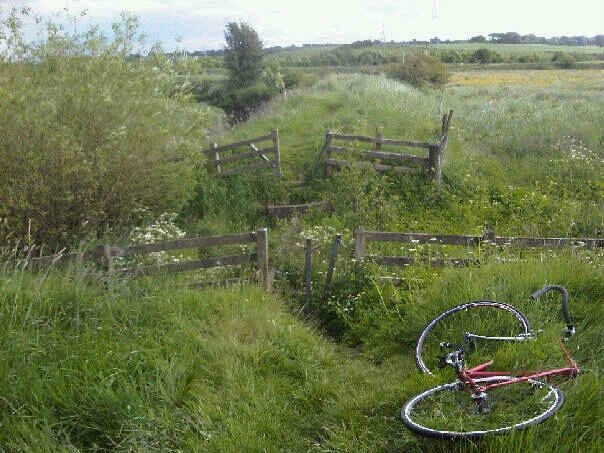 Still time to sign up for the Pedal For Scotland event on the 6th of September, I'm doing the Classic Challenge Glasgow to Edinburgh ride. My poor dad has hurt his back so can't do it this year but he loved it last time and it's great for all abilities. On yer bike!
Jx
Thursday 6th August, 2015
It's been hard getting back into the swing of things after my awesome Berlin trip but I'm slowly getting back to normal.
One thing that never changes, year in, year out, is the fact that I cycle to work. Doesn't matter how tired I am, how dark it is, how wet the rain is or how blowy the wind might be I'm on my bike at 5am.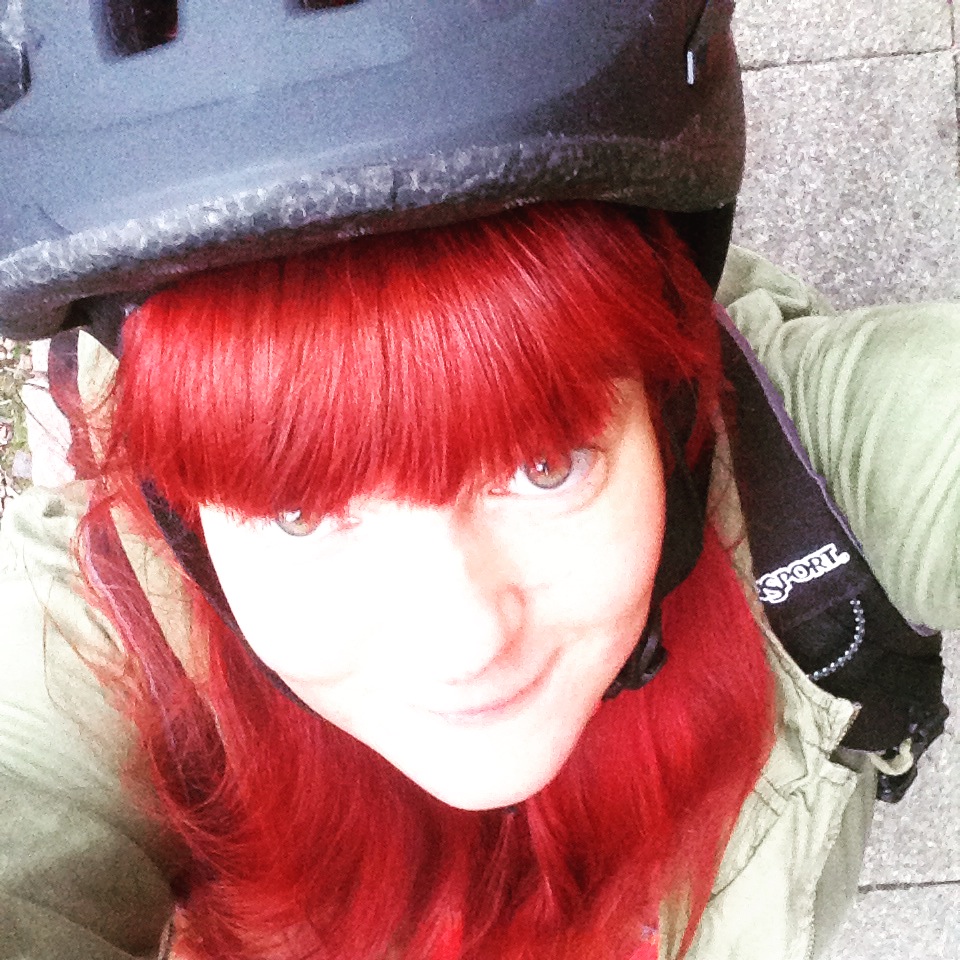 Don't get me wrong, summer is definitely better than winter when the sun's coming up and the whole world is quiet, but even on those days when it's dark and chilly and the rain's horizontal in your face it's still a great way to wake up. I also look hilarious in my full waterproof gear (think shiny, chubby duckling in a helmet) and if nothing else it gives everyone in the office a laugh.
If you're thinking of taking advantage of the Cycle to Work Scheme and making your commute far more enjoyable I can only urge you to go for it, it takes me the same amount of time to cycle the 2 miles to work as it used to drive and it's about a million times better. Plus it's great training for the Pedal for Scotland ride. Next week's aim is to get out for at least one big ride. Watch this space.
Jx
Register for the event now
Tuesday 28th July 2015
I've just come back from a week in Berlin and have fallen completely in love with the city. Aside from the chilled out lifestyle, the amazing cheap food and the awesome beer I was also bowled over by just how brilliant Berlin is for cyclists. The city is flat which makes it perfect for getting about. There are cycle lanes EVERYWHERE and everyone has a bike. People cycle all over, carrying shopping, children, animals, friends, whatever they like. We even saw a guy with a stand attached to his bike so he could carry his parrots about. HIS ACTUAL REAL LIVE PARROTS.

We hired bikes one day for about a tenner and spent the day tootling about Kreuzberg and Freidrichschein, stopping for regular kaffee and kuchen breaks and taking in the city the best way Berliners know how, by bike.
It was while sitting at one of those cafes, bike propped up against the table, freshly squeezed orange juice in hand, watching the world go by that I decided I'm moving to Berlin. Haven't quite worked out the practicalities yet (you know, like talking German properly, finding a job and giving up my entire Scottish life) but anywhere that treats it's cyclists so spectacularly well is a great place in my book.
J x
Wednesday 15th July 2015
I live on the third floor of a block of flats without much room in the flat so I have to keep my bike outside in the back garden. He lives under a tarpaulin, chained to the fence and, since there's been so much rain about recently, needs a lot of TLC. To get him geared up for all the training rides I'm going on as prep for the big Pedal For Scotland event in September I took him for a wee service at my local bike shop and oiled him up properly in the garden.
My aim this year is to learn a bit more about bike maintenance, I've never been particularly mechanically minded but surely even I can change a puncture?! There are lots of places that run classes so it should be easy enough. I'd miss the excellent chat I get in Gears when I take my bike in to get fixed though!
After that service my bike's in top condition and ready to go, now I just need to do the same for myself!
J x
Wednesday 1st July, 2015
The weather's been awffy close recently, that sort of sticky way where you feel like the air is trying to suffocate you. Definitely good weather for cycling. When you get on your bike you create your own Beyonce style wind machine and instantly cool down. It's amazing. So me and my bike have been hanging out a lot.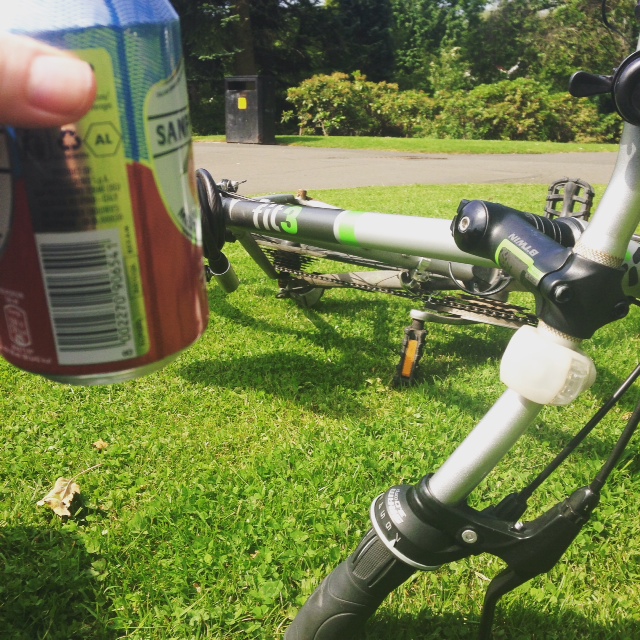 Yesterday we went to the park and had a picnic. Tomorrow we're going to Balloch for a swim. I'm trying to spend as much time as possible with my bike in the lead up to September and the Glasgow to Edinburgh ride and the good weather makes that infinitely more enjoyable. Happy Training!
J x
Wednesday 3rd June, 2015
I love the summer, even though there haven't been enough super hot days the weather's still been good enough to get out and about on the bike, which is great now it's time to get training.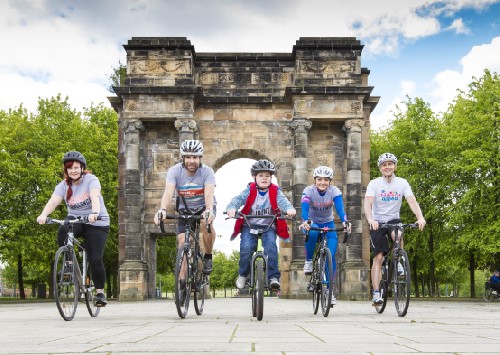 The launch of Pedal For Scotland happened the other day and I found myself at Glasgow Green on my bike with Sean Batty from STV, adventure cyclist and world record breaker Mark Beaumont and Commonwealth Games silver medalist Charline Joiner. It's really exciting meeting such amazing cyclists, especially chatting to Mark about the fact that he'd just broken a world record in South Africa. What I love about the Pedal for Scotland Classic Challenge (Glasgow to Edinburgh) is that if I can give it a go, anyone can! I loved it so much last year I can't wait to do it again this year, which means it's time to get some training in. I'll be keeping a blog of my mini cycling adventures (safe to say no records will be broken here) and feel free to share yours with me.
J x