You Know You're A Student At Newcastle When…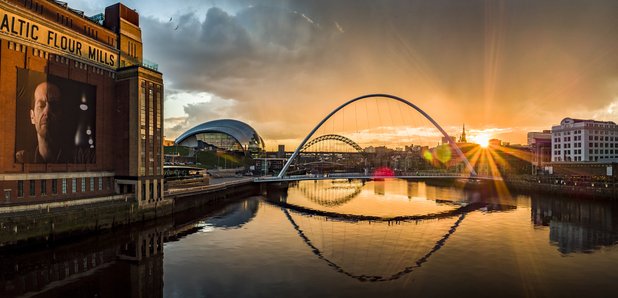 From aimlessly walking around Leazes Park when your stressed to having a pint in the world famous Trent House pub. These are things that anyone who went to Newcastle Uni will understand...
You are officially the best University in the city at partying… On average we drink 21.2 units per week, compared to Northumbria's measly 18.4 units…
You don't care if they're family, if they're at Northumbria you automatically hate them
You want to go to 'Eat4Less' for lunch but the line literally takes up half of Northumberland Street and it's full of Northumbria Poly's…


One of the best sights in the city is the sea of black and white on a match day (you can even hear the cheers from St. James' all the way by the Quayside!)
Fresher's is always insane! Northumbria may have Sigma and Richard Jones (that guy that won Britain's Got Talent…) but we have PENDULUM!
The opening of Fenwick's Window means it's officially the start of Christmas. Which also means deadlines are looming…
You soon realise that Geordie Shore is NOT actually a benchmark for the people of the North East...
You're stressed by exams so you end up walking aimlessly around Leazes Park or along the Quayside
You look down at Northumbria students who are ALWAYS just swanning around in hoodies… Like what do they actually do?
Trebles bars means trebles drinks but not treble the price! Say Whaa… "3 trebles for a fiver" isn't a thing down south, see translation: "you're having a hangover tomorrow"
A trip to the library is actually a trip to 'the Robbo'
You realise that you'll always be closer to a Greggs than any university landmark (Newcastle is the Greggs capital of Britain with 9.9 Greggs per 100,000 people, so many pasties!)
You cannot, by law, pick up your degree from Newcastle if you have not been inside the Sinners cage at least once
The best place to wind down after a hard day of lectures is the world famous Trent House pub FACT!

Finding a seat in the library during exam season is about as easy as finding your headphones in a pile of last year's Christmas lights. (Alternatively: Go to the library to do some work, look for a seat, fail, tell yourself it's not worth it, return home to binge watch Peaky Blinders)
But after everything, you realise that you have got a degree in one of the most beautiful cities in the world!