The 10 Sausage Rolls From 10 Greggs in 30 Mins Challenge!
8 December 2017, 10:41 | Updated: 8 December 2017, 11:18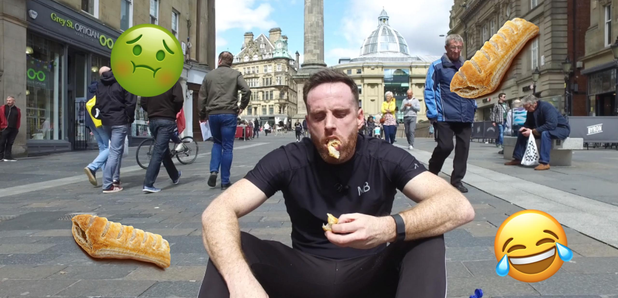 It's no lie, we LOVE a Greggs in the North East! In fact, Newcastle is the Greggs capital of the world! We have almost 10 stores for every 100,000 people...
If you do the maths that turns out to be 29 stores in Newcastle alone... 10 of which are in the City Centre! That's a LOT of pasties per person!
We wanted to see if it was possible to visit every City Centre store and scran a sausage roll from all 10 in under 30 minutes.
Sounds easy right? But that is one roll every 2 minutes, whilst also trying to run 2 miles at the same time!
This is how Matt from Capital Breakfast got on in our very 'scientific' experiment...
If you would like to have a pop yourself, here's the route...