WATCH: Jorgie Porter Bursts Into TEARS... All Because She Ate Imogen's Cooking!
To celebrate the HUGE launch of Capital Liverpool, Hollyoaks star Jorgie Porter popped in to tackle a challenge she'd never forget... And one Imogen wishes she could!
Actress and model, Jorgie Porter, visited Adam, Gemma and Imogen to congratulate them on their very first Capital Breakfast show!
The four got chatting about Jorgie's turn on 'I'm A Celeb...' and how she managed to eat cockroaches, ostrich tongue and crocodile man-bits... Which she weirdly admitted to enjoying. We won't be popping round for Sunday roast anytime soon.
So the guys decided to set Ms Porter her very own Scousetucker Trial. But she wouldn't be eating creepy-crawlies; she'd be eating worse... Imogen's homemade cooking.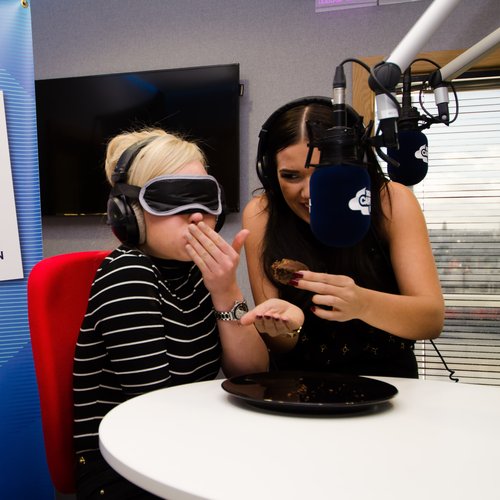 Blindfolded, Jorgie took on a three-course meal; firstly, she ate what she thought was sausage, but turned out to be a meat-free omelette?! She was devastated when she ate her fave meal, Scouse, but actually hated this one. And you NEED to see her reaction as she attempts to swallow a small piece of Imogen's brownie.
I think she'll stick to the live insects from now on.
You May Also Like...