WATCH: We Found Out Anne-Marie Has MASSIVE Feet At Fusion Festival… Who Knew?!
3 September 2017, 19:59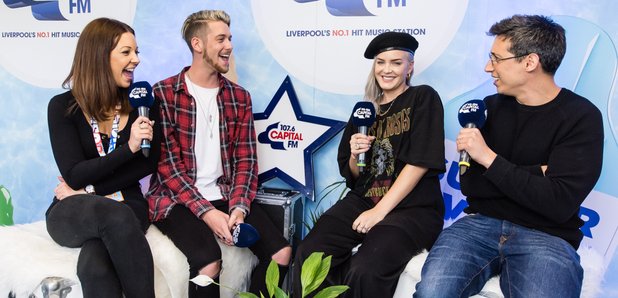 You know what they say about girls with big feet… oh wait.
It's always a dangerous game letting Adam, Gemma and Dylan introduce pop stars onto stage at Fusion Festival – and they've just spread a rumour about Anne-Marie and her feet…
Chatting to her before her set, they asked her what she would like them to say about her. Anne-Marie replied, "You can say anything, you can make up anything. Imagine if you say 'she has size 10 feet'!"
Self-proclaimed "clown-feet Anne-Marie" also dropped some serious eyebrow wisdom – she's not always had brows as on fleek as she does now. We don't think we could love her any more if we tried!