Merry Christmas from Dan and Katy!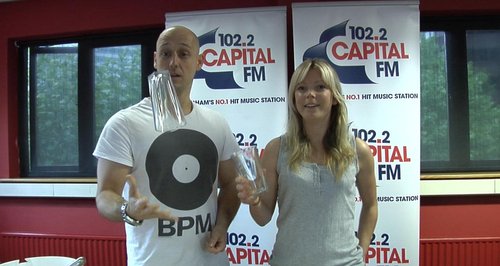 Merry Christmas from the Baldy and the Hippy!
So 2013 has been a lot of fun (for people that don't listen to the show). Well, we had a little bit of fun and wanted to share some with you.
We'll be off from Christmas day and back annoying you on the radio from 2nd January!
Here's us playing the radio game 'Heavier of lighter than the Royal baby!'
Royal Baby - Heavier or Lighter?!
Here's us hanging out with Capital's Rich Clarke and playing a game of 'Itch Clarke'
Here's us discussing the pros and cons of the German Christmas Market
Dan and Katy at the German Market
Noel Edmunds is back in the charts and here's us celebrating(!)
Here's Dan admitting his now infamous Advent fail!
Hope you all have a lovely Christmas and all the best for 2014!