Birmingham Crew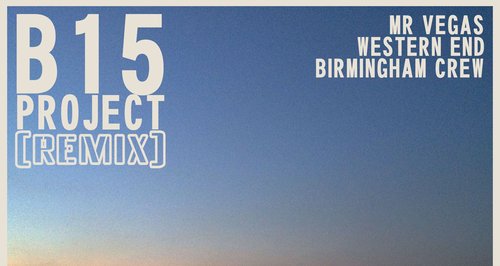 Dan and Katy join forces with The B-15 Project to put Birmingham on the map this Christmas and raise money for young people in the West Midlands who are suffering with Cancer.
15 years ago The B-15 Project created a song that has become the unofficial anthem of Birmingham.
In 1998, Ian Wallman and Angus Campbell remixed Mr Vegas' reggae track Western End and pressed 100 copies of the track onto vinyl. The speed garage track infused with Mr Vegas' ragga lyrics became hugely popular in clubs around the country and in particular, the city of Birmingham.
Wallman said "It was at the time that It's a London Thing was out and us brummies needed our own anthem. Garage was a huge in Birmingham when we wrote it and it just seemed to work. The song doesn't actually make any sense - it's just a collection of phrases mashed up over some speed garage".
15 years on, Capital Breakfast's Dan and Katy have got Birmingham bouncing every morning to the song they adopted as their 'musical mascot'. The song has proved so popular with their listeners, they regularly received requests for it to be re-released. Such was the passion behind these messages, Dan and Katy dug deep, made some calls and managed to get the song available again in aid of Capital's charity 'Help A Capital Child', who are supporting young people in the West Midlands living with Cancer.
As the B-15 project made the song 15 years ago, the song is to be released on 15th December and the aim is to reach number 15 in the Christmas charts!
Listen to the song below:
B-15 Project & Mr Vegas - Western End Remix (Birmingham Crew)
Buy the single now from www.capitalfm.com/birminghamcrew
Hear what The B-15 Project, creators of the track had to say when they caught up with Dan and Katy...
B-15 Project Chat (Birmingham Crew)