5 Seconds of Summer with Dan and Katy!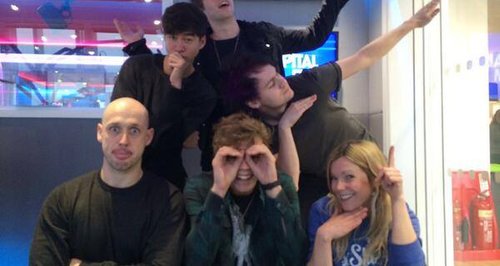 The 4 Aussie boys are set for BIG things!
5 Seconds of Summer came to Birmingham. We thought it best to get to know them as they're new on the scene. How do you do that? Play a game of Mr and Mrs with them...
5 Seconds to Summer - Mr & Mrs
They were the first people to try taking on The Erm Squirm as a tag team! Hear how they got on!
5 Seconds of Summer - The Erm Squirm