Did Rob & Katy Find The Best #BrummyBromance?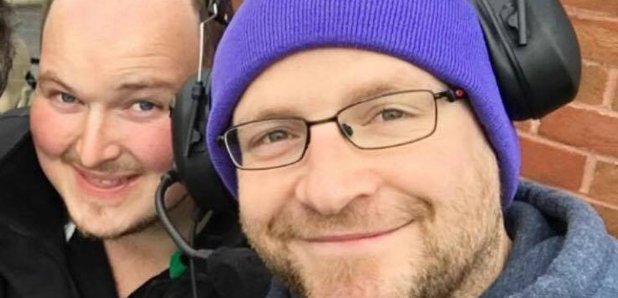 We scoured Birmingham looking for the lads that can't bare to spend 5 minutes apart from each other and take friendship to a whole new level.
We received a DM on twitter from Charlie, the fiancé of a lad called Rob, and she'd had enough of Rob and his BFF Rich constantly spending time with each other rather than her.
We couldn't miss this opportunity, in fact we wanted to celebrate the lads and their incredible Bromance... But we had to test the strength of their relationship first
We got Rob on the phone, and to bag himself an awesome prize of paintballing down at NPF Bassets Pole he had to get his unsuspecting friend, Rich, to say the words 'I Love You' to him on the phone.
Check out what happened right here!
SOUND THE BROMANCE ALARM We just got a Birmingham lad on the phone and challenged him to call up his BFF. If he got his mate to say "I LOVE YOU!" we'd hook them up with a prize.Could he pull it off??? #nopunintended (PLAY AUDIO!)

Posted by Capital Breakfast Birmingham on Friday, 12 February 2016