Little Mix's Birmingham Black Magic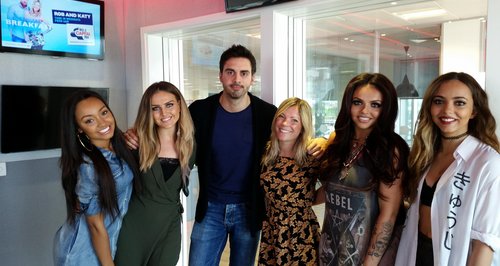 Salute for Little Mix! They're back with their brand new track Black Magic, so stopped by to chat to Rob and Katy… and put the record straight on a certain Rob Howard boast.
The beautiful Little Mix girls came to Capital and looked STUNNING (putting us to shame at such an early hour!). As it had just been the Summertime Ball we had to find out how it was for them (it was amazing for us) and Katy just had to ask about Rob's claim that Jesy once asked him out...


The Little Mix four are known for being strong, independent women and they know how to look after their Little Mixers - so we thought they would be able to help YOU with some #LittleMixQuickFix action. Have a listen to what happened when we pitched your dilemmas at them.


And if that wasn't enough, they also did an acoustic version of Black Magic for us, before then going outside to sing it in the Brindleyplace sunshine! You can watch and listen to it below! We <3 Little Mix!
Watch the gorg @littlemix performed an AWESOME acoustic of #BlackPoison! How amazing is it?! http://t.co/pSqnvmBZA1 https://t.co/rK1qxzOW0B

— Rob and Katy (@robandkaty) June 9, 2015