Love Island 2023: Meet The Contestants On The Series 9 Line-Up
1 February 2023, 16:47 | Updated: 2 February 2023, 17:10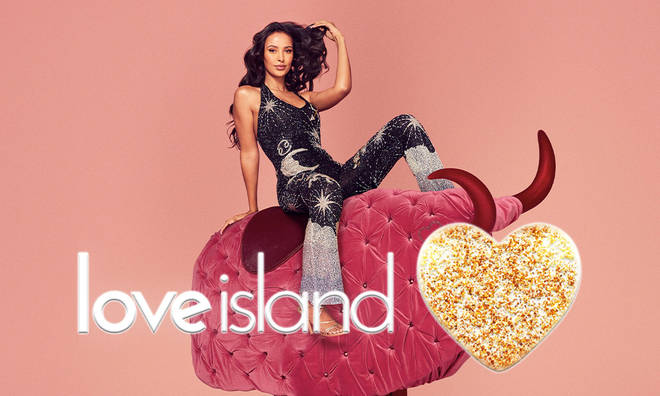 Here's a roundup of all the confirmed Love Island contestants, as we get ready for season 9 with new host, Maya Jama.
Love Island is back on our screens in 2023 and the contestants are settling into the villa in South Africa for the show's winter series.
This is the first year we are set to be treated to two series of the dating show on ITV2; with the winter series which started on January 16, and a summer series this June.
Maya Jama has also made her Love Island debut as the brand-new host, taking over Laura Whitmore's hosting duties after she quit.
When Is The Winter Love Island 2023 Final?
Why Isn't Love Island On TV On Saturdays?
The 2023 contestants include TikTok famous 'Farmer Will', body double to the stars Olivia Hawkins and makeup artist Lana Jenkins.
So, who are the winter Love Island 2023 contestants? Here's the complete line-up for series nine...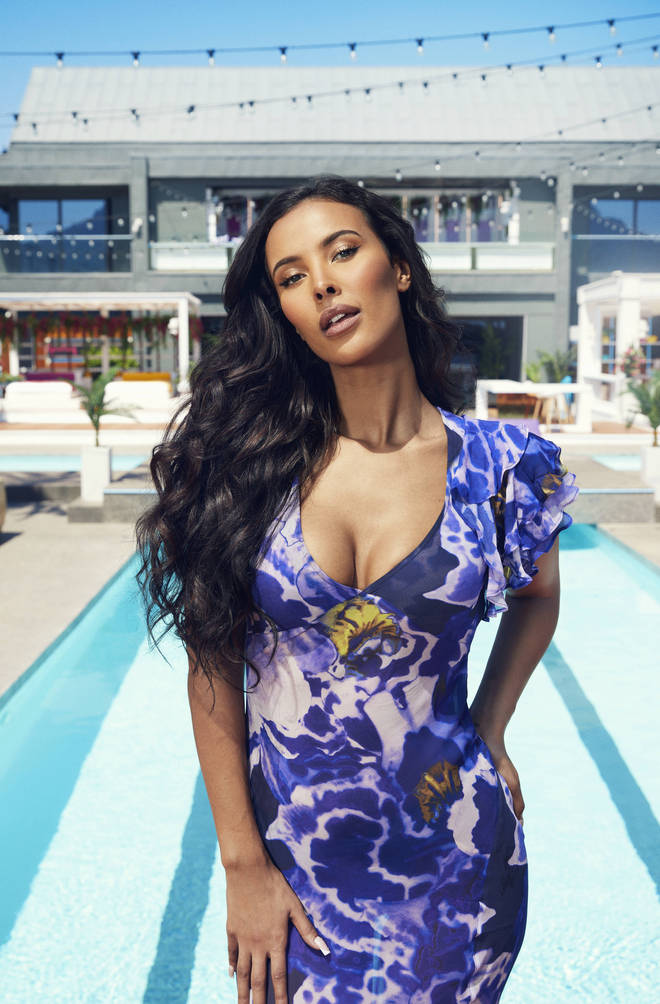 Casey O'Gorman
Instagram handle: @caseyogorman
Age: 26
Job: Recruitment Consultant
From: Tring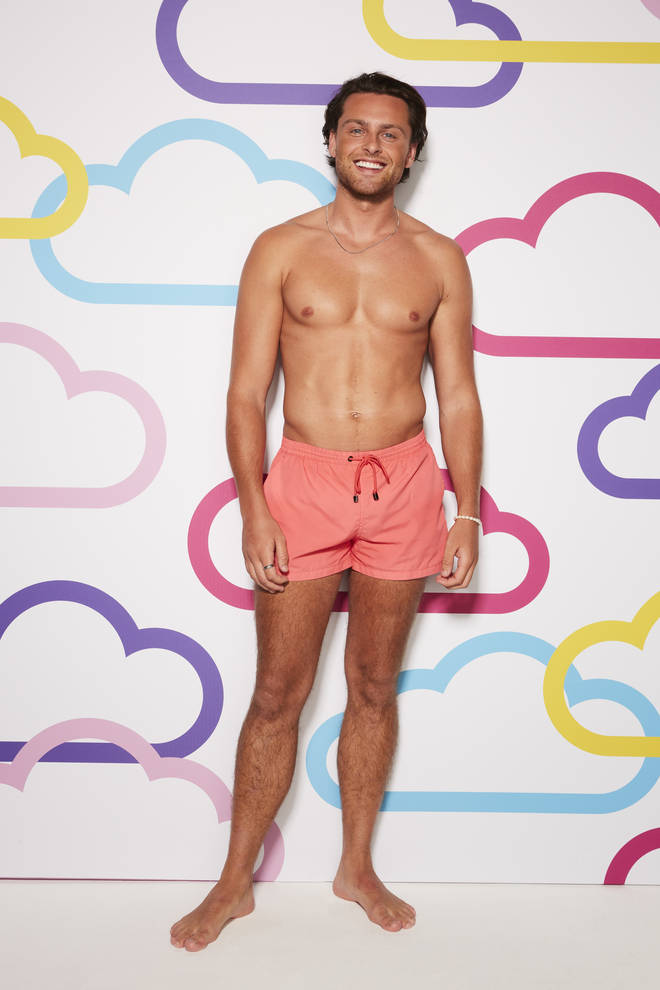 Casey is hoping to find a girlfriend to settle down with on Love Island, revealing he wants to be 'married with kids by the time I'm 30'.
His last relationship was a year ago and after 'lots of fun' Casey said he's ready to 'find something real.'
Casey describes himself as 'very cheeky, naughty, outgoing, ambitious'.
Jordan Odofin
Instagram handle: @snapsofjords
Age: 28
Job: Senior HR Advisor
From: London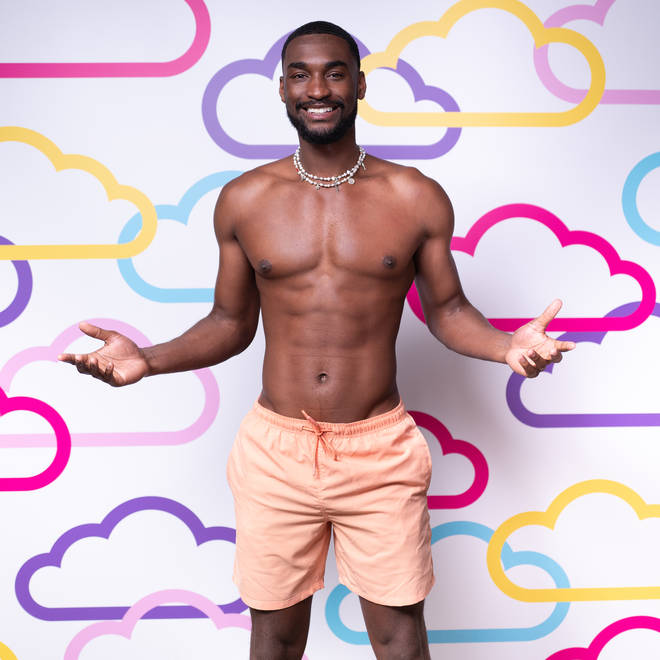 Jordan entered Love Island series nine as a bombshell, saying in his pre-villa chat he's been 'busy and focused' on his career but feels now is the time he can settle down.
He promises to bring his 'London swagger' and hopes that his 6'5 height will impress the ladies.
The HR adviser said needs 'a girl that can put me in my place, therefore I've got my eye on all the strong women in the Villa!'
Samie Elishi
Instagram handle: @samieelishi
Age: 22
Job: Senior Estate Agent Coordinator
From: London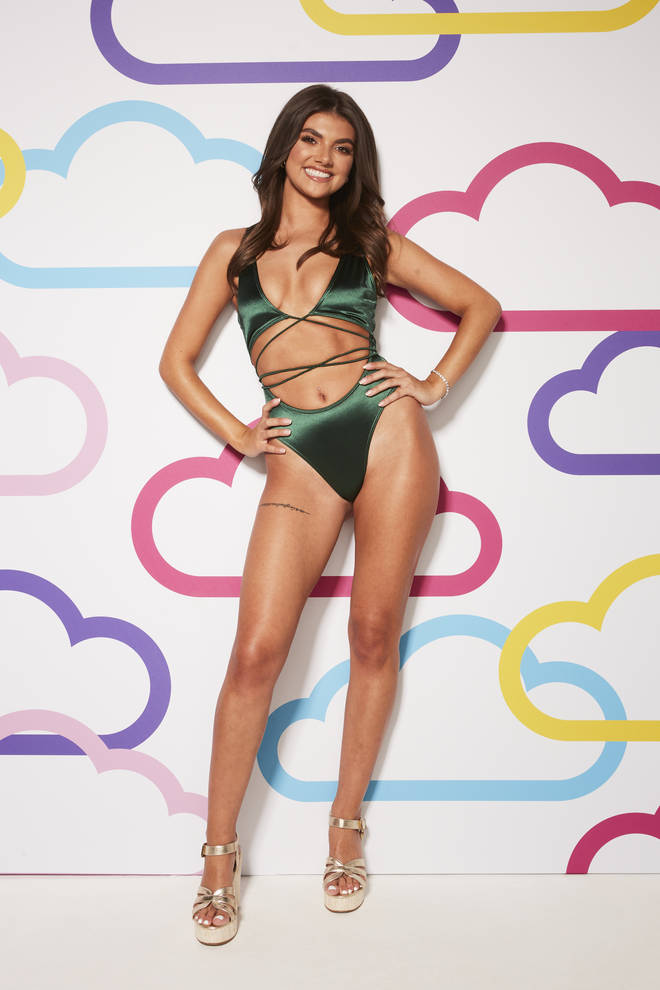 Samie Elishi strutted into the show on January 29th to shake up the dynamic of the villa, and she caught everyone's attention in the process!
Her surprise arrival was announced with one of those famous text alerts, it read: "Boys, grab a drink and head to the sundeck to meet Samie #HappyHour #GetOnJob."
The girls saw Samie make her way to the fire pit to say hello to the boys and it's safe to say that tensions in the villa were building – will Samie turn heads, only time will tell...
Ellie Spence
Instagram handle: @elliespennie
Age: 25
Job: Business Development Executive at a law firm
From: Norwich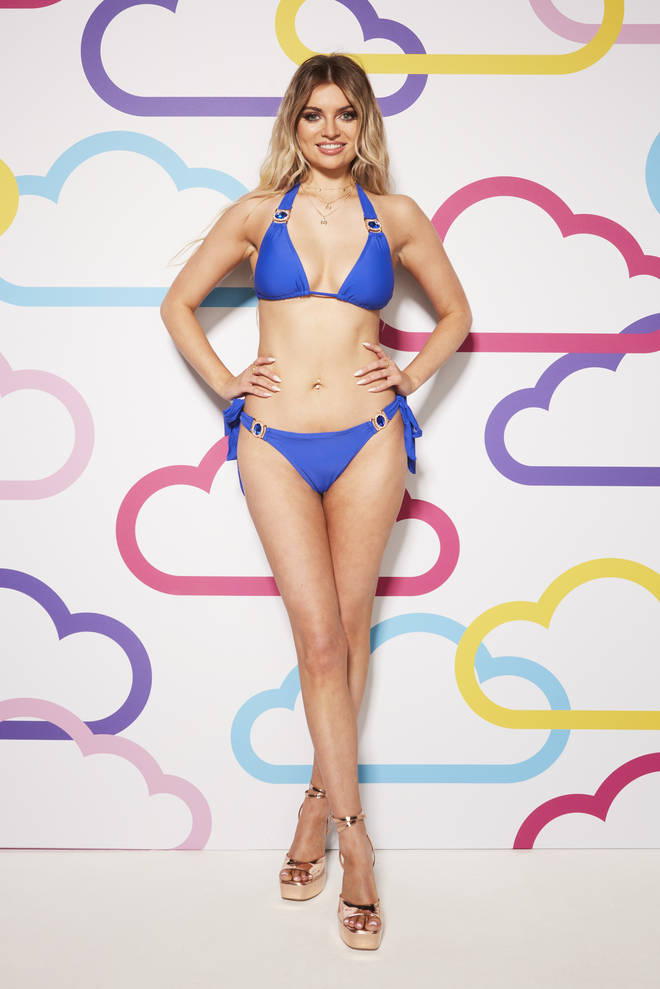 Bombshell Ellie has headed into the Love Island villa and is set to ruffle some feathers.
The 25-year-old was due to be an OG bombshell after the public was tasked with voting between Ellie and current contestant Tom Clare as the first bombshell to appear in the series - and the public went with Tom.
Now, Ellie finally has her chance as a singleton in the South African villa and won't be holding back, revealing: "I'll bring drama, fun and a bit of unpredictability."
Spencer Wilks
Instagram handle: @spennywilks
Age: 24
Job: E-Commerce Business Owner
From: Bournemouth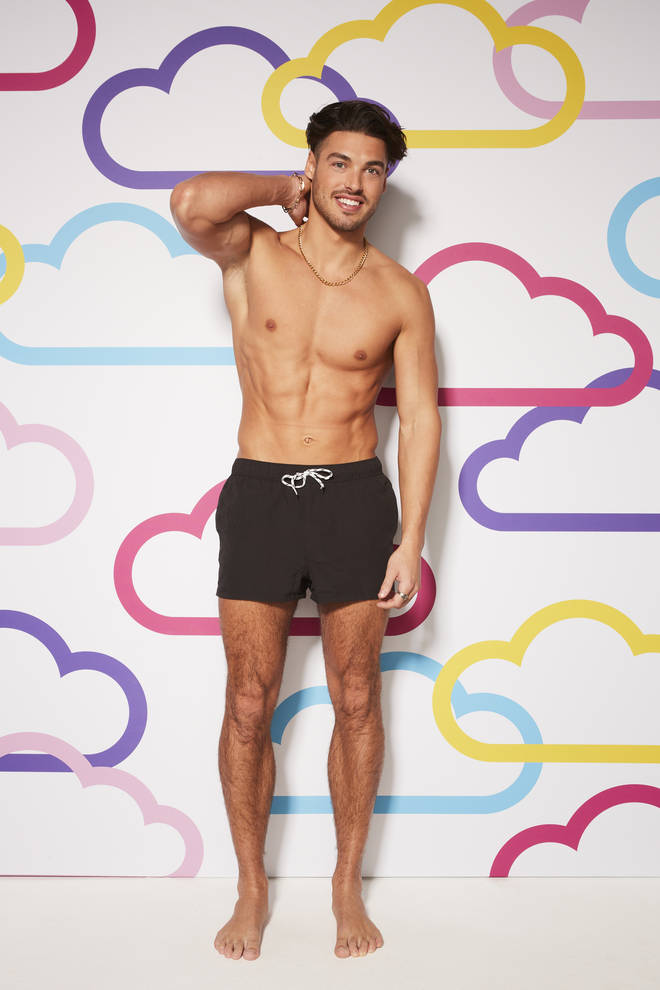 Bombshell Spencer Wilks is hopeful to find love in the villa, admitting this is the first time in his life he's been single.
He said he's hoping Love Island will 'push him out of his comfort zone', adding that he's 'husband material'.
Aaron Waters
Instagram handle: @aaronmwaters
Age: 25
Job: Model and Content Creator
From: Melbourne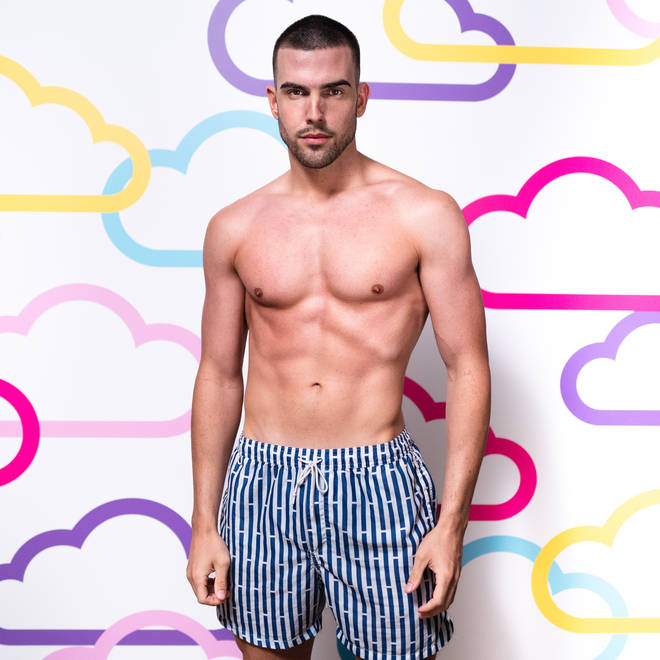 Aaron appeared on Love Island Australia in 2021 where he found love, and even reached the final, but things didn't last in the outside world.
He's giving Love Island UK a go because he feels it's 'the perfect opportunity to finally meet someone.'
The reality star also said this time round he'll be more open-minded and plans to give 'everyone a chance.'
Jessie Wynter
Instagram handle: @jessiereneewynter
Age: 26
Job: Personal Trainer and Influencer
From: Tasmania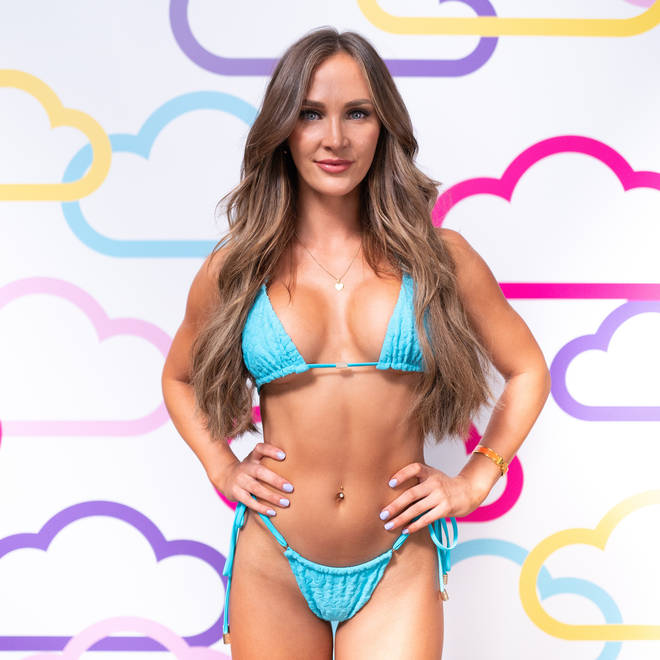 Diehard Love Island fans will know Jessie from series two of the Australian version of the show.
She's trying her luck in the UK series as she's 'lonely' after having been single for quite some time.
Jessie found love with Todd in Love Island Australia in 2019 but felt they weren't 'on the same page' when they left the villa together.
By entering the UK version Jessie said she'll bring 'good vibes' as she searches for romance once more.
Zara Deniz Lackenby-Brown
Instagram handle: @itszaradeniz
Age: 25
Job: Model and property developer
From: London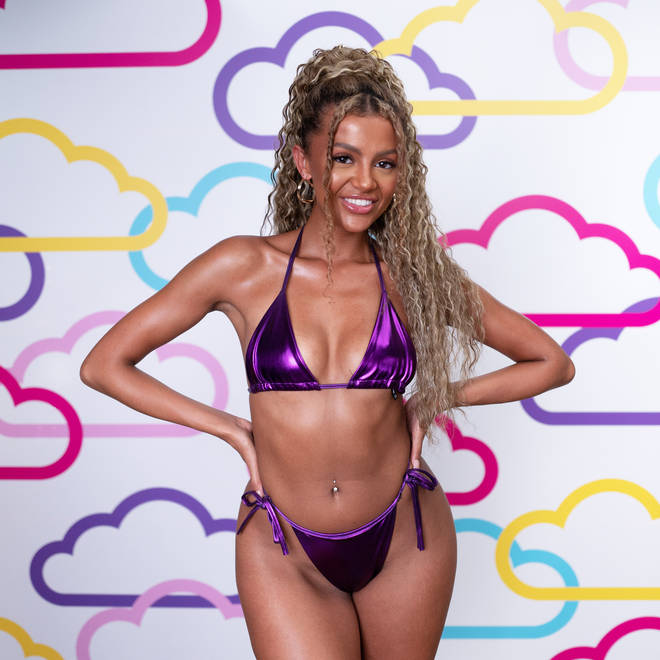 Zara described her love life as 'shambolic', revealing her reasons for heading into Love Island as: "It would be nice to date in a different environment as whatever I'm doing at the minute isn't working."
The 25-year-old is a model and fully trained dancer who's worked with the likes of Aitch, Headie One and Tion Wayne.
Unfortunately she was dumped after just a few weeks in the Love Island villa.
David Salako
Instagram handle: @davidsxalako
Age: 24
Job: Money Adviser
From: Essex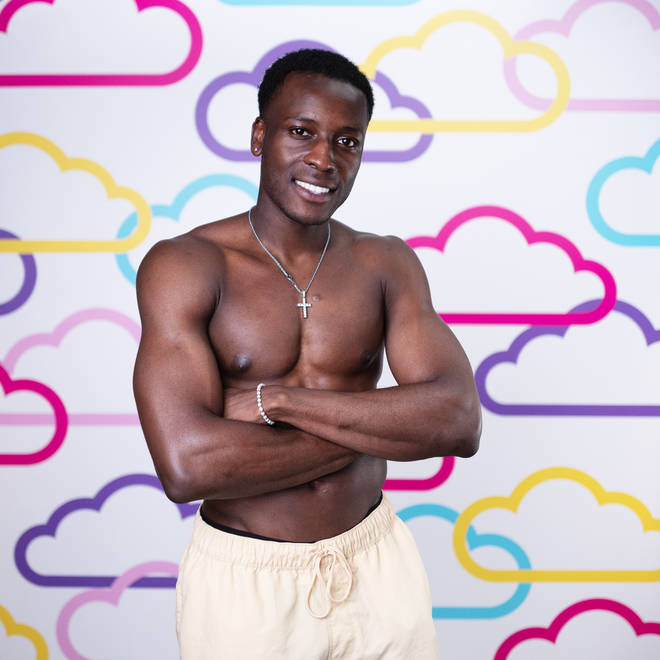 David was dumped just a few days after arriving on Love Island after he was left single at the first re-coupling.
Before heading in, he said he was looking for a partner who's a 'joker, very ambitious and a good person to be around'.
Let's hope he has better luck on the outside world!
Tom Clare
Instagram handle: @tomclare__
Age: 23
Job: Semi-pro footballer
From: Barnsley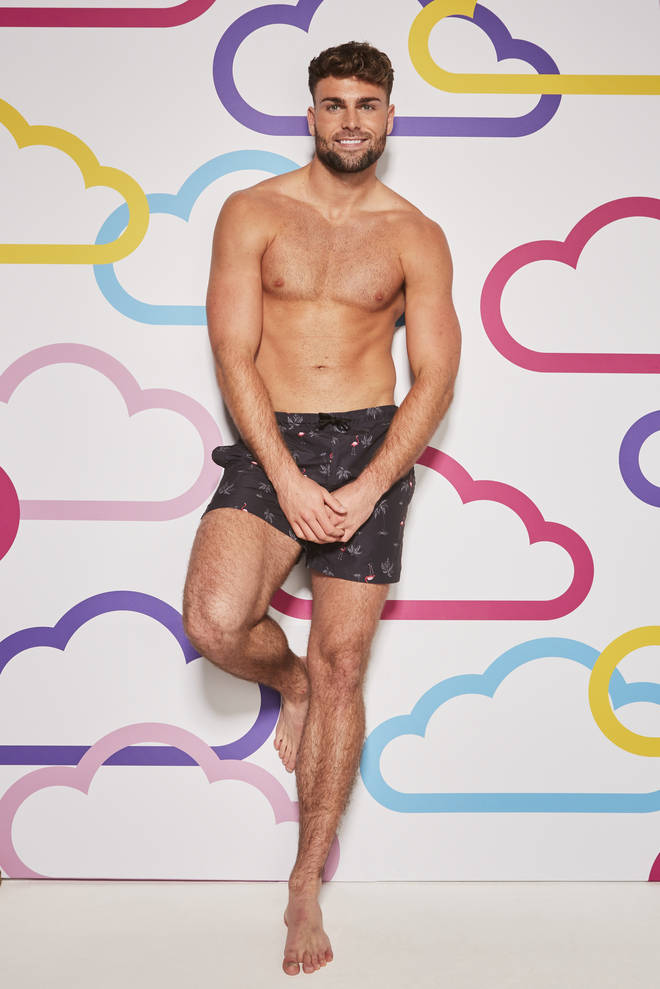 Tom entered Love Island as a bombshell after viewers voted for him to be the first surprise arrival.
Asked about why he signed up to the show, Tom said: "I want to meet someone. It's good going out and having a laugh but I miss sharing stuff. Life's too short. These opportunities don't come around often.
"I'm a good laugh, a good vibe. I'm not snakey, I don't like that kind of stuff. If I've got an issue with someone I'll speak to them. "
Haris Namani
Instagram handle: @haris_namanii
Age: 21
Job: TV salesman
From: Doncaster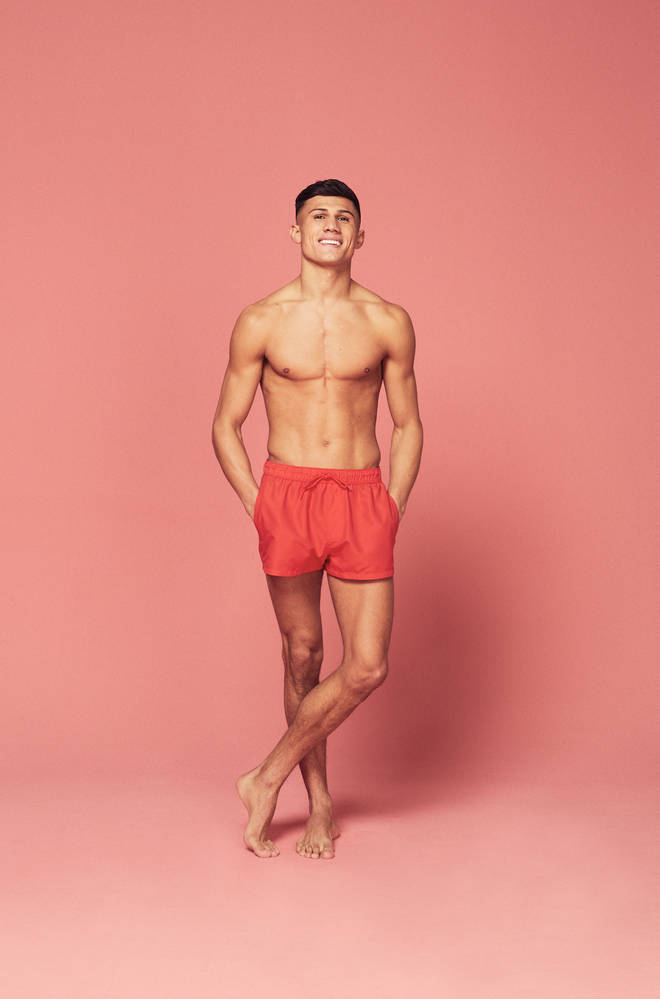 When talking about heading to the famous villa in the pursiot of romance, Haris said: "I've never found love. I think this is the show that can help me.
"It's the best opportunity for me to find the girl and find the right one. I've obviously not found the right one myself," he explained before he jetted off to South Africa.
However, Haris was dumped from the island in a double-elimination with Anna-May after reaching the bottom six via public vote.
Aussie bombshells Jessie and Aaron then voted for Haris and Anna-May to leave the villa.
Olivia Hawkins
Instagram handle: @livhawkinss
Age: 27
Job: Ring girl and actress
From: Brighton
Olivia revealed that she has never been in a serious relationship before, and she think she can find the one on Love Island! She revealed: "I feel like now I'm really ready to settle down and hopefully find the love of my life."
The self-professed "confident, bubble" Islander thinks she'll bring "fun, vibes" and "maybe a little bit of drama" to the villa – interesting!
Love Island Star Olivia Hawkins' Unexpected Link To Michelle Keegan And Emma Watson
Shaq Muhammad
Instagram handle: @shq24s_
Age: 24
Job: Airport security officer
From: London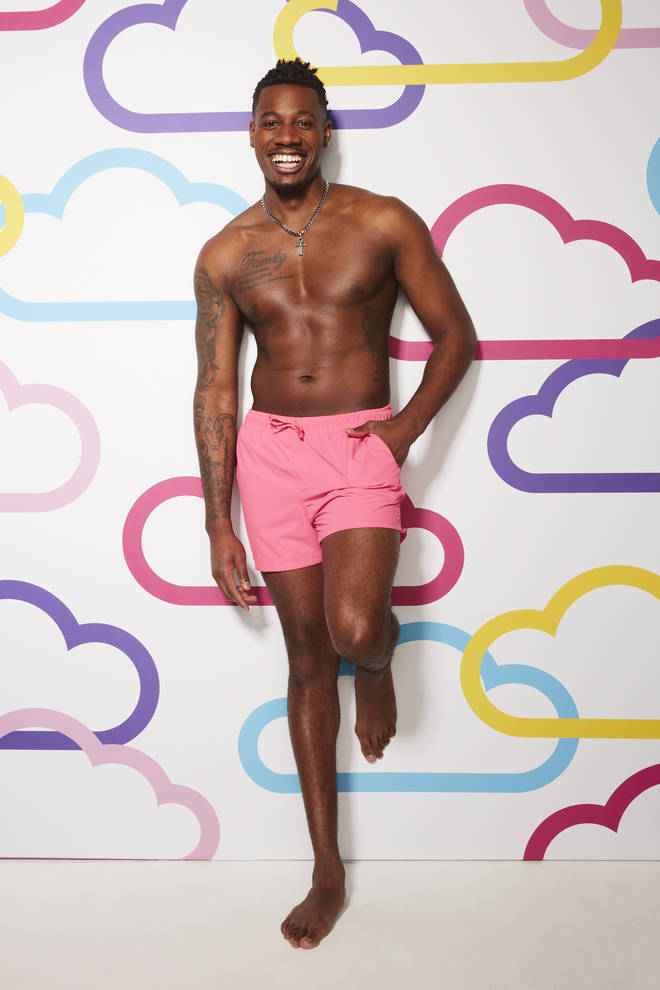 Shaq is heading to Love Island because he 'hasn't had the best luck with previous relationships' and is hoping to come out 'with my future wife'.
He admits he 'wears his heart on his sleeve' and 'falls very hard, very fast'.
The 24-year-old spilled before heading into the villa: "Every time I watch Dear John I cry. That's my favourite film. Any time I'm with someone and they say, 'Let's watch a romantic film', I'm like, 'How about Dear John, how does that sound?'"
Tanyel Revan
Instagram handle: @tanyelrevan
Age: 26
Job: Hair stylist
From: North London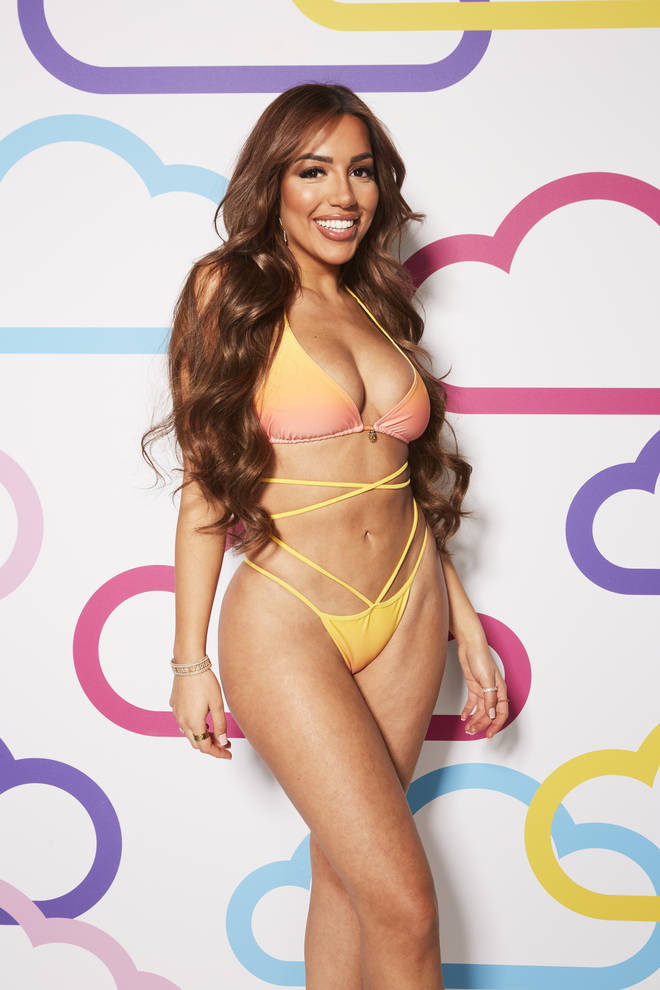 Tanyel is a hair stylist from North London looking for love. Before heading into the villa she said she'll bring her 'energy and confidence' to the island and described herself as 'funny, loud and charismatic.'
When asked about who her celebrity crush is she said: "Channing Tatum is handsome but not too pretty. He's manly and he can dance. If a man can dance I'm in love with him straight away."
Will Young
Instagram handle: @farmer_will_
TikTok: farmerwill_
Age: 23
Job: Farmer
From: Buckinghamshire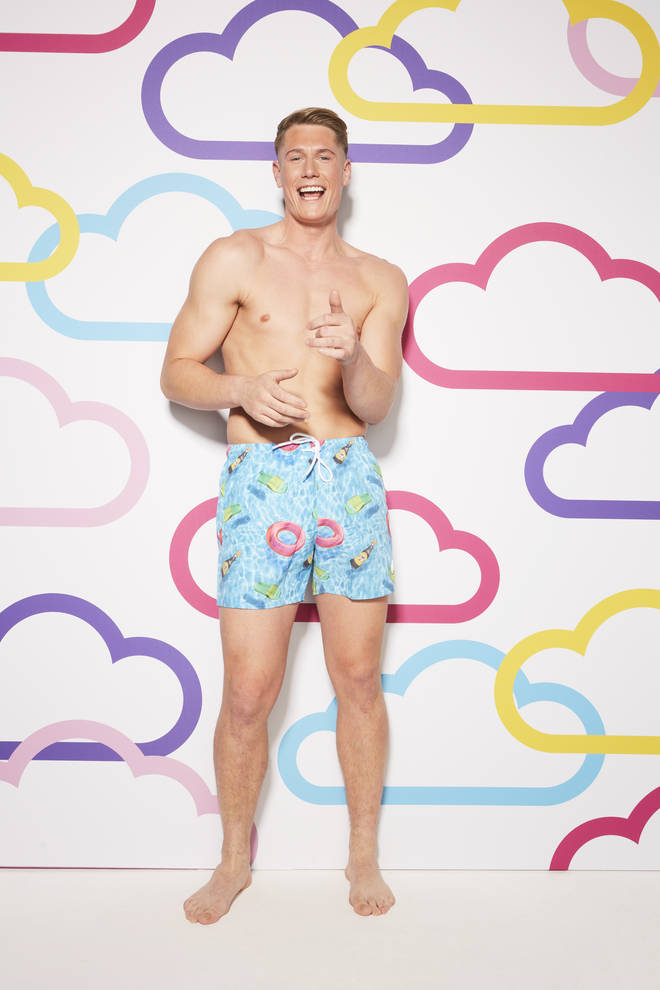 Will, aka 'Farmer Will' from TikTok, is heading into the Love Island villa in South Africa!
The 23-year-old is ditching the cold countryside for some much-needed sunshine and the chance to find romance.
He said before heading to the villa: "Love Island will give me time away from the farm to solely go out and find love. I think I'm at the time of my life where I'm mature enough to go and find a wife."
Anna-May Robey - dumped
Instagram handle: @annamayrobey
Age: 20
Job: Payroll administrator
From: Swansea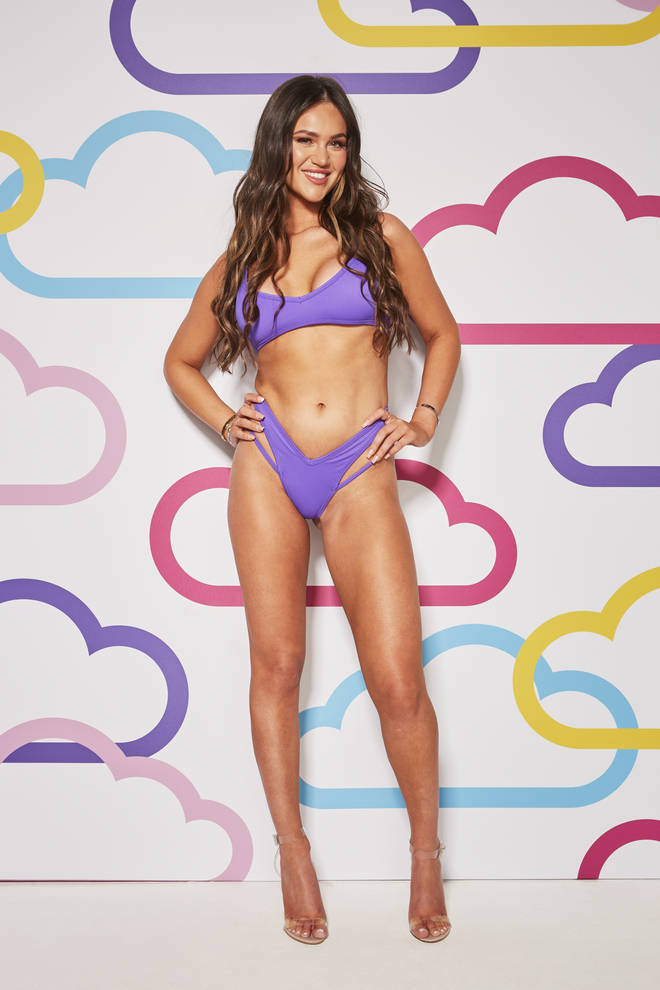 Anna-May said she headed into the villa to find 'someone who makes me laugh', revealing her mum was 'bugging' her to find a boyfriend.
However, Anna-May was dumped from the island in a double-elimination alongside Haris after reaching the bottom six in a public vote.
Aussie bombshells Jessie and Aaron then voted for Haris and Anna-May to leave the villa.
Ron Hall
Instagram handle: @ronhall__
Age: 25
Job: Financial advisor
From: Essex
Ron is heading into the villa with the intention to 'have good times and make memories'.
The financial advisor is blind in one eye after a football injury aged 8. He explained before going into the villa: "I went in for a header and got kicked in the face. I've got two different coloured eyes, one blue and one green.
"It's added to my character, there are so many people that are worse off than me. And if anything, losing something like that makes you realise that. It's not hindered me in any shape or form. It's a good conversation starter I must admit."
Lana Jenkins
Instagram handle: @lanajenkinss
Age: 25
Job: Makeup artist
From: Luton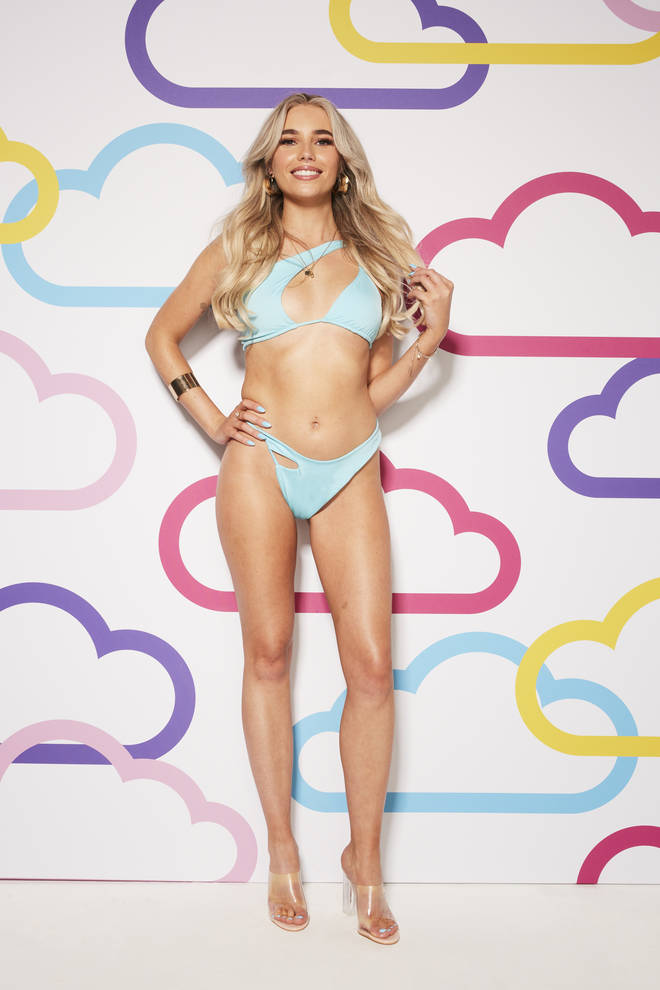 Lana was the third Love Islander to be confirmed for series 9. The 25-year-old admits she 'falls in love quickly' and would happily tell someone she loves them after a week of dating.
As a makeup artist she's worked with 'lots of celebrities' and worked as an extra on TV series Benidorm when she was just 6 years old while her family lived in Spain.
Kai Fagan
Instagram handle: @kaifagan_
Age: 24
Job: Teacher
From: Manchester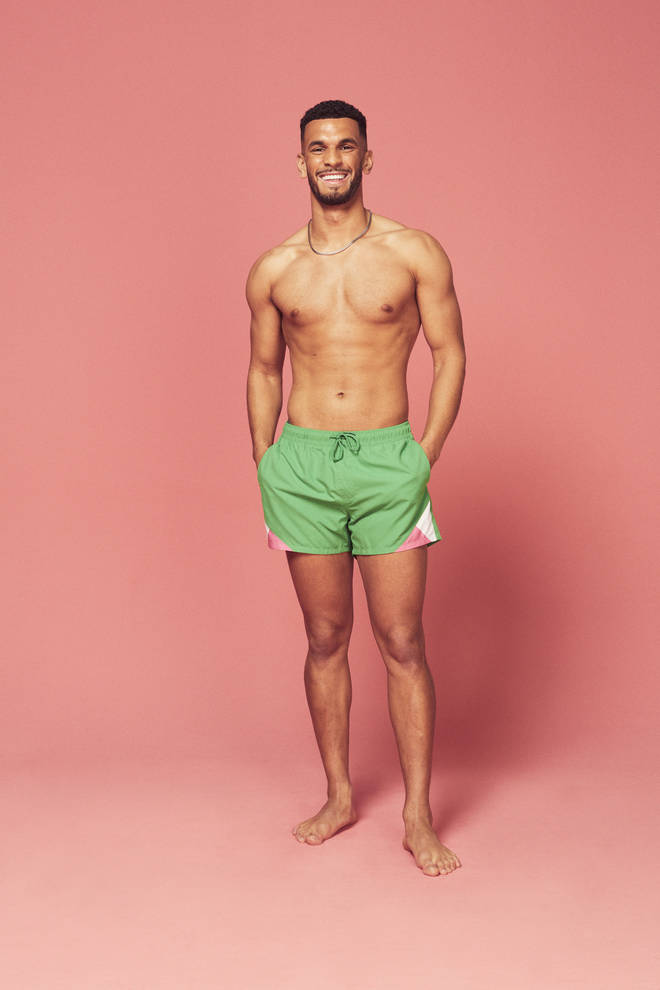 Kai is a science and PE teacher from Manchester heading into Love Island because he's 'looking for the right girl'.
When asked to share something not many people know about him, Kai said he's a Jamaican citizen. The 24-year-old also plays semi-professional rugby for Burnage RFC.
Tanya Manhenga
Instagram handle: @talkswithtt_
Age: 23
Job: Student (biomedical science) and influencer
From: Liverpool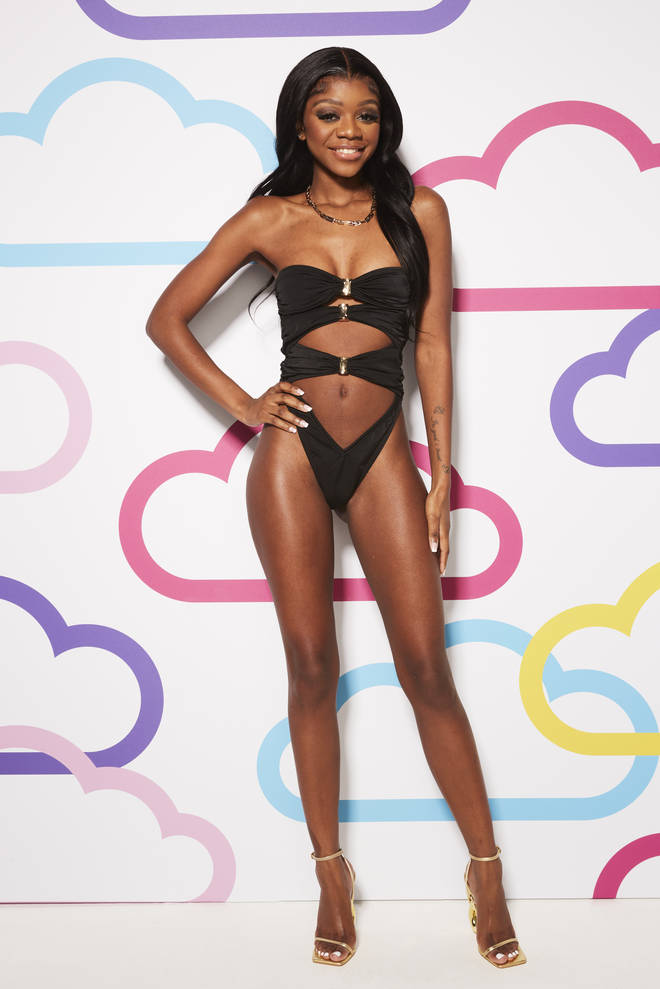 Tanya Manhenga is a 22-year-old biomedical student and model from Liverpool and was the first confirmed contestant to be heading on Love Island 2023.
Tanya will join the new South African villa this month, having already built an impressive 14,000 followers on Instagram.
She has also already worked with huge brands including boohoo, Simmi shoes and Ego footwear.
Love Island said on Instagram when they unveiled the model as this year's first singleton: "Biomedical science student Tanya is bringing brains, beauty and big vibes to the villa."
> Here Are All The Ways You Can Listen To Capital