Love Island Ron Hall: Age, Where He's From And How He Went Blind
9 March 2023, 17:15 | Updated: 9 March 2023, 17:16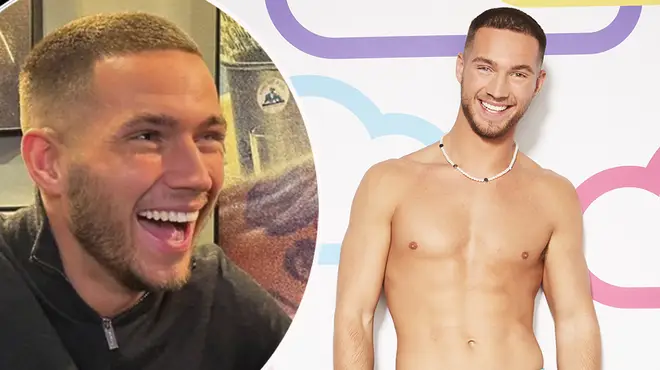 Ron Hall is one of the OGs of the Love Island cast of 2023 in South Africa but what do we need to know about him? Job, football injury and Instagram revealed.
Love Island 2023 introduced us to Ron Hall, who has been living in the South Africa villa alongside Lana Jenkins, Olivia Hawkins, Tanyel Revan and more this year and he's already thinking about settling down and having children.
Ahead of joining the glamorous cast for 2023, Ron said his genuine personality is what will set him apart from the rest as he said: "I'm the most genuine person you'll meet. I'm genuine, caring and I'm a nice person - which you don't find these days."
Who Has Left Love Island? All The Dumped 2023 Contestants So Far
So who is Love Island contestant Ron Hall? How old is he? And how did he go blind in one eye? Here's all the details you should know.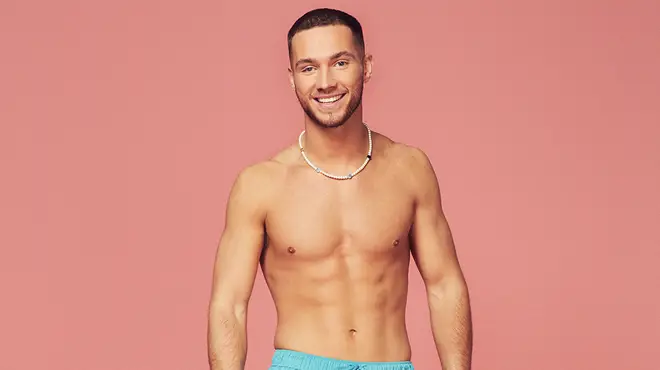 Who is Love Island's Ron Hall?
Age: 25
From: Essex
Job: Financial advisor
Instagram: @ronhall__
Ron has blamed his career for the reason behind his single status before Love Island but believes he is now "emotionally ready" to find someone special.
Love Island's Ron Hall is blind in one eye
Following a football accident when he was younger, Ron has completely lost sight in one of his eyes.
He revealed: "On meeting me, you'd never know I am blind in one eye. It was the result of a football injury when I was 8; I went in for a header and got kicked in the face.
"It's added to my character, there are so many people that are worse off than me. And if anything, losing something like that makes you realise that. It's not hindered me in any shape or form. It's a good conversation starter I must admit."
Also, another fun fact, Ron has one green eye and one blue.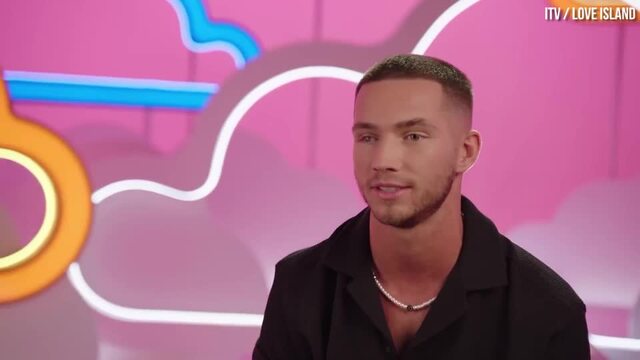 Ron set to enter Love Island 2023
Ron Hall has a patchy 'ick'
Despite admitting he can fall in love pretty quick, he's also revealed there's one thing that is a complete turn off for him - patchy fake tan. Best make sure the girls are experts this year!
Ron Hall has some interesting dream dinner guests
We've all dreamed of the perfect dinner guests and for Ron that involves his celebrity crush and idol.
Asked about his dream companions, Ron said: "Madison Beer would be one of them; Floyd Mayweather - hopefully he'd front the bill - and someone like Morgan Freeman. I love all of his films."
Ron Hall's Love Island crush
Want a little more insight into the kind of girl Ron was after before heading into the villa? Well, in an exclusive interview with Capital FM, he told us there's a former Love Island star who is just his type.
He told us: "I tell you what, I think she's so good looking and she was fiery and that was Georgia Steele. She's a really, really attractive girl and she had a bit about her and also she's had a bit of drama which would just absolutely crease me."
Ron quickly grew close to Lana Jenkins in the villa and now fans are rooting for them to win the show.
> Here Are All The Ways You Can Listen To Capital