What Happened On Love Island Last Night? Season 5, Episode 1 Recap
4 June 2019, 11:52 | Updated: 4 June 2019, 12:16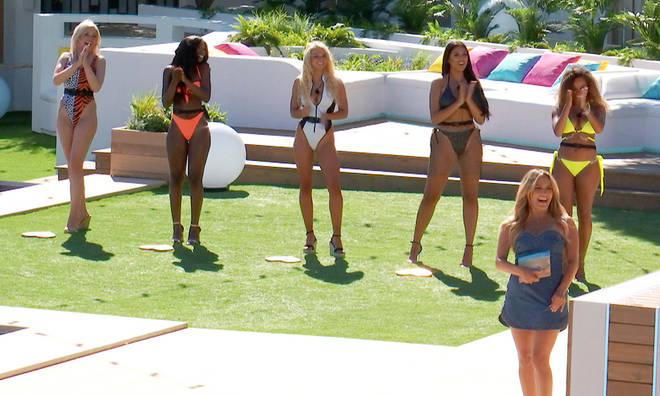 Love Island is here! If you missed the first episode or simply didn't understand what was going on, we've got your recap here.
It's been 84 years (we joke) since we last got our Love Island fix, so it's safe to say we are here. for. it.
Love Island's Anton Reveals His Mum Shaves His BUM - And The Internet Cannot Deal With It
Returning to our screens is the beautiful Caroline Flack, and we'll also hear an abundance of witty one-liners from our favourite Scottish narrator, Iain Stirling.
But, appearing on our tellies for the very first time is this year's sexy new line-up.
So, if like us, you cannot get enough of the hit ITV2 show or you simply need the last episode explaining – here's what happened when episode one kicked off on Monday 3rd June.
The Love Islanders enter
The girls – Lucie Donlan, Amber Gill, Amy Hart, Anna Vakili and Yewande Biala – were the first to arrive in the villa and the girls quickly became acquainted, with Amy, 26, revealing to Amber she's never had a boyfriend.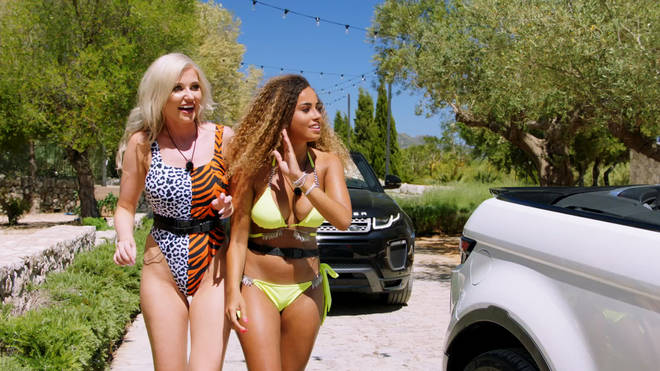 Lucie tries to introduce her own catchphrases
Lucie then tried to introduce her own catchphrase "bev", explaining: "In the villa, you're probably going to hear some new and weird words. A bev is a hot guy, if he's your boyfriend he's your bev, but if he's not your boyfriend, he's a bev."
The moment of course went viral on Twitter with the classic Regina George meme saying: "Stop trying to make fetch happen."
Caroline Flack descends on the Love Island villa
Caroline Flack then arrived (in a killer denim dress) to get the ball rolling, bringing out Anton Danyluk as the first male contestant. After admitting he has a "wandering eye" when it comes to women, he chose to couple up with Amy. Meanwhile, Amber was put off by Anton after noticing he shaves his legs.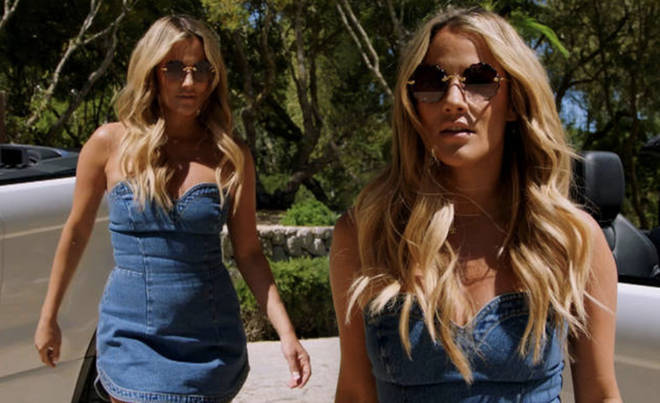 The first awkward moment
The first awkward moment of the series was when Sherif Lanre arrived – the chef/rugby player failed to impress the ladies within his first few minutes and nobody stepped forward for him. After each of the girls blamed his garish yellow shirt for deterring them, Sherif was given the chance to pick a girl of his choice and he coupled up with Amber.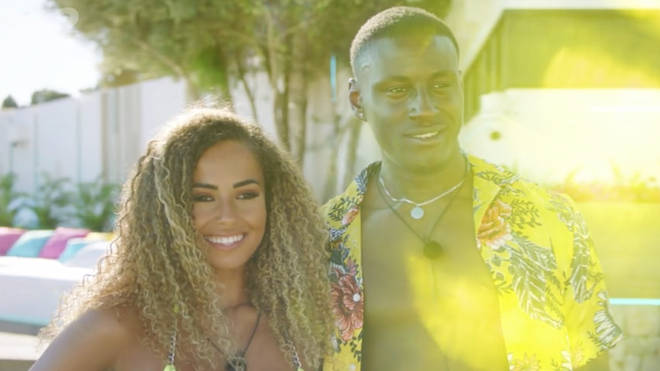 Fireman Michael enters the villa
Fireman Michael – who has a degree in biomedical sciences – was the next Islander to enter the villa, and he seemed genuinely happy Lucie stepped forward for him.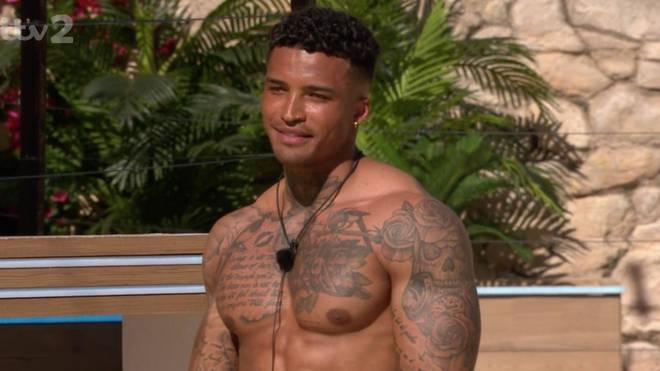 Fireman Michael gets benched
Joe Garratt was the next guy to enter, and he quickly caught the eyes of both Yewande and Lucie who both stepped forward. He then picked Lucie to couple up with, meaning Michael was savagely benched.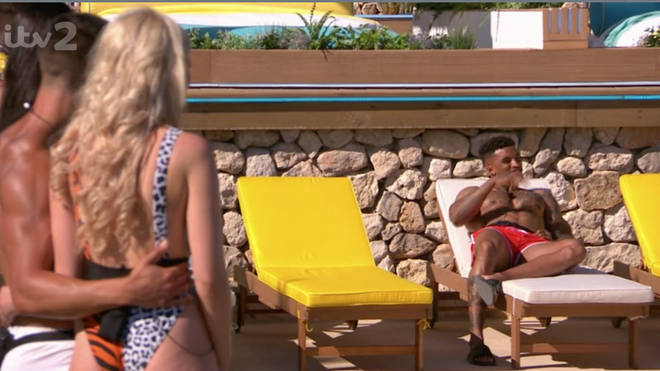 Welsh aircraft engineer Callum proves he's a gent
The last contestant to arrive was Welshman Callum MacLeod and Amber stepped forward straight away despite already being coupled up with Sherif, after loving how he greeted host Caroline with a kiss on the cheek. Callum picked Amber in return, meaning Sherif was also benched.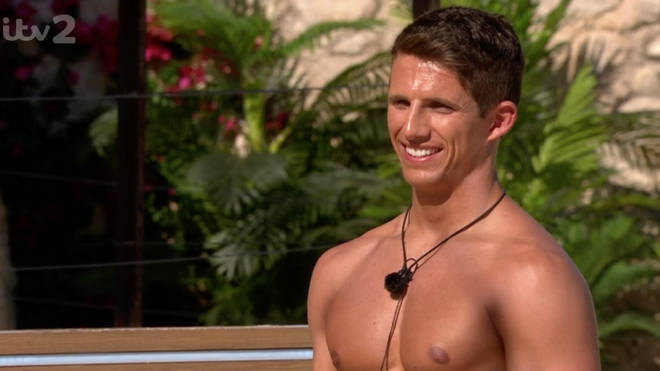 Anna doesn't fancy anyone
Meanwhile, Anna was holding off on stepping forward for every male contestant, leading Caroline to remind her of the purpose of Love Island.
Sherif and Michael pick their partners
Sherif then had to pick a partner to couple up with and he chose Anna, leaving Michael and Yewande to pair up by default.
The couples settle in but a curveball awaits
Before she exited the villa Caroline Flack made sure to remind the couples "the path to true love is never that simple, there may be a few surprises around the corner".
After the five couples were left to get to know each other, the 2019 cast were given the chance to get to know each other and Yewande later told Michael she thinks he's "a f**kboy".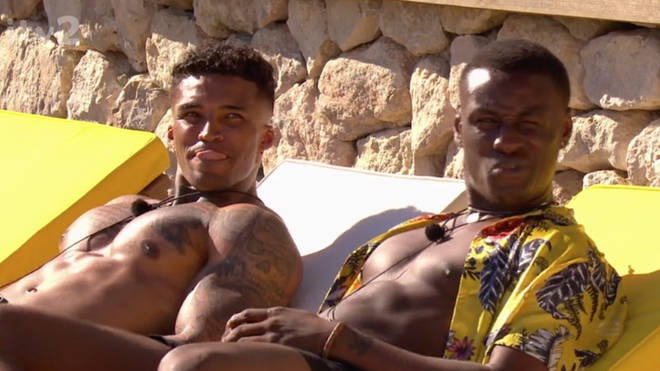 Lucie seriously needs to stop plugging her own catchphrases
Lucie continued to try plugging her own catchphrases, telling Amy her choice of sexy nightwear was "bev"
Anna takes a liking to her Instagram fan
Anna found she had an Instagram stalker in the villa. Sherif revealed he followed Anna on Instagram for a year and Anna was left a little taken aback by the revelation.
Michael and Yewande bond over their brains
Yewande and Michael may have not have been each other's first choice but they soon bonded over their education. Yewande told the firefighter she's a scientist, to which he responded: "That's quite interesting because I did biomedical science at uni."
Anton starts grafting on Lucie
Moments after he confessed he has "a wandering eye", Anton began grafting on Lucie behind Amy's back but Lucie went straight to Amy to tell her.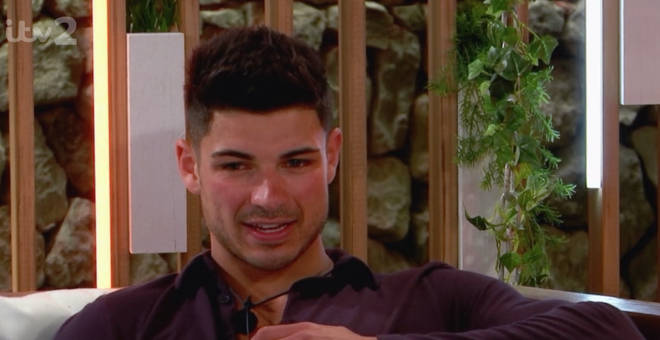 Lucie reveals she had sex in a nightclub
After settling in, the group played a game of 'never have I ever' during which Lucie revealed she's had sex in a nightclub and Anton revealed he's had a threesome.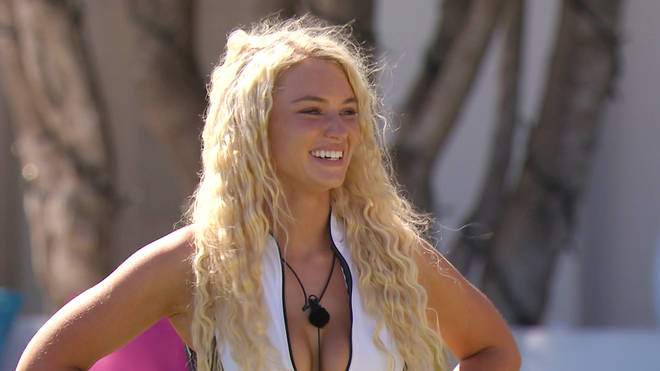 Curtis Pritchard and Tommy Fury enter
Once they'd all got comfortable with one another, producers decided to switch things up a bit and in came Curtis Pritchard and Tommy Fury. The Islanders were then sent a text message warning the late entries will be able to pick a partner of their choice, meaning two boys will be single once again.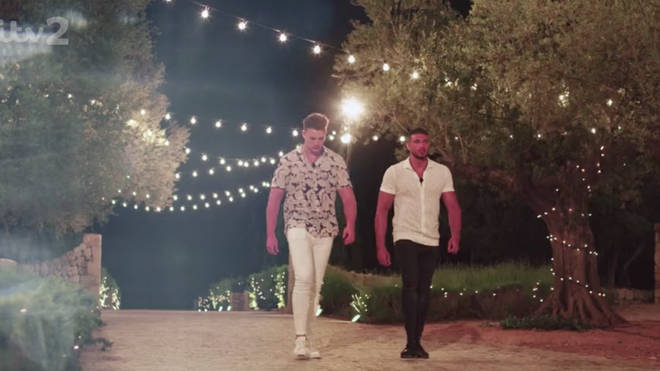 Tune in tomorrow night for another night of Love Island!
> For all the latest Love Island goss, head to our podcast Love Island: The Morning After on the Global Player app.