Love Island's 2022 Line-Up: All The Contestants Including Bombshells
5 August 2022, 15:11 | Updated: 5 August 2022, 15:12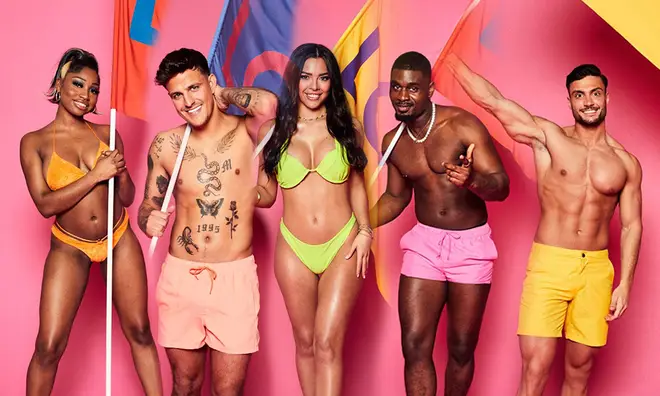 Love Island's series for 2022 quickly became our summer obsession! Here's the full cast of series 8 contestants, including the new arrivals that joined along the way...
Love Island 2022 was a huge success, and the original line-up, along with a few bombshells, made it all the way to the final of the ITV2 dating series.
The latest series, season eight, received the most viewers since 2019, thanks to the drama involving the likes of Ekin-Su Culculoglu, Davide Sanclimenti and Luca Bish.
And the couples formed, such as Andrew Le Page and Tasha Ghouri, faced a number challenges.
How To Download And Listen To The 'Love Island: The Morning After' Podcast
When Is The Love Island Reunion Show On?
Love Island's start date was June 6th and the final came around as quick as expected, with Ekin-Su and Davide taking the crown. As they return to their normal lives, let's look back at 2022's complete Love Island cast...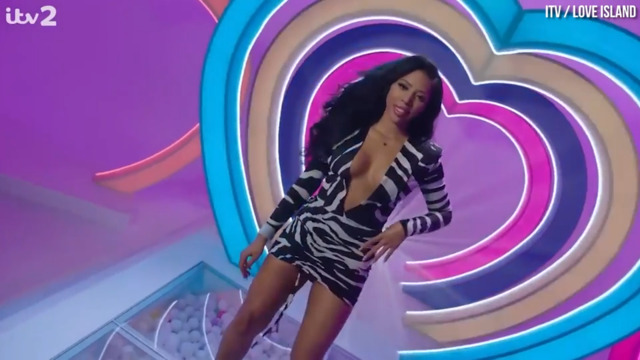 Love Island 2022: Meet the new islanders
Jamie Allen, 27
Jamie arrived into the villa as a bombshell, alongside Lacey, Reece and Nathalia.
He quickly grew close with Danica Taylor, coupling up after just a few days of getting to know each other.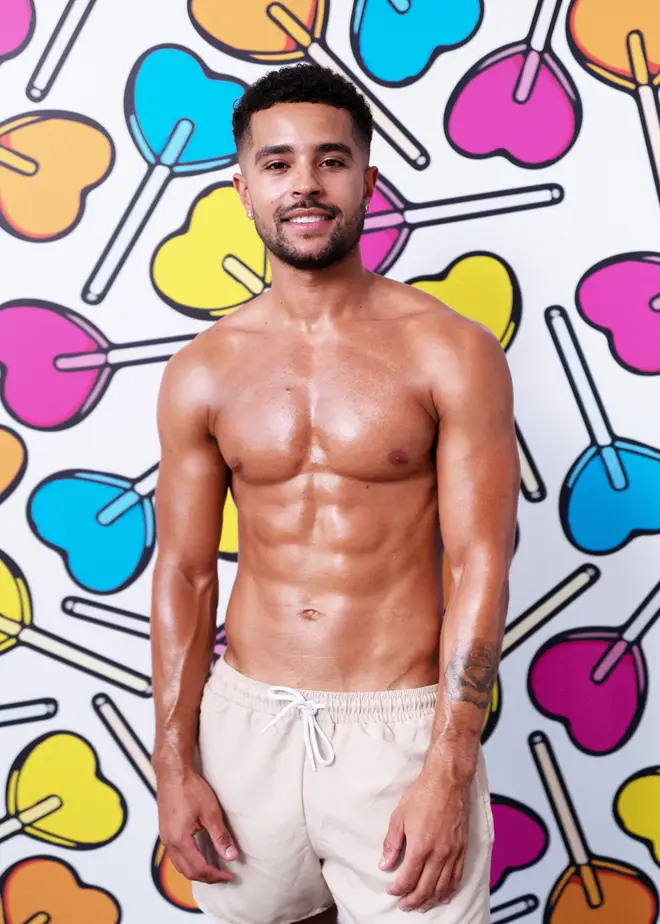 Reece Ford, 23
Reece showed interest in Danica on Love Island after arriving in the penultimate week as a bombshell, but it wasn't meant to be and he was sent home with Nathalia, Deji and Lacey after just a few days of fun in the villa.
He was briefly coupled up with Nathalia after she picked him when he was left single at the re-coupling, but a couple of days later they were dumped from the island.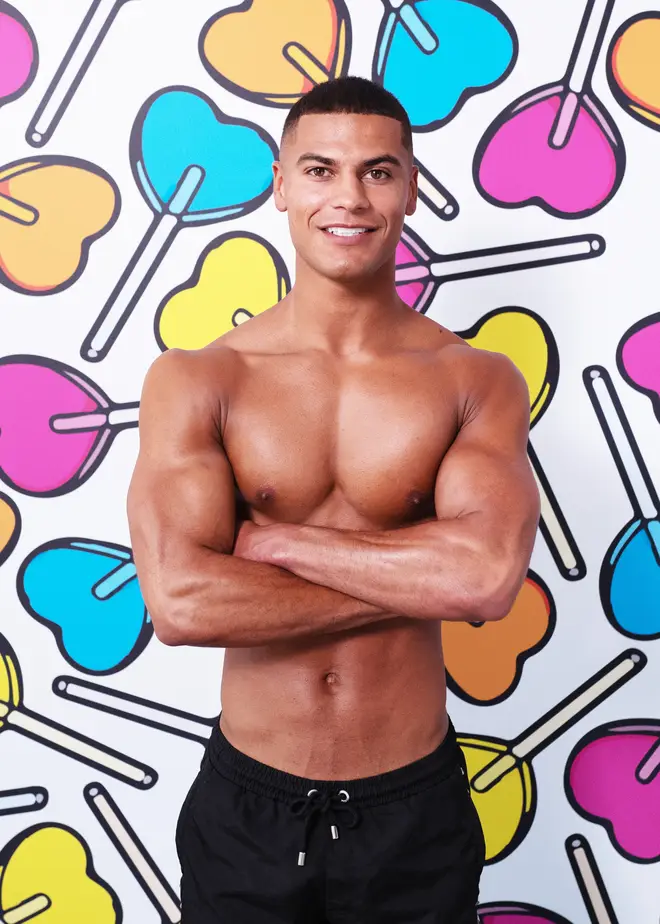 Nathalia Campos, 23
Nathalia was everything fans wanted in a bombshell, stirring things up when she made a beeline for Davide.
However, Davide didn't return the feelings and she was left without romance. Nathalia was sent home after just a few days in the villa.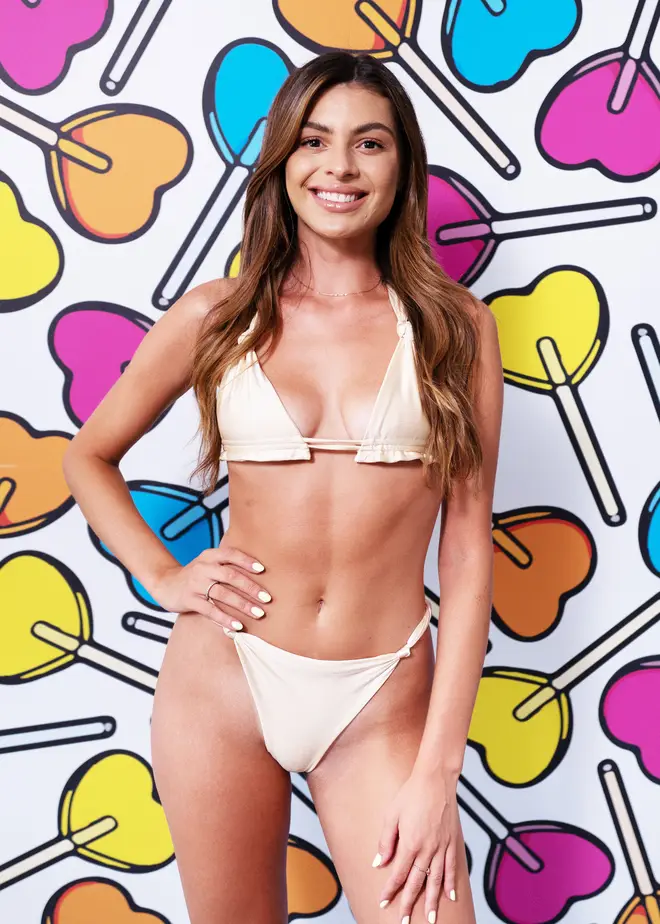 Lacey Edwards, 25
Lacey and Deji quickly hit it off after she arrived as a bombshell with Nathalia, Reece and Jamie but - as is usually the case with new couples – they were among the pairs to receive the fewest votes from the public and were ultimately dumped.
We haven't seen yet whether she and Deji pursued things away from the villa.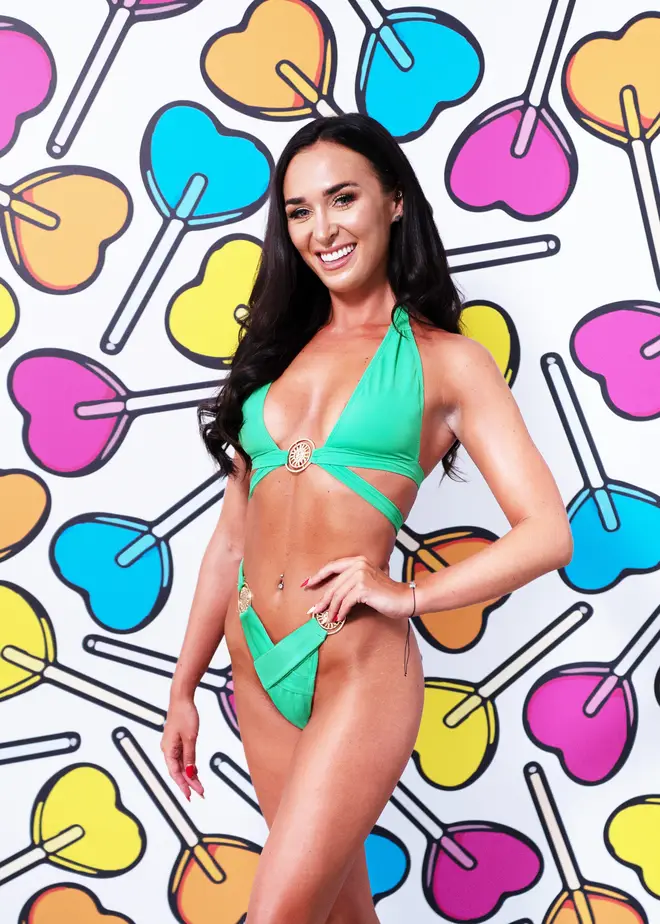 Adam Collard, 26
Adam, a fitness guru, is also known for being a bombshell on Love Island series four, in 2018.
He made a grand return to the show in week six and quickly moved to newly-single Paige.
During his Love Island journey in 2018 he famously coupled up with four islanders within the first half of the series; Kendall Knight, Rosie Williams, Zara McDermott and Darylle Sargeant, who he was eventually dumped with.
However, his second stint in the villa came to a close just one day before the Love Island finale when he and Paige were dumped after being voted least compatible.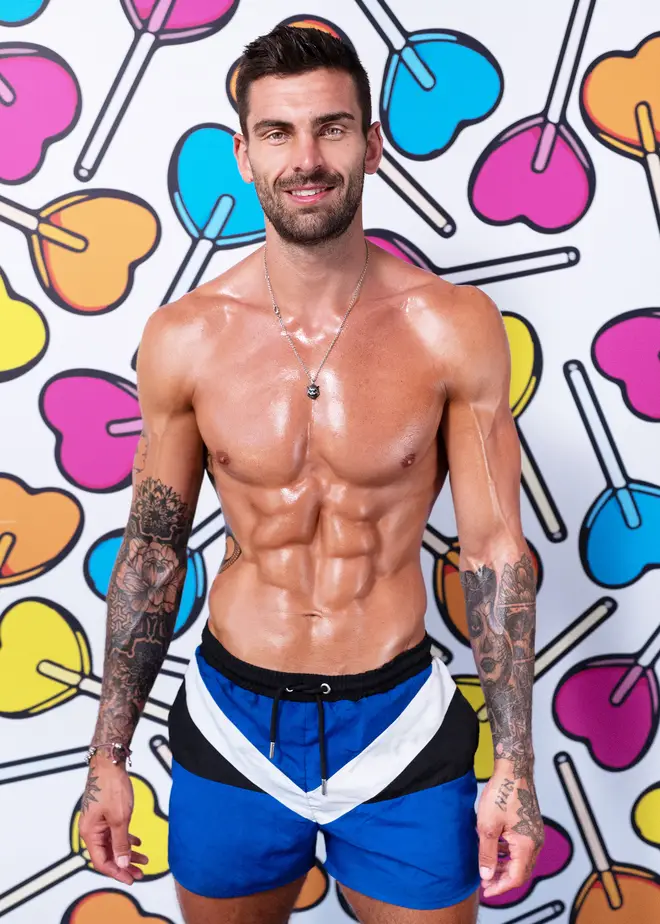 Deji Adeniyi, 25
Deji is an accounts manager from Bedford who applied for the show because he said 'my love life isn't going the right way.'
He joined Love Island as a Casa Amor bombshell, turning Indiyah's head after just a couple of days, however, they cooled things off when she returned to the main villa and she reunited with original love interest Dami.
He was dumped with couple partner Lacey and bombshells Nathalia and Reece the week before the final, after they were among the couples to receive the fewest votes.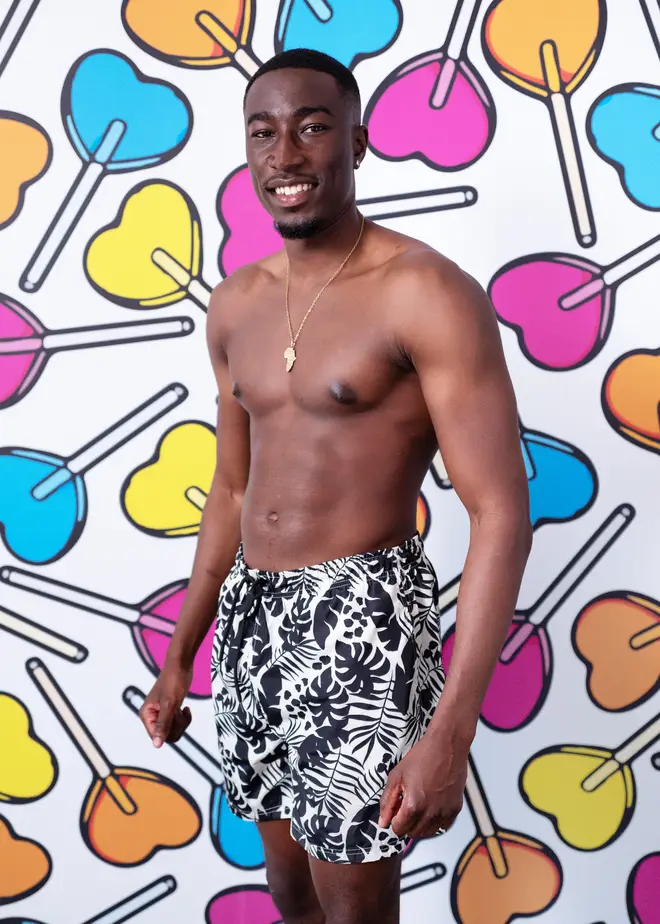 Billy Brown, 23
Billy, a roofing company director from Surrey, entered Love Island as a Casa Amor bombshell, returning to the main villa with Tasha before she reconciled with original partner Andrew.
He had a brief flirt with Gemma, much to the dismay of Luca, but went on to couple up with Danica.
Sadly, Billy was dumped by his fellow islanders after finding himself in the bottom two guys after a public vote. The islanders chose to save Dami instead.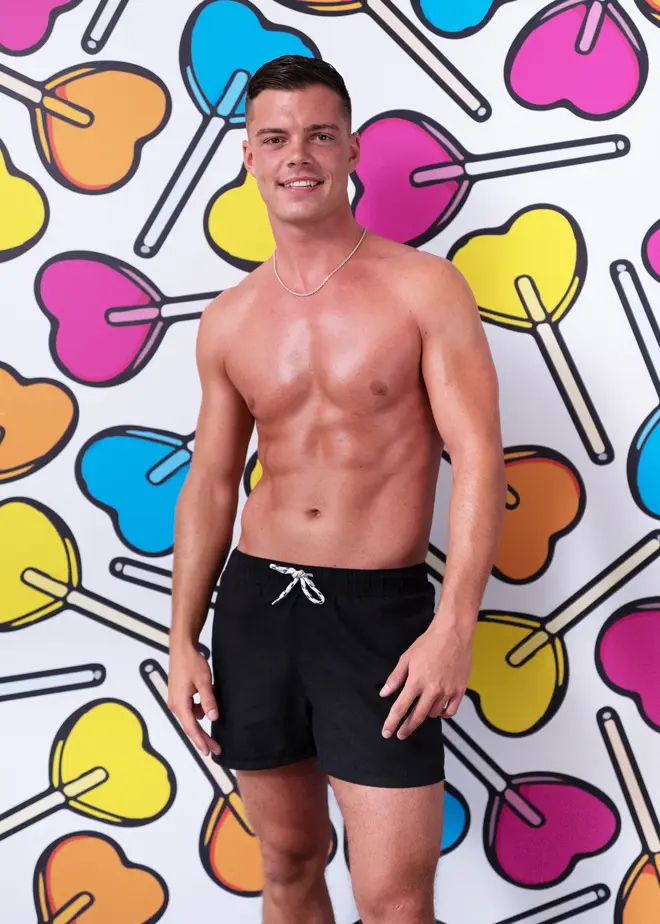 Summer Botwe, 22
Summer is an events decor business co-owner from Hertfordshire.
She turned Dami's head very quickly during Casa Amor, coupling up with him a few days after getting to know each other.
However, Dami reconciled with Indiyah when she returned to the main villa.
Summer was dumped in the penultimate week in the villa.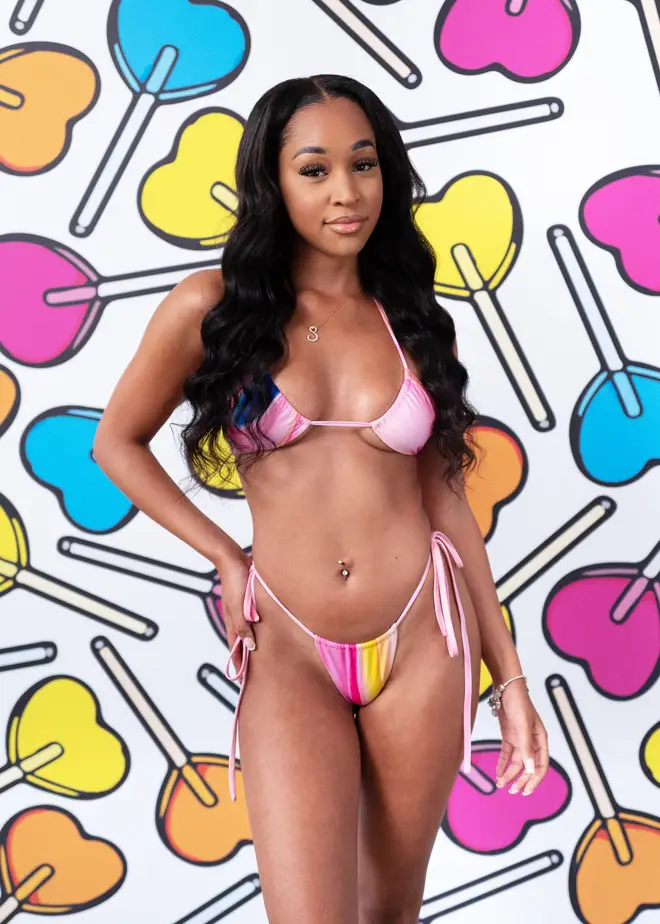 Charlie Radnedge, 28
Charlie Radnedge is a 28-year-old hailing from London.
The bombshell works in real estate development but decided to give Love Island a shot in its eighth series as he deemed it a "once in a lifetime opportunity".
Charlie revealed that he's dated around the capital a lot in his 20s but has been single for three years!
The singleton wasn't shy about who sparked his interest ahead of his entrance into the villa, and took Tasha and Ekin-Su on hot-tub dates.
However, less than a week into his Love Island journey Charlie was dumped from the villa.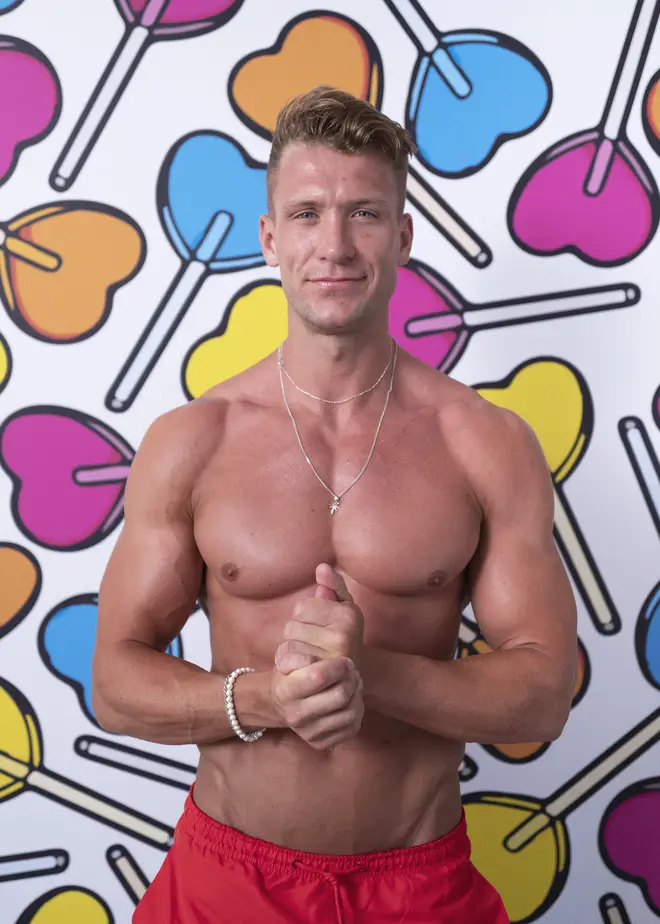 Antigoni Buxton, 26
Antigoni Buxton was everything we wanted in a bombshell when she shook up the villa.
The 26-year-old is from London and makes her living as a singer-songwriter.
Ahead of her bombshell entrance, Antigoni revealed that she'd been single for a year and a half and was ready to have "different experiences".
However, Antigoni was dumped from Love Island a little over a week after joining the islanders. The boys voted her out when she found herself in the bottom three girls alongside Tasha and Danica.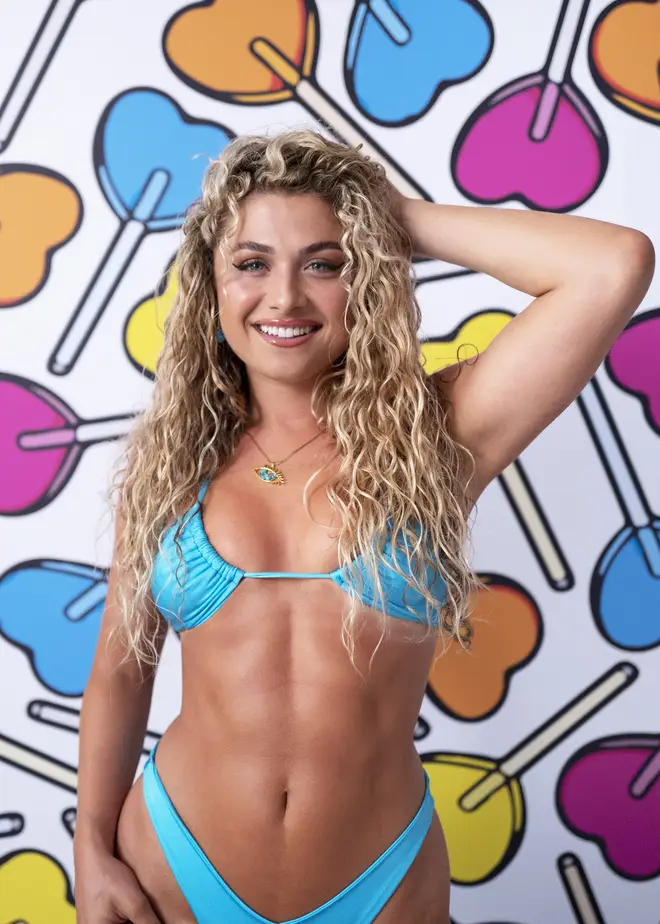 Danica Taylor, 21
Danica Taylor entered the Love Island villa at the beginning of the show's third week.
The 21-year-old hails from Leicester where she works as a dancer, before she jetted off to Majorca she revealed that she "can shake my bum to anything, give me any song, anything!"
The midlands lass has just finished her university degree and claims that "now is the perfect time" for her to partake int he show.
Danica was single for a year before entering the villa and isn't afraid to "step on a few toes" and go after what she wants throughout the competition.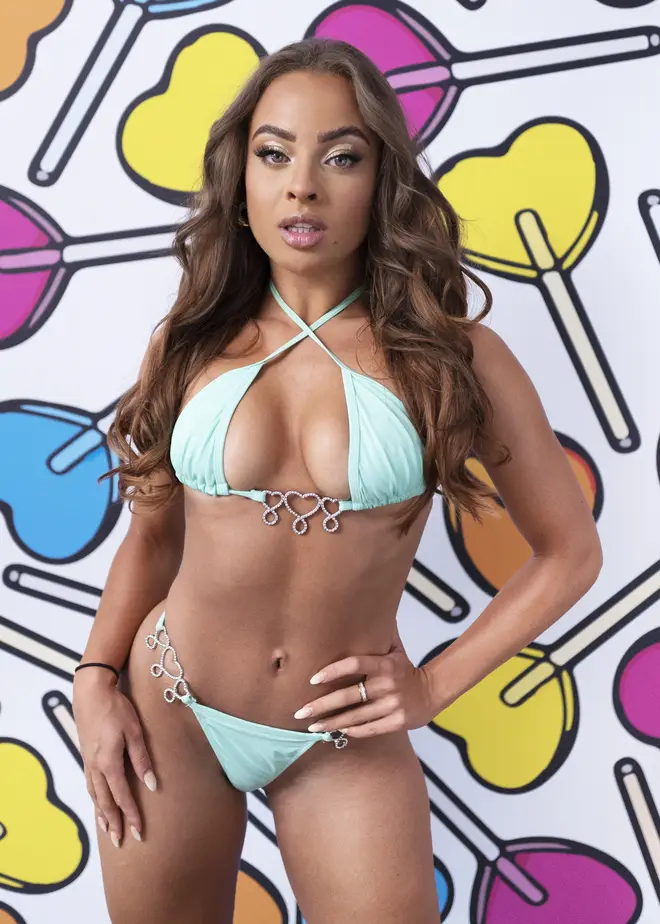 Remi Lambert, 22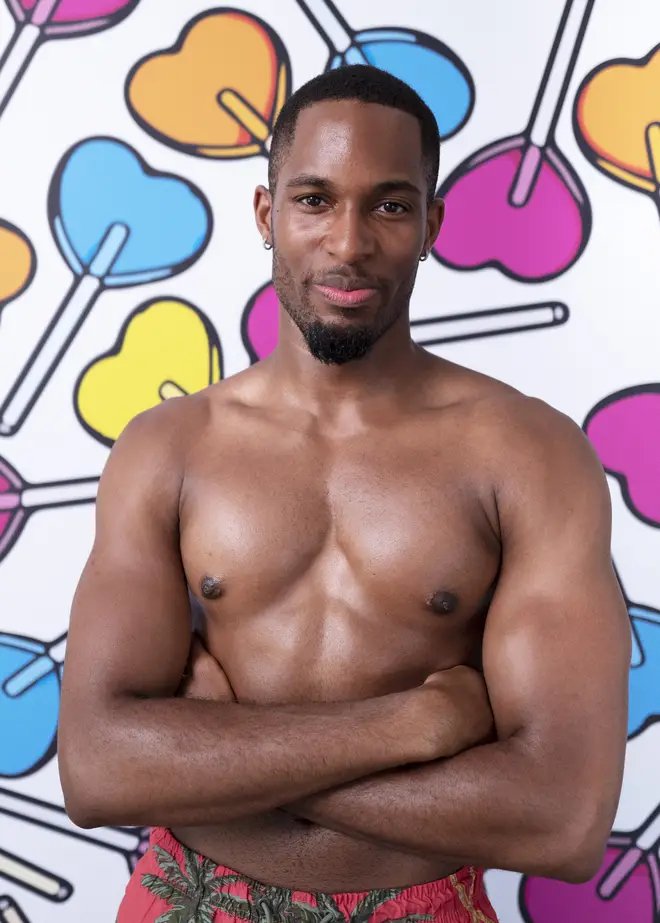 Remi Lambert is another bombshell who sent fans swooning as he entered the villa.
The 22-year-old lives in Manchester and works as a model, admitting he wants to find a girl to settle down with, drawing inspiration from 2019 runners-up, Molly-Mae Hague and Tommy Fury.
"I am single AF! When I saw Molly [Mae Hague] and Tommy [Fury] and saw how strong they are together, I thought, 'I want a love like that'," said Remi.
However, Remi's summer of love did not pan out, his stint in the villa was cut short when he was sent home on June 19 –  hopefully, he still finds that Molly-Mae x Tommy type of love!
Jay Younger, 28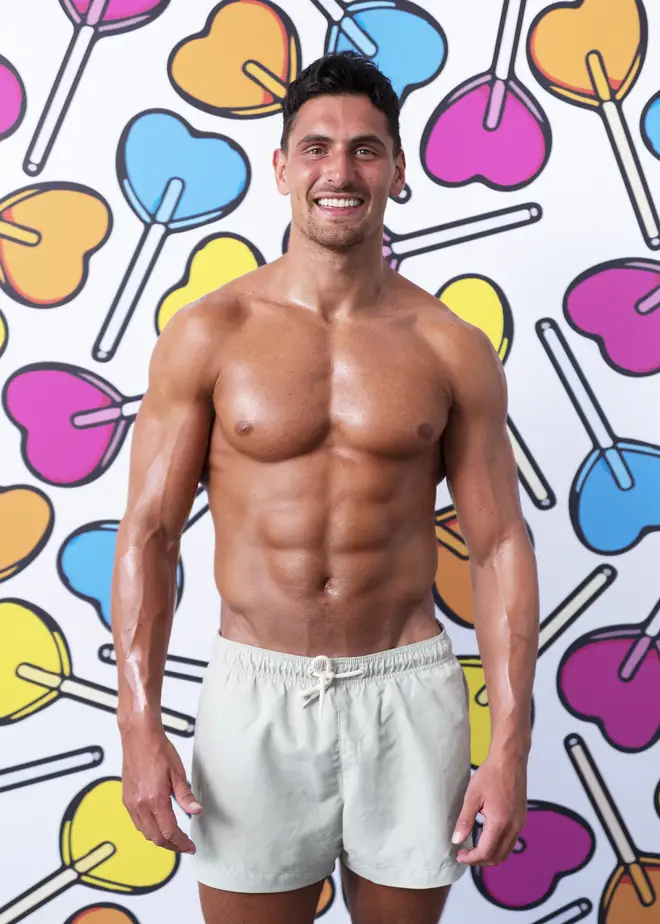 Jay Younger is an investment analyst and gym fanatic from Edinburgh, Scotland.
Also coming from a sporty background, Jay's grandfather Tommy Younger was a former Scotland football captain and also played for Liverpool FC.
He's looking for love in the villa, admitting: "I've got a good job, I think I am a good looking lad and I have a lot of fun so I feel like I could add a lot of value to their lives if they add a lot of value to mine."
Jacques O'Neill, 23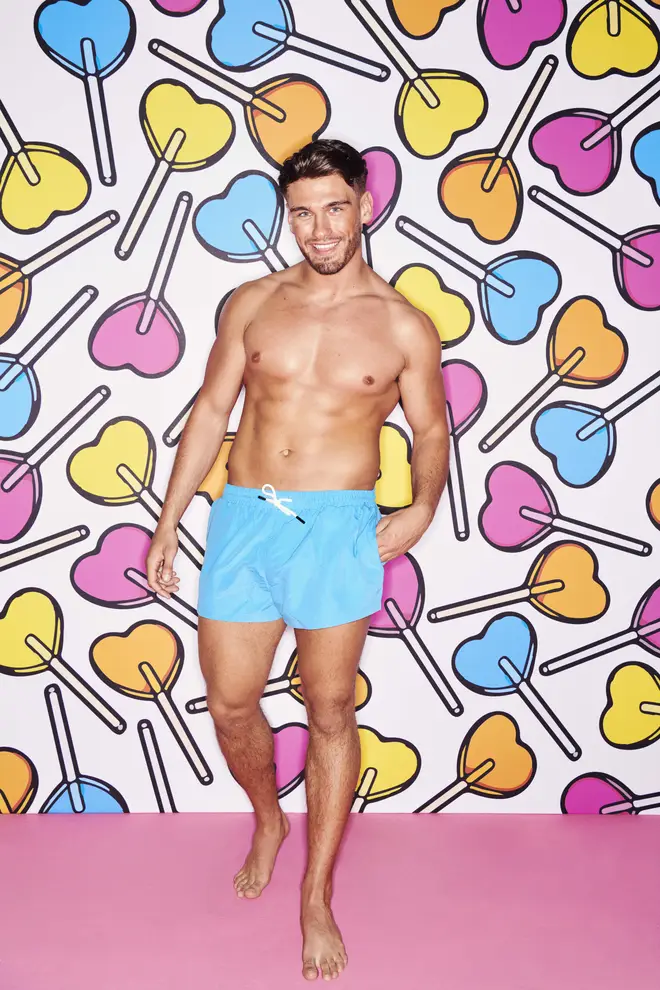 Jacques O'Neill entered the Love Island villa as a bombshell and caused some jaw-dropping reactions from the Islanders, especially considering he's the ex-boyfriend of Gemma Owen.
The professional rugby player, who plays for Castleford Tigers, is 23 years old and has been living in Leeds for six years after moving there from Cumbria.
He said ahead of going into the villa that he's ready to find a girl to settle down with - could he find the one in the villa?
Ekin-Su Cülcüloğlu, 27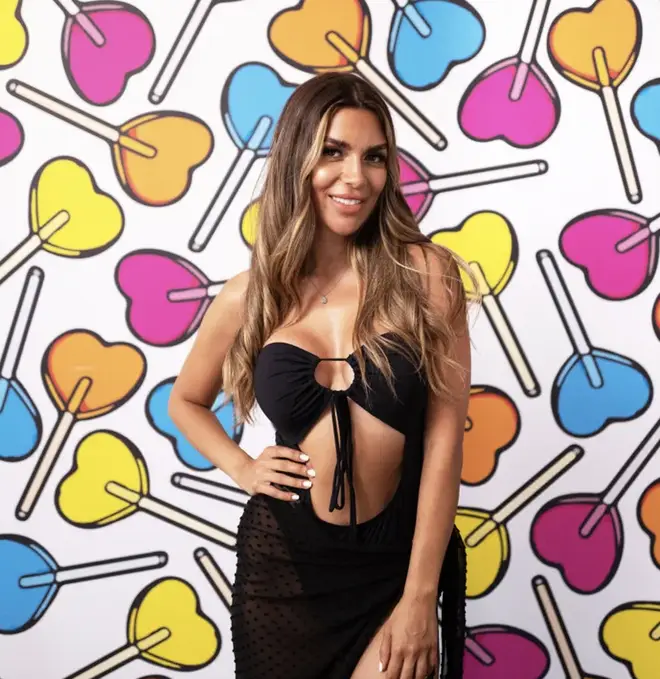 New bombshell Ekin-Su is an actress from Essex.
Hoping to find a genuine connection in the villa, the 27-year-old said: "I'm looking for that real genuine spark and they just see me as me. I think the concept of the show brings back true and raw feelings."
Adding she's looking for a 'serious man and a serious relationship', we wonder who will catch Ekin-Su's eye!
Afia Tonkmor, 25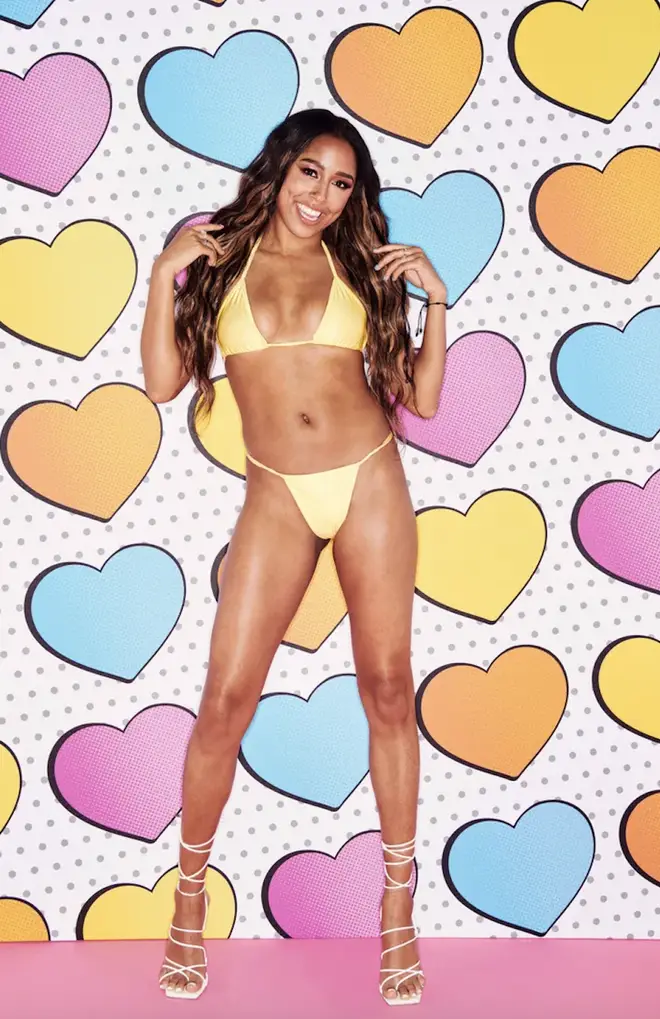 Heading in as one of the first two female bombshells, Afia is from London and works as a Lounge Host at a Private Members Club.
Speaking about her decision to head into Love Island, she said: "It just seems like a once in a lifetime opportunity to meet someone, have an amazing summer, just have so much fun and have a bit of a summer romance as well."
Sadly, Afia's romance journey was cut short when she was dumped from the island after a re-coupling left her single.
Luca Bish, 23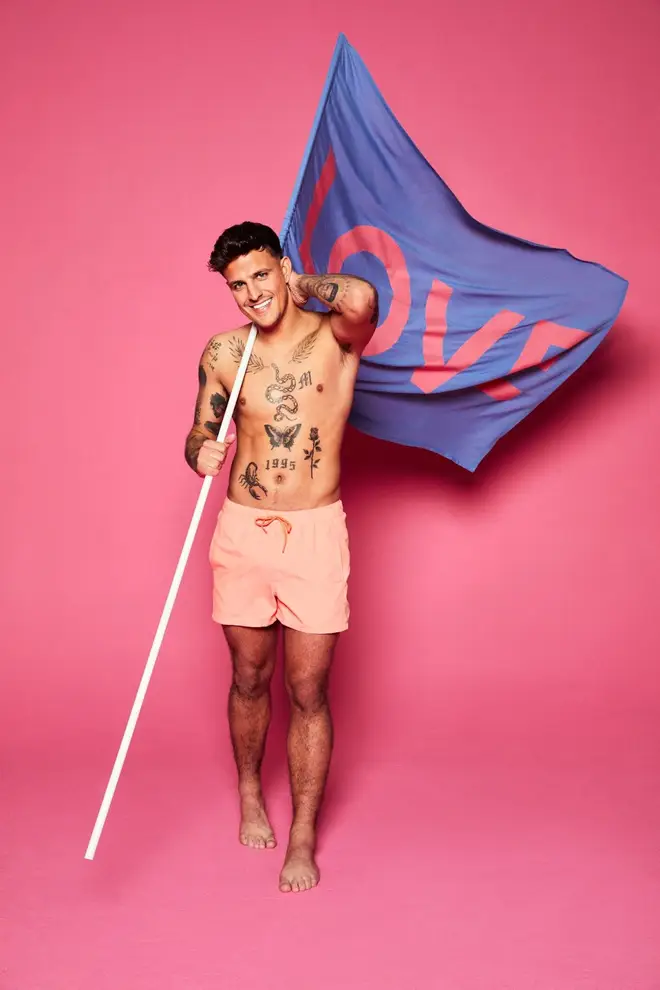 Luca Bish is a fishmonger from Brighton and is another singleton heading into the Majorcan villa this summer.
After getting out of a long-term relationship, Luca is hopeful to find love, admitting he likes to meet girls IRL.
Maybe Love Island will steer him to the right girl?
Amber Beckford, 24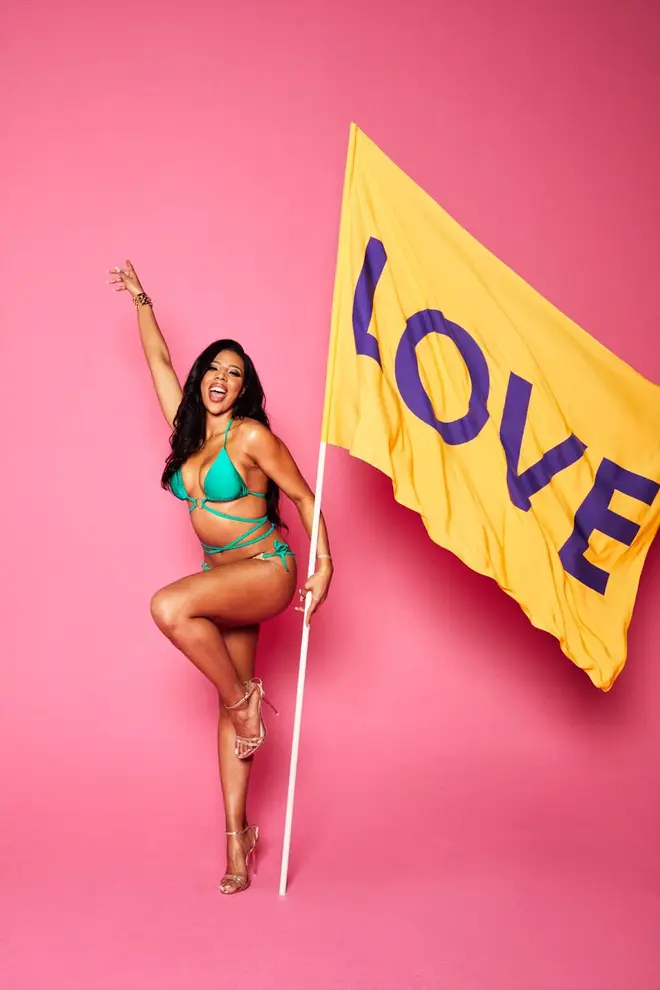 Love Island contestant Amber hails from London and works as a nanny.
The 24-year-old is keen to find love but also wants to have some tight female friendships in the villa, adding: "I can definitely be opinionated so I'm not sure how that's going to go down."
However, Amber revealed she does get the ick from one type of guy in particular: "I don't like guys that show off. I don't like flashy, showy-offy guys - just have a personality and make me laugh."
Amber was dumped from the island on June 21 after receiving the fewest votes in a public vote.
Andrew Le Page, 27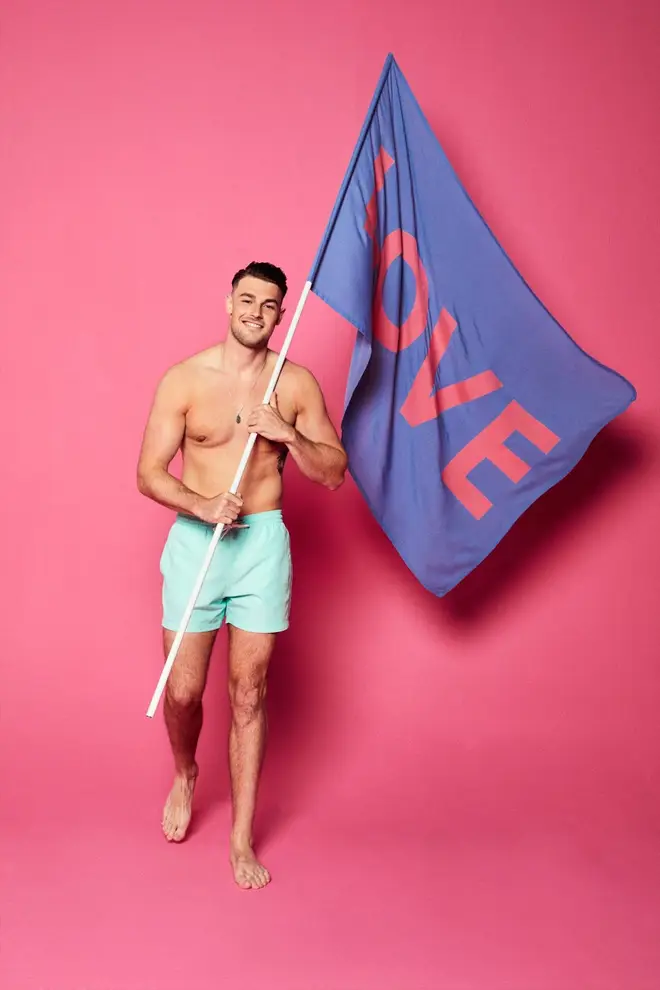 Andrew works as a real estate agent and is from Guernsey.
The 27-year-old is looking for love during a time of his life when he's single, which he described as a rarity, adding that he's 'very loyal' in a relationship.
He went on to say: "I'm a good boyfriend as when I'm with someone I'm all for them."
Ikenna Ekwonna, 23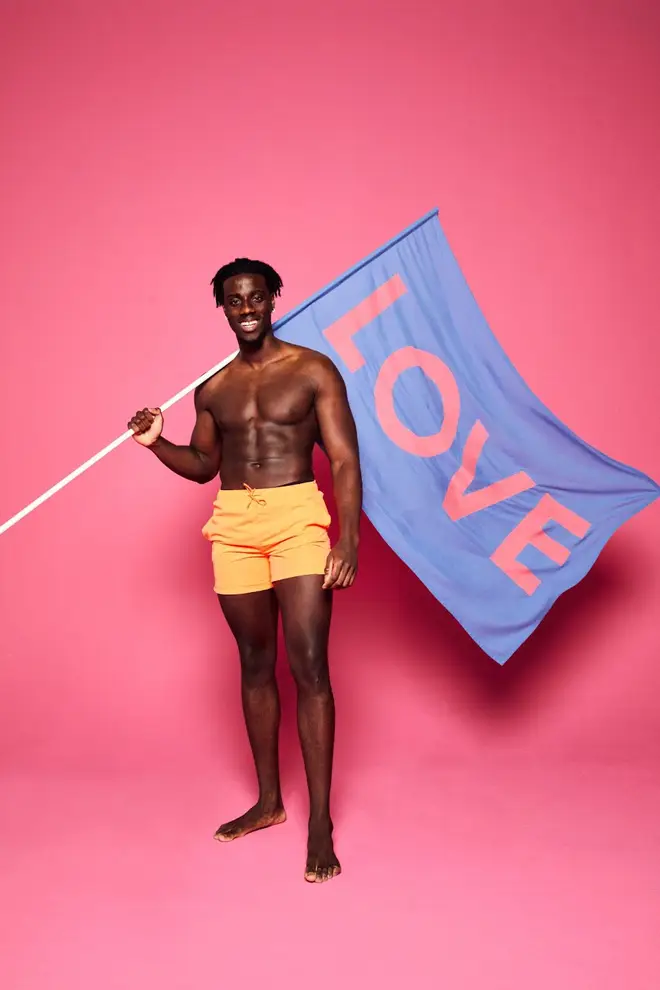 Ikenna is 23 years old and hails from Nottingham.
The singleton works in Pharmaceutical Sales and says he's finally ready to find someone after only having been in one relationship before.
Ikenna hoped to bring 'spontaneity and excitement' to the villa, revealing ahead of his entrance: "I'm not really shy to speak to people and I don't really care too much about what people think."
However, his summer of love journey ended when he was dumped on June 21.
Gemma Owen, 19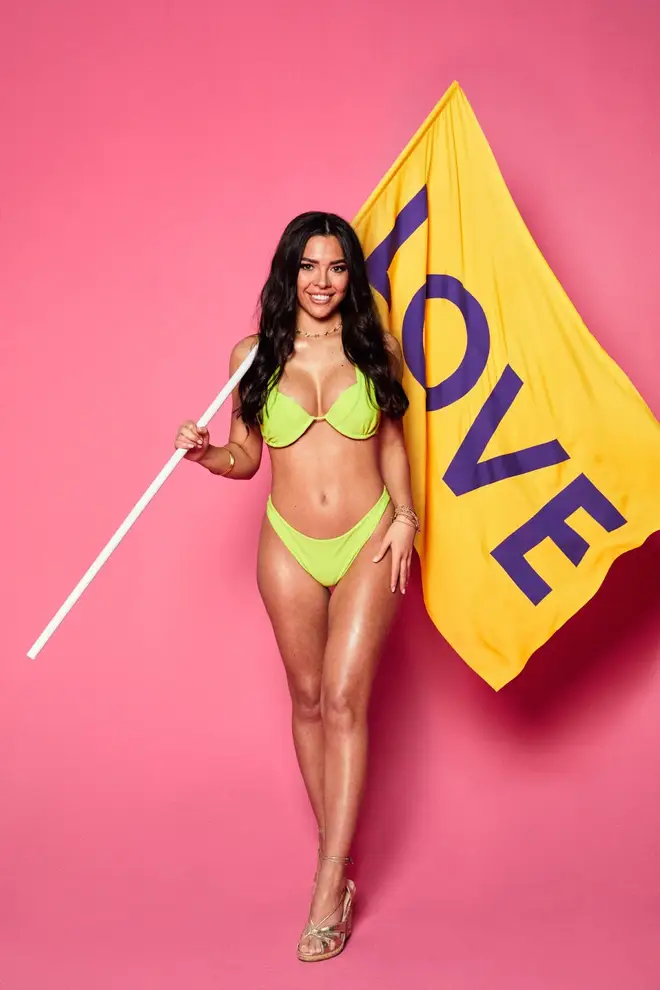 Gemma Owen - most famously known as the daughter of football legend Michael Owen - is heading into the villa this summer.
The 19-year-old already impressively owns her own beachwear line and has competed for Great Britain as an international dressage rider.
Describing herself as 'fun, flirty and fiery', Gemma sad she's 'open to finding love' in the villa, adding that although she's, she's competitive, she's a firm believer in girl code and doesn't believe in stepping on any toes.
"I'm not going to mess up something for someone who is in a proper relationship or get in the way of a couple if they have a genuine connection. I wouldn't do anything to another girl that I wouldn't be happy with them doing to me," Gemma said.
Davide Sanclimenti, 27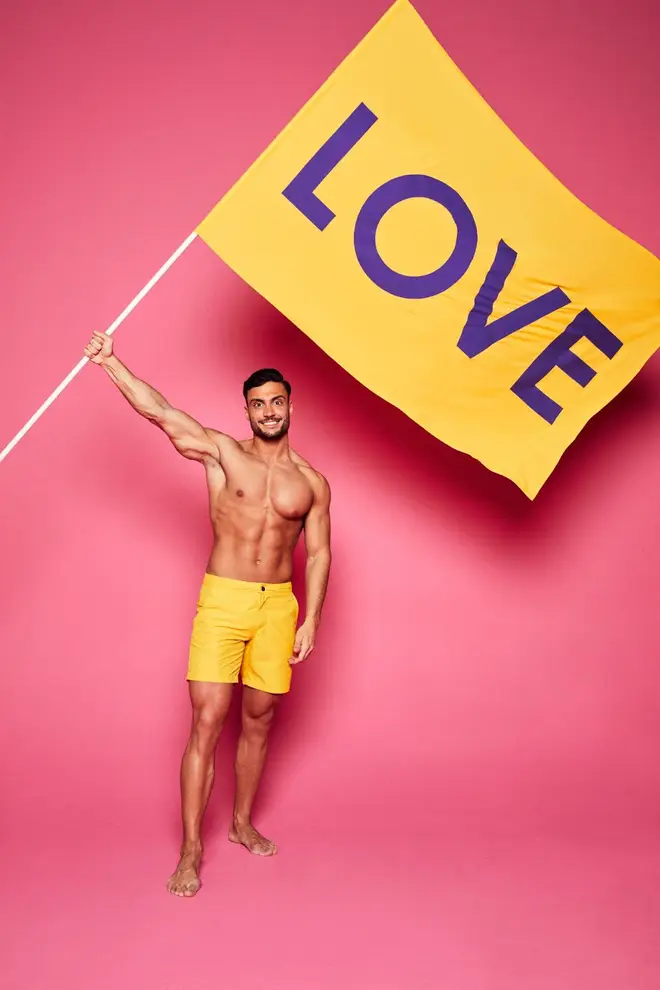 Someone else looking for love this summer is Davide; a 27-year-old business owner.
Heading into the villa to 'find my soulmate, find my person so I can actually build something in the future, grow with them, be a family', Davide is keen to start mingling with his fellow Islanders.
Davide lives in Manchester but is originally from Rome, Italy, adding that his 'Italian charm' will woo over the women in the villa.
"I'm going to be the Italian stallion in the Villa! With my Italian charm, I can also be a very romantic guy," said Davide, "I'm good looking and I've realised since I first arrived in Manchester, a lot of English girls actually love me."
Tasha Ghouri, 23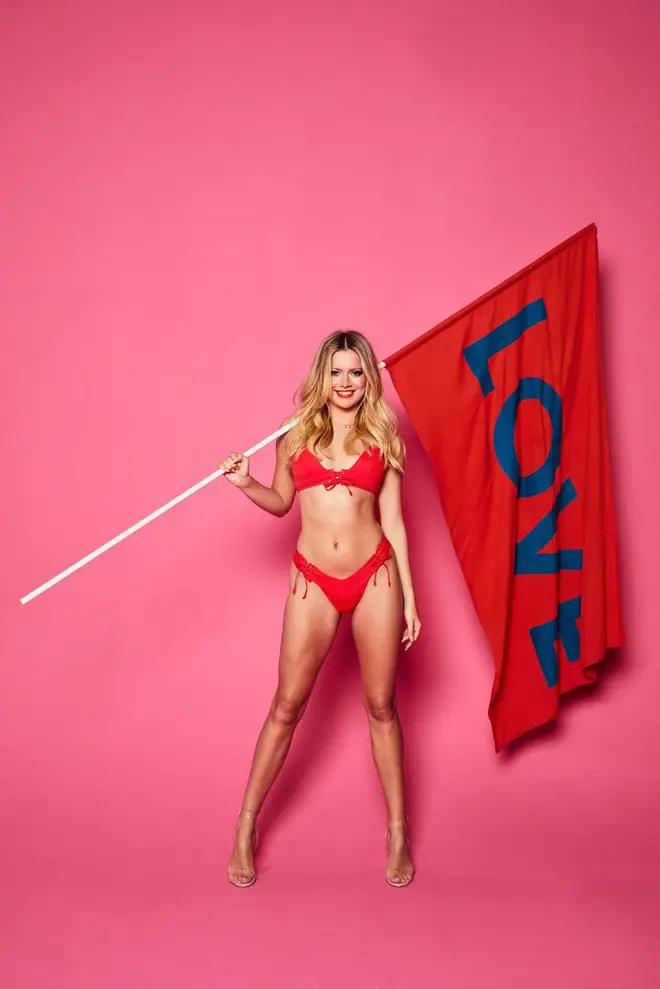 Natasha Ghouri has joined Love Island series 8 as the first-ever deaf contestant.
Tasha is 23 years old and works as a model and a dancer, and has previously featured in a viral ASOS campaign for earrings last year that saw her showing her medical device in an advert.
Hailing from Thirsk, Natasha said in her own words that her dating life has been 'a shambles' but is hopeful to find 'the one' this summer.
Describing herself as 'wild' but 'very loyal' to her loved ones, Tasha went on to say she's not afraid to step on any toes in the villa: "It's a tough one because I'm a girls' girl but it is a dating show and I'm here to find my man. I may have to step on toes but I'll do it in the nicest way possible."
Liam Llewellyn, 22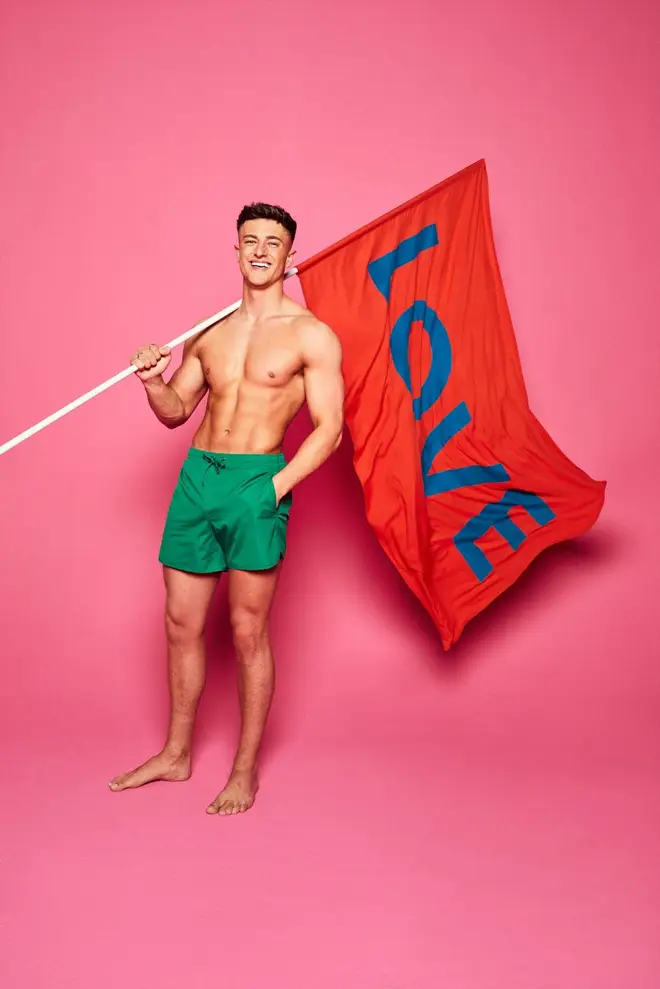 Liam is a Master's student from Newport, South Wales.
Although the 22-year-old is busy studying Strength & Conditioning, he's taking the summer off to look for love in the villa.
He admitted: "I wear my heart on my sleeve, I can't hide how I feel about anyone," so we're sure he'll be pulling girls for a chat whenever the opportunity arises.
Indiyah Polack, 23
Indiyah is a 23-year-old hotel waitress from London who is also looking for love in the new Majorcan villa this summer.
Hoping to find someone she can date off of social media, Indiyah said: "It's quite hard to date without being influenced by social media and stuff like that."
She also added that she doesn't usually have a type - but is 'ready to meet new people'.
Dami Hope, 26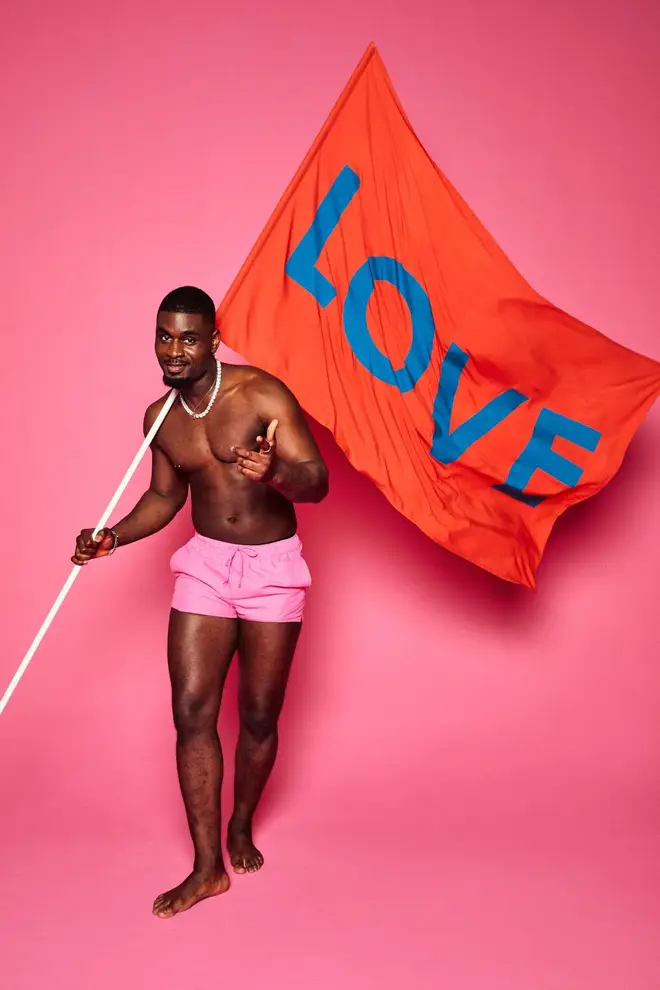 Looking for love in the villa this summer is Dami - a Senior Microbiologist from Dublin.
Hoping to woo girls by being his 'funny' self, Dami hopes to not step on any toes, but adds he's keen to put himself out there and get to know the women in the villa.
A big believer in star signs, Dami explained he's super supportive in a relationship, which we can thank his Aries ways for!
Paige Thorne, 24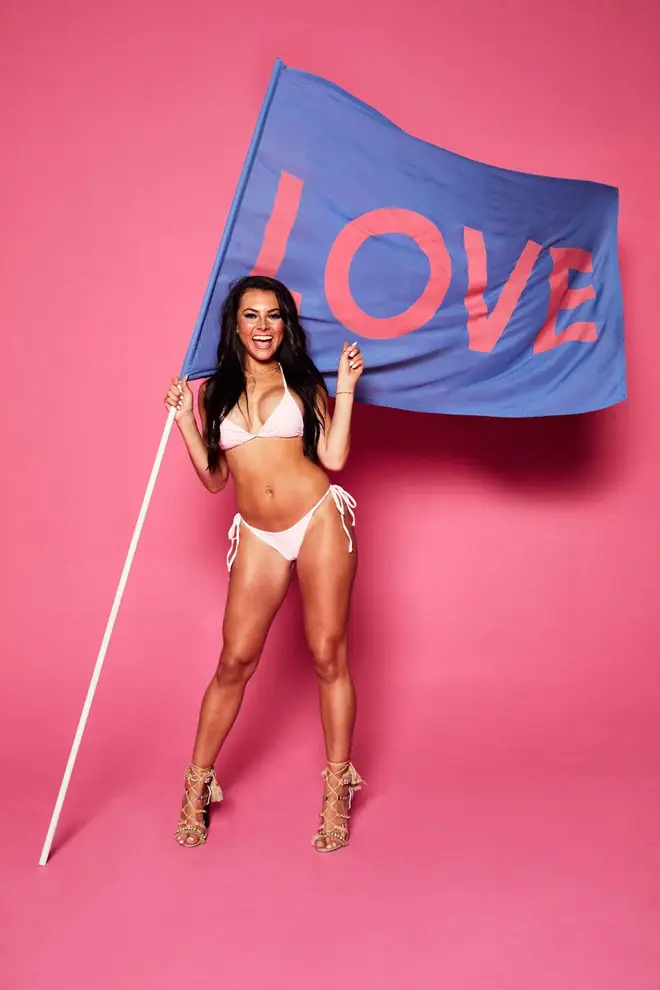 Paige Thorne was in the original line-up for Love Island's eighth season, and she nearly made it to the very end of the show before she was dumped in the semi-final!
During her time in the villa, the Welsh paramedic forged a meaningful connection with Jacques O'Neill, however, their whirlwind romance came to an end when chose to quit the show and focus on his mental health.
Following Jacque's departure, bombshell Adam Collard chose to couple up with the newly-single Paige and they remained paired off until they were voted least compatible and dumped from the Island a day before the finale.
Listen to Love Island: The Morning After
> Here Are All The Ways You Can Listen To Capital