The Kardashian Kids - All Their Ages, Names And Who They Belong To
23 January 2023, 17:16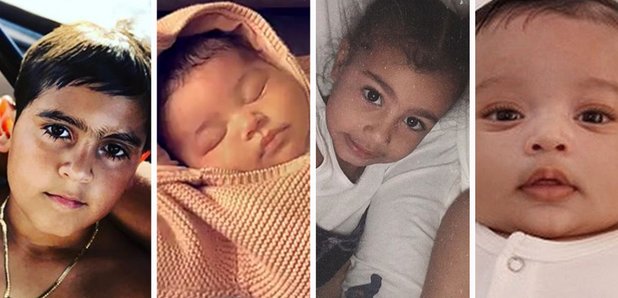 From Kylie Jenner's children to Kim's kids with Kanye West - if you're confused about the Kardashian family tree now that there is an army of mini-Kardashians, we've got you covered.
The Kardashians, including Kim, Kourtney, Khloé and Kylie Jenner are slowly repopulating the Earth, so it's no surprise if you feel a little bit sorry for Kris Jenner around Christmas time with all these kids to buy for (though, let's be honest, she can afford it).
All of the Kardashian-Jenner offspring have their own kids, apart from Kendall Jenner, who recently expressed her interest in having a baby which is a significant turnaround from when she said she wasn't planning on having her own kids for many years!
Looks like all those adorable nieces and nephews finally won her around!
These Are The Hidden Meanings Behind ALL The Kardashian/Jenner Kids' Names
If you're confused about which Kardashian kid is which, how they're all related and the complex Kardashian family tree in general, we've got your ultimate guide to all of the famous offspring below.
You may want to take notes!
Aire Webster
After leaving fans in anticipation for 11 months, Kylie finally revealed her baby boy's name - who she welcomed in February 2022 on 2.2.2022 - is Aire Webster (pronounced 'Air').
She initially named her son Wolf Webster but revealed just weeks later that she and Travis Scott decided it didn't suit him and waited almost a year before sharing his name with the world.
Whilst announcing his name, she also shared the first pictures of his face and he is literally Stormi's twin!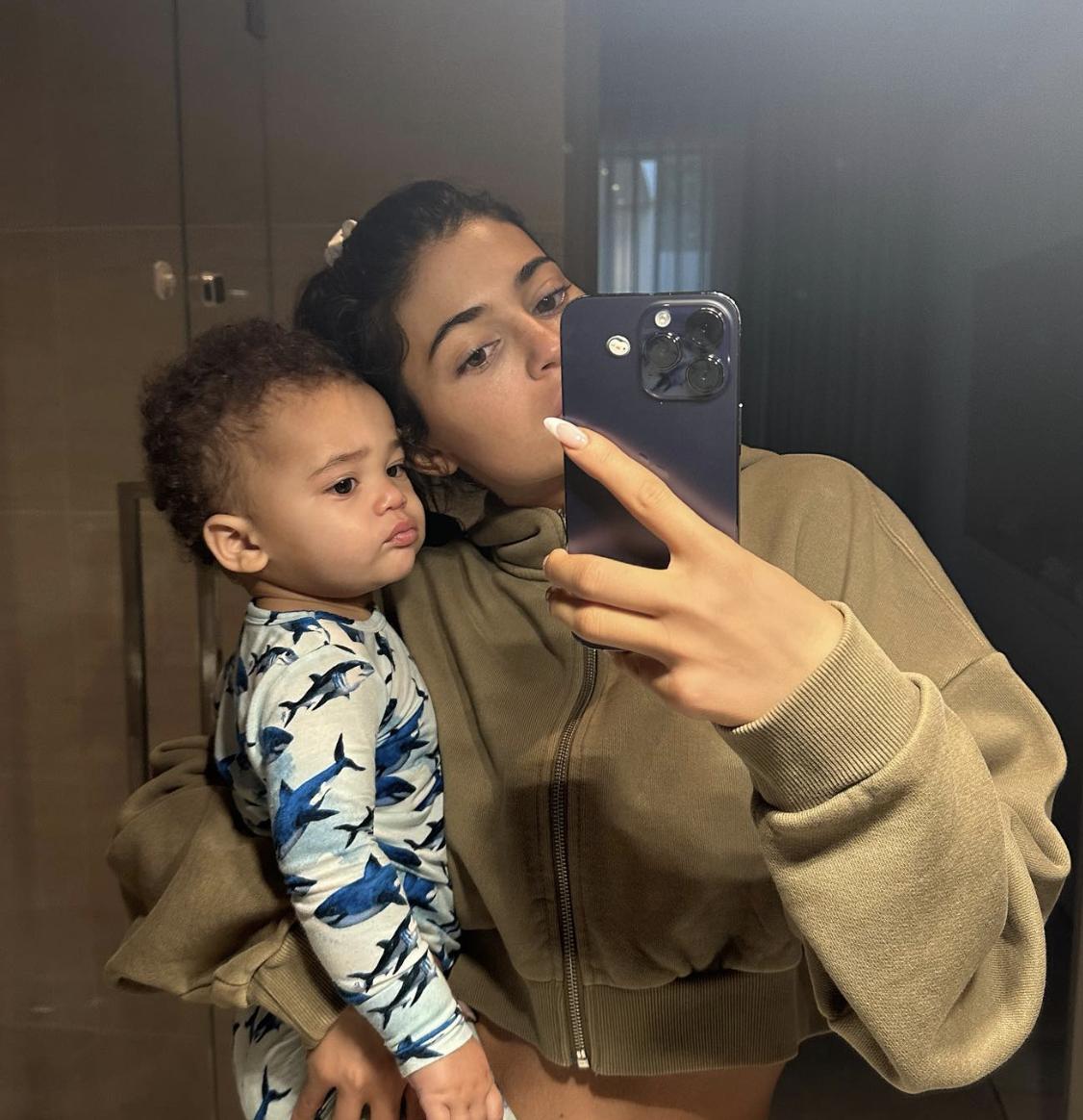 Psalm West
The youngest addition to Kim's family is her and Kanye's fourth baby, a boy, named Psalm, after the bible, who was born via surrogate on 10th May 2019.
The family flew over to the Kardashian's native country of Armenia to have him baptised, along with his siblings, Chicago, Saint and North.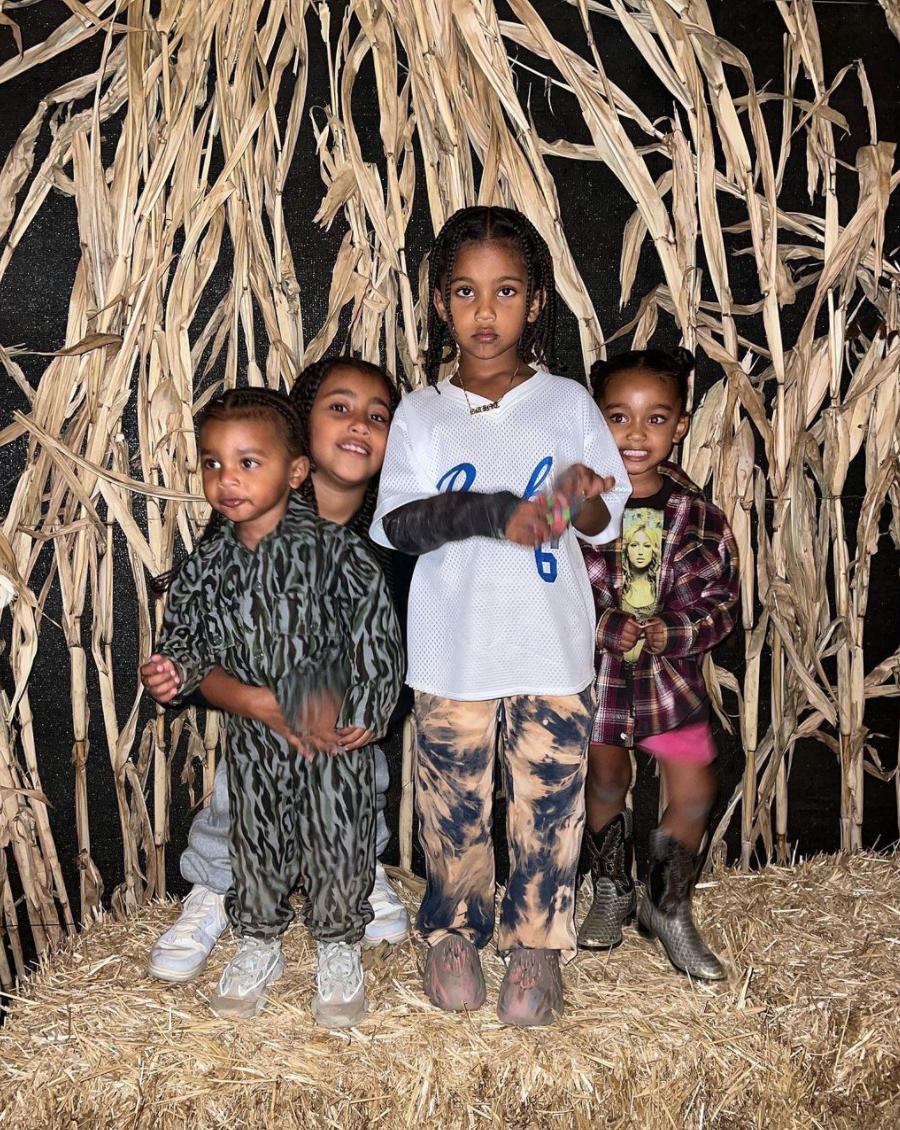 North West
Kim Kardashian and Kanye West's first baby, North West, was born on 15th June 2013 and she is the eldest of their four children.
She is sister to Saint, Chicago and Psalm West and is cousins with the rest of the next generation of the Kardashians.
She got the unusual moniker of North through the most unusual of ways. Kim previously explained, "It was a rumour in the press and we'd never really considered it seriously, at all. But Kanye and I were having lunch and Pharrell [Williams] came over to us and said, 'Oh my God, are you guys really going to call your daughter, North? That is the best name'.
"Then a little while later Anna Wintour came over and asked the same thing. She told us: 'North is a genius name.' Kanye and I looked at one another and just laughed. I guess at that point it sort of stuck."
Saint West
Kim Kardashian and Kanye West's eldest son was born on 5th December 2015 and is the couple's second oldest child.
Chicago West
Kim and Kanye's youngest daughter, Chicago, was born on 15th January 2018 and is the one of two of their children that was carried by a surrogate rather than Kim, after she suffered with placenta accreta during her previous two pregnancies and was advised by doctors not to try and carry another child herself.
Psalm was also born by surrogate.
It's thought that the couple named her Chi because dad Kanye grew up in Chicago and often references the city in his songs.
Mason Dash Disick
Mason is the oldest of all of the next generation Kardashian kids, born to Kourtney Kardashian and Scott Dislck on 14th December 2009. He has two younger siblings, Penelope and Reign, and is cousins with all the other Kardashian offspring.
Kourtney previously revealed the reason she picked the name, explaining, "Right before he was born, I told my aunt we were thinking about going with that for a name. She told me that Mason means the same thing in English that Kardashian means in Armenian — stone worker.
"Another aunt told me my great uncle used to use the name Mason when he made dinner reservations, because Kardashian was too long."
She also refuted that his middle name 'Dash' was named after the sisters' clothing store (which has since been liquidated), explaining, "That would be stupid. Dash is short for Kardashian, and it was my father's nickname."
Penelope Scotland Disick
Penelope is the second oldest of all of the Kardashian kids, being born a year before her cousin North West on 8th July 2012, and her unusual middle name is a tribute to the famous family's Scottish ancestry.
Reign Aston Disick
Kourtney and Scott's youngest son, Reign, was born on 14th December 2014 - and no, that's not a typo, he WAS born on exactly the same day as his big brother Mason, just five years apart!
Dream Renée Kardashian
Dream Kardashian is the only kid with the Kardashian surname, being born to Rob Kardashian and Blac Chyna on 10th November 2016. The couple ended up splitting up shortly after.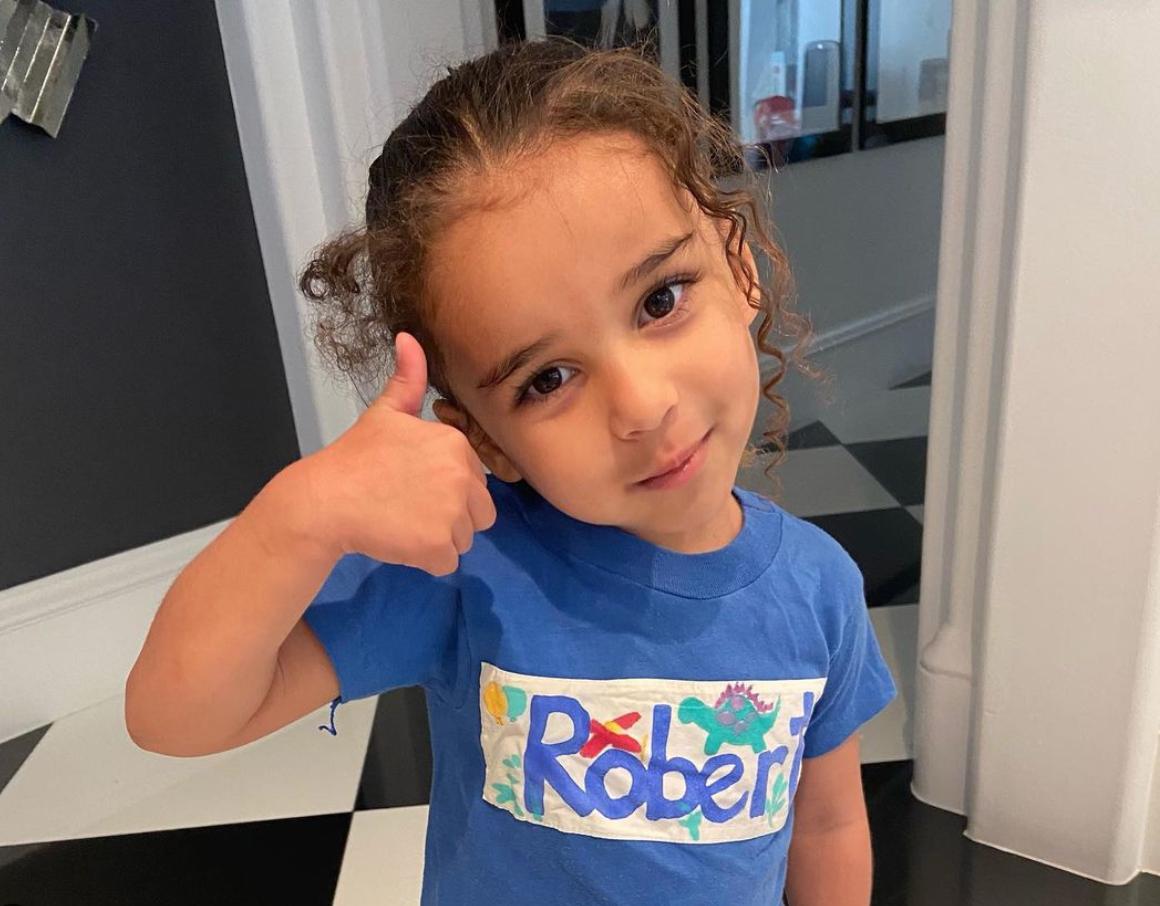 Stormi Webster
Kylie Jenner's pregnancy with Travis Scott's daughter was one of the family's best-kept secrets, with the announcement only being made after baby Storms was born on 1st February 2018, and both mum and dad have posted lots of super cute pics of the baby on social media since.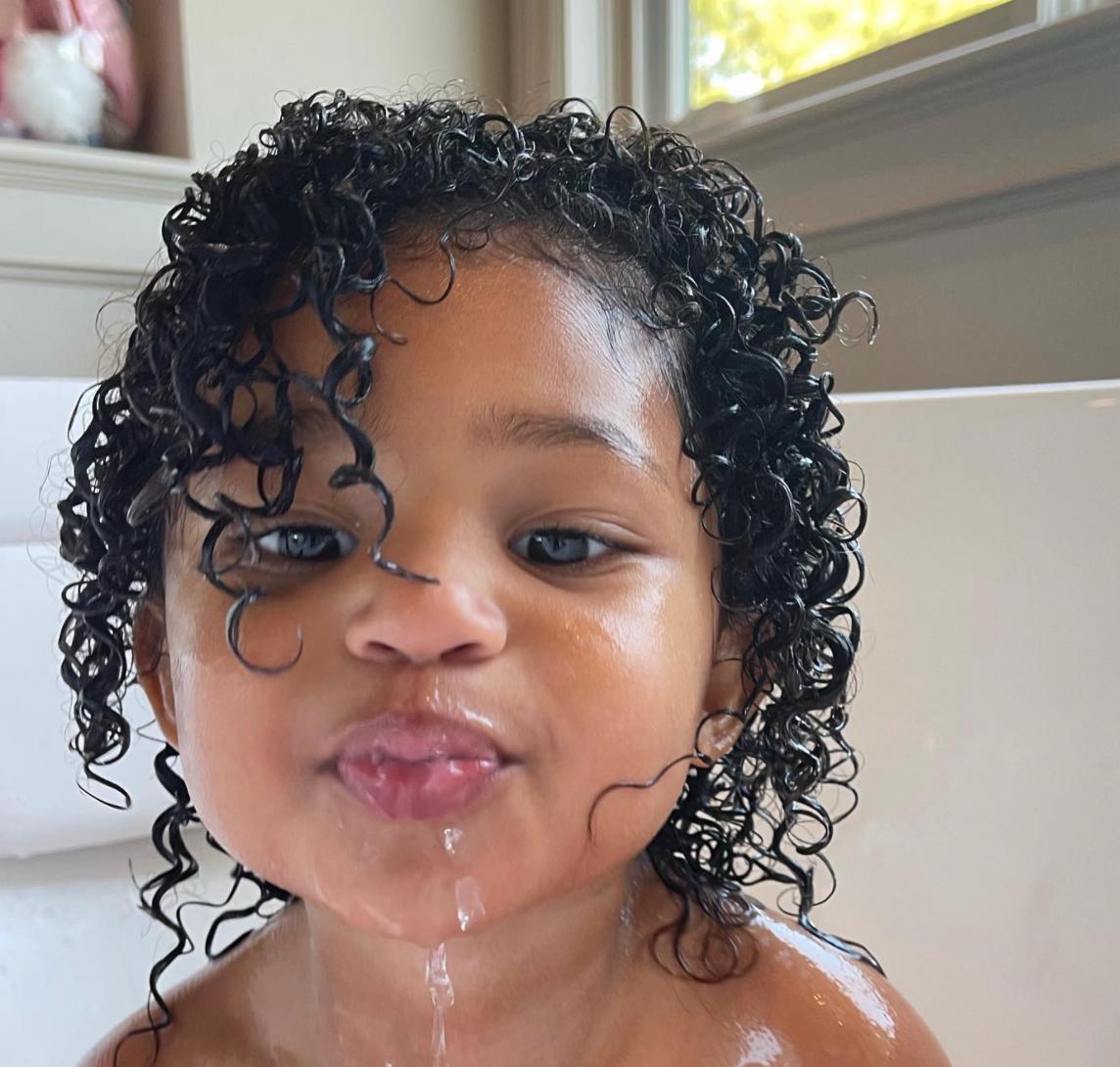 True Thompson
True Thompson is Khloe Kardashian and Tristan Thompson's baby girl, who was born on 12th April 2018. The name 'True' was suggested by her great-grandmother, MJ, who put it into the mix because it was Khloe's grandfather's name as well as her dad, Robert Kardashian's middle name.
Khloe Kardashian's baby boy
True is officially a big sister, however, according to
PEOPLE
, the Good American founder is yet to name her son.
An insider told the publication: "Khloé is on cloud nine. Getting a sibling for True has been such a journey. She is very excited to be a mom again. She really wanted a baby boy."
"Khloé hasn't shared a name yet. She is taking her time with the name. She wants it to be just right."
Download Our Brand New App For All The Latest Kardashian Drama