When Does Married At First Sight UK End?
7 November 2023, 10:57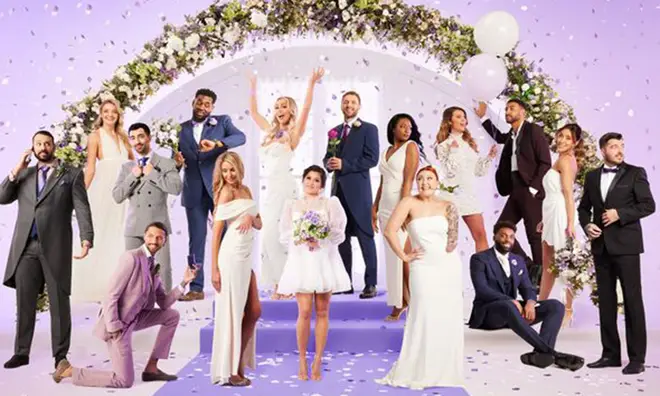 Married At First Sight UK is coming to an end after weeks of fall outs, romances and feuds, so when is the final? Here are the finishing details you need to know.
Married At First Sight has sucked viewers in for months now as we sit down every evening for our daily dose of love triangles, marital bliss (or not) and more cast feuds than we can wrap our heads around.
Over the past few weeks we have watched the likes of Ella and Nathanial fall apart, Peggy and Georges navigate their marriage around THAT gaming video and Arthur and Laura go from strength to strength, but as it all gets ready to come to an end, viewers ask, when does MAFS finish?
Getting ready to wave goodbye to one of our favourite reality shows on TV, here's exactly when MAFS is ending and what we know about the final so far.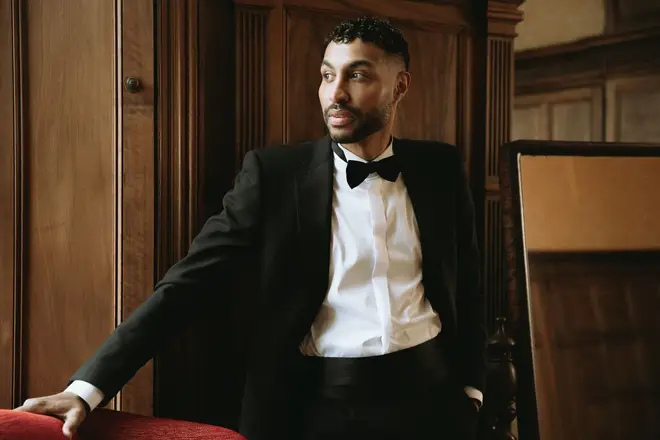 When does Married At First Sight 2023 end?
The last episode is set to air on Channel 4 on 16 November bringing one of the most popular and explosive UK series' ever to an end.
If previous series are anything to go by then it's set to be a dramatic end episode which will see which couples decide to either reaffirm their marriage in a commitment ceremony or leave their other half once and for good. It also allow couples to reflect on their time in the experiment.
We already know that some couples did not last the length of the experiment. Brad and Shona split early on, while Bianca and JJ broke up after JJ 'felt a connection' with Ella Morgan – the show's first transgender participant who just happened to be married to Nathanial at the time.
Nathanial himself has been quite vocal about the rough ride he had on the show. His Instagram feed has been less than positive as he spoke about his experiences.
But some couples do seem to be getting on Laura and Arthur appear to have it all sorted while Roz and Tom are undeniably cute together after overcoming several issues in their relationship.
When is the MAFS UK reunion?
No confirmed date has been revealed for the reunion yet but if previous years are anything to go by then the Married At First Sight reunion episode should air a week after the final episode, which would be Thursday 23rd November.
This is the episode where we get to really find out who has gone the distance and whose relationships have bit the dust.
There's usually one final dinner party as well as a few emotional chats on that famous couch.
In the past it has been too much for some couples who decide not to attend. This season has seen more than its fair share of drama so it's possible that some couples may not make it back for the reunion show.
Only time will tell.
Is anyone from MAFS UK still together?
Isn't that the question on everyone's lips!? As per show rules, no one is actually allowed to say anything about their relationship status until the show finishes but there have been some hints about the future of some couples.
If the rumour mill is to be believed then show favourites Adrienne and Matt have split after he moved on with fellow contestant Shona – well, the whole point of the show is to find love, does it matter if it's not with the person the experts matched you with?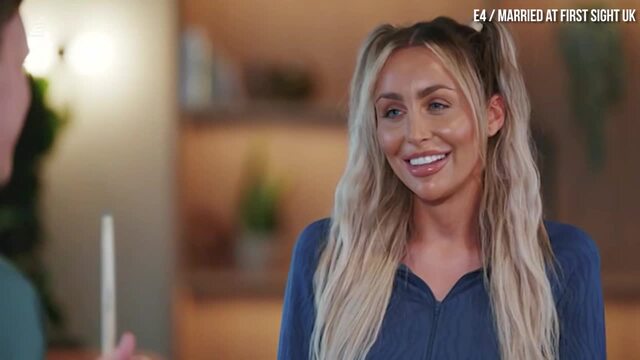 Married At First Sight's Ella and JJ admit feelings for each other
Are Ella and JJ still together? That's unclear, but Ella did say on social media that the attraction she felt for JJ "was more than fancying, I felt a spark that I'd never had before and I felt overwhelmed that a straight guy liked me for me and accepted me for the first time in my life. JJ saw me as Ella and that was a feeling I've not experienced before." After receiving backlash on social media decided to take a break, but it had been noted that she does still follow JJ and even commented with a heart emoji on one of his posts.
And if we're looking at social media for signs of everlasting love then things look positive for Mark and Sean who still follow each other on Instagram. After a rocky start with Mark saying he "didn't get what he ordered" the relationship between the two improved during the honeymoon and seem to be going from strength to strength.
Things also look hopeful for Tasha and Paul, who have been spotted leaving cute comments on each other's IG posts as well.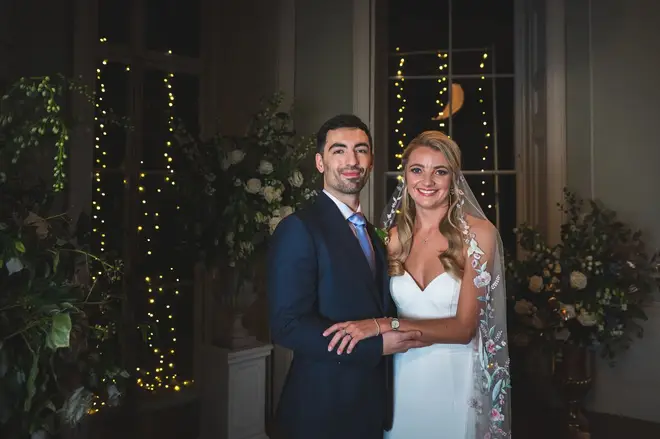 Though their initial meeting was on the awkward side, Rosaline and Thomas have gone from strength to strength on the show and still follow each other on Instagram. Thomas even wrote the cutest caption for his bride: "Thanks @rozzdarlington for being so amazing!" it read, before going on to say "You're the most wonderful person I've ever met and I couldn't have done #mafsuk with anyone else but you.
"I definitely drew the long straw 🥹 I can't wait for everyone to see our journey!"
If that's not love then what is?
Listen to MAFS UK: It's Official!
Listen live to Capital, and catch up on any shows you missed, on Global Player.