MAFS Ella Morgan Speaks Her Honest Truth Following Explosive Episode
20 October 2023, 10:40
Married At First Sight UK had their most dramatic dinner party yet as JJ Slater and Ella Morgan announced their feelings for one another.
Ella Morgan has used her Instagram platform to bravely speak her truth following one of the most dramatic episodes of Married At First Sight UK so far.
Attending one of the infamous dinner parties, the cast and viewers witnessed JJ Slater and Ella come clean about the feelings they had for one another, which saw their partners Nathanial and Bianca erupt.
However, after coming clean on the show, Ella has jumped onto Instagram to reveal her side of the story, and apologise, after revealing she had been receiving online abuse for her behaviour on MAFS.
In a long, sincere and thorough message, the MAFS star expressed regret for her behaviour and admitted "it is hard to see clearly in those moments".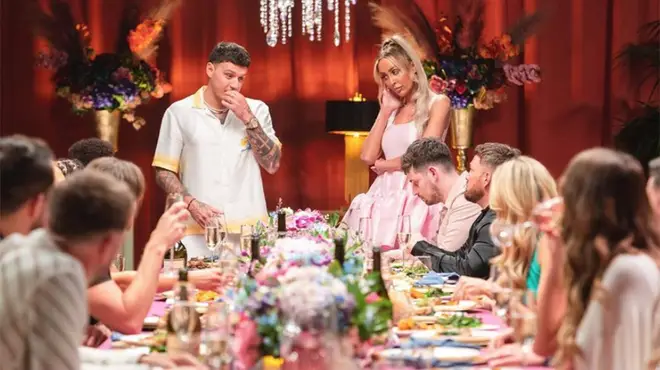 Ella said: "In hindsight, I regret a lot of decisions and words I made/used at this evening's dinner party. I am the first to own my s*** and take accountability. I'm not perfect but I am still growing from this process.
"I would consider myself a girls girl, but in a lapse of judgement I know at that moment my behaviour was not reflective of that."
Ella wrote out a detailed apology to Bianca while claiming she had made her husband Nathanial aware of her situation with JJ.
Ella also explained the show's edit of the events didn't help but, said she takes full accountability for what happened and her actions.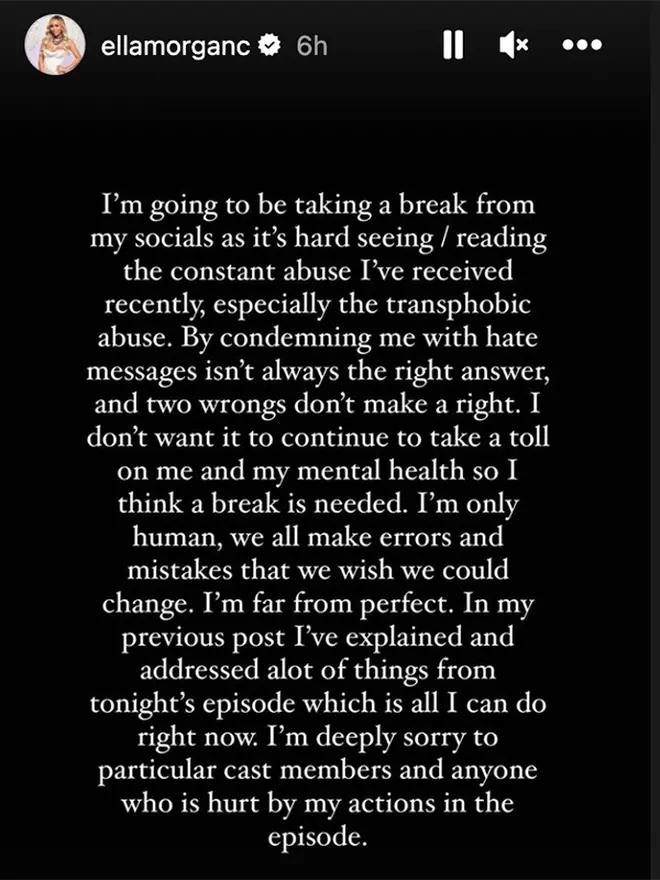 Sadly, she wrote that she would be taking a break from social media following the abuse to look after her mental health.
"I'm going to be taking a break from my socials as it's hard seeing/reading the constant abuse I've received recently, especially the transphobic abuse," she confessed.
"I don't want it to continue to take a toll on me and my mental health so a break is needed. I'm only human, we all make errors and mistakes that we wish we could change."
Listen live to Capital, and catch up on any shows you missed, on Global Player.