MAFS UK 2023: Are Shona And Brad Still Together?
13 October 2023, 10:13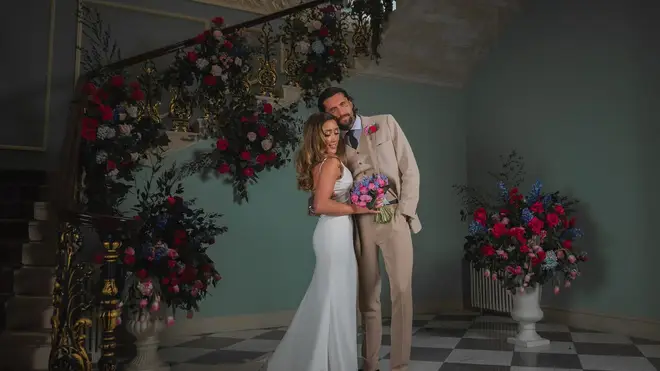 Did the marriage between Shona Manderson and model Brad Skelly last once they left Married At First Sight? Here's everything we know about the newlyweds.
There's no doubt that sparks flew when 31-year-old performing arts teacher Shona Manderson first laid eyes on 27-year-old model Brad Skelly when they walked up the aisle to one another on Married At First Sight UK.
Following in the footsteps of couples like Jay and Luke and Tasha and Paul, the chemistry between the two was instantly apparent as they said their vows, they even shared a kiss at the altar.
Experts matched the pair because of their shared values and attitudes to spirituality. As well as being a model, Brad is a meditation leader and Shona is into yoga and is also quite spiritual.
Just weeks into the experiment Shona and Brad declared their love for one another, much to the experts and other contestants' surprise.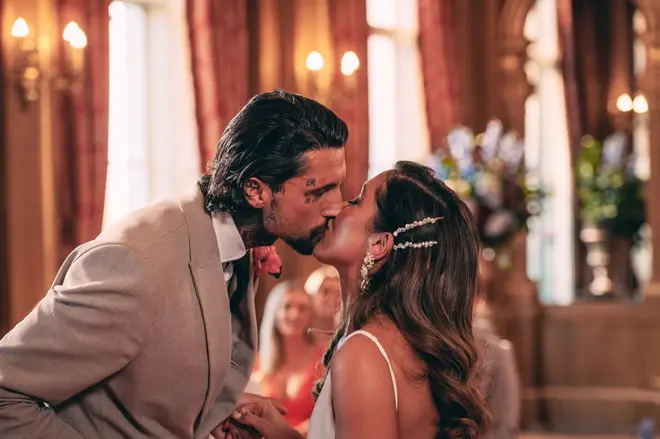 MAFS fans picked up on the couple's positive vibes, but his positive persona wasn't to last as his patience was tested when Shona became upset over the other contestants' opinions on their relationship.
Brad is no stranger to reality TV dating shows. He went out with Charlotte Crosby on Celebs Go Dating in 2016 and also appeared on ITV's Dress To Impress. But Married at First Sight was a very different experience and their journey was ultimately cut short when concerns were raised over Brad's behaviour toward Shona.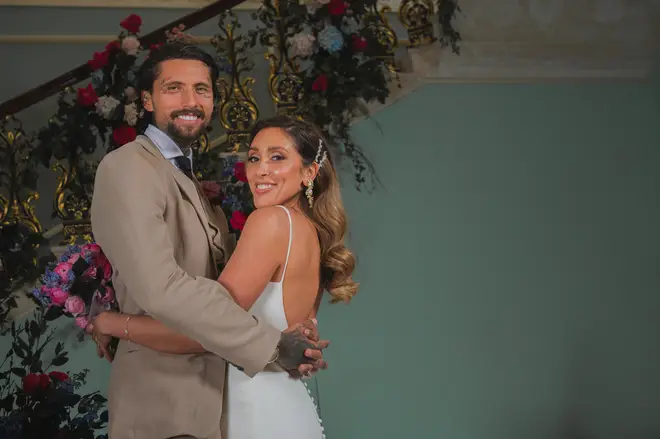 Are Shona and Brad still together?
Brad and Shona are no longer together after they split shortly after being advised to leave the experiment by experts Mel Schilling, Paul Carrick Brunson and Charlene Douglas. Shona said in an Instagram post that once they left the show Brad admitted he didn't 'love' her and instead said his feelings were of lust, claiming he 'never had any emotional attachment whatsoever.'
She recalled: "That's when I finally woke the hell up. It made me look within and question why I put up with this behaviour, why being loved was so important to me and finally why did I lose myself so much in that relationship."
Brad has also spoken out on their relationship in a TikTok about his time on the show, telling his followers he's 'never' tried to control anyone.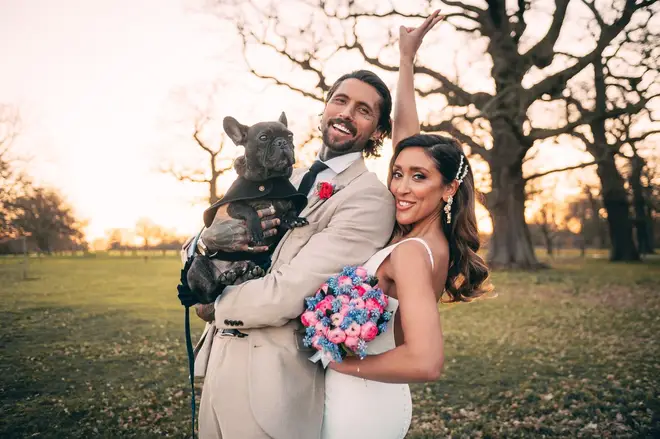 He said: "You are all watching a television programme. Everything I'm projecting is from a position of trying to help, rather than trying to control and dictate. I've never had the need or desire to control anybody in my entire life and I've never told anybody they're not allowed to do anything."
Brad acknowledged his language used toward Shona wasn't acceptable after Mel called him out at one of the commitment ceremonies for saying he didn't want to 'allow' her to get upset.
The dad-of-one went on: "I do understand the way I articulate my terminology can come across in a way it isn't intended to and I am really working on that."
Midway through MAFS airing on E4 it was reported Brad was 'axed' from the experiment, with MailOnline claiming he was asked to leave due to his 'controlling' and 'coercive' behaviour. They also reported he'd already moved on after he was pictured kissing a woman at Alton Towers.
Listen live to Capital, and catch up on any shows you missed, on Global Player.