Who's Still Together From MAFS UK 2023?
20 November 2023, 16:52 | Updated: 21 November 2023, 16:48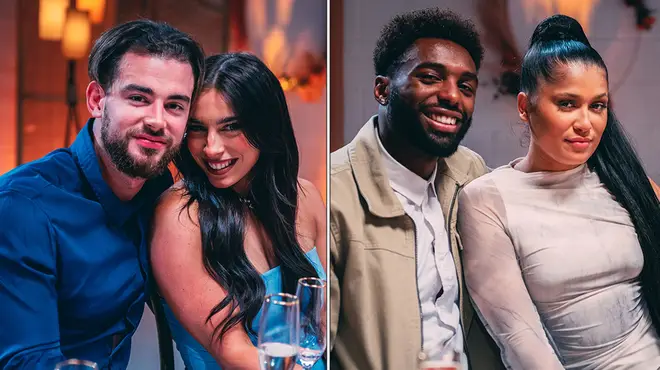 Married at First Sight UK 2023 was one of the series' most dramatic experiments, so which couples are still together?
The brides and grooms have reached the end of their MAFS UK experiment and along the way we've seen one contestant quit, one couple kicked off and a brand new couple formed.
Jay and Luke, Adrienne and Matt, Erica and Jordan and Tasha and Paul are just a few of the couples viewers were expecting to go the distance, but the end of their respective journeys quickly took a turn.
Meanwhile, other couples like Peggy and Georges and Laura and Arthur faced their fair share of challenges as the final episodes approached, with Rozz and Thomas breaking up a week before the vow renewals.
We even saw one brand new couple formed as soon as the show had wrapped – Shona and Matt, who got together at the end of the experiment after he and Adrienne split.
Which Married at First Sight UK 2023 couples are still together? Here's what we know.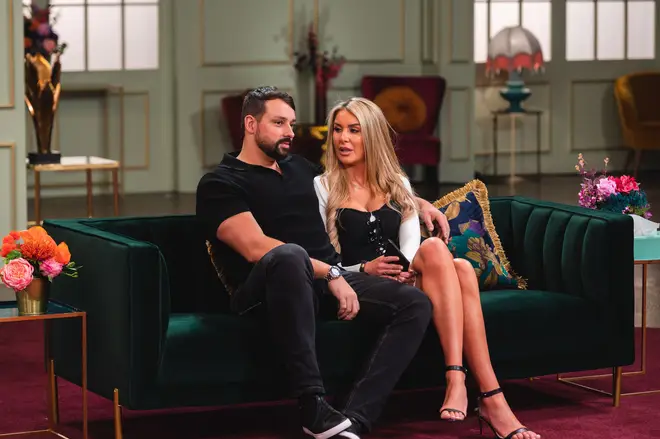 Are Peggy and Georges still together?
Peggy and Georges committed to each other during the vow renewal ceremony despite Peggy telling her husband how unsure her family were of him and whether he could provide for her and prioritise her.
They had a rocky time on MAFS UK as she struggled to come to terms with his online persona, which includes squatting for his followers, but ultimately they tried to make things work.
Peggy seemed to confirm her and Georges are still together when she posted on Instagram after their vow renewals: "I wouldn't have wanted to share this journey with anybody else and I'm so grateful and excited for our future together…So relieved that we can now publicly celebrate the imperfectly perfect us!"
Are Laura and Arthur still together?
Laura and Arthur broke up during the vow renewals episode, with her telling him the experience showed her what she 'doesn't want' in a marriage. Until then, they'd given fans hope that they're still together as they continued to post pictures of their time together in the experiment on their respective social media profiles.
However, reports on MailOnline claimed earlier in October that Arthur was spotted kissing another woman in a London nightclub on his birthday weekend, so they could be set for heartbreak afterall.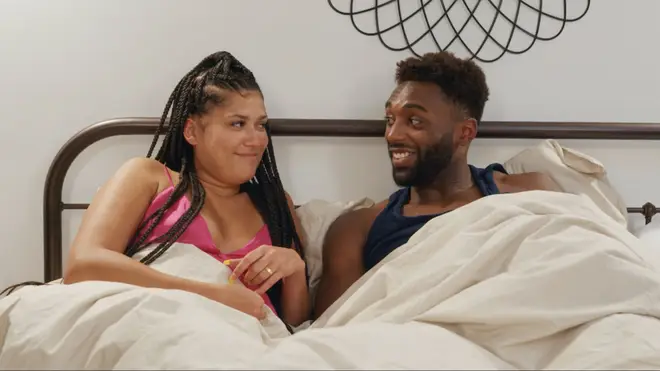 Are Tasha and Paul still together?
Tasha and Paul are one of viewers' favourite couples, with both of them admitting at one recent dinner party they've both made huge progress in terms of being comfortable discussing their emotions.
The couple decided to stay together at the vow renewal ceremony, but fans fear they've since split after relationship expert Paul C Brunson teased earlier in November 'the biggest twist' was to come for the couple.
They're also yet to share any updates on their relationship with fans on social media.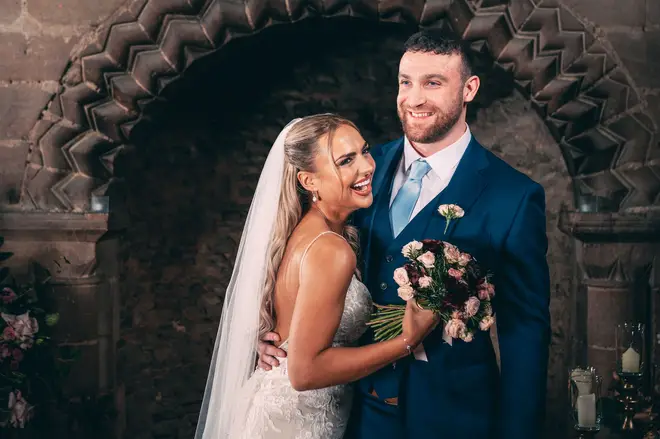 Are Adrienne and Matt still together?
Adrienne and Matt confirmed they're no longer together while at the reunion dinner party, with Adrienne telling her co-stars things came to a head when he took too long to reply to her messages. Their breakup came as a shock to viewers as in the episode prior they'd committed to each other at the vow renewals.
Meanwhile, Matt has moved on with co-star Shona Manderson – who left the experiment early after the experts said it would be best if she and husband Brad Skelly drop out – after they got together once filming wrapped.
On the show, he and Adrienne hit it off instantly at the altar, but it seems things weren't meant to be.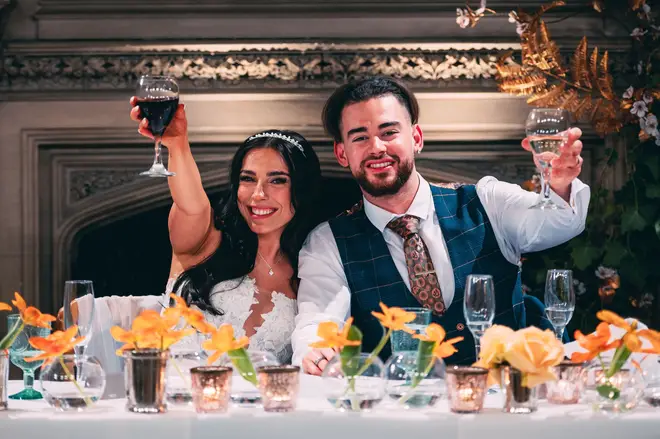 Are Erica and Jordan still together?
Erica and Jordan have showed no signs that they've split since MAFS UK, continuing to show each other love over on Instagram as they share snippets from the TV series.
At the vow renewals they decided to stay together, with Jordan sweetly telling his wife he imagined a life of dogs and babies with her.
Their relationship was tested when Jordan was hit with rumours he'd kissed another girl, something he and Erica fell out over at the reunion dinner party, however, they're still going strong if their recent, loved-up selfies are anything to go by.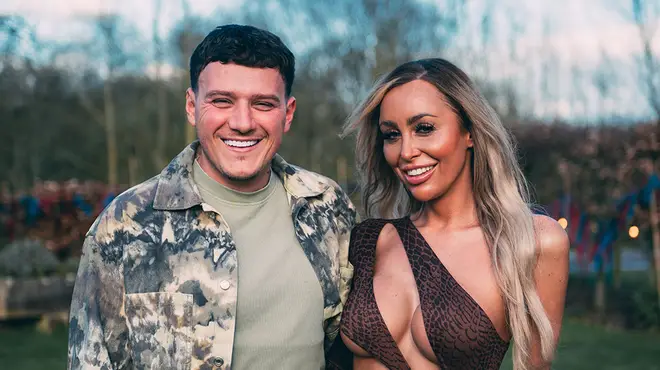 Are Ella and JJ still together?
Ella and JJ broke up at the vow renewals, with Ella admitting he's not the right guy for her despite being the first man to accept her for who she is.
They've proved they're at least on positive terms, after Ella left a white heart emoji on one of his MAFS' posts.
She took to social media after their vow renewal aired, thanking JJ for being part of her journey. Ella wrote: "Thank you for everything you've shown me. You will always be a huge part of my life, a bestie for life, and have the biggest place in my heart forever!"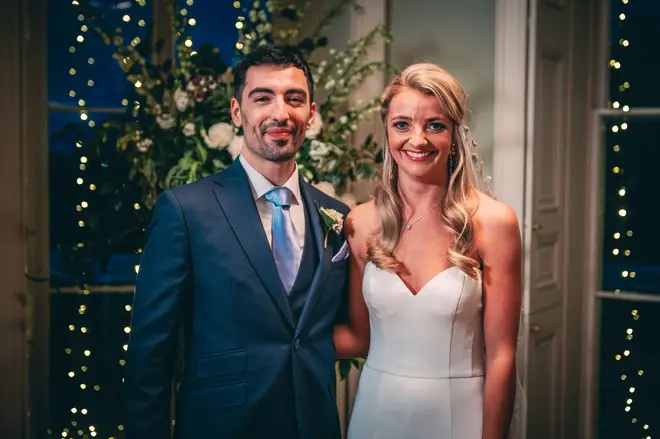 Are Rozz and Thomas still together?
Rozz and Thomas broke up at the final commitment ceremony when she brutally told him she didn't want children with him. They made viewers' hearts complete when they finally stepped out the friend zone and into full on romance after weeks of awkwardness, but after Homestay week Rozz had a change of heart.
They're still on good terms regardless and have only been complimentary of each other over on Instagram. In one recent post she called him her 'rock' after a difficult week in the experiment.
She sweetly wrote: "[Thomas] really was my rock and helped me get out of my wobble and realise I'm not only ok; but I am worthy of a relationship, I am kind, and most importantly my sparkle was enough."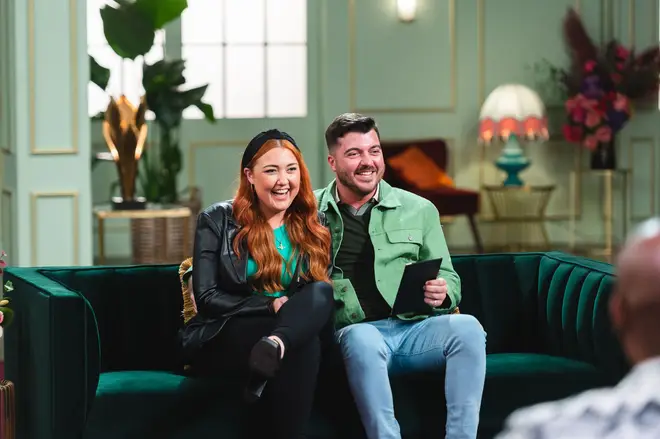 Are Luke and Jay still together?
Luke and Jay are no longer together after leaving MAFS UK! Luke shocked the relationship experts when he told them he was 'done' despite Jay wanting to work things out. It seems the last straw was the lack of communication due to the distance between their hometowns, with Jay left upset Luke wasn't making the effort she'd hoped for.
Paul C Brunson advised that he change his ways for the sake of their relationship, but it was clear Luke had no fight left in him and Jay admitted she didn't want to fight for someone who didn't want her back.
They mostly had a positive experience on MAFS UK and, aside from concerns over the long distance between their home towns, they didn't face many other conflicts until the very end of their time on the show.
Their biggest challenge came when, on the couples retreat, Jay found out Luke told the boys he felt he could go out and get another girl's number and Jay wouldn't be bothered.
Are Sean and Mark still together?
Sean and Mark are no longer together after Sean chose to leave the experiment, letting his on-screen husband know in a letter. Just a couple of weeks before the reunion Sean told Mark he didn't want to be part of the experiment anymore and didn't see their relationship going any further.
They seemed like a great match when they were paired by the experts and were an integral part of the MAFS UK group in terms of positive energy, however, their spark fizzled out after a few weeks.
Listen to MAFS UK: It's Official!
Listen live to Capital, and catch up on any shows you missed, on Global Player.