Khloe Kardashian Confirms She & Tristan Thompson Are Back Together
16 March 2021, 10:36 | Updated: 16 March 2021, 11:57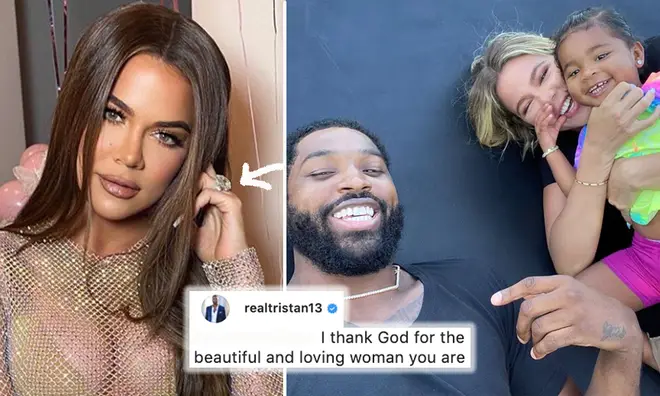 Khloe Kardashian has confirmed she is back together with Tristan Thompson who she co-parents two-year-old daughter True with. The final series of KUWTK sees them discuss having another child.
Khloé Kardashian has confirmed she is back together with Tristan Thompson in a birthday post she wrote on Instagram, telling the world she loves him.
Everyone had suspected they were back together after the mother-of-one revealed she wanted to have another child with the NBA star in a Keeping Up With The Kardashians trailer.
The pair have been on a long journey together, 'trying' to move forward after his double cheating scandal and very public split.
Keeping Up With The Kardashians: Trailers, When The New Series Is Coming Out And What To Expect
So, when did Khloe and Tristan get back together? Here's what we know...
Khloé Kardashian tells Tristan Thompson she loves him on Instagram
Khloé chose Tristan's 30th birthday to write a long, gushing message to him and drop in the fact she loves him.
She wrote: "I hope you know today and everyday how loved you are by me and so many."
Tristan responded: "I LOVE YOU SOO MUCH KOKO... let's keep building amazing memories!!!
So, either they really, really, love each other as friends, or they are back together...

As a result, Khloé has experienced backlash online as people question whether the Kardashian family will un-blacklist Jordyn Woods from their life, taking Tristan back but cutting Kylie's former BFF from their lives.
One wrote: "This family straight villainized Jordyn Woods only for Khloe to publicly stay with Tristan."
Are Khloe Kardashian and Tristan Thompson in a relationship?
We're going to say yes, after months, if not years of speculation- although we're waiting to see them seal the deal with a kiss or anything romantic in public.
In the most recent trailer for the final series of Keeping Up With The Kardashians, the pair discuss their future and their plans for another baby, since True hasn't had any other kids to play with during quarantine.
The couple both seemed on board with the idea, with fans now wondering if Khloe and Tristan are back together for good.
Last year, the pair were also rumoured to be looking for a house together in the Hidden Hills and Calabasas neighbourhood in California, where they could live as a family.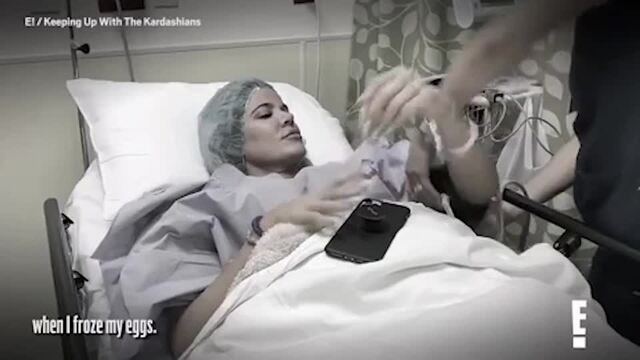 Khloe Kardashian reveals she wants another baby in new KUWTK final season teaser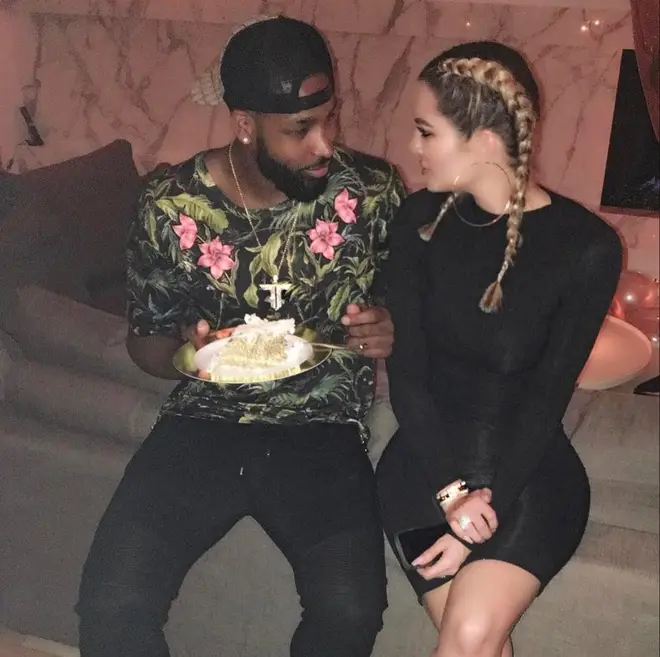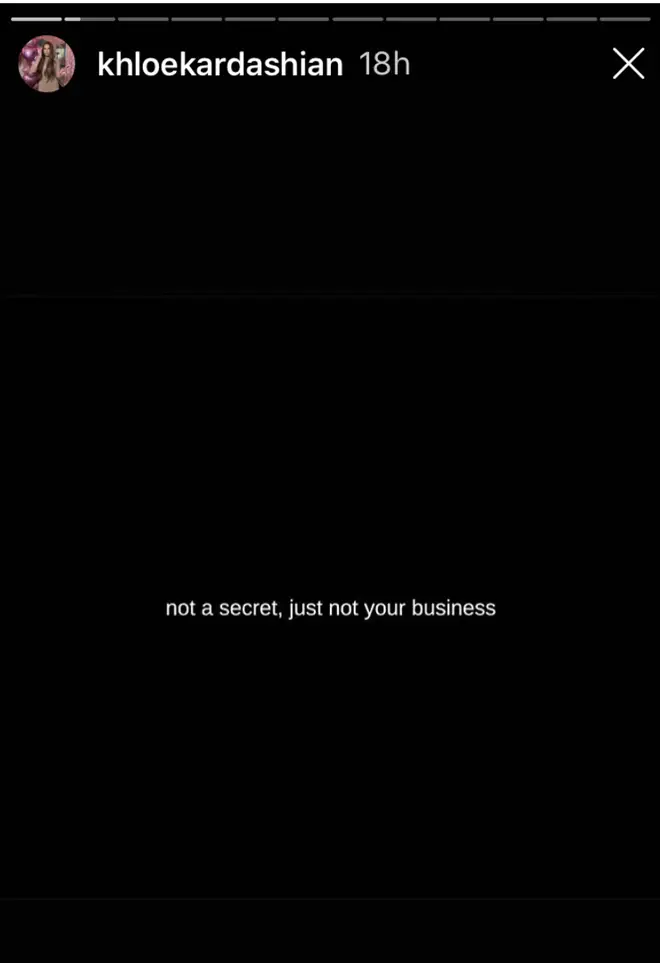 The former couple are thought to have grown stronger after spending quarantine together for the sake of their daughter True, two.
Amid speculation they're moving in together Khloe posted on Instagram Stories: "Not a secret, just not your business."
However, she kept fans guessing after following it up with a quote which read: "But being alone is magic when you're in love with yourself."
Rumours they're back together and buying a new home comes after reports they'd got engaged, which Khloe seemed to address on Twitter in July 2020 when she wrote: "I just came online and I'm even confused lol."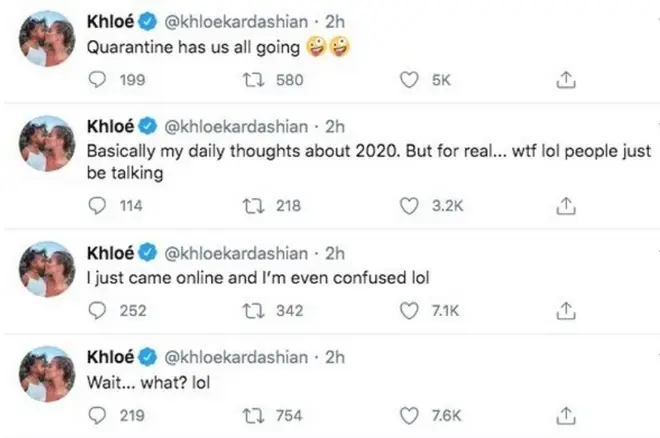 The couple sparked engagement rumours in June last year, after Khloe was seen wearing a huge ring.
Celebrating her 36th birthday with friends and family where Tristan was also at the bash, Koko was spotted wearing a sizeable diamond ring – sending engagement rumours into overdrive.
Especially since he'd left plenty of thirsty comments on her snaps just days before.
So, it looks like marriage isn't on the cards just yet, but they are certainly looking closer than ever.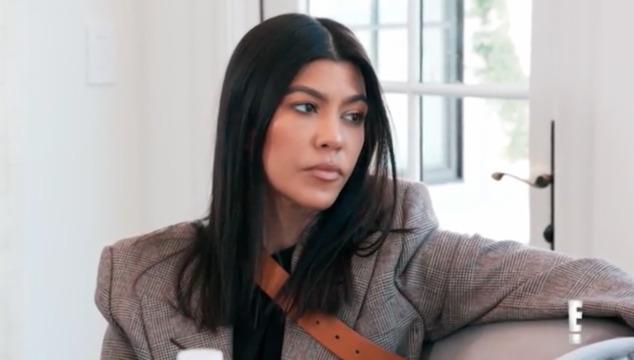 Kourtney Kardashian reacts as Khloe wants Kim as True's guardian
The pair, who first confirmed their relationship in 2016, split in 2019, and despite never confirming they've reunited, have certainly been spending plenty of time together these days.
Their relationship came to a very public end when Khloe was pregnant with True in 2018 and Tristan was pictured kissing another woman in a video, which went viral online.
Following the birth of their child, the pair reconciled, until the cheating scandal last year where Tristan kissed Kylie Jenner's ex-BFF Jordyn Woods at a party.
The altercation caused family-friend Jordyn to stray from the Kardashian clan afterwards, with her and Kylie cutting all ties.
Khloe and Tristan broke up afterwards, and have only started to spark rumours that they're romantically involved again after the couple were seemingly staying together during the coronavirus lockdown.
> Download Our App For All The Latest Kardashian News