Jordyn Woods' Red Table Talk: Watch The Full Interview With Jada Pinkett Smith HERE
1 March 2019, 17:26 | Updated: 1 March 2019, 18:08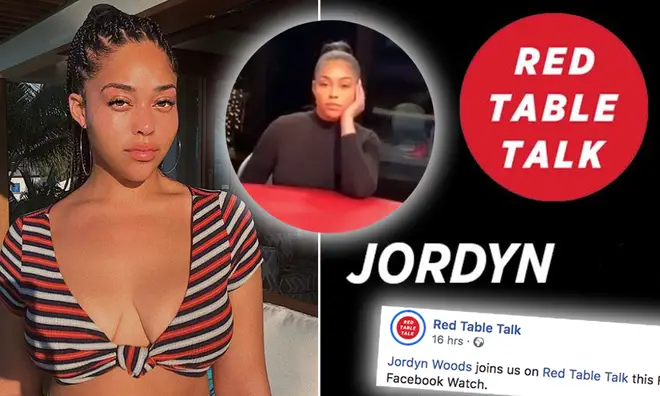 As we know, Jordyn Woods has filmed a Red Table Talk to reveal her side of the Tristan Thompson cheating scandal. Here's everything you need from where to watch the Facebook Watch web series, how and what time it will be released.
Jordyn Woods was the focus of web talk show Red Table Talk this week to, have her say on the Tristan Thompson cheating scandal and we've finally got details over when and what time you can catch the full interview on Facebook Watch.
Jordyn Woods Set To Reveal All On Talk Show With 'Aunt' Jada Pinkett Smith
Where can I watch the Red Table Talk?
The talk show is a relatively new web TV talk show series, having debuted back in May of 2018, that is hosted on Facebook Watch, a video-on-demand service ran by the social media site. You can watch the full show below.
Jordyn Woods Shares The Truth

Jordyn Woods comes to The Red Table for an emotional first interview about the public scandal involving NBA Star Tristan Thompson, the father of Khloe Kardashian's daughter. She addresses the rumors and accusations. What really happened that night? It's an RTT exclusive.

Posted by Red Table Talk on Friday, 1 March 2019
Kylie Jenner's long term BFF shocked everyone when she broke her silence after the Kardashian scandal by posting a video of herself on a studio set to her Instagram page.
So, when will the interview of the year air, how can you watch it and where are you headed for to hear Jordyn's take on the whole thing?
What time will the Red Table Talk be on?
The show debuted on Facebook around 5pm UK time on Friday 1st March. The full episode is available to watch NOW.
RTT's Facebook account announced the episode would air today, Friday March 1st. Most episodes of Red Table Talk air at 5pm PT/8pm ET (1am on Saturday morning GMT.), but it seems this exclusive was too good to sit on.
As it's a web series, the episode will automatically save to be viewed after the fact, as can be seen with other episodes on their page.

What did Jordyn Woods say on the Red Table Talk?
Jordyn Woods has admitted in her Red Table Talk interview that Tristan Thompson 'kissed her on the lips' but insisted there was 'no tongue kiss' and 'no lap dancing'.
When prompted by Jada Pinkett Smith, who she calls 'aunt', about exactly what happened, she said: "This is where the story gets tricky. I feel like I can't point fingers because I allowed myself to be in this position. I allowed myself to be there."
"On the way out he did kiss me."
Although Jordyn's social media accounts went quiet again after the dramatic teaser, there are reports that the 21-year-old model is set to 'apologise' and acknowledge that she is to blame for the incident that went down just after Valentine's Day.
Also despite reports that Jordyn claimed she was 'black-out drunk' during the incident, she reportedly admits she was 'totally lucid' and coherent throughout the evening.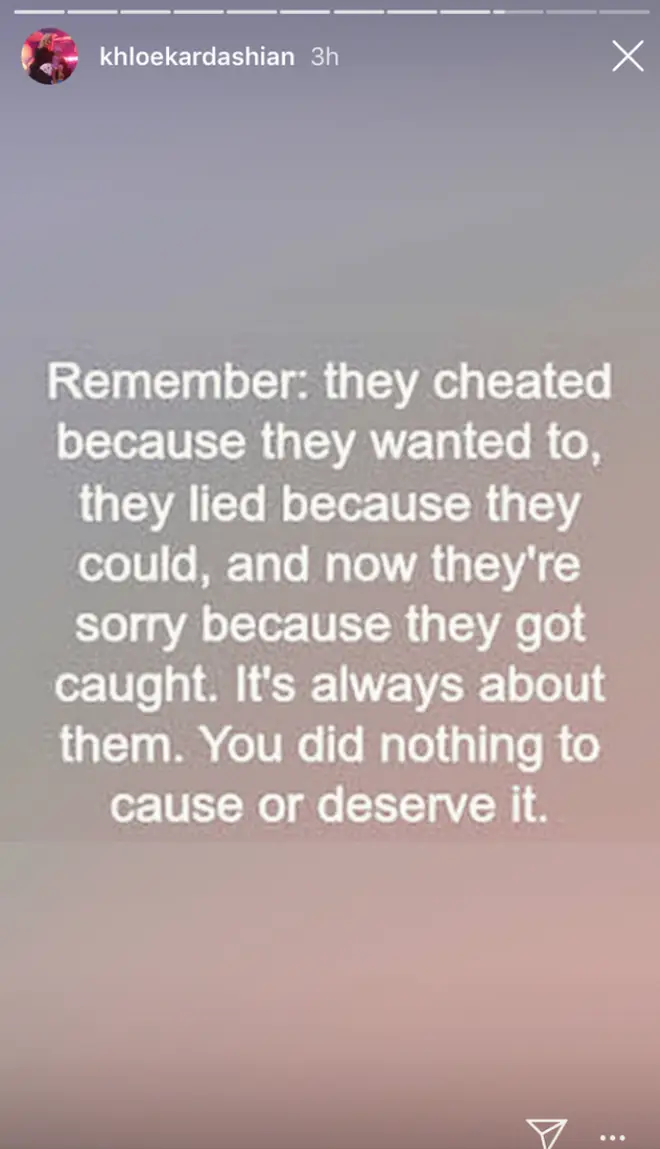 Meanwhile, after laying low, Khloé has gone into full savage mode and is throwing some not-so-indirect shade at Tristan and Jordyn, branding them 'cheaters'.
How do I watch Jordyn on Red Table Talk?
Fortunately, as it's on a web series and not a US TV channel, the whole episode will be immediately available either to stream live on Friday, or to watch at a later time.
This means no waiting around for anyone in a different country and we can only imagine how many people are going to be tuning in!
Who is the host of Red Table Talk?
Jada Pinkett Smith, wife of Will Smith hosts the show alongside daughter Willow and Adrienne Banfield-Norris.
Jordyn Woods's family have been close friends with the Smiths for years and she's said to be so close to them she refers to them as 'aunt and uncle', so it's actually little surprise she's choosing to break her silence with someone she knows and trusts.
> Download Our Brand New App For All The Latest Kardashian News