All Of Taylor Swift's Albums In Order By Year
26 October 2023, 14:46 | Updated: 31 October 2023, 09:38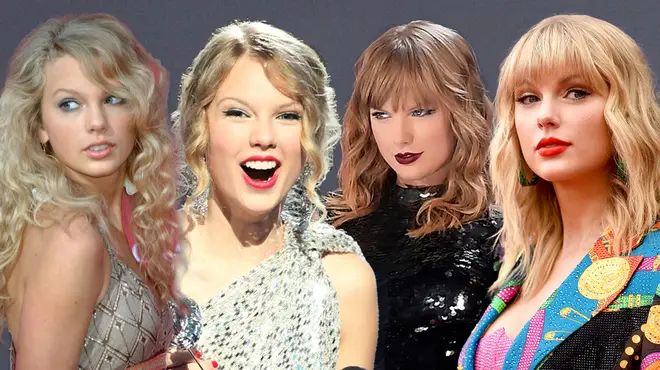 Her career has spanned 17 years and 10 albums. She's won 12 Grammys and countless other awards. Let's take a look at each of Taylor Swift's albums in order.
Over the years, Taylor Swift has transformed from a country music prodigy into a global pop sensation. Her career has seen some epic highs – like making box office history with her Eras Tour film – and some lows too. We're sure Taylor would rather forget the summer that everyone plastered her social media account with the snake emoji.
But throughout her long career, Taylor has always worn her heart on her sleeve and opened up parts of her soul with lyrics that resonate with so many people – and multiple award-winning albums as a result. Her incredible and honest storytelling has made her one of the most successful stars of her generation.
As well as re-recording her first six albums, she's in the middle of an epic sold out global tour, enjoying life with her new boyfriend Travis Kelce, and generally enjoying her life. If there has ever been a perfect example of living the dream then this may be it.
Let's take a look at where it all started – her music – and take a trip down memory lane with all of her original albums in order.
'Taylor Swift'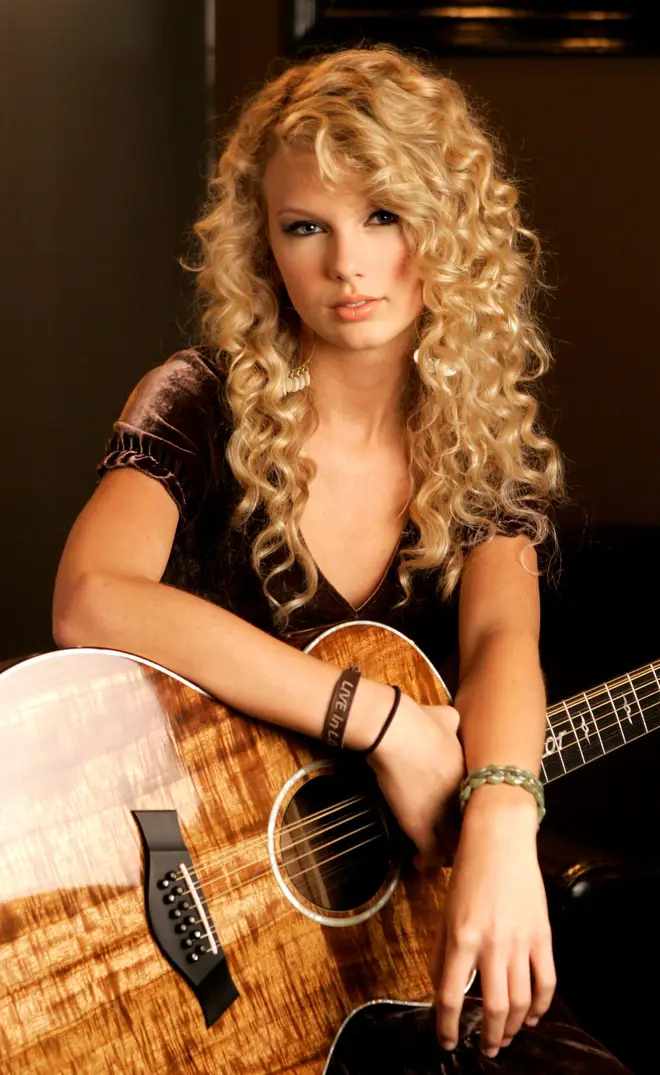 Year: 2006
If you only listen to one song it should be: 'Teardrops On My Guitar,'
Taylor Swift's self-titled debut album was released when she was just 16 years old. This country album featured songs like 'Tim McGraw,' 'Teardrops On My Guitar,' and 'Our Song,' which catapulted her to stardom in the country music scene. With her heartfelt lyrics and relatable storytelling, she quickly became a darling of the genre.
'Fearless'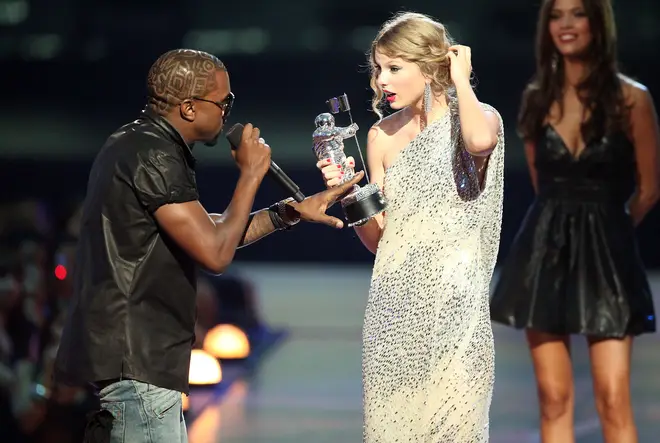 Year: 2008
If you only listen to one song it should be: 'You Belong With Me'
Taylor's second album, 'Fearless,' was a real game-changer. Released in 2008, the hits 'Love Story' and 'You Belong With Me' took her from Nashville to the world, mixing pop with her country roots, while songs like 'Mr Perfectly Fine' – rumoured to be about her relationship with Joe Jonas – would lay the blueprint for her opening her heart in her music.
Taylor would go on to to win the MTV VMA for Best Video By A Female Artist for 'You Belong With Me' – a moment that was seared into music history when Kanye West stormed the stage, grabbing the mic from 19-year-old Taylor and declaring "I'm happy for you and I'mma let you finish… But Beyonce had one of the best music videos of all time."
This incident would have a massive impact on both of their careers for years to come.
'Speak Now'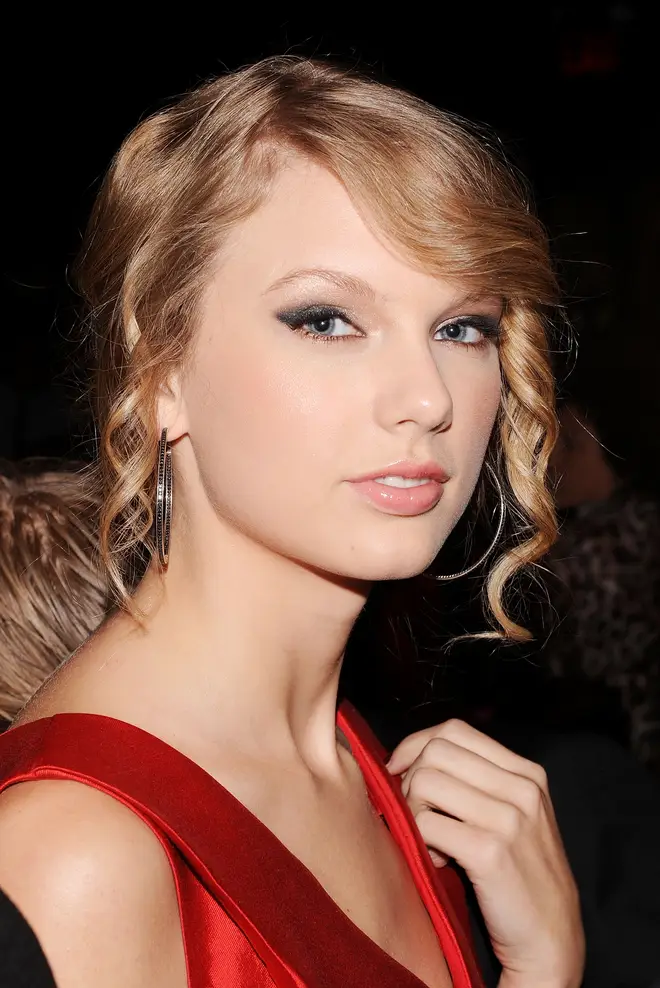 Year: 2010
If you only listen to one song it should be: 'Dear John'
Fresh off the MTV incident, everyone knew who Taylor Swift was. Far from just being 'that poor girl that Kanye embarrassed' 'Speak Now' was released to critical acclaim and it cemented Taylor Swift's status as a stellar songwriter.
Songs like 'Back to December,' 'Dear John' also set the rumour mill turning with speculation that these songs revealed details from her from her short-lived relationship with John Mayer.
'Red'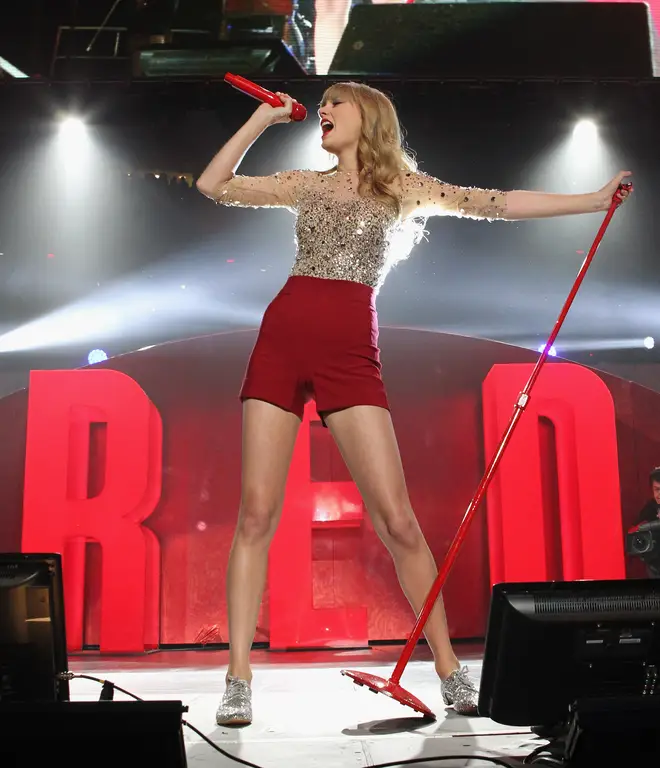 Year: 2012
If you only listen to one song it should be: 'We Are Never Ever Getting Back Together'
'Red' was a significant turning point in Swift's career. Bangers like 'We Are Never Ever Getting Back Together' and 'I Knew You Were Trouble' fully embraced her pop sound and along with the heartfelt ballad 'All Too Well' appeared to put ex-boyfriend Jake Gyllenhaal on blast.
Red' was the album that showed us what a powerful lyricist Taylor was and how she could tap into her heartbreak in ways that spoke to legions of her growing fans.
'1989'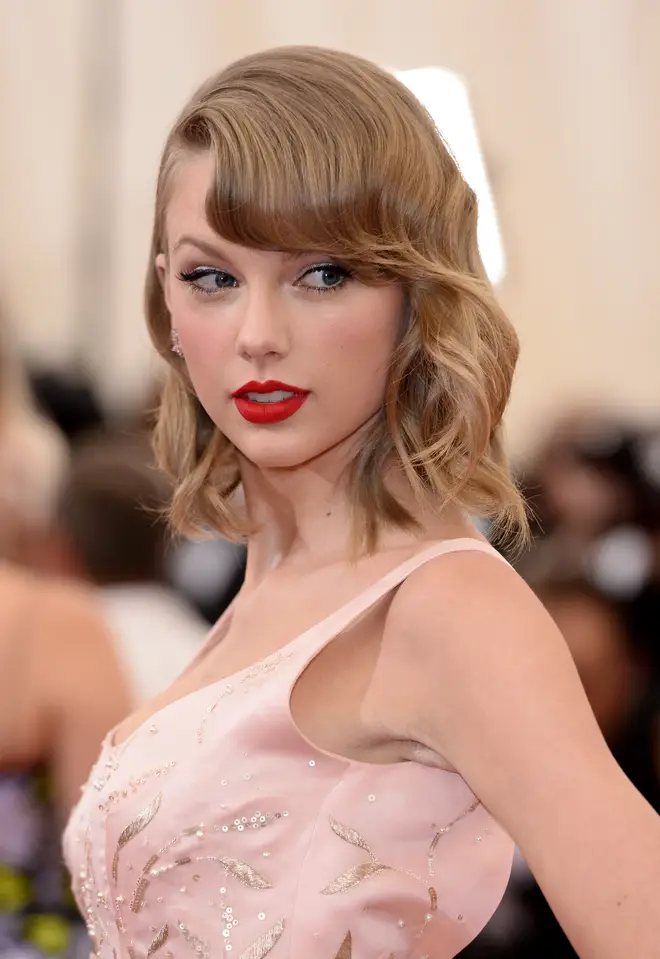 Year: 2014
If you only listen to one song it should be: Blank Space
By now, Taylor was quickly approaching superstar status. Her reputation for writing songs about her exes kept her in the gossip pages as well as the charts.
Not to be phased though she even mentions in 'Blank Space' that she's 'got a long list of ex-lovers, who'll tell you I'm insane.'
And it wasn't just exes that appeared to be on Taylor's hit list – 'Bad Blood' was written about a fellow female artist which she had fallen out with. This was heavily rumoured to be Katy Perry but the two have since made up.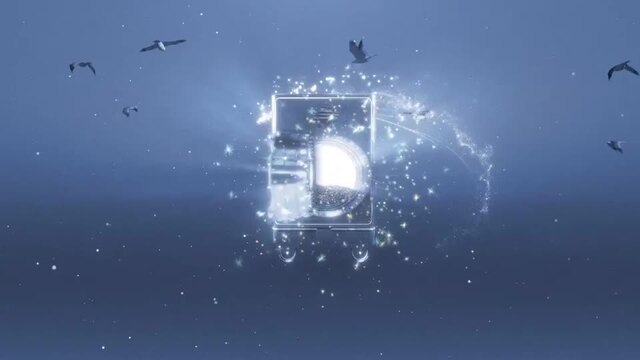 Taylor Swift shares cryptic teaser for the 1989 (Taylor's Version) vault
But really, '1989' is a fun album where Taylor isn't afraid to laugh at herself and 'Shake It Off' is her big "F*** you" to her haters.
'Reputation'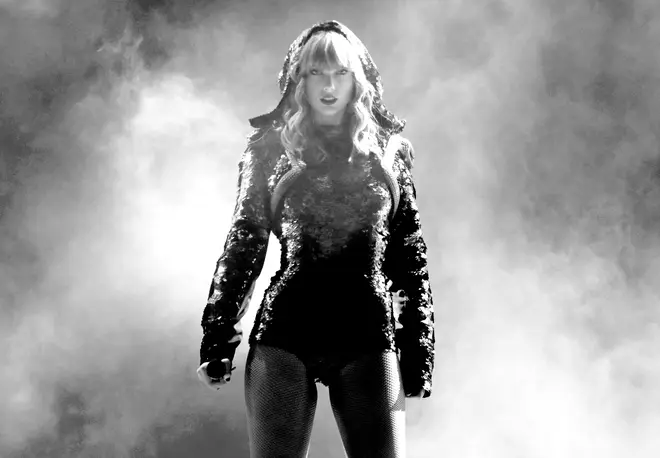 Year: 2017
If you only listen to one song it should be: 'Look What You Made Me Do'
2017 was the year the 'old Tyalor' died. In a lot of ways 'Reputation' marked the perfect end to this part of Taylor's career. It was the last album she released on the Big Machine record label which would then give her a level of artistic freedom we will see in later albums. It was also her chance to put the demons that surrounded her since the infamous MTV incident to rest.
'Look What You Made Me Do' appeared to directly address her feud with Kanye West that started at the MTV VAMs and culminated in Kanye releasing his hit 'Famous' which included the lyric: "I feel like me and Taylor might still have sex / Why? I made that bitch famous." Add to that some leaked videos from Kim Kardashian which she claims showed Taylor approving those lyrics and you have a whole heap of drama.
People all over the internet were calling her a snake and in a boss move to control the narrative, Taylor embraced the snake iconography and made it part of her vision board for this album, thus taking her power back.
'Lover'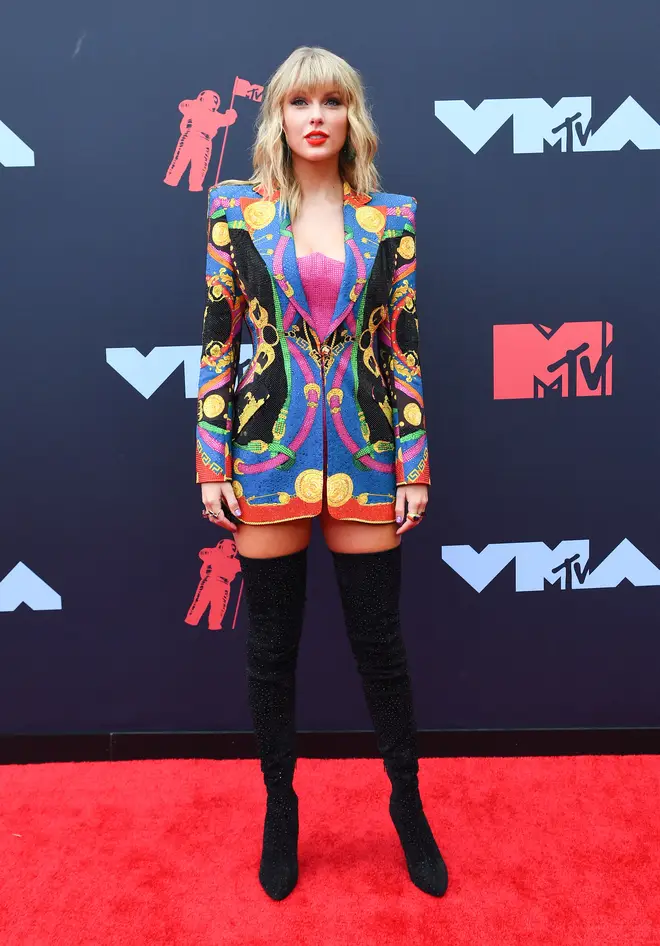 Year: 2019
If you only listen to one song it should be: 'Cruel Summer'
'Lover' was a big shift from 'Reputation' and a return to the more romantic Taylor Swift that we know and love. For the first time in a long time, Taylor appeared happy and at peace, with many people speculating this was down to her burgeoning relationship with British actor Joe Alwyn. Songs like 'London Boy', 'Lover' and 'Paper Rings' speak to her feelings of peace and contentment, something fans were quick to notice and eager to cheer on.
'Folklore'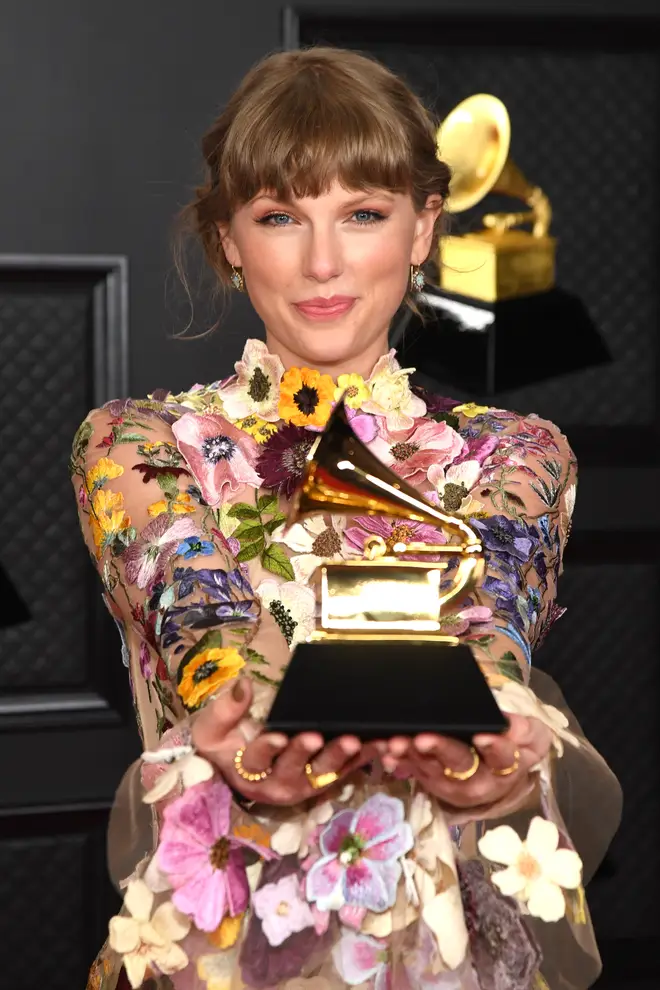 Year: 2020
If you only listen to one song it should be: 'Cardigan'
While the world was deep in lockdown, some people busied themselves with learning how to make sourdough but Taylor Swift wrote, recorded and released not one, but two albums. The first, 'Folklore', saw Taylor embrace of more folksy-indie sound
'Folklore' is an introspective album that shifted away from the more bombastic pop that Taylor had become known for and she embraced a more pared-back, indie folk vibe.
The melodies on 'Folklore' are hauntingly beautiful, accompanied by melancholic narratives that sweep you into the intimate world Taylor has crafted. Her lyrics are full of with vivid imagery, exploring tales of love, nostalgia, and the complexities of human emotions - something Taylor has always been adept at exploring.
The critics loved it too and she won the Grammy Award for Album of the Year.
'Evermore'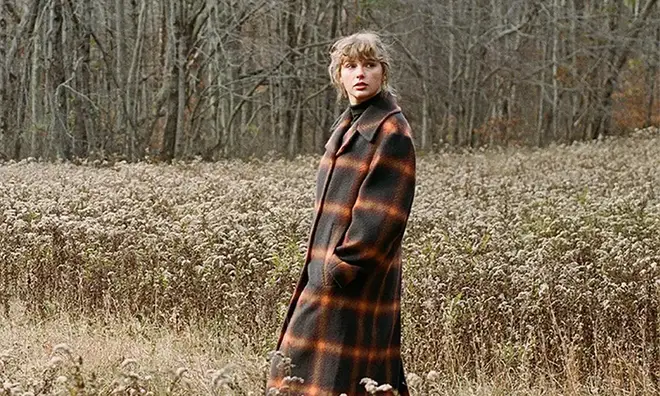 Year: 2020
If you only listen to one song it should be: 'Champagne Problems'
Mere months after 'Folklore' dropped, Taylor released 'Evermore,' its companion album. It continued the folk-inspired theme, with songs like 'Willow' and 'Champagne Problems.' This two-album release marked a period of creativity and experimentation for Swift.
'Evermore' is a mesmerising and enchanting journey that takes the listener deeper into the lyrical landscape of Swift's storytelling. It offers a new array of emotions and narratives and she masterfully crafts vivid stories with her lyrics.
She collaborated with indie darling Justin Vernon of Bon Iver on the title track which makes for a  captivating duet that delves into themes of longing and the passage of time - something the world felt during Covid. The haunting harmonies and melancholic instrumentation resonate deeply, capturing the bittersweet essence of love and its complexities.
A departure from some of her earlier work. 'Evermore' explores a variety of characters and their narratives rather than drawing from her own experiences. Songs like "Tolerate It" and "Happiness" delve into the complexities of relationships, while "No Body, No Crime" tells a gripping murder mystery story.
'Midnights'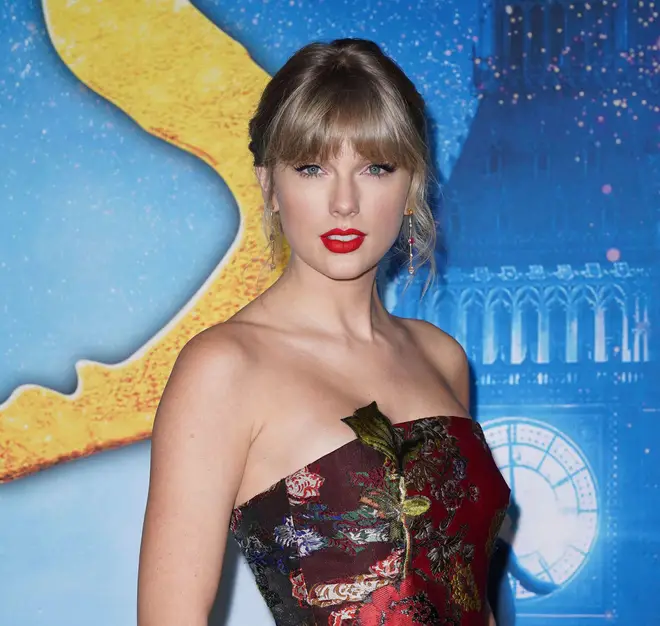 Year: 2022
If you only listen to one song it should be: 'Lavender Haze'
Working with long-time collaborator Jack Antonoff, Midnights is Taylor's 10th studio album. It sees her embrace all facets of her public and private persona. Songs like 'Anti-hero' and 'Mastermind' again addresses the accusations that Taylor is manipulative while she sings about the excitement of the first flushes of love on Lavender Haze – a song widely believed to be about her now ex Joe Alwyn.
'Midnights' is Taylor's most successful album to date ad has generated more than $230 for her record company.
Listen live to Capital, and catch up on any shows you missed, on Global Player.