Taylor Swift And Boyfriend Joe Alwyn's Relationship Timeline: Their Real Life Love Story
13 February 2020, 10:31 | Updated: 13 February 2020, 10:36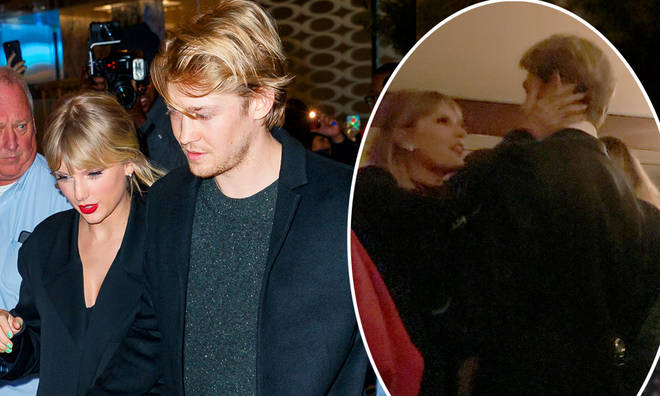 Taylor Swift has kept her relationship with actor Joe Alwyn firmly out of the spotlight, but the couple seem seriously loved up.
Taylor Swift dropped new album 'Lover' in August, and the first two singles she released 'Me!' and 'You Need To Calm Down' had everyone searching for clues about what to expect.
The pop star said in the run-up to her album's release her seventh album marks her "next chapter" as she has fully moved on from her darker 'Reputation' era for a much more uplifting and happier point of her life, in which she is happily loved up with Joe Alwyn.
Taylor Swift Reveals 'The Girls In Pop Music' All Text Each Other
Tay Tay's latest album was described by the 23-year-old as a "love letter to love", and it contains a few nods to her romance with boyfriend Joe Alwyn – which she has successfully kept out of the spotlight, despite those pesky engagement rumours.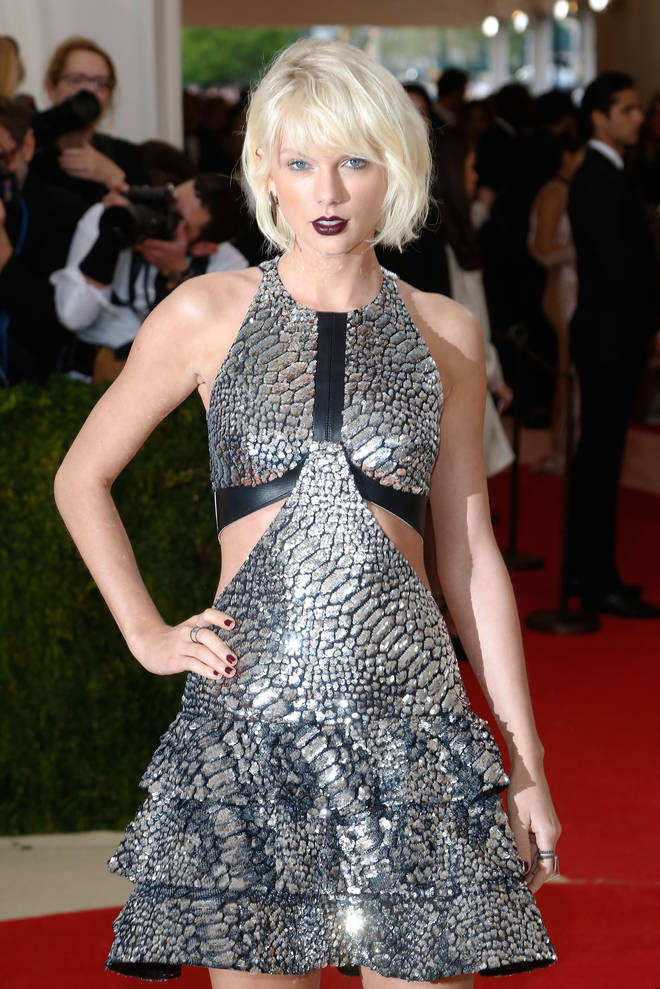 But how did the couple first meet, and what do we know about their romance? Here's a complete timeline of their relationship...
Taylor Swift and Joe Alwyn kiss at the NME Awards
Taylor and Joe surprised fans by turning up at the NME Awards on 12 February at the O2 Academy in Brixton, and the couple were all over each other as they sat at their table amongst the celebrity guests.
They were also caught on camera sharing a sweet kiss!
When the 'London Boy' singer accepted her award she made it clear she was having a wild time, telling the audience: "This is my first time at the NME Awards, and like, I just feel like everyone here is so shy, so reserved. Are you guys having any fun tonight? Are you going to come out of your shells at all?"
Poking fun at the crowd, Taylor added, "Oh, wait no. This is like the craziest award show I've ever been to."
The couple show rare PDA in Miss Americana documentary
Joe makes a small cameo in Taylor's Miss Americana documentary (which hit Netflix on 31 January) where we see the songstress throwing her arms around her beau in one scene, and kissing his hand in the back of a car in another.
Fans are loving that they gained more of a candid glimpse at their relationship in her new Netflix film.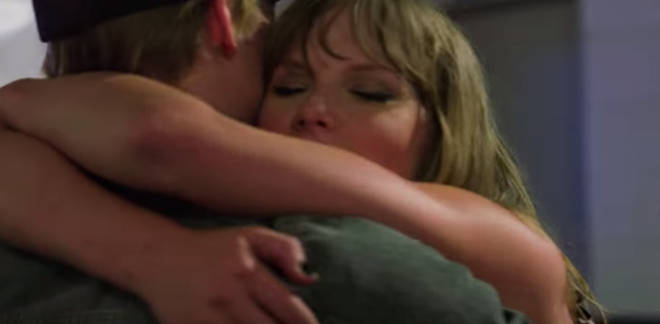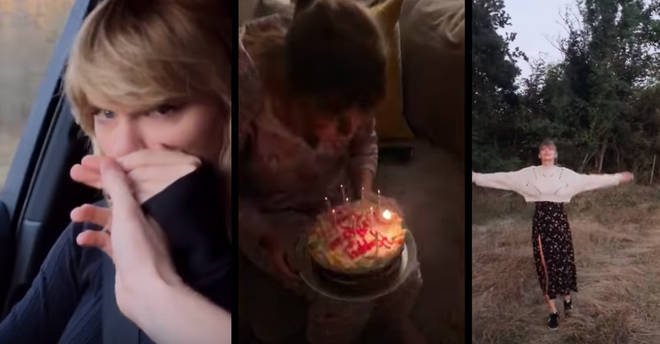 Taylor and Joe make a rare joint appearance at the Golden Globes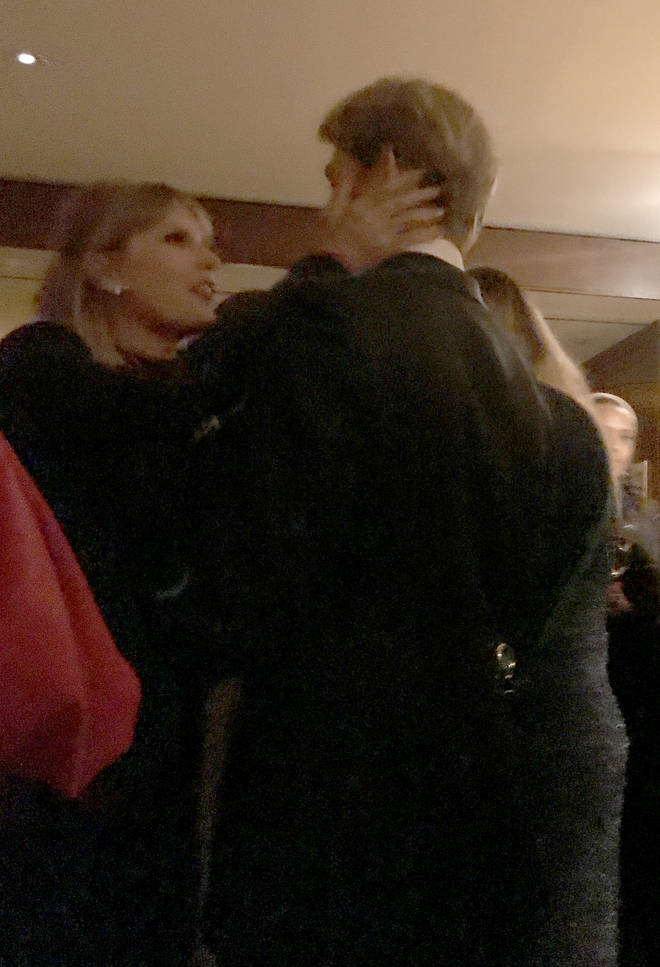 After walking the red carpet separately at the Beverly Hills Hotel, Taylor and Joe were sat together for the Golden Globes ceremony, with a few cameras managing to snap the couple looking completely loved up.
During the evening they were pictured looking totally in love, as the star held her hands to her actor boyfriend's face while they chatted in a complete world of their own at an after party.
They were also photographed chatting intently at their table, with Taylor placing her hand on her beau's leg.
The couple spend Thanksgiving in the UK
After hosting a 'friendsgiving' dinner party including model Gigi Hadid, Martha Hunt and Queer Eye chef Antoni Porowski, Taylor jetted to the UK for a cosy weekend with her man.
The 'Me!' singer is thought to have remained in the UK since then after she was spotted shopping at Stella McCartney's London store days ahead of headlining Capital's Jingle Bell Ball.
Taylor reveals why she keeps her relationship so private
Speaking to The Guardian in the autumn, Taylor revealed why she doesn't speak publicly about her romance.
She said: "I've learned that if I do [talk about my relationship], people think it's up for discussion, and our relationship isn't up for discussion."
"If you and I were having a glass of wine right now, we'd be talking about it—but it's just that it goes out into the world. That's where the boundary is, and that's where my life has become manageable. I really want to keep it feeling manageable."
Engagement rumours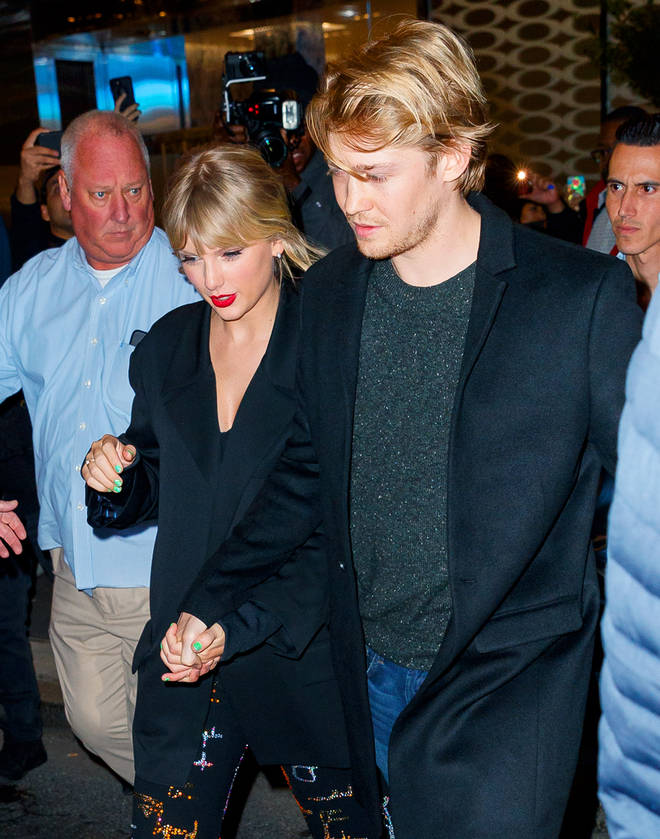 Taylor re-ignited rumours she's set to marry her boyfriend after including lyrics in her song 'Lover' which heavily hinted at marriage.
Before her album dropped she shared a photo from her Vogue cover shoot and in the snap the 29 year old can be seen with a piece of string tied around her finger, with many fans guessing is a reference to "tying the knot".
She captioned the stunning ballet-inspired image: "My heart's been borrowed and yours has been blue. All's well that ends well, to end up with you".
Naturally, fans were sent into a frenzy over the cryptic caption, something Taylor only fuelled when she liked a tweet which read: "Wait…….. my heart's been borrowed and yours has been blue…… something borrowed and something blue…… ma'am."
And after Taylor appeared on Saturday Night Live on Thursday 3 October, she was seen with a sparkling ring on her hand – but it was her right hand. Nonetheless, fans were sent into overdrive by the pictures, claiming Taylor had swapped the dazzler to her other hand in order to avoid any speculation.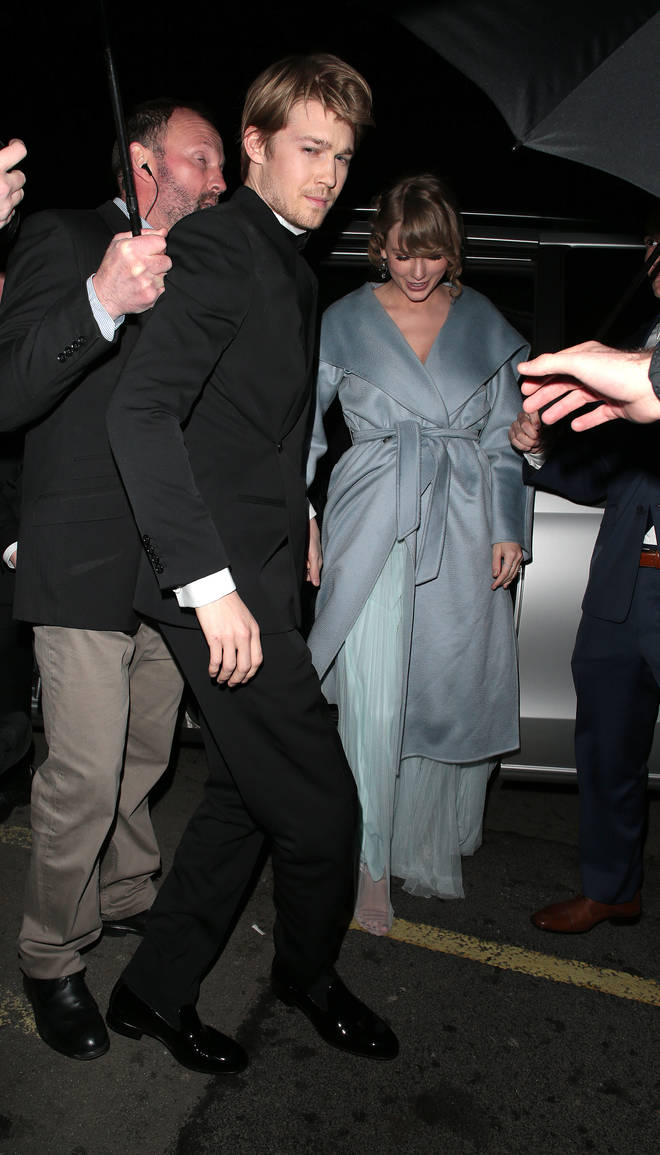 Their Relationship
While Taylor penned tracks about her love, she rarely speaks about him publicly. But her close friend Ed Sheeran has, however.
He told Roman Kemp on Capital's Breakfast Show: "He's really nice. Really, really friendly, really good dude."
They were later spotted cuddling at Capital's Jingle Bell Ball as they watched Ed belt out some romantic tunes in 2017.
The couple are thought to split their time between the UK and the US, with the pop star making regular secret visits across the pond.
Taylor reportedly avoids being snapped jetting out of her home country by flying on a private jet and using cars with blacked-out windows when she arrives in the UK.
Is any of Taylor Swift's music about Joe Alwyn?
Fans are adamant Taylor's song 'Lover' is about her relationship with the actor, as it includes very telling lyrics such as...
We could leave the Christmas lights up 'til January
This is our place, we make the rules
And there's a dazzling haze, a mysterious way about you, dear
Have I known you twenty seconds or twenty years?
The tune also references the time they've been together as Taylor sings:
We could let our friends crash in the living room
This is our place, we make the call
And I'm highly suspicious that everyone who sees you wants you
I've loved you three summers now, honey, but I want 'em all
The video for the song is equally as romantic, showing Taylor looking super loved up as she plays her beloved guitar and prances around in front of fairy lights and multi-coloured rooms within a grand house.
Becoming A Couple
For months, reports on the couple were a minimum as they kept their blossoming romance out of the limelight.
But in May 2017 it was reported they had been seeing each other for months, and Taylor had even introduced Joe to her best friends Selena Gomez and Gigi Hadid.
They were also pictured for the first time together as a couple weeks later.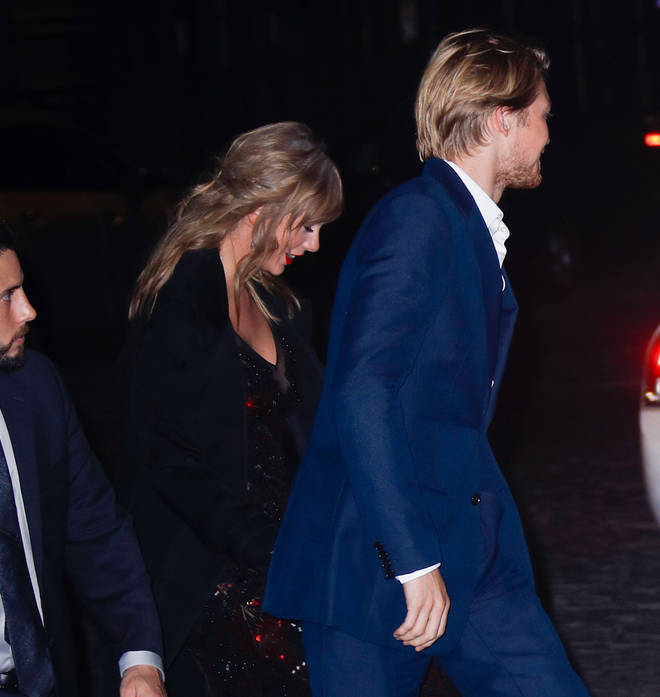 How Taylor Swift and Joe Alwyn Met
Taylor and Joe allegedly first met in 2016 at the MET Gala, and she even sang about their meeting in her track 'Dress' from her 'Reputation' album.
"Flashback to when you met me, your buzzed cut and my hair bleached," seems to refer to their respective looks on that very evening.
> Download Our App For All The Latest News On Taylor Swift