Here Is Every Song On Taylor Swift's Eras Tour Setlist
26 September 2023, 15:24 | Updated: 27 September 2023, 17:34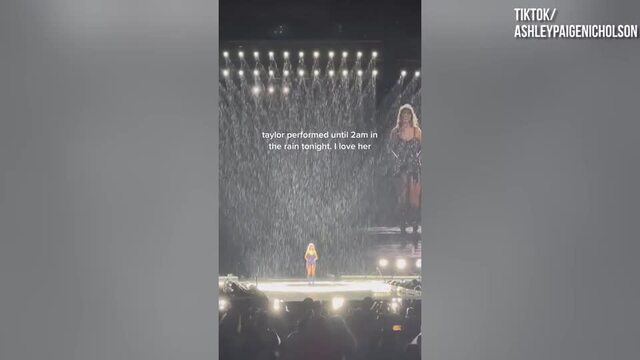 Taylor Swift performs in the heavy rain for her fans
Taylor Swift has created a setlist of dreams for The Eras Tour! Here is every song she performs in concert broken down era by era (including her surprise changes)...
Taylor Swift is finally back on the road and she is wowing ludicrously large audiences at stadiums all over the world for a string of shows which will wrap in November 2024. In the meantime, The Eras Tour is the gift that keeps on giving – it's even coming to cinemas worldwide after Taylor announced The Eras Tour Film.
The 33-year-old songstress blew everyone away when she stepped out to a 69,000-strong crowd on the opening night and delivered a 44-song performance across 10 different sets – fans were not expecting such a massive set list, including songs from every era, from 'Speak Now' to 'Reputation'.
Each and every night, Taylor surprises the audience with two acoustic songs that she's never performed before on the tour and won't repeat again.
The aptly named tour – which has been made into a concert film – celebrates not just Taylor's most recent release but all of the album cycles that have come before it, meaning there is a mind-bogglingly huge collection of songs the star could have drawn from when curating her setlist.
So here's every song she sings on tour, complete with all the surprise switch-ups she makes to her setlist...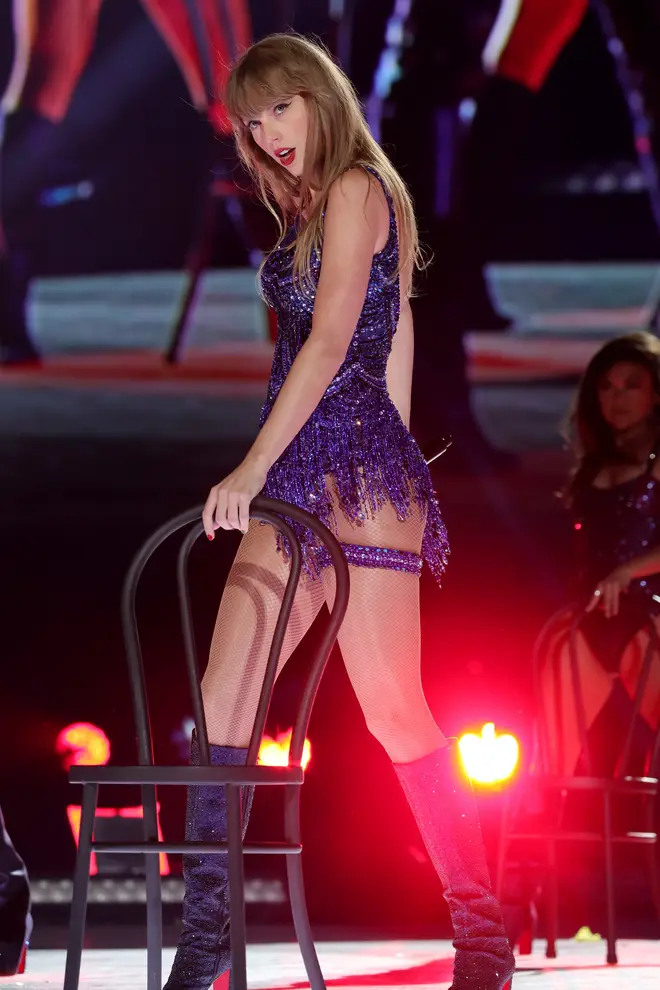 Taylor Swift's Eras Tour set list
Taylor's show is divided into 10 eras that signify every single one of her albums, with each set came a wave of nostalgia, self-referential looks and smash-hits that span her 17-year-long career. Read the full list below:
Lover:
'Miss Americana & the Heartbreak Prince'
'Cruel Summer'
'The Man'
'You Need to Calm Down'
'Lover'
'The Archer'
Fearless:
'Fearless'
'You Belong With Me'
'Love Story'
Evermore
''tis the damn deason'
'willow'
'marjorie'
'champagne problems'
'tolerate it'
Reputation
'…Ready for It?'
'Delicate'
'Don't Blame Me'
'Look What You Made Me Do'
The Speak Now Era
The Red Era
'22'
'We Are Never Ever Getting Back Together'
'I Knew You Were Trouble'
'Nothing New' featuring Phoebe Bridgers (during shows she's a support act)
'All Too Well (10 Minute Version)'
The Folklore Era
'invisible string' / 'the 1'
'betty'
'the last great american dynasty'
'august'
'illicit affairs'
'my tears ricochet'
'cardigan'
The 1989 Era
'Style'
'Blank Space'
'Shake It Off'
'Wildest Dreams'
'Bad Blood'
The Surprise Acoustic Set
Surprise song on guitar
Surprise song on piano – Read the full list of acoustic songs here
The Midnights Era
'Lavender Haze'
'Anti-Hero'
'Midnight Rain'
'Vigilante Shit'
'Bejeweled'
'Mastermind'
'Karma'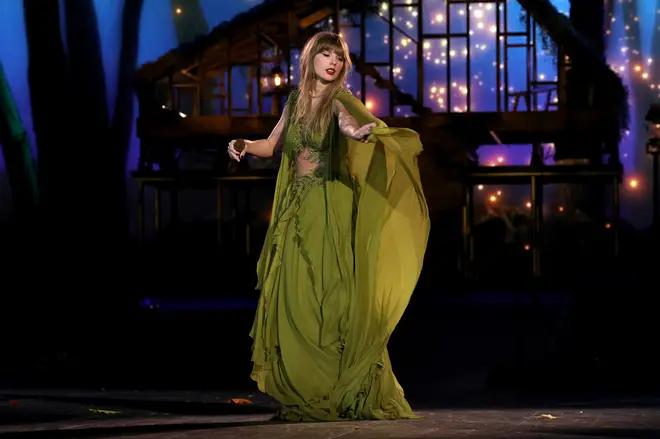 Taylor hadn't toured since 2018 with her 'Reputation World Tour', she had since released 'Lover' in 2019, 'Folklore' and 'Evermore' in 2020, her re-recorded albums 'Fearless (Taylor's Version)' and 'Red (Taylor's Version)' in 2021, and of course 'Midnights' at the end of 2022 – wow!
There were a lot of tunes that fans were theorising that Taylor would bring to the stadium stage, with many guesses ringing true on opening night!
Since 2019, Taylor has released 72 brand-new tracks and a further 15 from 'The Vault' as part of her re-releases – so it comes as no surprise that she's packed in as many songs as she could with her setlist!
In total, the songwriter has released 10 studio albums and two re-recordings and she even announced 'Speak Now (Taylor's Version)' live in concert in Nashville! Who knows what other secrets she'll reveal whilst on tour...
Listen live to Capital, and catch up on any shows you missed, on Global Player.