'The Eras Tour' Film: Taylor Swift's Concert Is Coming To The Big Screen
18 September 2023, 17:18 | Updated: 26 September 2023, 13:56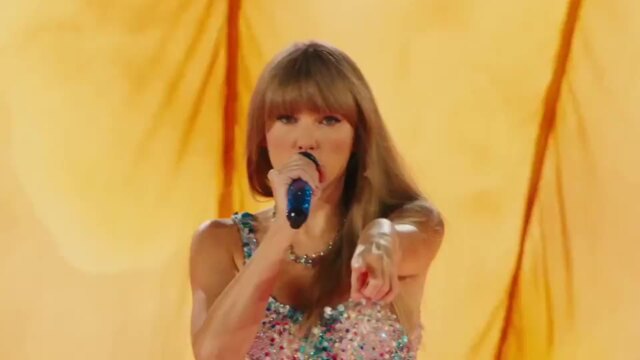 Taylor Swift announces The Eras Tour concert film with trailer
Taylor Swift is releasing an Eras Tour concert film for those who missed out on tickets or want to re-live her epic 2023 shows. Here's where it's available to watch and when it comes out.
Taylor Swift is has filmed her worldwide tour, The Eras Tour, for a concert movie and it's coming to cinema screens worldwide after Tay finally announced it would be screened in the UK and internationally.
The 'Dear John' singer is mid-way through her tour and as she wrapped on the US dates she announced The Eras Tour film, confirming it's 'coming to the big screen from October 13th.
Tay is bringing her concert to Liverpool, Edinburgh, Cardiff, London, Dublin and the rest of Europe from June to August 2024 so fans will get a taste of her epic show in the cinema before she brings the tour overseas.
Seeing as it's become an Olympic sport trying to get tickets to see Tay live, fans are already excited about the movie so they can immerse themselves in every one of Taylor's albums and re-live the show of a lifetime.
Here's what we know about The Eras Tour movie, from where to watch to when it's coming out.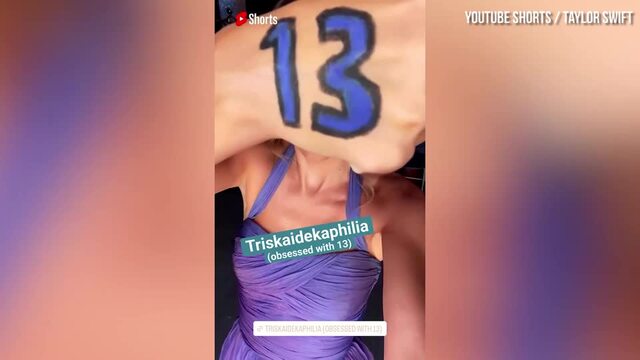 Taylor Swift does the Anti-Hero challenge
When is The Eras Tour film coming out?
Taylor's Eras Tour film is coming out on 13th October, just a few weeks before '1989 – Taylor's Version' will be released. The Eras Tour Film will be available to watch worldwide.
Swifties are already wondering if it will come out on streaming platforms after hitting cinemas. As a guide, the Reputation Stadium Tour film was released a month after the tour ended, landing on Netflix in November 2018.
Taylor's got a whole lot more dates and countries to perform in until she reaches the end of 'The Eras Tour', so we could be waiting a while for it to hit streaming sites. The final date for her tour is Toronto, Canada on 23rd November 2024.
When was The Eras Tour movie filmed?
It seems The Eras Tour Film was recorded at the start of August, when Taylor embarked on her final few North America tour dates before hitting the road in South America.
Fans spotted camera crews and filming equipments at some of concerts in the first week of August, fuelling speculation it was for an 'Eras Tour' film.
On 3rd August 2023 at the Sofi Stadium in LA fans spotted cameras filming fans in the crowd and spotted notices around the stadium alerting the audience that filming was underway.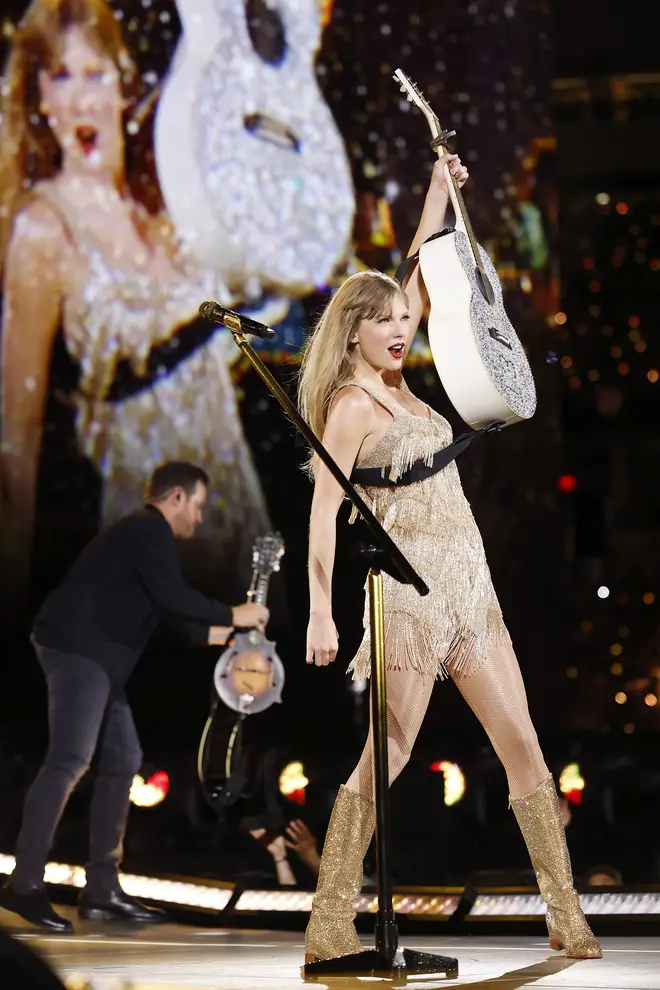 How can I watch Taylor Swift's Eras Tour film?
Swifties can watch The Eras Tour film from 13th October in cinemas across the country.
After it hits theatres, it's likely it'll eventually be released on one of the streaming giants like Prime Video or Netflix, where her films Miss Americana and Reputation are available.
We'll update this page on where you can watch it as soon as more information comes out.
How to get tickets to Taylor Swift's Eras Tour film
Tickets for Taylor's The Eras Tour film are on sale now in theatres across the world. The movie comes out on 13th October and is available to watch at most of your popular cinema chains, including Vue, Showcase and Odeon.
Taylor shared a link from her Twitter announcement to where fans can access their tickets, so you may be best off heading to that directly. Check out your local cinema's website directly too!
How to watch Taylor Swift's Eras Tour film in the UK
The Eras Tour Film is coming out in cinemas in the UK on Friday 13th October. It's the same release date for the rest of the world, so Swifties outside of the US and South America can get a taste of what The Eras Tour is like before she brings her huge show to the UK and Europe in 2024.
Taylor only announced an international release date after keeping fans on edge since revealing its US release date earlier in the summer. Thankfully, the rest of the world can officially watch The Eras Tour Film now too.
Has Taylor Swift got any other concert films?
Taylor's filmed two of her previous tours, '1989' and 'Reputation', and she also made a documentary called Miss Americana which was released in 2020 and followed her behind the scenes of the 'Reputation' tour and during her 'Lover' release.
Here are the films Taylor already has and where you can watch them:
1989 – World Tour – YouTube
Taylor Swift reputation Stadium Tour – Netflix
Miss Americana – Netflix
The Eras Tour – cinemas in North America
Troye Sivan chats all about new single 'Rush' and reveals how he was once banned from Hinge! 😅
Listen live to Capital, and catch up on any shows you missed, on Global Player.