Who Is Performing The MTV VMAs 2021? From Lil Nas X to Doja Cat
10 September 2021, 15:13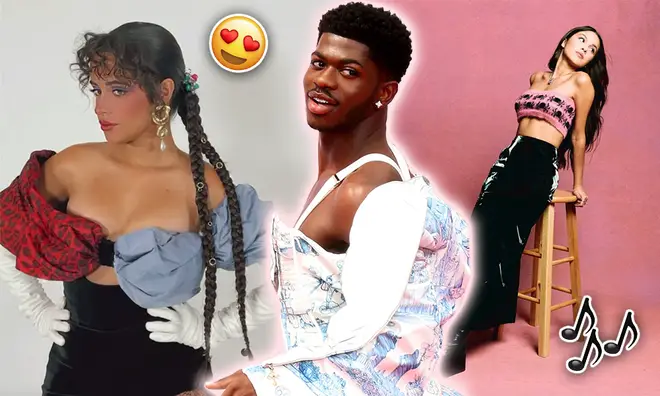 Who will be taking to the stage at this year's MTV Video Music Awards? Here's the latest.
The MTV VMAs are back! The award show will be commencing on September 13th in New York City!
Following the reveal of this year's nominees, the line-up of performers has been announced (and a few alterations have been made since).
Will Ed Sheeran be performing and why did Nicki Minaj pull out? We have all the answers...
MTV VMA 2021 Nominations: Full List Of The Nominees
The Video Music Awards never cease to churn out iconic pop culture moments – what's in store for us this year?
From Olivia Rodrigo to Lil Nas X, to a change in Lorde's set... here are all the pop stars that are set to take to the stage and perform in just a few days time.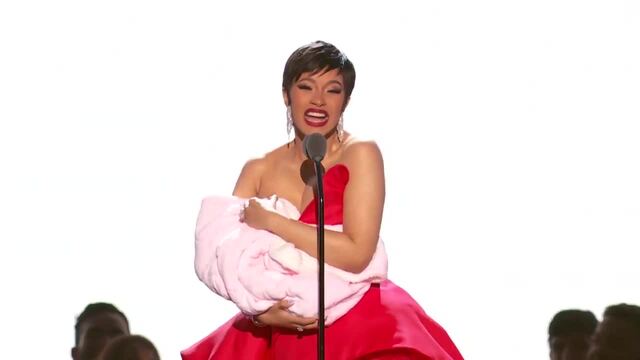 Cardi B Trolls Audience At VMAs With A Fake Baby
1. Doja Cat
Not only will Doja Cat whip out another show-stopping performance for us but she's hosting the event too! This 'Woman' really can do it all...
It was announced on August 25th that the 'Need To Know' singer will be the presenter for the 2021 instalment of the MTV Video Music Awards.
The quippy star took to Twitter to celebrate the news, writing: "I'm hosting the 2021 #VMAs this year Wowowowowowow."
2. Olivia Rodrigo
Pop prodigy, Olivia Rodrigo, will be making her first-ever VMA performance after dominating the charts since the start of the year – there's no slowing down this songstress!
The 18-year-old has a slew of hits to choose from off her debut album 'Sour' – will her latest single, 'Brutal', be getting its first live performance?
We hope so.
3. Ed Sheeran
Ed Sheeran will be giving his first-ever global performance of 'Shivers' at Sunday's show!
The upbeat track is the third single released from the star's soon-approaching fourth studio album, 'Equals' (stylised as '=').
The 30-year-old mega-star only dropped the bop on Thursday night – fans are being treated to the live rendition very swiftly!
Sheeran is also up for three nominations on the night! He's in the running for Video of the Year, Best Art Direction and Best Choreography for 'Equals'' lead single, 'Bad Habits'.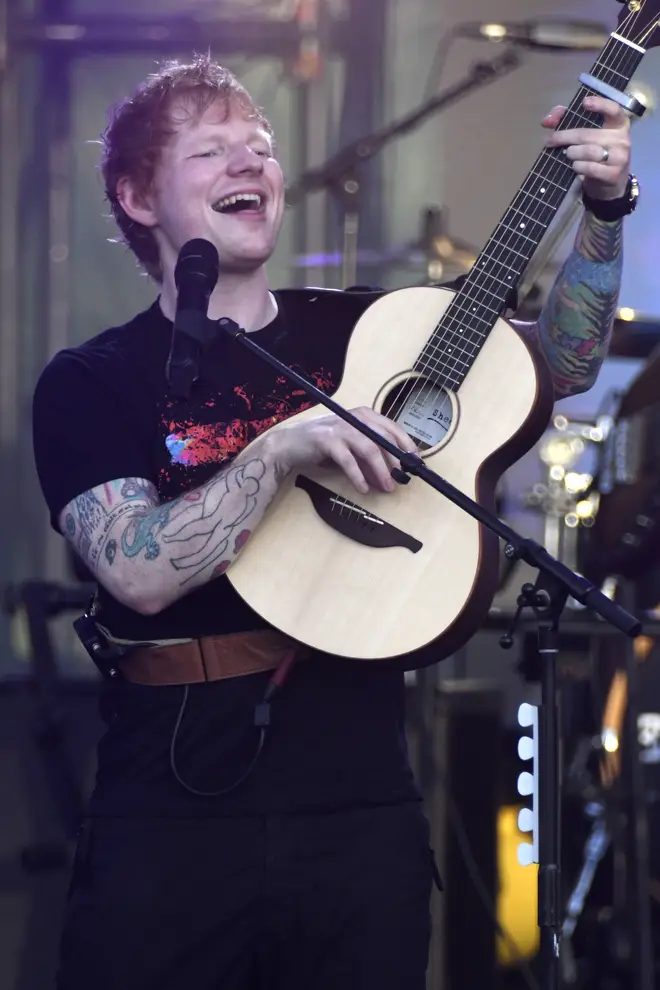 4. Normani
Normani will be stepping out into the VMA spotlight!
The R&B and pop star made her solo debut at the awards show in 2019 when she danced up a storm to her smash-hit 'Motivation'.
The MTV Twitter account posted: "Me rewatching Normani's 2019 performance of "Motivation" on repeat to mentally and emotionally prepare for her return to the #VMA stage."
The 25-year-old songstress is rumoured to be a last-minute addition to the line-up after Nicki Minaj had to pull out – the rapper tweeted out: "I just pulled out. I'll explain why another day. But I love those guys at MTV. thank you Bruce. I love you so much. Next year we there baby."
It's been confirmed that the star will give a rendition of her hit with Cardi B, 'Wild Side'.
5. Lil Nas X
Lil Nas X never fails to turn out an utterly iconic award show extravaganza (remember that BET Awards moment, anyone?).
The 22-year-old rapper is tapped to perform his new hit with Jack Harlow, 'Industry Baby' – we can only hope it will be as action-packed as the music video!
6. Shawn Mendes
Looks like Shawn Mendes will be performing his latest track, 'Summer Of Love' (ft. Tainy), at the video-centric event this year!
Shawn has a slew of VMA performances under his belt already so we're sure he will smash it out of the park!
It looks like September 13th could see the first live rendition of the new song from Shawn.
7. Chloe Bailey
Chloe Bailey has recently been making solo strides in her career after being in R&B duo, Chloe X Halle, since 2011.
She took to Instagram to announce her first-ever VMA performance, writing: "i'm so so so excited. thank you @MTV …told y'all it's coming. pre save #HAVEMERCY right now!! [sic]"
Chloe is yet to release her independent material but her debut single as a solo artist is rumoured to be called 'Have Mercy' – one can only assume this is what she will be performing on VMA night...
8. Camila Cabello
Camila Cabello is no stranger to the VMA stage!
The 'Señorita' singer will be heating up the award show with what we can assume is a live performance of her latest hit 'Don't Go Yet'.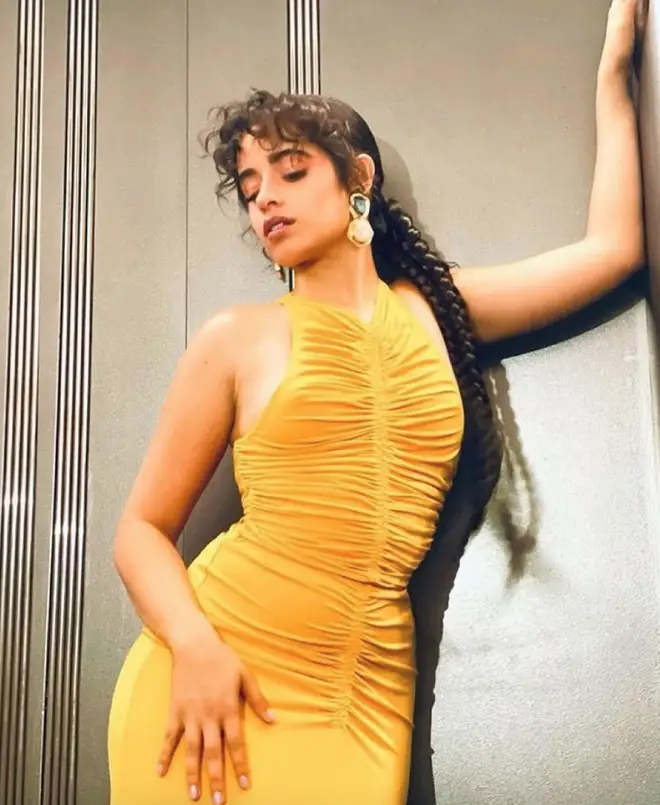 9. Justin Bieber
Justin Bieber has been a VMA regular since he burst onto the scene in 2010 as a young lad, making his first appearance at the award show and even picking up his first-ever moon person trophy!
He has since collected four of the coveted awards, will he receive another this September?
Justin is pegged to potentially perform a rendition of his smash-hit with The Kid LAROI, 'Stay'.
10. Machine Gun Kelly
Machine Gun Kelly will be blessing the New York audience with a set this year!
The 31-year-old star received his first VMA award last year for best alternative video and he is in the running to grab it again this year too.
11. Kacey Musgraves
Kacey Musgraves will be making her VMA debut and we can't wait!
The announcement came via the MTV Twitter account, it read: "Let me set the scene...@KaceyMusgraves performing LIVE on your screen No really!!! Kacey Musgraves is performing at the #VMAs for the FIRST. TIME. EVER."
The country songstress is rumoured to be performing her most recent single, 'justified'.
We can't wait to find out what numbers these talented artists will be blessing us with!
September 13th can't come soon enough...
> Here Are All The Ways You Can Listen To Capital