Love Island Viewers Call For Age Limit To Be Raised After 19-Year-Old Amber Wise Kisses Tyrique Hyde
4 July 2023, 11:13
Amber kisses Tyrique during challenge
Love Island fans feel Amber Wise is too young to be kissing men in their mid-20s on the show.
Footballer Dennis Wise's daughter Amber Wise arrived on Love Island with the other bombshells this week but as the contestants got to know each other through games and challenges, viewers felt the 19-year-old was too young for the show.
Amber is the same age that series eight contestant Gemma Owen was when she took part in the show last year.
As the bombshells got to know the boys in the villa, such as Tyrique Hyde, Montel McKenzie and Zachariah Noble, they competed against Casa Amor in a series of challenges as part of a game called Raunchy Race.
Love Island's 2023 Summer Line-Up: All The Contestants
Amber was seen kissing Tyrique, 24, as part of the challenge before they had to demonstrate their favourite sex positions on one another, scenes some viewers found uncomfortable to watch.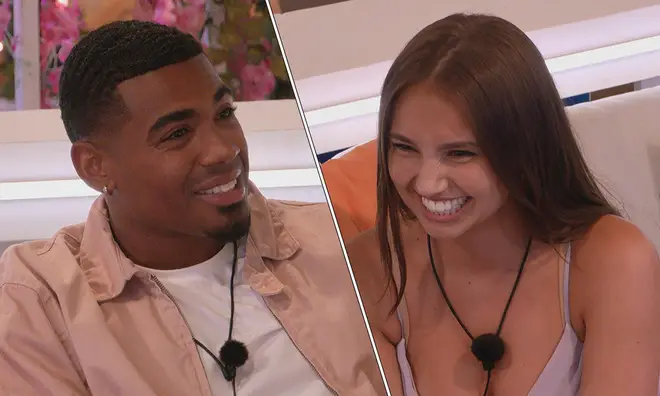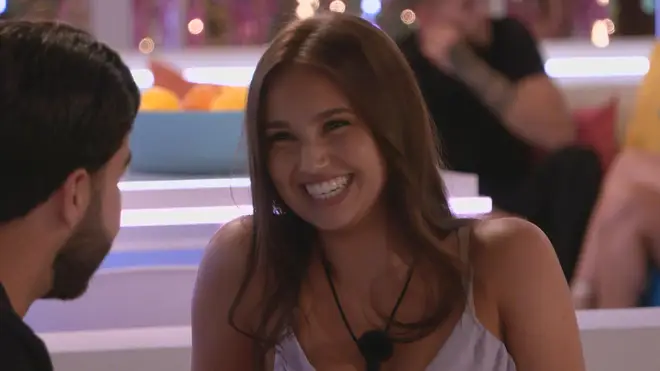 "These footballers need to start signing their 19 year old daughters up for ucas not Love Island," one person tweeted.
"I'm sorry but what are 19 year olds doing on this show," commented another.
"It should be beyond illegal for 19 year olds to be in the villa with 25-29 year olds," said a second.
"This 19 year old needs to leave asap it's so uncomfortable seeing her speak to a bunch of older men," wrote a third.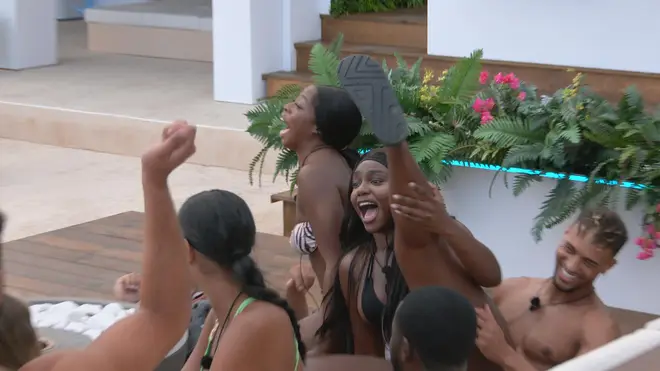 "I'm sorry but what are 19 year olds doing on this show," said another.
"Love island should really be 21+. What business do 19 year olds have with people in their mid/late twenties?" Someone else added.
As the Islanders got to know each other on a whole other level, Catherine kissed Elom and Scott had his neck licked by bombshell Gabby.
Catherine then shocked viewers by sharing a kiss with Elom the next morning.
> Here Are All The Ways You Can Listen To Capital