Who Is Taylor Swift Friends With? The Lowdown On Her New Squad
7 November 2023, 12:26 | Updated: 7 November 2023, 16:58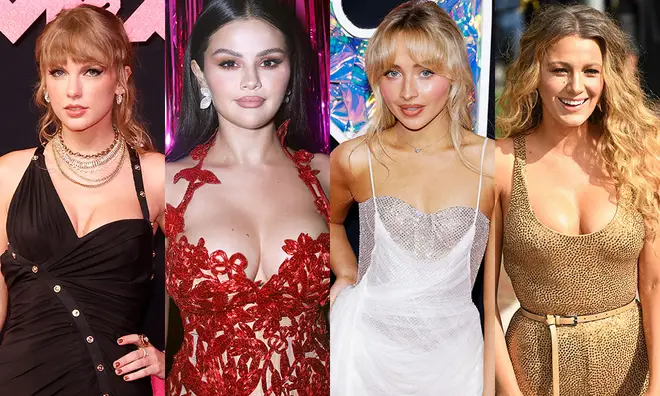 Over the years Taylor Swift's friends have included Blake Lively, Sophie Turner and Selena Gomez to name a few. But now she's in a new relationship with Travis Kelce, who is in her squad now?
With seven Grammys, 10 hit albums, a slew of hit singles and three adorable cats, who wouldn't want to be friends with her? Just imagine what the group chats are like!
Taylor Swift is also known for her legendary 4th of July parties where her squad hang out on the beach and watch fireworks. Lately, she and her famous friends seem to be popping up at NFL games as well, as the romance between Tay Tay and Kansas City Chiefs tight end, Travis Kelce seems to be going from strength to strength. Well, we all know your friends need to be on board if a relationship has any chance.
Her long time friend Selena Gomez has been with her since 2008 and has been spotted recently on outings with Taylor and her new friend Brittany Mahomes. So from the OGs to new pals. let's take a look at who is in her squad now.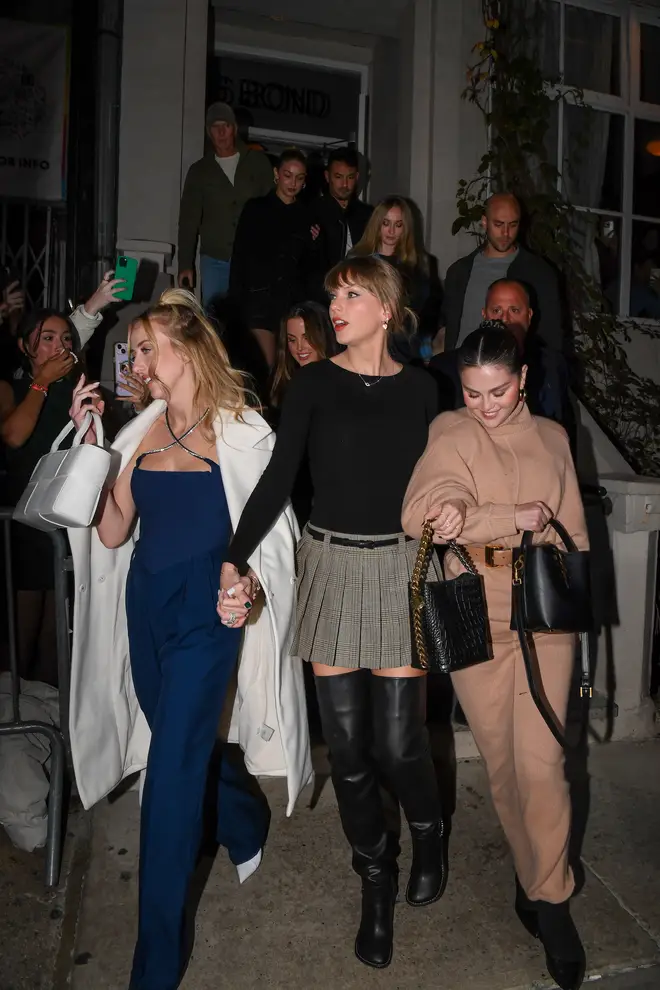 Sophie Turner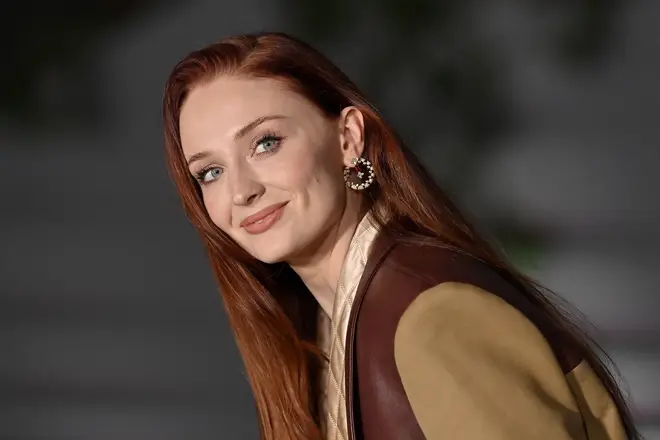 Self-confessed Swifite, and former Game Of Thrones star Sophie has been hanging out with Taylor a lot more recently, following her divorce from Joe Jonas, who also happens to be Taylor's ex. As well as going out to dinner together (an event that set social media ablaze), Taylor has also allowed Sophie to stay in her New York apartment while she works out the details of her divorce.
They were last seen hanging out in the VIP box during the Kansas City Chiefs vs New York Jets game on Sunday 1st October 2023.
Gigi Hadid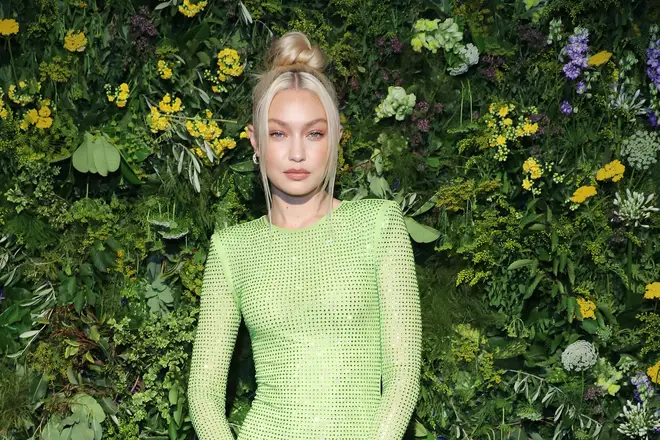 Gigi and Taylor were first seen partying together in 2014 at an Oscar's party and they've been inseparable ever since! Taylor even brought Gigi out at her 'Reputation' concert in London back in 2015, along with her other showbiz pals Martha Hunt, Kendall Jenner, Serena Williams, Karlie Kloss and Cara Delevingne.
Speaking to Variety Gigi opened up about their friendship, saying: "An amazing thing about my friendship with Taylor has been that she is a songwriter that I've connected to through my childhood into my adult life, and becoming friends has given me an insight into the mind that creates those lyrics."
Read more: Taylor Swift, Gigi Hadid And Blake Lively Are The Girl Squad Of Dreams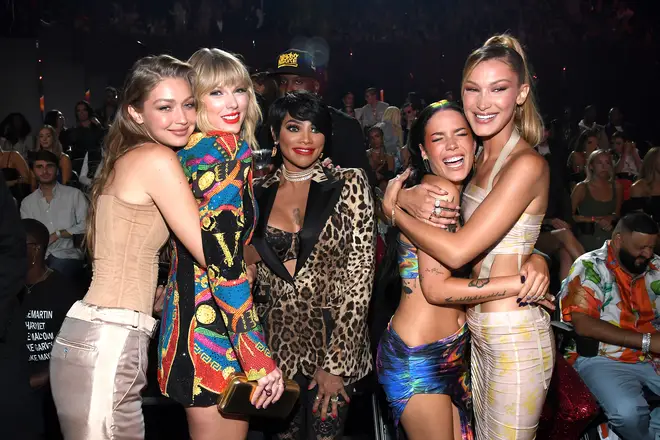 Taylor has described Gigi as a "innately kind and inclusive person". Recently, with new squad addition Brittany Mahomes, Gigi has been seen strutting around NYC with Taylor, Selena Gomez and Sophie Turner in tow.
Selena Gomez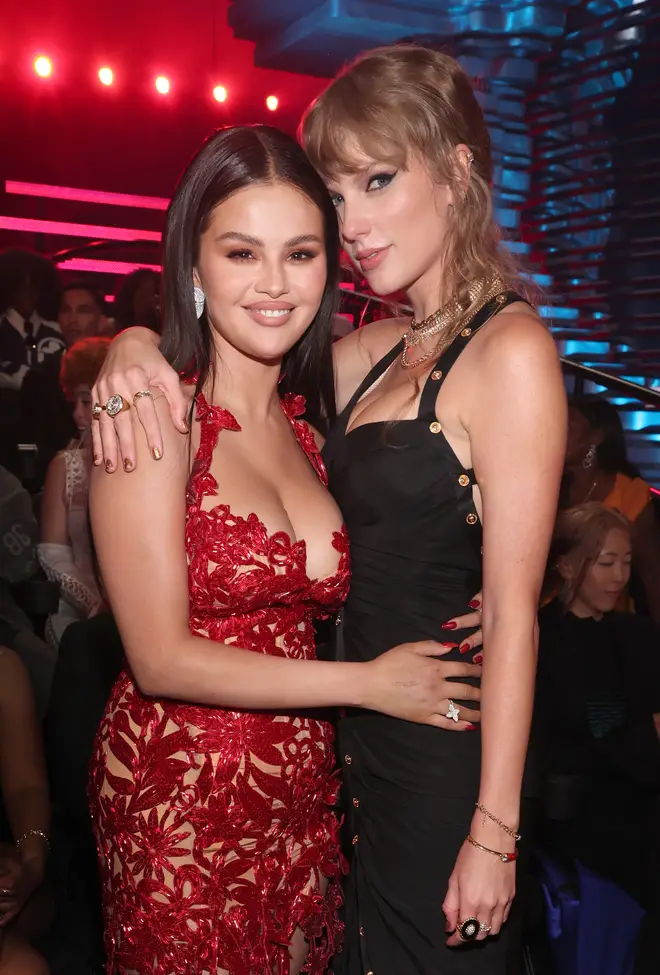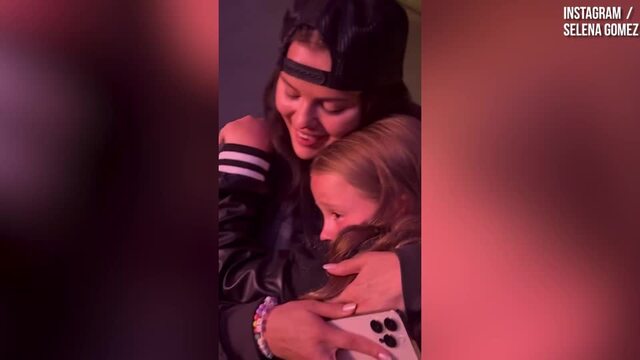 Selena Gomez posts adorable Taylor Swift tour video with her sister
They've both been in the spotlight since they were teenagers and they've both dated a Jonas Brother - if ever there were kindred spirits then it would be Taylor and Selena Gomez. Their rock-solid friendship has been documented since 2008
In 2014 Taylor told E! Online that their friendship has been "been the longest one" either of them had ever had.
Tay invited Selena to perform on her 2018 Reputation's tour where she sang 'Hands To Myself' before expressing her gratitude for Taylor: "She's encouraged me when I've had nothing to be encouraged about, and I don't know if I would be as strong as I am if I didn't have you and your family because you've changed my life.
Even in 2023 the talented duo are seen out arm in arm just like lifelong besties!
Antoni Porowski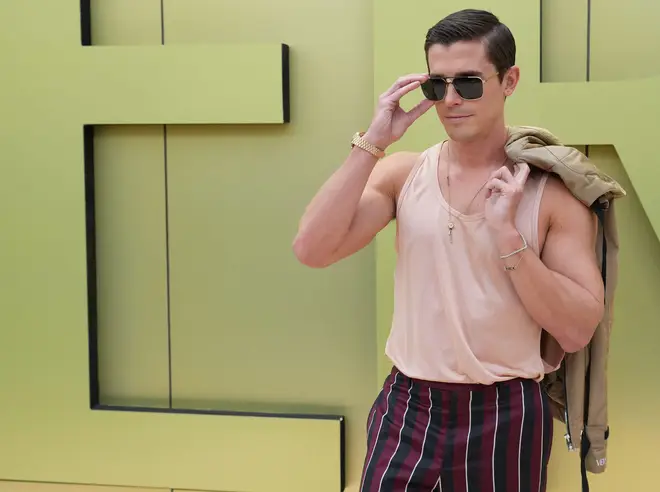 A relatively new addition to Taylor's squad, Antoni Porowski was also seen hanging with Taylor's crew at the Chiefs vs Jets game. He is best known for being one part of Queer Eye's Fab Five. Along with his cast mates, Antoni appeared in the video for Taylor's 2019 hit 'You Need To Calm Down' but the pair actually met way back in 2012, before Antoni was famous when he auditioned for a part in the video for 'Blank Space'.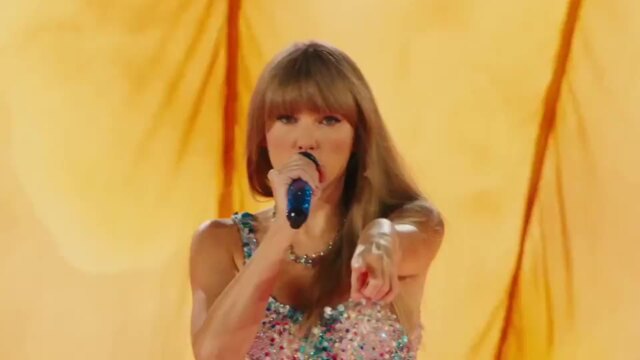 Taylor Swift announces The Eras Tour concert film with trailer
Sabrina Carpenter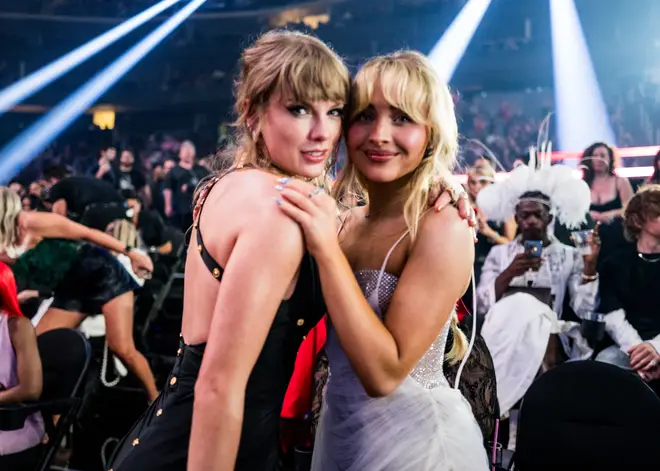 The American singer and actress, Sabrina, has been friends with Taylor since she covered 'Picture To Burn' in 2009. Sabirna cites Taylor as an inspiration to her and the two have hung out a bunch of times at award ceremonies and she was also at the Jets vs Chiefs game. Sabrina even opened up for Taylor on her Eras Tour.
Brittany Mahomes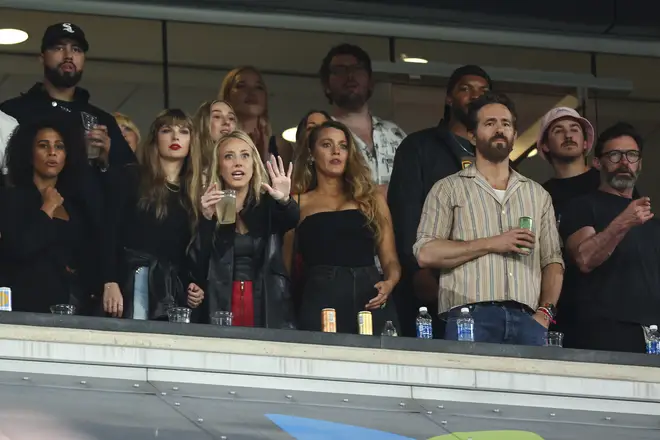 Looking for another sign that things are hotting up between Travis and Taylor? How about Taylor hanging out with Brittany Mahomes – wife of the Kansas City Chiefs quarterback Patrick Mahomes. There's not been a WAG friendship this iconic since Victoria Beckham and Cheryl Cole.
Blake Lively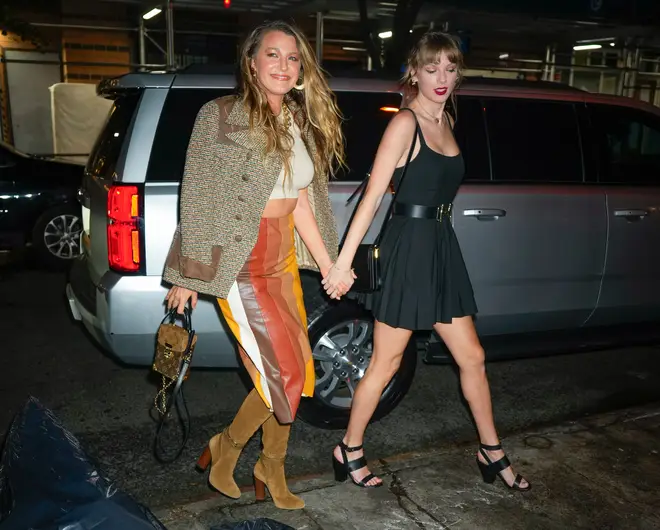 Taylor and Blake Lively have been buddies since 2015. Their friendships began like most modern relationships do nowadays - on Instagram after the former Gossip Girl outed herself as a Swifite, saying she had a "Taylor Swift Please Be My Wife Voo Doo Doll."
The two have been firm friends ever since. Blake is a stalwart at Taylor's 4th of July parties and the two even Blake even went to see the Kansas City Chiefs play with Taylor, adding to rumours that things are getting serious between Tay Tay and NFL star Travis Kelce.
Ryan Reynolds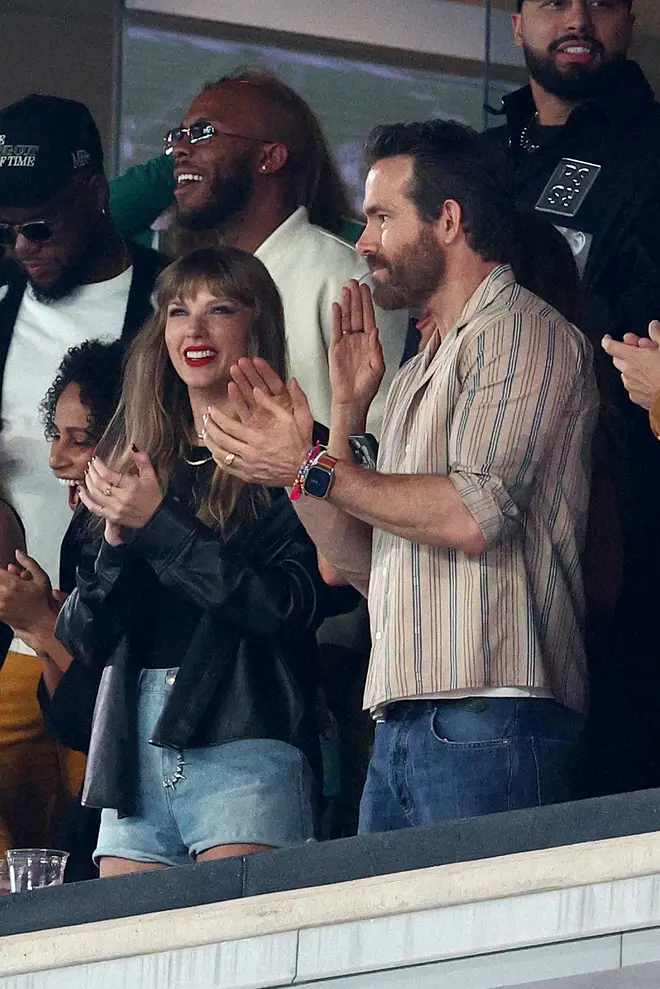 Where Blake goes, hubby Ryan Reynolds is closeby, so it's no surprise that the Deadpool actor was also cheering on the Chiefs at the VIP box. The whole Reynolds/Lively family are close to Taylor; she even mentioned their children in her song 'Betty' from 'Folklore'.
She told the crowd at the Philadelphia Eras Tour show that "there are a few of the characters [in 'Betty'] that I actually, fun fact, named after real people in my life who I love more than anything." How sweet.
Karlie Kloss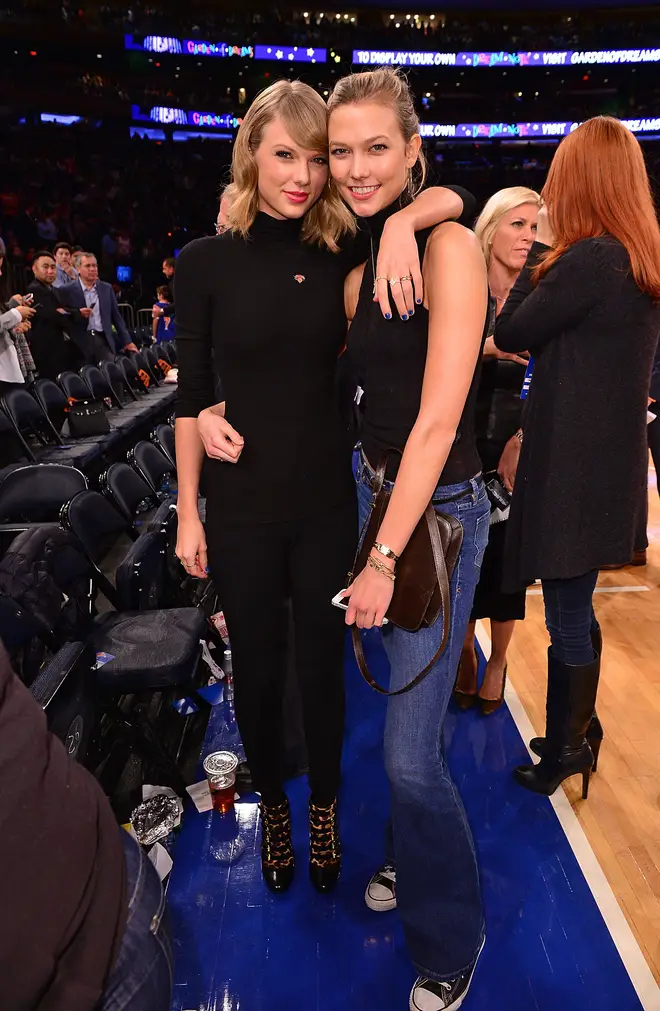 These two seemed like best buds when they first met in 2012 after Taylor told Vogue Magazine that she loved Karlie Kloss and wanted to bake cookies with her. Karlie responded to this on Instagram (of course) and asked "Your kitchen or mine?" and the rest is history.
Is Taylor Swift still friends with Karlie Kloss? Well, there have been rumours of a falling out as Karlie and Taylor haven't been seeing each other much recently, but they did have a sweet reunion recently on the Eras Tour when the model showed up to the Los Angeles show. Tellingly she was not sat in the VIP area.
Listen live to Capital, and catch up on any shows you missed, on Global Player.