Joe Jonas And Sophie Turner Divorce: A Complete Timeline Of Events So Far
11 October 2023, 14:44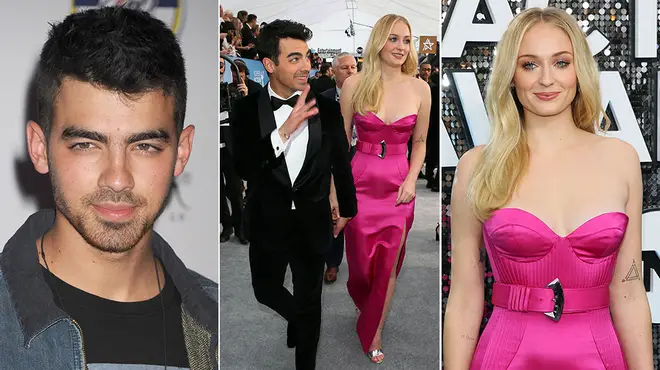 It's all over for Sophie Turner and Joe Jonas who have officially filed for divorce - here's everything you need to know that's happened so far as the proceedings go ahead.
Joe Jonas and Sophie Turner's blossoming romance, from their French wedding to having their two daughters together, has been a relationship we've all loved to watch unfold over the years.
However, after weeks of divorce speculation, The Jonas Brother officially filed for separation from the Game of Thrones actress on September 5th, bringing another hot Hollywood couple to an end.
After four years of marriage, Joe citied their union was "irretrievably broken" in his divorce documents and filed for joint custody of their two children.
And sadly, like with most celebrity divorces, Sophie and Joe's break up has become very public and complicated for a couple who have remained so private.
Here's a full breakdown of their divorce proceedings and where they're at in the process.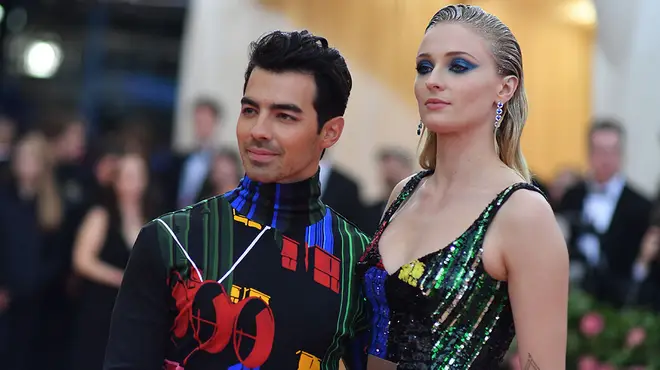 2nd September 2023
The divorce rumour mill is officially on overdrive as a TikTok account announced Joe, aged 34, is spotted without his wedding ring.
However, Sophie and Joe fans aren't convinced their marriage is over just yet after he later posted a picture on Instagram with his ring on still. This also emerges just two weeks after Sophie, aged 27, shared a sweet photo with her husband on Instagram too.
3rd September 2023
Reports of a divorce take a serious turn as TMZ reports that Joe has consulted with two LA-based divorce lawyers.
The sources claimed Sophie and Joe had suffered six months of "serious problems" and that he, despite being on tour, had been looking after their two girls "pretty much all of the time". Sophie at the time was filming a work project in the UK.
That night while performing in Austin, Joe is still wearing his wedding ring on stage.
5th September 2023
Joe Jonas has officially filed for divorce, proving the rumours to be true. In his documents, he stated his and Sophie's marriage was "irretrievably broken". He also asked for joint custody of their children.
6th September 2023
In an attempt to be unified in their separation, both Sophie and Joe shared a joint statement on their social media pages.
It clarified the relationship had ended "mutually" and "amicably" and that it was a "united decision".
7th September 2023
Joe is spotted for the first time since the confirmation of his divorce citing as he enjoyed a breakfast with his two daughters, aged three and one.
Rumours and sources take a huge turn surrounding their split, with many jumping to Sophie's defence following some unkind and unsupported reports on the internet.
It also emerged that Sophie and Joe had agreed prior to their work commitments that their children would stay with him while she was in the UK as there was more family support available and it's what they both agreed "was best".
9th September 2023
Joe speaks about his divorce in public for the first time while performing to fans at the Dodger Stadium.
Appearing emotional according to onlookers, Joe said: "It's been a tough week. I just wanna say, look, if you don't hear it from these lips, don't believe it," he told the crowd, per fan recordings. "Okay? Thank you everyone for your love and support. Me and my family love you guys."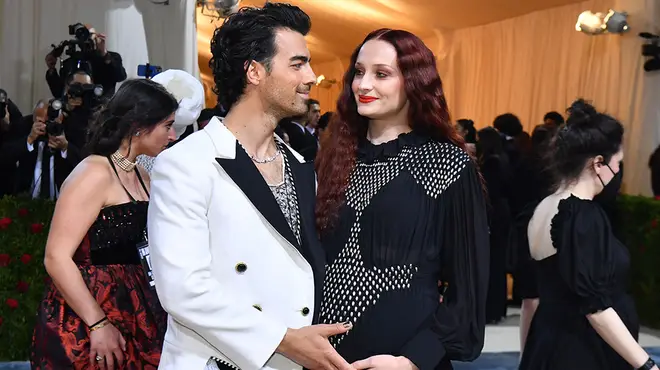 18th September 2023
Sophie and Joe remain amicable and have lunch together with their two daughters out in New York City.
20th September 2023
Fans go wild as Sophie is spotted out for dinner with Taylor Swift in NYC.
Taylor was friends with both Joe and Sophie despite the fact they used to date in 2008.
21st September 2023
Things turn complicated as Sophie officially sues Joe for "wrongful retention" of their two children in New York.
She wanted the return of their two daughters to England, which is where they apparently decided would be the place they settled for good as they search for schools for their first daughter.
According to Page Six, Sophie filed the lawsuit in Manhattan on 20th September requesting to secure 'the immediate return of children wrongfully removed or wrongly retained.'
In the documents, Sophie claims she and Joe agreed over Christmas last year that England would be their 'forever home' and that they would start to look for schools for daughter Willa.
The documents reportedly state 'the parties were both excited for the family's move to England.'
It also revealed that Sophie only learned of their divorce through the media which shocked many fans of the couple.
On the same day, Joe's reps responded saying her documents were "misleading" and they he was okay with their kids being raised in the UK and US. He added the children were unable to return to the UK as it would violate the court order issued in Florida two weeks prior.
It read: "The Florida court has already entered an order that restricts both parents from relocating the children. Sophie was served with this order on September 6, 2023, more than two weeks ago."
The statement also stated that Sophie was aware of the divorce proceedings coming her way.
Sophie headed out for her second dinner with Taylor that week.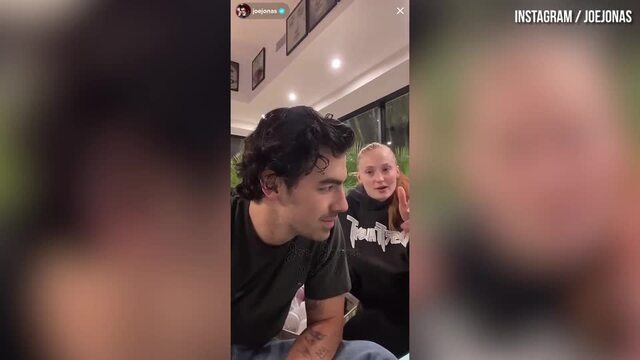 Joe Jonas and Sophie Turner talk Taylor Swift albums on Instagram live
25th September 2023
Things appear to have calmed down since the initial divorce announcement as Joe and Sophie confirm they will temporarily keep their daughters in New York.
As stated by the interim consent order, both Willa and Delphine will remain in the city, as agreed on by both parents.
10th October 2023
Joe and Sophie have reached a temporary custody agreement in which their kids will spend two weeks at a time with each parent. It also allows the girls to travel between the US and the UK, which is Sophie's homeland.
"After a productive and successful mediation, we have agreed that the children will spend time equally in loving homes in both the U.S. and the UK," Joe and Sophie said in a joint statement. "We look forward to being great co-parents."
Listen live to Capital, and catch up on any shows you missed, on Global Player.