Inside Taylor Swift And Sophie Turner's Friendship & How They Became Friends
28 September 2023, 15:33 | Updated: 2 October 2023, 12:56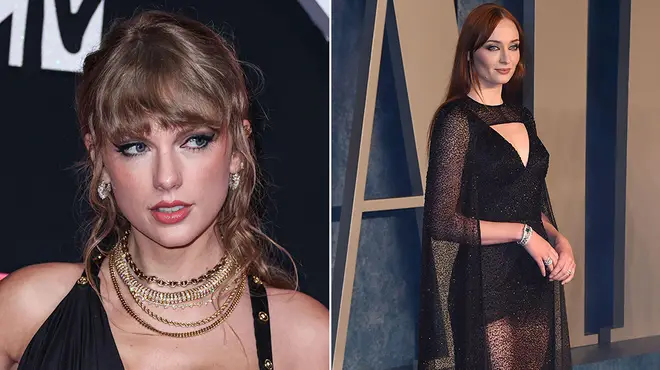 Sophie Turner has been leaning on pal Taylor Swift for support in light of her divorce from Joe Jonas and their close friendship has sent the internet crazy.
Sophie Turner and Taylor Swift are the dynamic celebrity duo we didn't see coming and after pictures of the women on a dinner date in New York went viral, fans are shipping this friendship and so are we.
After Joe Jonas filed for divorce from Game of Thrones star Sophie, Taylor was spotted supporting her pal on multiple girls nights out and the internet has gone wild for it, especially given the Era hitmakers history with Joe.
In fact, fans think Taylor had a sixth sense all along as over on TikTok all kinds of theories have emerged about their friendship; one claiming Taylor predicted their split in her song 'Vigilante Sh*t'.
Taylor famously dated Joe when she was a teenager, openly admitting he dumped her in a 27-second phone call after their three-month relationship but they later made amends and she even included a lyric about him and Sophie in her song 'Invisible String' in which she sang: '… Cold was the steel of my axe to grind / For the boys who broke my heart / Now I send their babies presents.'
Sophie and Taylor are becoming close friends in light of Sophie's very public divorce and even spent a night hanging out at Taylor's Tribeca apartment.
But how did Sophie and Taylor first meet and how did they become friends?
Sophie Turner and her daughters stay at Taylor's home
Continuing her stay in New York until the end of September, Sophie was pictured leaving Taylor's apartment with her two daughters in tow days after reportedly coming to a temporary agreement with ex Joe over the custody of their kids.
It's believed Taylor let Sophie stay there with her daughters while she spent time in Missouri.
Sophie was pictured putting her children and some bags into a black SUV before heading back into Taylor's home. Hours later Taylor returned to the townhouse after spending time in Kansas City with rumoured new boyfriend Travis Kelce.
Sophie Turner hangs out at Taylor Swift's New York apartment
Sophie reportedly spent Friday 22nd September at Taylor's Tribeca apartment for a cosy girls' night. Their cute evening in came after a few dinner dates in the city earlier on in the week.
Having spent time in New York to meet up with ex-husband Joe as they navigate their divorce, it's thought Taylor's been lifting Sophie's spirits.
Taylor Swift and Sophie Turner head to dinner again
Taylor headed to dinner with Sophie for a second time in September, this time joined by Taylor's best friends the Haim sisters Este, Danielle and Alana Haim.
Their date came after Sophie filed a lawsuit against Joe requesting the immediate return of their daughters. She also claimed to only find out about their divorce through the media. Joe soon hit back, with his team calling it a 'harsh legal position' and claiming Sophie 'was aware' he would be filing for divorce.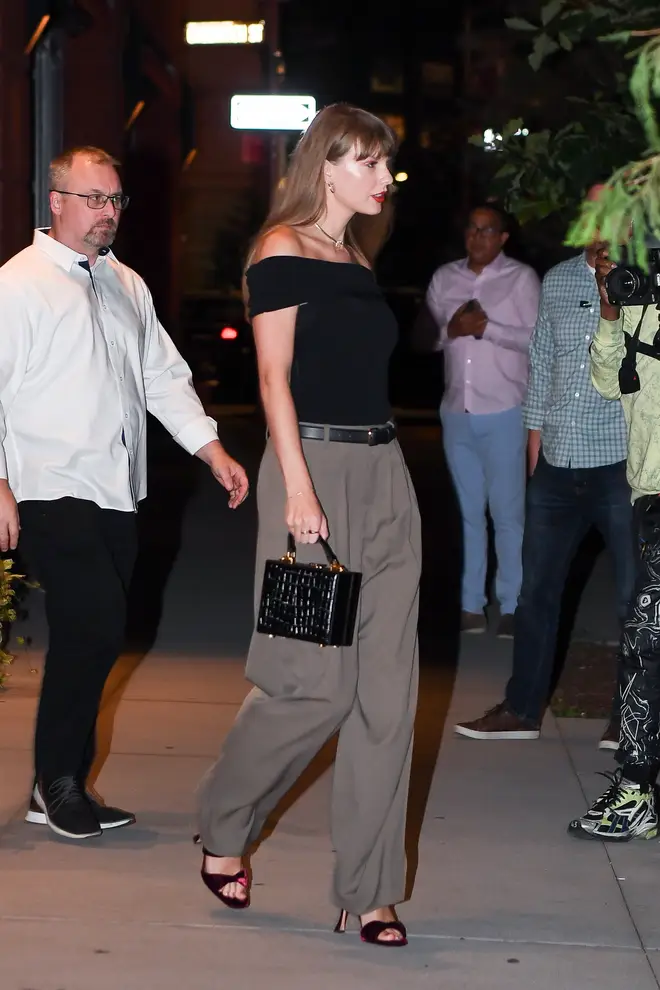 Taylor Swift and Sophie Turner have dinner date in New York following Sophie's split from Joe
Taylor and Sophie's first dinner date in New York went viral after the pals got dressed up for a catch up at Italian restaurant Via Carota.
The pictures well and truly broke the internet and they went on to spend even more time together that same week as Taylor supports Sophie through her split.
Taylor also came out of a long-term relationship earlier this year with boyfriend Joe Alwyn, who she was with for over six years. They went their separate ways just before Taylor embarked on her global tour, The Eras Tour.
Sophie Turner admits Taylor Swift's song 'Mr Perfectly Fine' is a bop
Sophie's always been a fan of Taylor and when the superstar released 'Fearless – Taylor's Version' in 2021 she added 'Mr Perfectly Fine' from 'the Vault' – a track she wrote in 2008 but never made the original track list.
'Mr Perfectly Fine' was heavily believed to be about Joe, who Taylor was dating when she wrote the original 'Fearless' album and Sophie seemed to confirm this when she shared her love for the track on Instagram.
"It's not NOT a bop," Sophie said when the re-recording came out.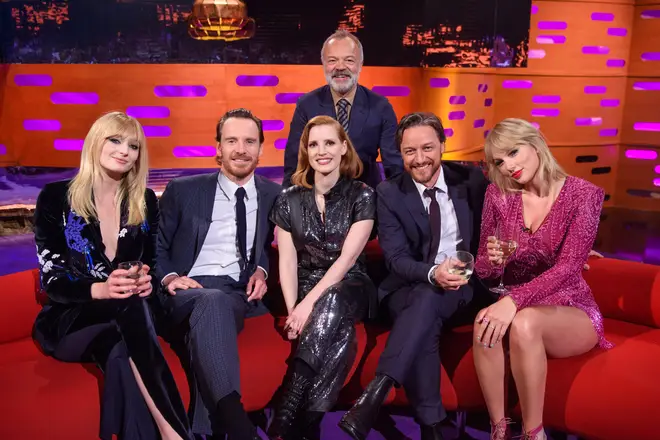 How did Taylor Swift and Sophie Turner become friends?
Sophie and Taylor apparently became friends before the actress' divorce. A source told Entertainment Tonight: "They are fans of each other and have been friends for a while," and that the stars "have always liked and respected each other."
The source added: "Sophie doesn't care that Taylor dated Joe. It was so long ago and in the past. Taylor has a good time when she's with Sophie and they enjoyed some fun girl time together [on Tuesday night]."
Their bond was clear when they both appeared on The Graham Norton Show in May 2019, with Taylor giving Sophie the biggest hug and complimenting her new fringe.
Listen live to Capital, and catch up on any shows you missed, on Global Player.