Get To Know Travis Kelce, Taylor Swift's Boyfriend
21 November 2023, 11:54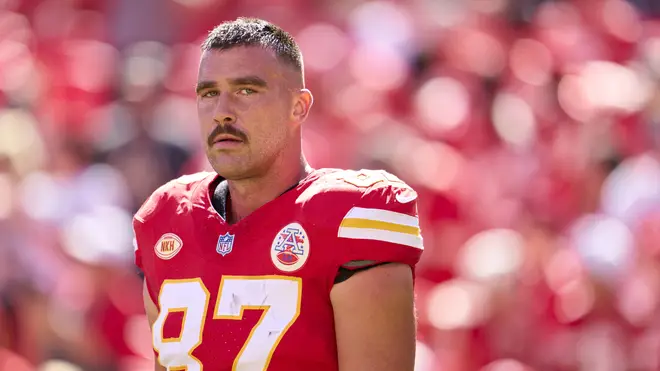 Taylor Swift is dating NFL star, Travis Kelce. Here's everything you need to know, including his age, height and net worth.
Things seem to be getting more serious between Taylor Swift and NFL star, Travis Kelce. The 'Anti-Hero' singer has been spotted watching his games when the Kansas City Chiefs play and they've made more than one official outing together.
Their relationship and dating rumours began when Travis outed himself as a Swiftie by going to see her perform at the Arrowhead Stadium (where his team plays) during her Eras Tour earlier this year. He then told reporters that he "threw the ball in her court" and invited her to see his team play.
He said: "I told her, I've seen you rock a stage in Arrowhead and you might have to come see me rock the stage at Arrowhead. We'll see what happens in the near future." And the rest is history.
Though Taylor is no stranger to having her love life being written about extensively (sometimes by her own pen) Travis seems to fly a little more under the radar – but that hasn't stopped him from opening up about their relationship, calling her a 'genius' in his interview with WSJ.
Could this be the start of her next Love Story or will it end in Bad Blood? Here's everything we know about Travis Kelce so far, including his height, age and net worth.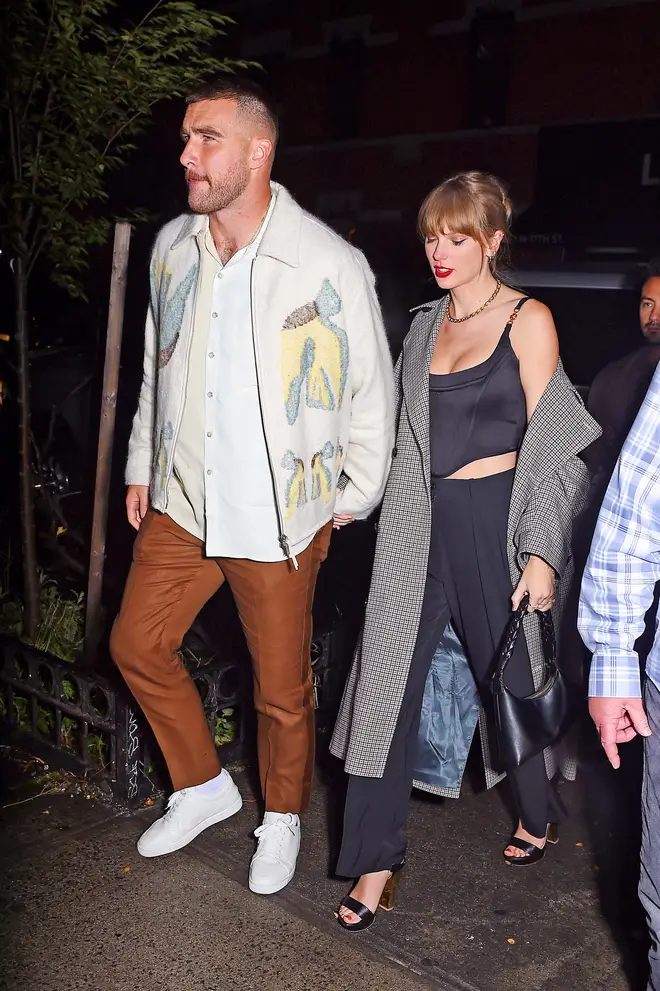 Who is Travis Kelce?
Tall and athletic is a type of man that Taylor knows All Too Well, and following in the footsteps of some of her previous exes (we're looking at you Taylor Lautner, Calvin Haris and Tom Hiddleston), Travis Kelce definitely fits her mould.
He plays American Football for the Kansas City Chiefs, weighs 113kg (we're sure that's all muscle), and has won two SuperBowls - pretty impressive, right? Taylor has 12 Grammys so she's not shy of a few trophies herself.
How old is Travis Kelce?
Travis is 34 years old. He was born on 5th October 1989, so only two months older than Taylor herself. He's a Libra and apparently this makes him an effortless match with Sagittarius Taylor.
Taylor's birthday is 13th December 1989, Swifities will know this of course after she released her fourth album '1989', which she re-released on 27th October this year!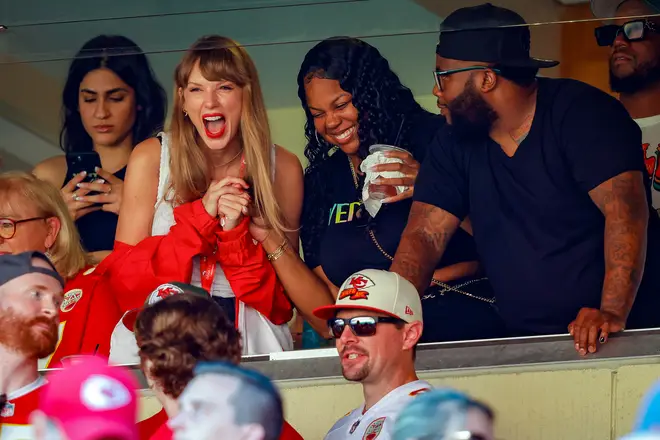 What position does Travis Kelce play?
Travis has been playing American football professionally since 2013. The position he plays in is called Tight End and he is considered to be one of the best players in his field - we'd expect nothing less for our GOAT Taylor.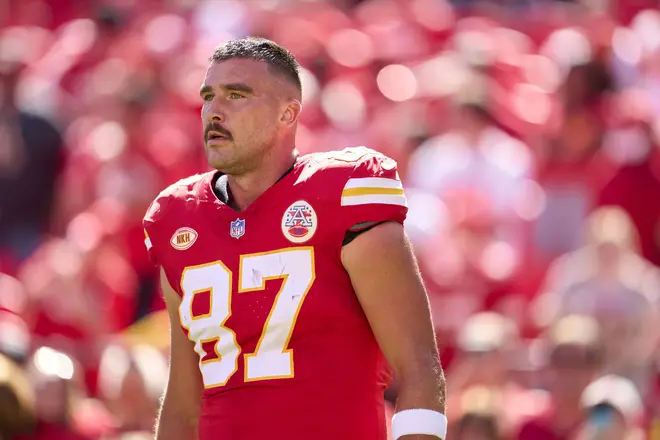 Travis Kelce's height
In a word: Tall. Travis Kelce is 6ft 5in. Taylor herself stands at 5ft 10in.
Calvin Harris was another tall boyfriend for Taylor, also at 6'5.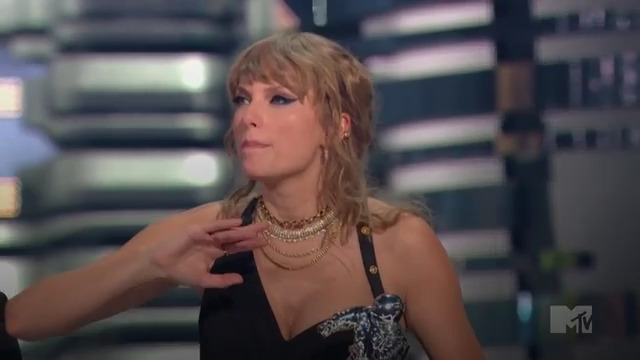 Taylor Swift is the Anti-Hero of 2023 MTV Video Music Awards
What is Travis Kelce's net worth?
Ten years of playing professional American football has certainly given Travis Kelce's net worth a healthy boost. According to reports it stands at $30 million. He apparently gets paid $14 million a year playing for the Kansas City Chiefs and has endorsements with men's fragrance brand Old Spice.
In comparison, Taylor's net worth is rumoured to stand at around $600 Million.
Who is Travis Kelce's ex-girlfriend, Kayla Nicole?
Travis has been single since his break up with sports journalist and influencer, Kayla Nicole so there shouldn't be any drama brewing in the background. In January 2023, Travis told the Pivot Podcast that he was "free in the market right now."
Kayla herself has remained tight-lipped about the rumoured relationship with Taylor and her ex.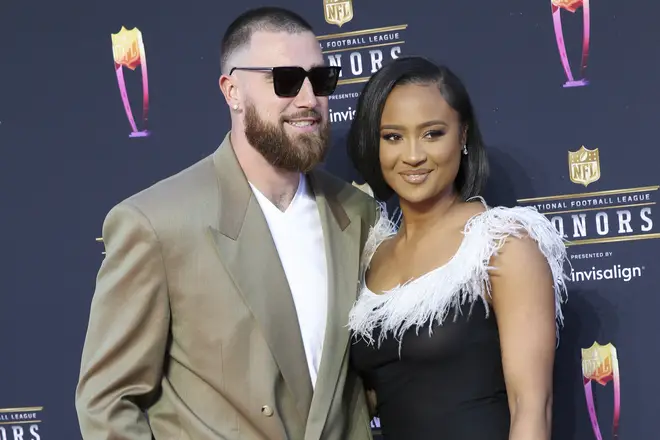 Who is Travis Kelce's brother?
One person who does have an opinion about Travis and Taylor's rumoured relationship though is Jason Kelce – Travis's brother and Philadelphia Eagles player. The 35 year old shared a video posted of a Taylor superfan saying she "didn't get the Travis Kelce hype." His contribution to the discourse? "PREACH! Go Birds"
Taylor herself grew up in Pennsylvania – where the Philadelphia Eagles are based – and mentioned an Eagles t-shirt in the lyrics to 'Gold Rush' so perhaps Jason is himself feeling a little betrayed if Taylor has now switched teams?
Listen live to Capital, and catch up on any shows you missed, on Global Player.