Dua Lipa On New Hair, 'Singledom' And Being Vulnerable With Her Fave Album
15 November 2023, 15:27 | Updated: 16 November 2023, 12:51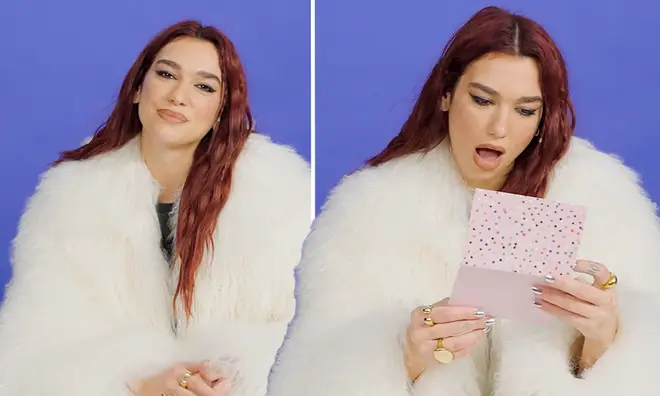 As she enters her 'Houdini' era, Dua Lipa joined us to answer her fans' burning questions... and there are some she wasn't so keen on answering!
After releasing her new single 'Houdini', Dua Lipa came in to open some fan mail with us. Answering your burning questions, Dua got candid - even if there were some she'd rather put in the shredder!
Her next album, which she is yet to tell us the title of, is set to come out in 2024 and Dua has described it as a "sonic departure" from her last two albums.
After teasing us by posting then archiving on her Instagram and dying her hair red, we knew we were in for a whole new Dua era, and while answering fan mail she confirmed it.
'With the new single, and album, should fans be expecting a new era of Dua Lipa?'
Dua replied: "Yes indeed, 1000%. It's a little sonic departure from what you've heard from me already - so I'm very excited for all the new music that is coming out."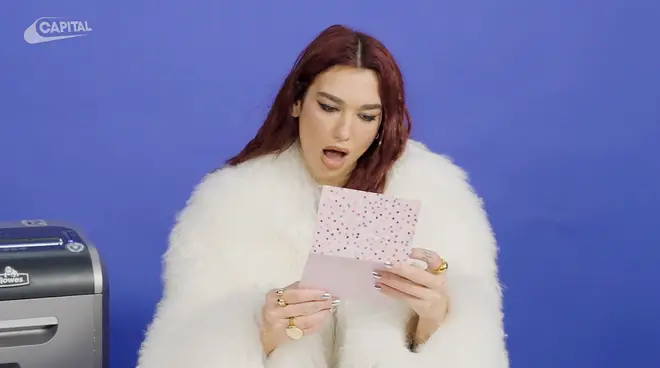 'What's your fave part about being a popstar?'
Dua said she loves touring, but "while I'm on the road for a long time, I do crave [the] studio, I just miss them for different reasons at different times".
One fan asked if we could get a clue as to what the new album was called, but adamant that she wouldn't budge on revealing the title she popped that card straight in the shredder. "That's not happening," she insisted.
'What sparked the new hair?'
The 'Don't Start Now' singer said she was inspired by her new music to make the change to red hair. She said: "When I was listening to the songs from the new album I kept seeing the colour red. I just felt like red was a fun hair colour change for me and actually I'm really happy I did it, I feel very much myself in it."
You can watch the full interview here: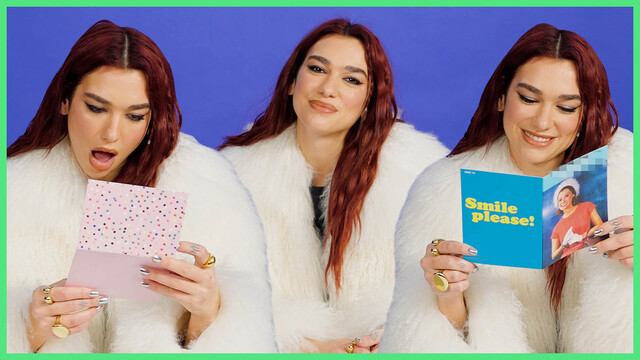 Dua Lipa Answers Juicy Questions From Her Fans
In the summer Dua had a huge hit with the song 'Dance The Night' which featured in the blockbuster film Barbie. One fan asked if the success of that song had impacted her writing for the new album.
"I guess I felt the pressure for 'Dance The Night' to be special and for it to be really good," she said. Billie Eilish and Charli XCX were also on the soundtrack but Dua went that bit further as she even featured as a mermaid Barbie in the film.
Dua went on: "I didn't feel pressure [when writing the new album], but now that I'm in 'Houdini' world, I definitely feel the pressure in a different way."
'Was Houdini always the lead track on the album?'
"Yes, it was," she replied. "And the reason I chose to go first with 'Houdini' is because it is the first story in chronological order in a series of stories that are about to come out."
She said the stories were about "the most fun parts of 'singledom'," we wonder what the rest of Dua's single stories sound like.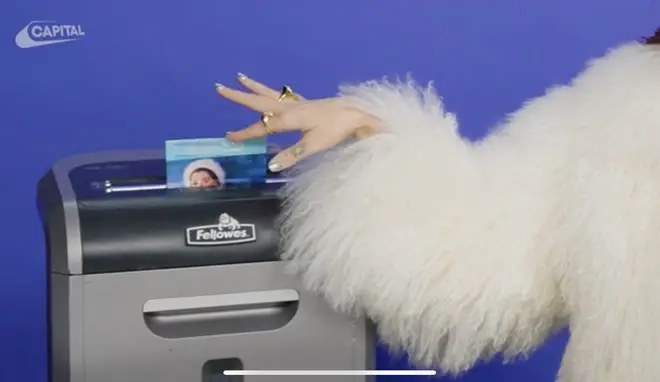 Dua finished up by saying that her new music is "vastly different overall" to her 2020 album 'Future Nostalgia'.
Speaking on her creative process, she explained: "The more that I write, the more that I work, the more that i'm in the studio, the more confident I get in my writing, my craft and really just being vulnerable and honest."
"This is definitely my favourite album I think," she told us. Opening the last card, she let out a gasp before dumping it in the shredder… I guess we'll never know what that card said!
Listen live to Capital, and catch up on any shows you missed, on Global Player.