Joe Jonas and Sophie Turner Relationship Timeline: How Long Have They Been Together And When Did They Get Married?
8 April 2021, 10:31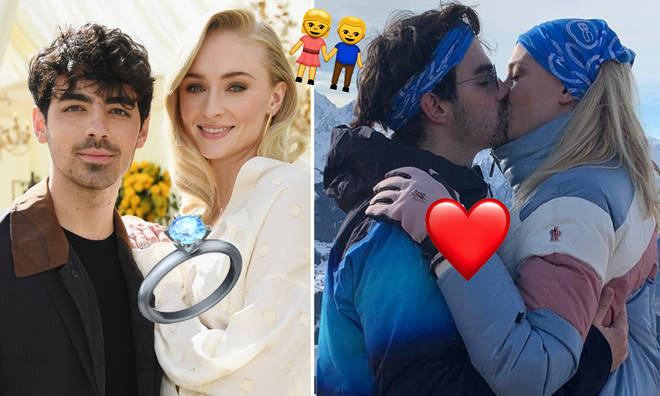 Joe Jonas and Sophie Turner got married in 2019 and have since welcomed their first baby together – here's a complete timeline of their relationship.
Joe Jonas, 31, married the love of his life, actress Sophie Turner, 25, in 2019 in a fairytale wedding in the South of France, and the couple have since welcomed their first baby, a little girl named Willa.
The stars typically keep their relationship out of the headlines, but it's no secret these two are madly in love.
Sophie Turner Reacts To Taylor Swift's New Song Thought To Be About Her Husband Joe Jonas
As Sophie and Joe adjust to becoming parents to a baby girl, here's a complete timeline of their relationship, from when they started dating to when they got married...
Sophie Turner and Joe Jonas welcome a baby girl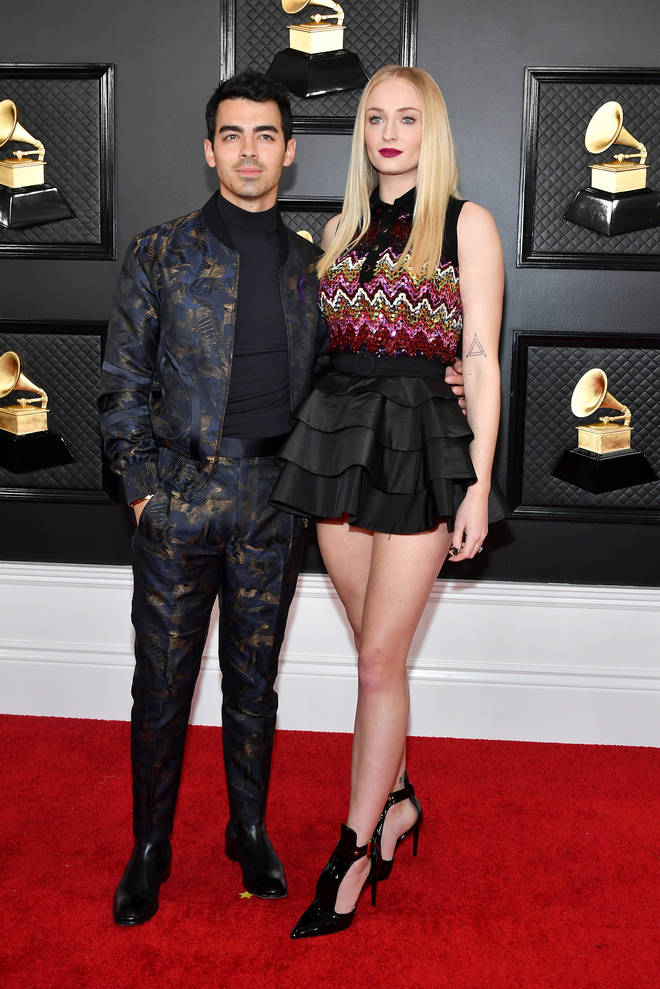 Sophie gave birth to her first child with husband Joe on 22 July 2020, after keeping quiet on their baby news the entire time Sophie was pregnant.
The couple named their little girl Willa, which fans think is a tribute to the actress' time on Game of Thrones, where two characters had the same name.
How long have Joe Jonas and Sophie Turner been together?
Sophie and Joe might be celebrities of equally global fame, but their meeting was somewhat ordinary.
According to Marie Claire they were introduced through mutual friends, with first sightings of them together in November 2016. Sophie confirmed her new relationship in January 2017, showing her beau smoking a cigar on a boat in Miami in a picture on Instagram.
They didn't make their first red carpet appearance until the Met Gala in May that same year, but chose to pose separately for photos. In September 2017 Joe and Sophie adopted an adorable husky puppy, further cementing their love and commitment for one another.
When did Joe Jonas propose to Sophie Turner?
In October 2017 Joe got down on one knee, confirming their engagement on Instagram with a picture of his fiancée wearing her dazzling rock.
He simply captioned it: "She said yes."
Sophie then shared the same picture on her feed.
Next, Sophie's BFF and on-screen sister Maisie Williams took to Instagram to congratulate her pal: "Congratulations to my beautiful girlfriend on her engagement. This is just one of MANY life milestones we'll share. Love you both.
#mophie #jophie #holymoly."
Joe Jonas and Sophie Turner's wedding
In a secret Vegas ceremony in May 2019, Sophie and Joe kicked off their wedding celebrations after the Billboard Music Awards, where the entirety of their nuptials were recorded by Diplo.
The couple were married by an Elvis Presley impersonator and Sophie even wore a white gown, proving this was no spontaneous decision.
However, just a few weeks later on 29 June they threw a much more formal affair in the South of France at Chateau de Torreau – AKA, the wedding location of dreams.
A source told E! News: "Joe and Sophie both teared up while reading their vows. Everyone stood and cheered and they had huge smiles as they left as a couple. It was an emotional ceremony."
After a number of celebs recorded their Vegas celebrations, their French wedding was much more private.
> Download Our App For All The Latest Jonas Brothers News.