Selena Gomez And Taylor Swift's Friendship Timeline: How Long Have They Been BFFs?
14 September 2023, 15:55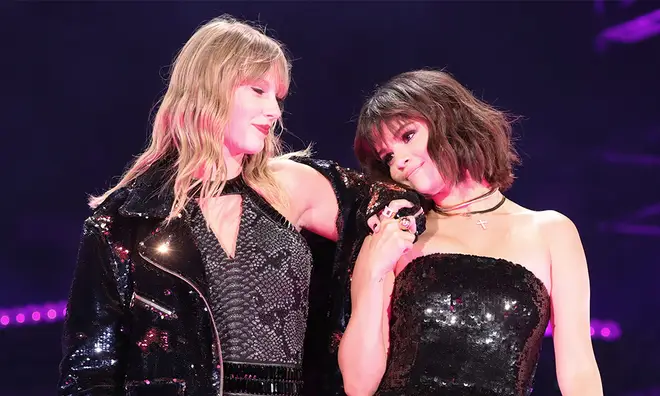 Selena Gomez and Taylor Swift are the ultimate BFFs, so we're looking back at some of their key friendship moments, from how they met to all the adorable things they've said about each other.
Selena Gomez and Taylor Swift have been best friends for years and the singers never miss an opportunity to big each other up.
Most recently, Selena and Taylor caught up at the 2023 MTV VMAs, where they got some adorable snaps together. Before that, they spent Fourth of July 2023 together with their close friends HAIM.
And last year Tay was by her bestie's side to celebrate her 30th birthday.
So, when did Selena and Taylor meet and how long have they been friends? Here's everything you need to know…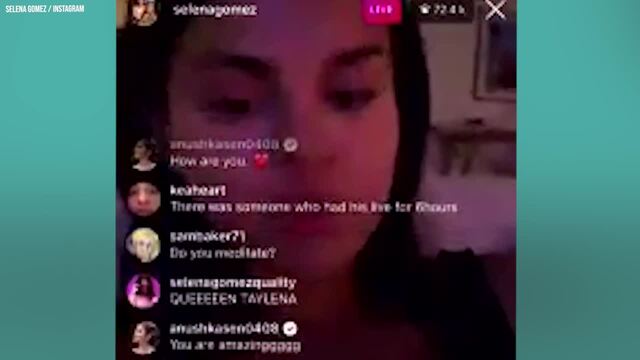 Selena Gomez calls Taylor Swift her 'big sister'
When did Taylor Swift and Selena Gomez's friendship start? - 2008
As you probably remember, Selena and Taylor dated members of the Jonas Brothers at the same time (not the same one though), which is when they started their journey to being the super close gal pals they are now.
Selena dated Nick between 2008-2010, while Tay briefly dated Joe in 2008.
But as you know, relationships come and go but besties stay forever.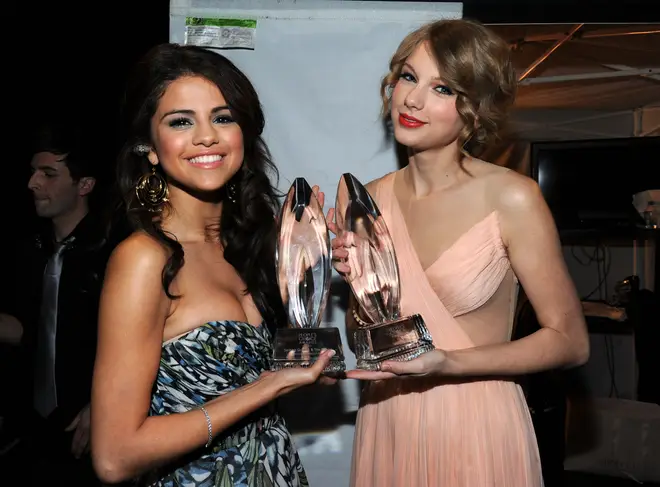 Selena says Taylor is her go-to - 2009
In 2009, Selena opened up about Taylor, telling Seventeen they talk every day and she loves 'how open she is'.
When asked if she had someone she went to for love advice, of course she said Tay, admitting: "Every single problem I ever have is healable by Taylor Swift! If I ever have an issue, Taylor has gone through it, because she's older than me, and she gives the most thought-out answers.
"And what I love about Taylor is that she does believe in the whole love story and Prince Charming and soul mates. Because of her, I haven't lost faith. We literally talk every day."
Answering if Taylor ever came to her for advice following her split from Joe Jonas, she said: "When she was going through a hard time, we would make each other playlists. And I would send her some girl-empowering music, and she would send some back."
Selena and Taylor performed together for the first time - 2011
Selena joined Taylor on her 'Speak Now' tour, performing the former Disney star's hit song at the time, 'Who Says', together – and fans were so ready to see more of them on stage together.
Reunited at the Met gala – 2014
The two joined each other at the Met Gala in 2014 and Selena posted the cutest video of them dancing around ahead of the event.
Captioning the video, she wrote: "And during.. sometimes you wanna just be you with someone who knows all your secrets."
Our Taylena hearts!
Taylor opens up about their 'special' friendship – 2014
Following the Met Gala, Tay spoke to E! Online, saying: "It's been the longest one [friendship] I think either of us had really."
She continued: "When your life changes and you become thrust into this really strange whirlwind where what your life is, is different from what other people think your life is. And your life is commented on and your life is written about and fictionalized and all that.
"Both of us have kind of struck it out and hung in there through all the different changes we've gone through. Longevity is something you really can find very precious and rare in friendships."
Selena appeared in Tay's music video – 2014
Later that year, Sel debuted in Taylor's 'Bad Blood' video, where a star-studded cast full of Taylor's BFFs aka the 'girl squad' made appearances, including models: Gigi Hadid, Karlie Kloss and Cara Delevingne.
Taylor Swift - Bad Blood ft. Kendrick Lamar
Taylor brought out Selena on her '1989' Tour – 2015
Selena surprised Taylor's fans after she was brought out on stage by her BFF to perform 'Good For You' for the first time.
Selena performed at Taylor's 'Reputation' Tour – May 2018
The two joined forces to perform Selena's 'Hands To Myself' together, before she followed it up with a heartfelt speech about how much Tay means to her, saying: "The reason why she has been one of my best friends is because this person has never judged a single decision I've made. She's always met me where I've been.
"She's encouraged me when I've had nothing to be encouraged about, and I don't know if I would be as strong as I am if I didn't have you and your family because you've changed my life. And – she's going to kill me after – but honestly, thank you for the bottom of my heart for supporting someone who I know is the most beautiful, strong, independent woman I've ever met. So thank you as a best friend," she added.
Taylor responded in a cute insta post after the show, writing: "To the person I could call at any time of day, who has been there no matter what… you absolutely KILLED IT tonight and everyone was so excited to see you. I love you, and 60,000 people at the Rose Bowl loved you too."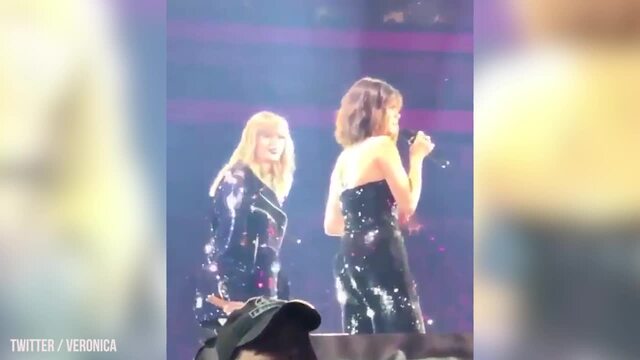 Selena Gomez thanking Taylor Swift for being a BFF
Selena sported Tay's merch – December 2018
After months away after being hospitalised for a low white blood cell count and receiving treatment for anxiety and depression, Sel returned to the public eye while on a ski trip with friends.
In a snap posted by her friend, she was seen in a hoodie for her BFF's 'Reputation' tour, which she had performed at, months prior, and fans were in awe of the adorable tribute.
Selena praised Taylor's new music – September 2019
Selena took to Instagram to show her appreciation for her long-time friend's new album, 'Lover' after posting a screenshot of her listening to it, writing: "You're just… unreal dude @taylorswift."
The singer responded saying, "I LOVE YOU SELENA," adding a GIF of a cat blowing a kiss.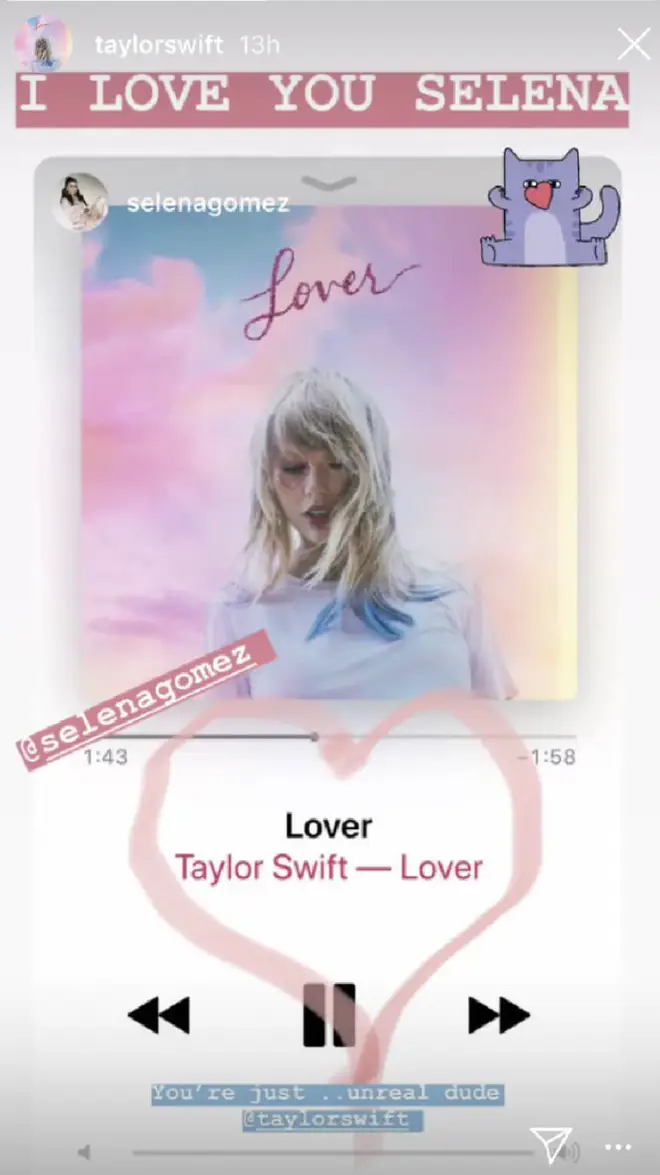 Taylor praised Selena's new music – October 2019
Following the release of Selena's new tracks where she openly spoke about her heartache following her split from Justin Bieber, Taylor took to Instagram to praise her.
Speaking about 'Lose You To Love Me', she told her 122million followers: "This song is a perfect expression of healing & my absolute favorite song she's put out yet. A triumph. I love you @selenagomez."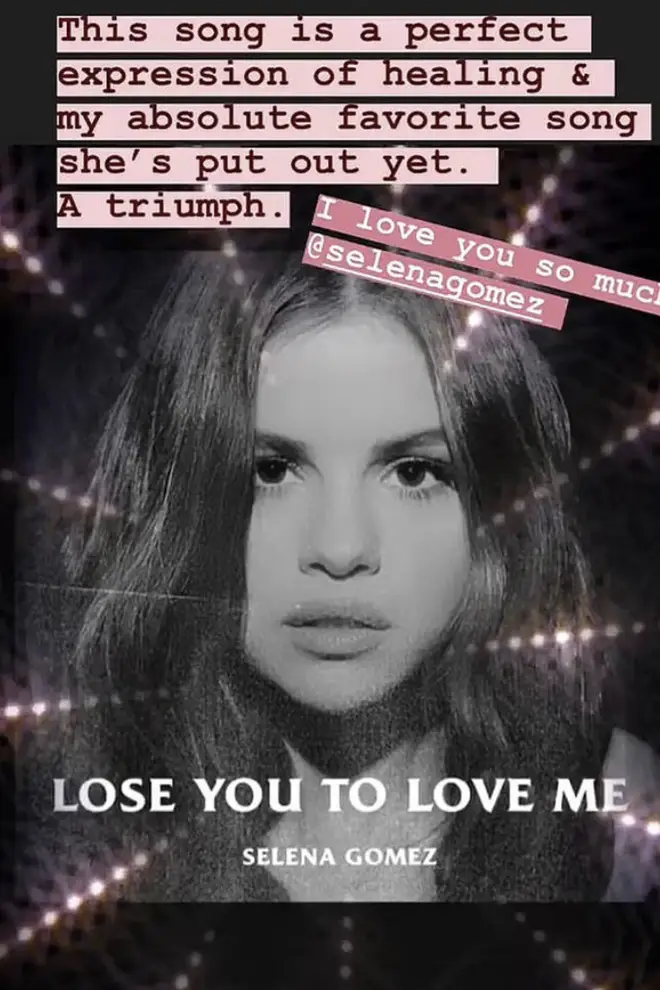 Selena calls Taylor her 'ride or die' – October 2019
Sel shared a post on Instagram to praise Kim Kardashian for her shape wear line SKIMS, and quickly deleted it.
The post, which said: "Legit…so freaking comfortable," was instantly removed from her story, which fans thought was seemingly due to her BFF having a deep, historic feud with Kimye.
Replacing it, she posted a pic with Tay, writing: "My ride or die… I would die for this one. Thank you for forever being by my side. You have taught me so much, walked through all of this with me, stayed and you remind me how to be a better human being. I'm on your side for life."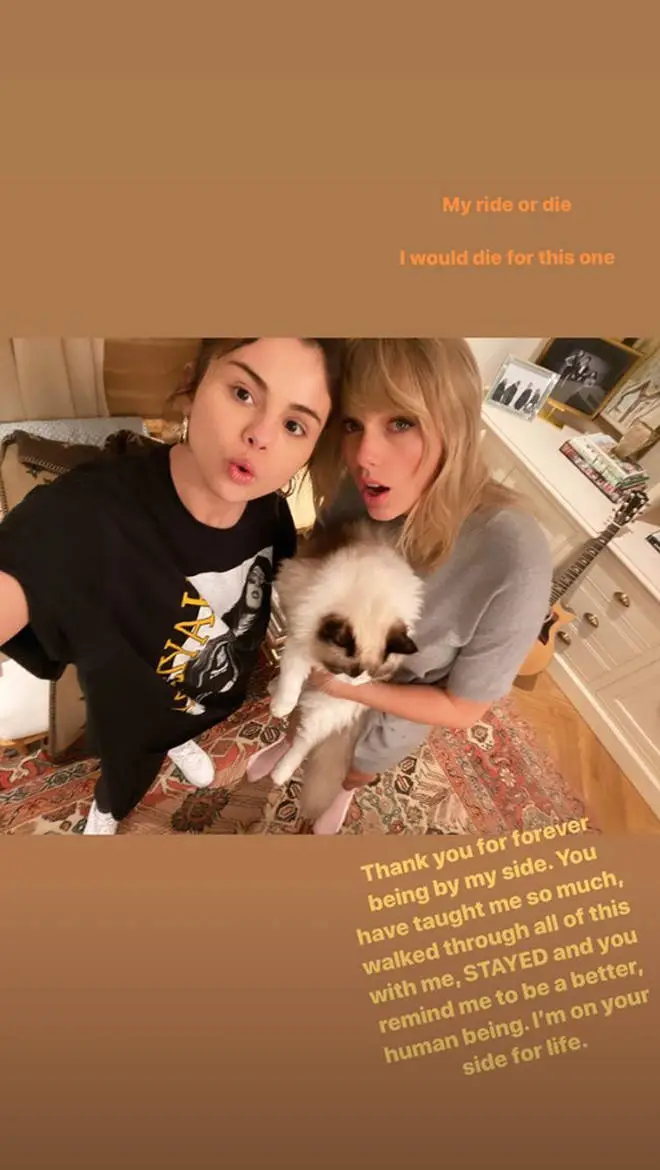 Her appreciation post was shared after US Weekly reported Tay was 'proud' of her bestie throwing shade at JB in her new tracks, which isn't surprising after the Cats actress has had an up and down history with Biebs.
Selena Gomez calls her friendship with Taylor Swift 'sisterhood' - January 2020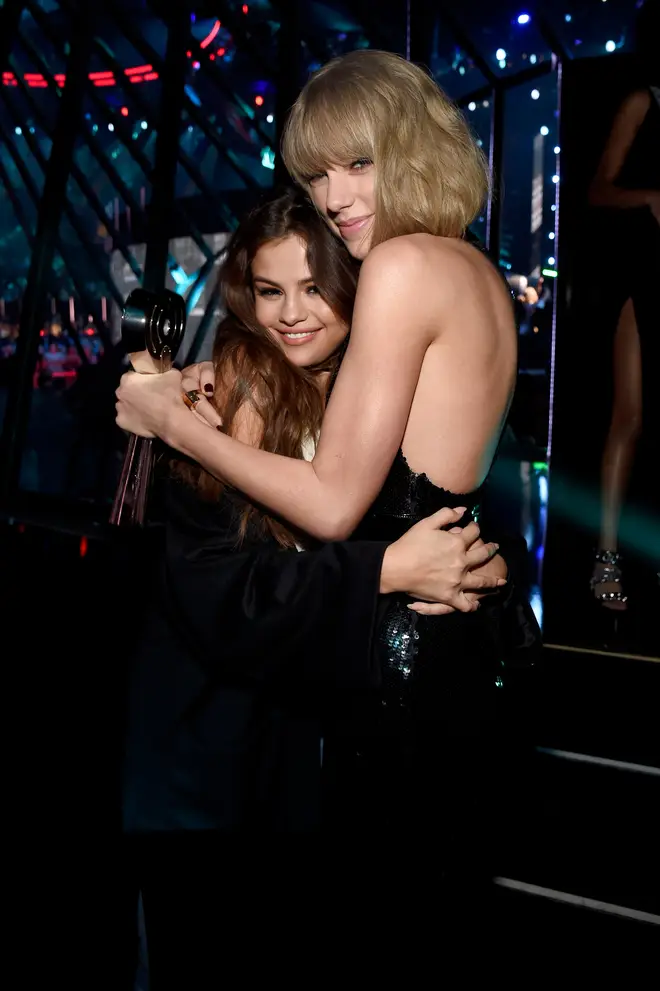 In an interview with WSJ magazine ahead of Selena's album release for 'Rare', Taylor reflected on how they clicked instantly.
She said: "There has always been this quality of sisterhood, and I don't say that in a basic way.
"I knew from when I met her I would always have her back. In my life, I have the ability to forgive people who have hurt me. But I don't know if I can forgive someone who hurts her."
"We both went through sh*t at the same time," Selena added. "She taught me a lot about how I should be treated at a young age."
Selena misses Taylor after a year in quarantine, and same
Selena declared just how much she was missing her bestie after a year of lockdowns and isolation, sharing a throwback photo of herself and Tay on Instagram with the caption: "Kinda missin this one [sic[," to which Taylor replied: "I love u like a love song bay beh."
It was a cute snap of the pair we've seen before, where they took a selfie with one of Tay's beloved cats, of course.
Selena Gomez calls Taylor Swift one of her biggest fashion inspirations
Selena Gomez Breaks Down 15 Looks From 2007 to Now | Life in Looks | Vogue
In a video with Vogue where Selena looked back at some of her most iconic looks over the years, she credited bestie Taylor for being a style inspiration.
Talking through her 'Love You Like A Love Song' outfit and how she disagreed with her stepdad over the ensemble, Selena recalled: "It just was really fun. I think it was the first time I tried to be high fashion, and you can laugh at that because that's not high fashion.
"To be honest, when I was younger, Taylor [Swift] inspired me a lot when it comes to wardrobe and stage outfits. But you wouldn't be—no, you're never going to see me wear that again, no."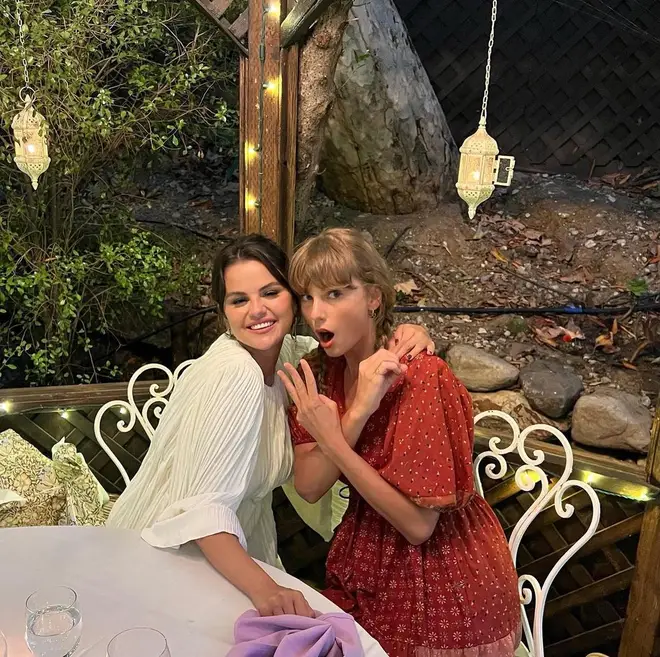 Selena Gomez celebrates her 30th birthday with Taylor Swift
What better way to celebrate entering a new decade than celebrating with Miss Swift? The BFFs proved once again that they are each other's number one supporters when they spent Selena's 30th birthday arm-in-arm.
The pop star duo spent a summer evening outdoors, taking adorable pictures and Taylor even brought Selena a present to open – of course, she did!
The birthday girl shared a couple of adorable snaps to the 'Gram, showing the pals in peals of laughter as they celebrated the milestone age. Selena captioned the carousel post: "30, nerdy and worthy."
Selena Gomez celebrates Independence Day 2023 with Taylor
Taylor took some much-deserved down time from The Eras Tour to celebrate Fourth of July with her friends and Selena was of course among the besties she celebrated with.
The 'Speak Now' hitmaker HAIM sisters Este, Danielle and Alana as well as Selena and some more pals to celebrate the occasion with her.
Among the beach-side snaps Tay uploaded some polaroids of the girls partying, hugging each other and enjoying ice cream.
She captioned her post: "Happy belated Independence Day from your local neighbourhood independent girlies," adding ahead of her concert: "See you tonight Kansas Cityyy."
Selena Gomez and Taylor Swift hang out at the 2023 MTV VMAs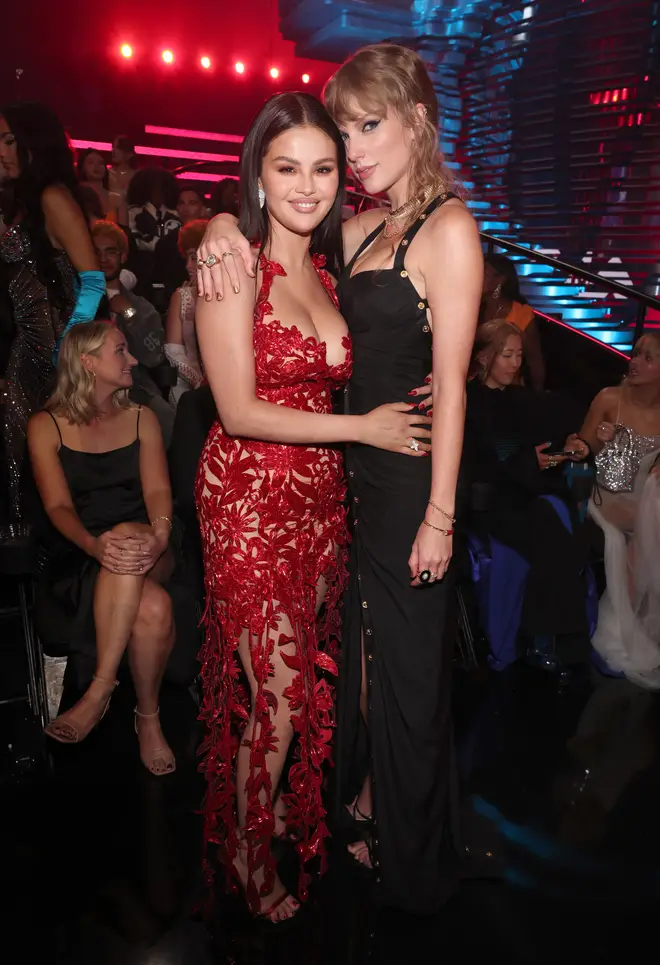 Our favourite bestie duo Selena and Taylor were back together at the 2023 MTV VMAs, posing for some seriously cute snaps ahead of the awards ceremony.
Selena even posted one of the pics from their reunion, saying Taylor looked 'stunning' while she looked 'constipated' – you were incorrect on that one, Selena.
Listen live to Capital, and catch up on any shows you missed, on Global Player.