Selena Gomez Has Been Hospitalised After Suffering "Emotional Breakdown"
11 October 2018, 09:49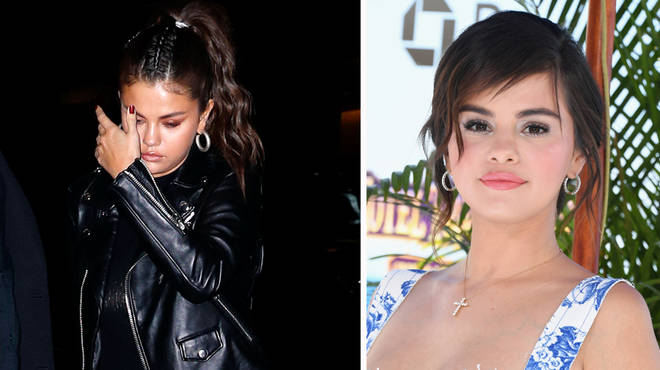 The 'Back To You' star is apparently receiving mental health treatment in hospital.
Selena Gomez has reportedly been hospitalised twice in the past two weeks after suffering a reported emotional breakdown.
Selena Gomez Dishes Out Serious Relationship Advice In An Instagram Q&A
According to TMZ, Selena is at a mental health facility for treatment after an alarmingly low white blood count after her kidney transplant made her "despondent and emotional".
Selena was apparently at her home in Los Angeles in the last week of September when the first emergency happened and was driven to Cedars-Sinai Medical Center by a family member.
According to the site, Selena was released days later but had to be re-admitted "late last week" because her blood cell count was still low which "threw her into a downward emotional spiral".
TMZ claims Selena tried to leave soon after she was admitted but doctors said she couldn't, which caused a "meltdown" and she "freaked out" and apparently tried to rip the IV lines out of her arm.
She is said to be currently receiving dialectical behaviour therapy (DBT) which is used to treat various mental health disorders and is something she has had in the past.
It comes after Selena posted on 23rd September that she was taking a break from social media, and admitting to fans on an Instagram Live that she has suffered from depression for the past five years.
We're sending Selena lots of love and hope she is doing well.
> Download Our Free App For All The Latest Selena Gomez News!