Who Is Love Island's Leanne Amaning? Job, Age And Beauty Pageant Past Revealed
20 January 2020, 14:40 | Updated: 5 February 2020, 10:15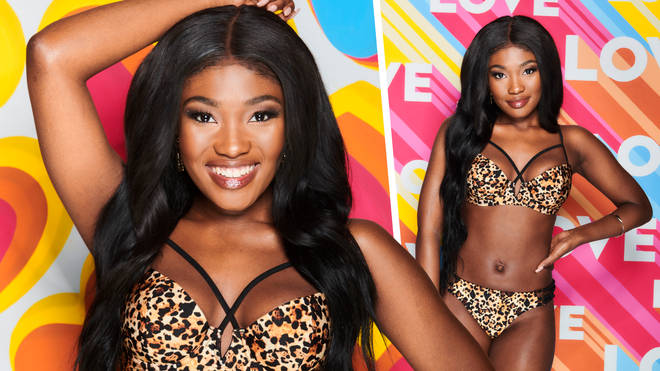 Leanne Amaning has arrived on winter Love Island and instantly connected with Mike Boateng, but who is she? Here's everything we know from her age to her ideal boyfriend.
Leanne Amaning is winning Love Island so far as she looks set for a serious romance with fellow islander Mike Boateng.
The Love Island contestant has already joked that she's looking for a Gerard Butler within the villa, and while she's probably not going to find him, she is busy making progress with the former police office.
Love Island's Mike Boateng 'Being Investigated' By Ex Bosses At Greater Manchester Police
So who is Leanne? What's her job and was she in a beauty pageant? Here's everything you need to know.
Who is Leanne Amaning? What is her job and age?
Leanne Amaning is a 22-year-old customer service advisor from London.
She believes she is the perfect Love Islander because she's fun and really wants to find love, despite not being that open. She wants to learn how to open up to others in the Villa.
Leanne is very confident, and called herself a 10 out of 10, saying "If you don't love yourself, who will?" She also claimed her eyes were her best quality. She did, however, warn viewers that she often tells white lies and can be quite lazy.
Leanne described her ideal man as "someone who is rugged and manly; not anyone with a pretty face." She is also looking for a partner who is loyal and trustworthy, calling the 300 actor, Gerard Butler, her celebrity crush.
She's also competed for Miss Ghana UK in 2016.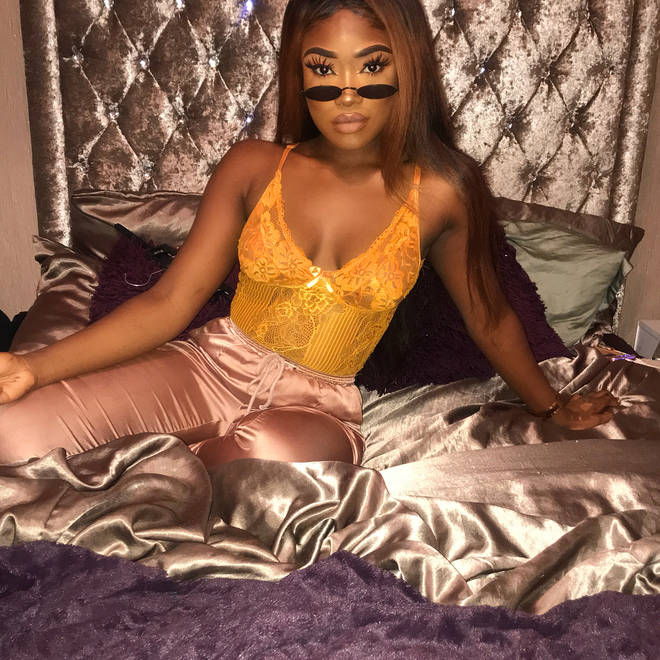 What is Leanne Amaning's Instagram?
Leanne's Instagram handle is @leanneamaning, and despite only sharing 12 posts before entering Love Island she has already - at the time of writing - has acquired over 12k followers.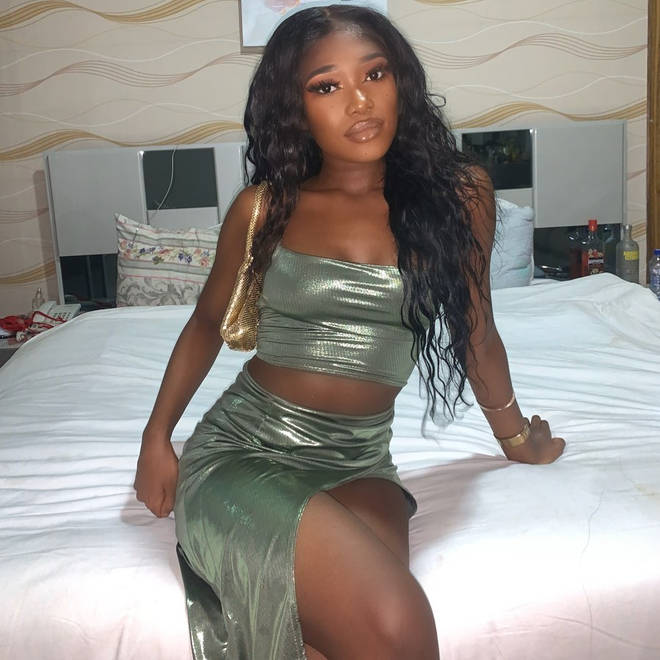 What has Leanne said about Love Island?
Whilst citing Beyoncé's 'Single Ladies' may not bode well for her time within the Love Island Villa, she has said that if she wants a man, she'll get him.
She may also ruffle a few feathers, after saying "If you're friends [with a girl], then you don't cross any boundaries. If you're not close friends with someone there's no such thing as girl code".
It doesn't look good for her hopeful partners, either, as Leanne claimed that she may have a wandering eye, depending on how much she was into her man at the time. "If I don't like you that much, then I'm not loyal."
Who is Leanne coupled up with in Love Island?
On the very first day, Leanne coupled up with Mike Boateng, and the two have seemingly had a bit of a whirlwind romance, becoming the first couple to kiss within the villa.
However, after twins Jess and Eve entered and stole Mike from Leanne, there was a brief moment when his head was turned, only for him to admit his feelings for Leanne, and to share the "doghouse" bed with her.
After the pair re-coupled, they seemingly had a steady relationship until Leanne channeled her Olivia Atwood, and said she had 'the ick' for Mike Boateng, and explained she didn't even want him to kiss her.
Apparently, Leanne has been sleeping in the doghouse on her own, to avoid sharing a bed with Mike.
Eventually, Leanne and Mike became the first official couple to break up, after she admitted their relationship was "just not bangin'..." Leanne blamed it on not having strong enough feelings towards Mike, after two weeks.
Eventually, Leanne was dumped from the Love Island Villa, leaving Mike in there alone, but she had the last laugh when she asked Ovie Soko, from last year's series, to slide into her DMs on live TV.
Appearing on the show's spin-off, Aftersun, she said "Valentine's Day is coming up, so Ovie if you're watching, slide into them DMs!"
> Grab Our App For All Of The Love Island News And Gossip