Kim Kardashian's Under Fire For 'Small Bum' Photoshop, Leaving Fans Disappointed
25 October 2018, 13:28
Kim Kardashian has come under fire as the latest photos for her KKW Beauty have emerged showing her famous bumlooking waaaay smaller than it usually is, leading fans to believe it's been photoshopped.
Kim Kardashian's latest KKW Beauty campaign has seen the reality tar ethereally re-creating old biblical paintings, but as she drip feeds the photos onto her Instagram feed, one in particular has seen the 38-year-old accused of Photoshopping her famous Kardashian booty because it looks so much smaller.
Kim Kardashian Net Worth: Kanye West's Wife Earns More Than You Can Imagine
The reality star's comments were flooded with people surprised to see Keeks looking drastically different, with many saying she's either 'lost too much weight' or there has been some serious Photoshopping going on...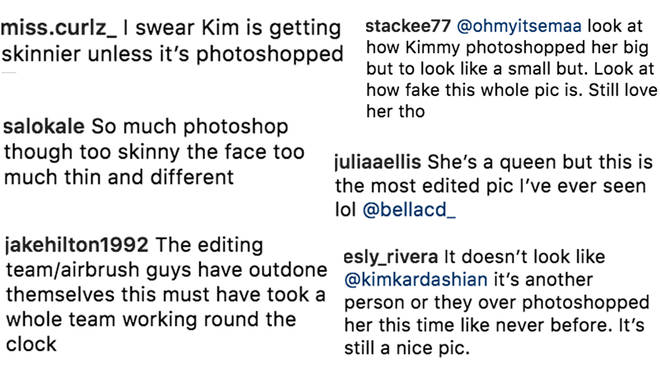 Kim's kept everyone updated with her recent weight loss journey, working out six days a week with a body builder to transform her figure and boasting she weighs just 8 stone. However, even in other pictures her famous bum has very much remained a part of her figure, which is why so many are confused or just plain suspicious.
This isn't the first or even the 60th time the Kardashian's have been called out for tweaking their pictures, and they usually just ignore the hate, but if there's one thing they will likely never get away with denying, it's that they've suddenly lost all the junk in their respective trunks...
Want Tickets To Capital's Jingle Bell Ball Before Anyone Else? Download Our App Now To Access Pre-Sale!